12 Benefits of Email Newsletters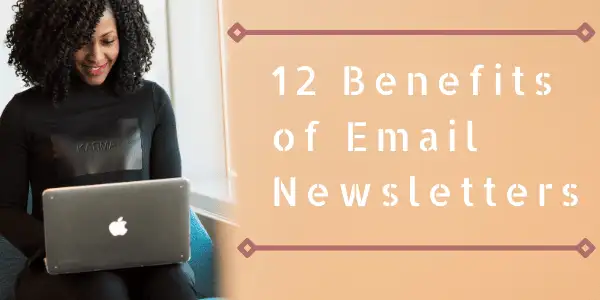 By 2023, an estimated 4.3 billion people will use email—half the population of the world. Email newsletters provide a variety of benefits to small businesses and content marketers. By interacting with readers consistently, brands can secure trust, recognition, and sales.
If you're not getting the most out of your email newsletters, you may wonder if they are worth the time and effort. But with so many people sifting through the inbox every day, email marketing isn't the task to let fall on the back burner. The trick is to identify the potential benefits and take action to make them a reality.
1. Generate Leads
Building an email list is the best way to generate quality leads for your business. When your audience opts in, they are proclaiming their interest in what you have to offer. Nothing is a clearer indicator of a warm lead. Using a quality CRM tool can help you manage your audience better and generate more sales through email marketing.
Customers typically need several exposures to a product or service before making a purchase. Having an email list is the path of least resistance for getting in front of potential customers over and over.
2. Teach about Your Brand
Too much selling can make subscribers feel pushed, leading to unsubscribes. But too little means you are producing free content with no return on investment. Consider the 70/30 rule—providing mostly useful content that speaks to your audience with a side of advertising that promotes your products and services. When your audience is receiving value from your newsletter, they'll have no qualms about you sharing your brand offerings, values, and vision. In fact, it will only create more traction, helping you discover your true supporters.
3. Build Long-term Relationships
Those who are actively engaged, long-term subscribers have gotten to know and love your brand. This is the audience segment that you are most likely to retain as customers, so it's important to review your data and discover what keeps them around. Targeting them with special offers shows appreciation and increases your customer lifetime value (CLV) - a win-win for you and your customers.
4. Save Money and Raise ROI
One of the simplest reasons email newsletters are so beneficial is the affordability. Compared to other marketing efforts, email is one of the most affordable avenues. Depending on your audience size and the email platform you use, it may even be free, which means the only associated cost is the time spent creating newsletters. If you hire a newsletter writer, this frees up your entire staff for more important tasks.
5. Meet the Expectations of Modern Consumers
A 2017 SendGrid report showed 74% of consumers prefer to interact with brands via email over any other channel. 2019 data from Statista reveals the same trend, with email beating all other contact methods. This included social media. Consumers who are scrolling on social media are not necessarily in the mindset to make a purchase. When they go to their inbox, they are expecting to find more personalized offers and are more open to them.
6. Hire a Professional Newsletter Writer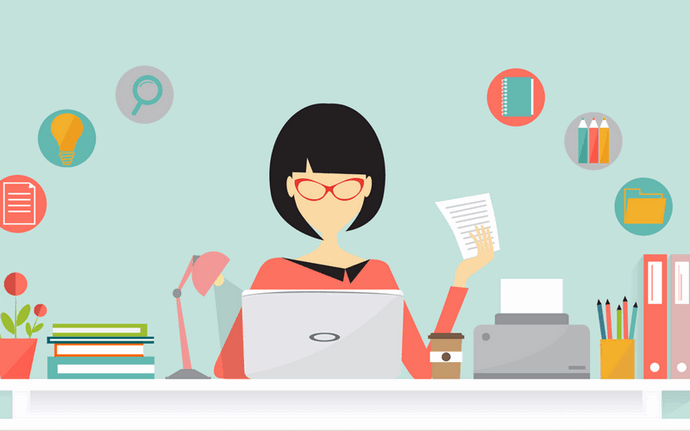 With the templates email marketing platforms offer, creating a branded email design doesn't take much time or expertise. But the content itself is another story. Brands need well-crafted content on a regular basis to capture the attention of potential customers.
The good news is, there are plenty of professional writers to choose from with expertise in your industry. Scripted provides busy professionals access to vetted newsletter writers, many of whom have completed hundreds of writing pieces through Scripted. You can review writing samples, reviews from other clients, and each writer's bio to find your perfect match.
7. Raise Sales through Discounts and Special Offers
Email is the perfect avenue to alert customers of time-sensitive offers. Using email marketing is an effective way to dramatically increase sales during a limited-time campaign. Frequent customers will start to anticipate periodic sales and happily take advantage through your email offers.
8. Receive Direct Reader Feedback
One interesting facet of email marketing is direct replies. There is no other avenue quite as private and direct and a direct email response from a customer. It provides a unique opportunity to learn what your readers are really thinking. Your audience may be more candid, sharing things they wouldn't  share through other avenues like social media or website contact forms. Brands can take advantage of this immediacy and implement reader feedback into their email marketing strategy.
9. Announce Products and Services Exclusively
There are a few powerful ways to launch new offerings via your email newsletter. Some brands give subscribers sneak peaks, discounts, or first dibs on new products. These options show appreciation and give your audience a clear incentive to stay subscribed. For entrepreneurs that offer services like coaching, announcing when your schedule opens up for new clients exclusively to your email list shows that you prioritize them. This "secret" information is what keeps your subscribers excited and opening emails.
10. Automation Makes It Easy
Email marketing automation makes it easier than ever to build a personalized relationship with your audience. Scheduling follow-up emails when customers buy a certain product, sign up for your newsletter, or open a certain email can create remarkable consistency. Holiday campaigns and other timely pieces can be planned and scheduled, making it easy to stick to your marketing goals. Professionals can schedule content ahead of time when they know they'll be on vacation or busy with other tasks.
11. Assist with Branding Strategy
A big aspect of effective branding is consistency. Branding isn't a one-time task, but an evolving process. Email newsletters help your target audience get familiar with your logo, message, and brand personality. Much like getting to know a new friend, newsletters provide opportunities for your audience to learn about you naturally. Efforts to be seen as a thought-leader in your industry can be deployed through both email newsletters and social media.
12. Email Data Provides Audience Insights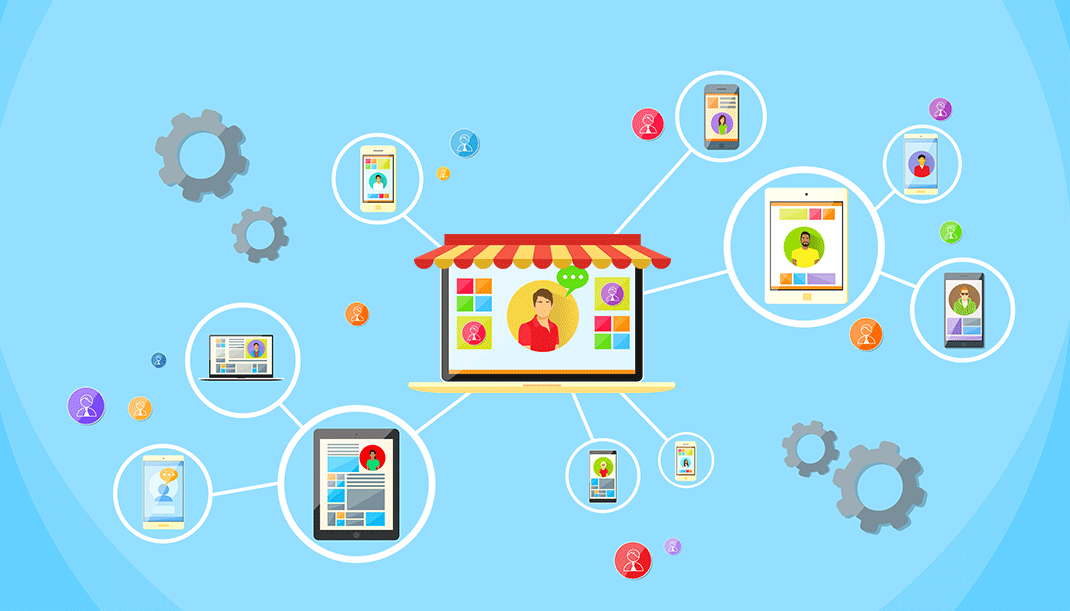 Email marketing data is some of the most important information you brand will analyze. It reveals your open rate, subscribe rate, and which links are clicked the most. With A/B split testing, brands can discover what imagery and language encourages their subscribers to make a purchase. Testing these small changes will provide a wealth of actionable insight over time.
Making the Most of Email Newsletters
There's a reason email achieves some of the highest ROI rates, and its relationship-building. Few marketing avenues rival email's capacity to create strong, meaningful connections with an audience of customers and potential buyers. One study showed a $44 return for ever $1 spend on email marketing, with 80% of marketers claiming email as the best avenue for customer acquisition.
Making the most of your email newsletter requires just a few steps. First, know your goal. This will dictate what types of content you send out, making the planning process easier. Once you get moving, begin testing out different topics and styles for email subject lines. Planning, writing, and scheduling emails can be time-consuming and mentally taxing, which is why Scripted matches businesses with email newsletter writers who handle the content creation process from start to finish.