Top Dental Sites for Inspiration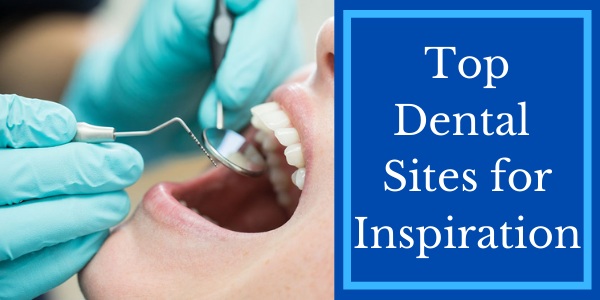 Web content is essential to the success of today's healthcare professionals. Many healthcare providers, including dentists, who often rely on word-of-mouth marketing, may find it surprising just how effectively web content promotes their businesses. If you are a dentist and you have been wondering whether tackling content marketing would be a worthwhile investment for you, read on.
We've gathered the best dentist sites on the web as a source of inspiration. The content on these sites drives traffic. It's informative, well-written, and interesting. It is also optimized for search so people can find these sites using search engines. Model your site content after these sites to increase organic traffic to your site. You'll probably be surprised how many new patients you'll be able to bring into your practice!
The purpose of having a dental practice website
Dentists often rely on local directories or word-of-mouth referrals to gain new patients. But those sources both have limits. When a dentist puts a website or blog on the web, they can reach many more potential clients. Clients looking for a dentist in the area, or searching for dental advice in their area, may discover a dentist's website and decide to visit in person. A dentist's website can also help to generally improve their reputation as a trusted thought leader. People beyond a dentist's community can learn from the dentist, growing their reputation beyond the borders of their town.
Here are the best benefits of having a dental website:
Show up in local search results

Make scheduling easier for patients and increase patient satisfaction

Build your reputation as an authoritative, trusted thought leader

Make announcements about the practice easily

Provide practice information before patients come in for a visit

Reduce the amount of in-office customer service you need to provide by delivering information in advance

Clearly communicate your practice brand and the audience you cater to
Use these best dental sites as models to increase organic traffic
The following dentist sites are excellent models of well-crafted dental content. Consider what each has done well, then consider creating your own site inspired by these to increase organic traffic coming to your dental website.
Grand Street Dental
Brooklyn is about as hip as it gets when it comes to town, and Grand Street Dental—a Brooklyn-based practice—has a dentist website as cool as they done. Featuring minimalistic, sleek aesthetics, Grand Street Dental wins because it is clear, easy to read, and easy to understand. It also communicates the practice's brand clearly: they are cool, they are polished, and they appeal to people who are cool and polished.
What works:
Before and after section:

Dentistry is about health, but it's also about aesthetics. The site has an extensive before and after section featuring photos of people before Grand Street's work and after.

Online booking:

This practice makes making an appointment very easy by offering convenient online booking.

In-depth provider info:

Grand Street Dental helps patients get to know all the practitioners at the office by profiling each practitioner on their site. Bios are informative and friendly.
Timberhill Dental

Another one of the best dentist practice websites on the web is Timberhill Dental. Located in Corvalis, OR, Timberhill's site is minimalistic while being packed full of helpful information. Timberhill Dental also has a before and after picture section. The website also gives general practice information and testimonials from real, live patients.
What works:
Specific cosmetic and preventative sections:

Timberhill Dental offers both cosmetic and preventative services. They separate these into two sections on the site and offer in-depth explanations of each service within the two types of dentistry.

New patient forms onsite:

Patients can access all new patient forms on the website, so they can fill out their forms at home and save time once they get to the office.

Membership club online:

Timberhill Dental offers a membership club. People can sign up and access information about the club on the site.
Dallas Dental Arts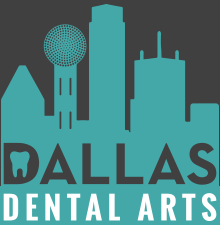 One practice that specializes in cosmetic and implant dentistry that also has an excellent website is Dallas Dental Arts. The site is bold and eye-catching, and it offers a slew of information that any patient or prospective patient would need. Dallas Dental Arts offers tons of rotating photos on the site, so visitors can get a sense of what practitioners look like, as well as the office, neighborhood, and work they've done.
What works:
Overview of special technology:

There is a section on the site that outlines specialized technology that Dallas Dental Arts uses. This content is rich with information and helps explain why patients should choose this practice over others.

Ability to leave a review:

There is a large button on the site where people can leave a review of the practice. You can also access reviews others have left on social channels and review sites.

Helpful dentistry info section:

The website doesn't only offer info about the services they provide. They also have lots of helpful information about oral health in general, like "What is an Endodontist?", "Health Warnings About Silver Fillings," and more.
Tend

Tend is a new dental concept with sleek dental studios across New York City. Their website is excellent, and not just because it's beautifully designed. The site has all the info a patient or prospective patient would need before deciding to go for a visit. You can book an appointment at any location online. You can also use the site to shop for recommended health and dental products, making it easier than ever to buy what your dentist recommends you use.
What works:
Email newsletter:

Tend gets tons of helpful content out regularly via email newsletter, and you can easily sign up for the newsletter on their site.

Insurance search function:

Patients can search for their insurance easily to see which providers take it. Insurance can be a hassle, and this function is very convenient.

Career page:

Tend also offers dentists, hygienists, and dental assistants (and more) a page with regular career listings. There are also jobs described and available at the Tend corporate office in Nashville.
Perfect Teeth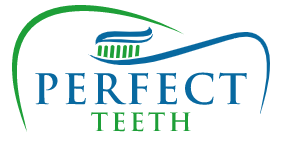 Perfect Teeth doesn't only offer a dental practice site. Instead, this group of dental offices in the Western US functions as a unit, and they have an incredibly useful and informative site on dental practices and oral health. Most of this information is published inside a popular dental blog that is linked on the site. The blog has lots of articles for a wide audience, and it includes things like health tips for women, kids' dentistry, family dental health, cosmetic dentistry, news, and more. This site also offers functional features, like appointment booking and more, as well as being an informational resource, so it ticks all the boxes.
What works:
Extensive blog:

The blog on Perfect Teeth is what makes this practice site so special. They do a great job at infusing content marketing into their website.

Bill pay features:

Patients can get onto the Perfect Teeth site to pay their bills, which is an incredibly convenient feature.

Dental plan information:

You don't have to have dental insurance to go to Perfect Teeth. The practices have their own dental plan or payment plan, which helps make dental care more affordable.
Archpoint Implant Dentistry
Archpoint is a specialized dental practice, where they focus on Implant Dentistry only. On their website, they make clear all of their services, and also offer helpful links for patients, including a link for a free initial consultation, links to access virtual consults, customer service via chat, and click-to-contact links. This site is both incredibly clear and useful. In addition to having tons of usable features, the site also has a lot of information about the types of treatments patients can get, as well as helpful tips about how to care for one's mouth after procedures.
What works:
Post-care information:

When people get home from the dentist, they may need guidance about how to care for their mouth or dental work. Archpoint has tons of post-care information that patients can access without having to access or make any calls.

Video testimonials and before and afters:

There are videos you can watch on the website to see the dentists' work and hear people's experiences.

Am I A Candidate? section:

People who are considering implants can use this section to figure out if they're a good candidate for implants. This can save them time and money, rather than actually going into the office to see if they're a good fit for the treatment.
Dental Brothers

Dental Brothers is a practice with offices in Mesa and Phoenix, Arizona. Their elegant website is a great practice website that has clear contact information, descriptions of services, and a link to make appointments. The reason Dental Brothers is so great is that it is regularly updated to reflect changes in current events, technology updates, and staff at the office. The website has an extensive section on COVID-19, so people can get a better understanding of what it's like to go to the dentist during the pandemic.
What works:
COVID-19 section:

Right now, many people are searching for how to handle dental care in the age of COVID-19. Dental Brothers answers this question on the website, and they have lots of information for anyone curious or uncertain about what to expect.

Hygiene and cleaning section:

This section gives patients or visitors helpful information about keeping their own teeth clean and healthy between visits. This dental practice doesn't just want patients to come in for services; they want to help patients better understand how to care for their teeth for long-term oral wellness.

Sedation dentistry focus:

This office offers sedation dentistry for people who are afraid of the dentist. They explain what sedation dentistry is, how it can help people, and why it makes a difference.
Digital Smile Academy
There is some dental work that is not accessible in the United States. If you want to access dental care overseas, then Digital Smile Academy is the place to go. The site outlines all the services you can get overseas, including types of dental implants, zirconia crowns, porcelain crowns, and more. The site explains where you can get the dental work done, has tons of information about why and how a person would leave the country to go to the dentist, and it makes it easy to sign up for services.
What works:
Extensive FAQ:

The site has a very extensive FAQ. It covers all kinds of questions a patient might have and ensures that potential patients understand the ins and outs of treatments before they reach out.

I

nformation about tourism:

The site covers tourism in the locations overseas that provide dentistry, so patients can see what else they'll get to do when they go abroad for work.

Case studies:

To show why some dental work is worth trying, the site has case studies to prove they are scientifically valid (if not available in some countries).
Hire Scripted for site content that also inspires
Crafting a site with excellent content that can help increase organic traffic is important for dentists. However, it's not easy. Luckily, there are resources you can turn to to help craft better dentist site content—and one of the best is Scripted.
Scripted has assembled an incredible team of freelance writers who are well-versed in the dental industry. Not only can they help you write an accurate and informative piece to promote your dental practice site, they are also experts in SEO. This means they can write content for your site in a way that helps in rank high on Google—so you get discovered whenever someone searches for a practice like yours.
When you work with Scripted, you can select the writer you want to work with by reviewing our list of writers, checking out writing samples, and even chatting with a writer first to make sure they're the right fit for the job.
If you want to get started with the writers we have who are specialists in the dental field, check out our list of writers here. Then, get in touch if you think you've found someone who can help you ramp up your content marketing and increase organic traffic coming to your site.

---
Published by
Carolyn Heard
on Wednesday, June 16, 2021
in
Dental
,
Website
,
Archpoint Implant Dentistry
,
Dallas Dental Arts
,
Dental Brothers
,
Digital Smile Academy
,
Grand Street Dental
,
Perfect Teeth
,
Tend
,
Timberhill Dental
.