Weekly Content Marketing Trends 1/10/22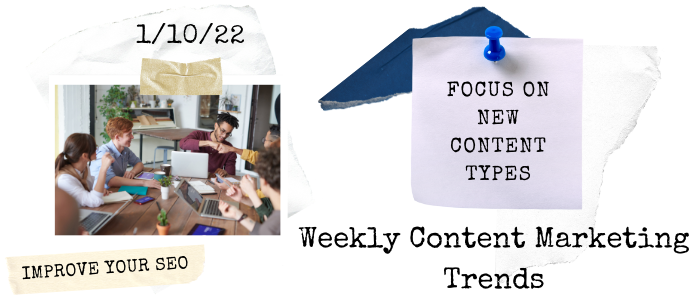 It's the New Year, which means you've probably noticed a whole new onslaught of new articles about content marketing trends. With 81% of marketers now actively investing in content marketing, 81% see content as a core business strategy. There have been continuing challenges over the last few years, which have also led to transformations in marketing.  
In this brave new world of marketing, you must take a more proactive approach to your content marketing campaigns, with a greater focus on delivering immediate answers, making a difference, timeliness, and quality. Your customers are looking for an authentic, sincere interaction with you and your brand. They want to feel like they are making a connection. Here are just a few of the trends that will continue and grow in 2022. 
Quick Links: 
30 Key Cybersecurity Statistics
10 Content Marketing Trends To Watch In 2022
Not Another State of Marketing Report
The Ultimate Guide to B2B Content Marketing Strategy in 2022
B2B Content Marketing: Benchmarks, Budgets & Trends
Small Business Marketing Trends for 2022
State of Social Video: Marketer Trends
Capitalize on Your Data to Promote Security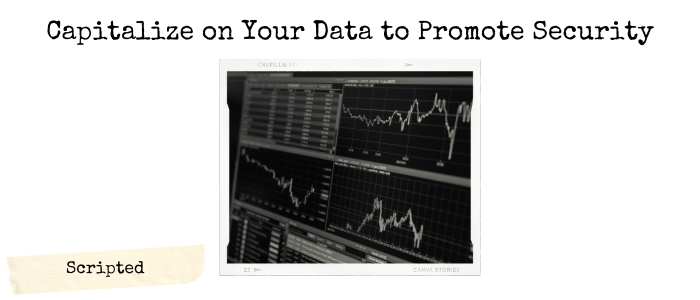 The worldwide cost of cybercrime was $6 trillion last year. Some 81% of organizations were also affected by cybercrime last year. With these widespread issues, privacy and data security continue to be important issues. In the coming year, your company will rely on sign-up details, surveys, and other profile information.  
To fully capitalize on the power of your data, you must be able to easily access and analyze your first-party data. You already have a wealth of information about your marketing campaigns at your fingertips. You should be able to determine what has worked in the past and what will work in the future. To make that level of analytics work, you must be prepared to fully optimize your data.  
Learn more about what companies are experiencing with cybersecurity.
Focus on New Content Types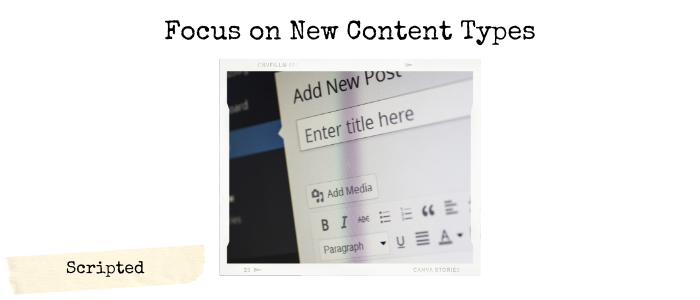 You already know the power of content, but have you really considered the type of content that will resonate with your readers in 2022? You need to create compelling and dynamic content that will generate leads, increase traffic, and convert your prospects into buying clients as part of your content marketing efforts. You may need to rethink your content and distribution strategy for the future.  
Your first goal is to carefully examine what content marketing channels you've used in the past and to gauge the success of those campaigns by looking at your data. Then, consider launching a podcast, video initiative, influencer marketing strategy, or another innovative approach to creating content that will better serve the needs of your audience. 
Ready to find out more? Track down the content marketing trends to watch in 2022.
Improve Your SEO to Support Your User Experience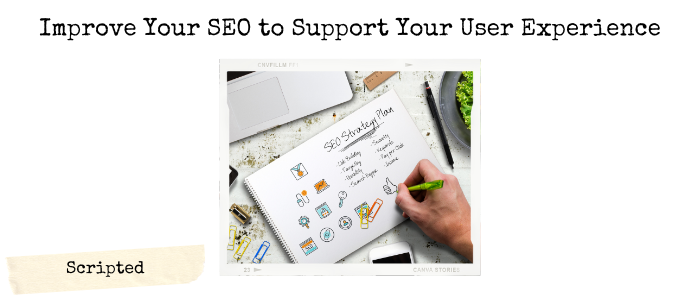 Search Engine Optimization (SEO) has been a major focus as 69% of marketers actively invest time in optimization efforts. Your focus should be on readability and user experience. If your site is difficult to read, not user-friendly, or unreadable, you just won't see the results you're looking for from your content marketing campaigns. As part of the user-centric focus, steer clear of annoying pop-ups and profuse ads.  
While SEO changes happen all the time, simplify your content marketing approach to optimizing your site to create the best, fastest, and most reliable experience on your website. As part of the process, review and continue to revise the thousands of factors that will affect the rank of your page on the search engines.
Find out why you should invest time in optimization. 
Market Via Social Media, Email, and Your Blog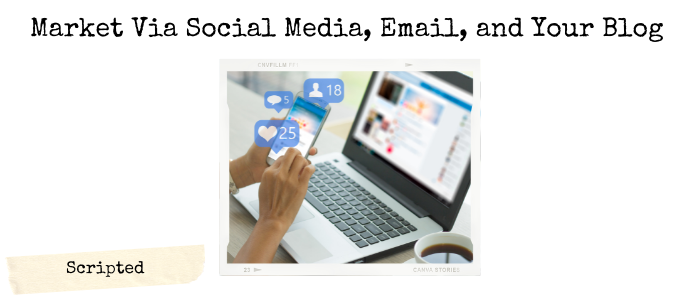 You've probably already started refocusing your content marketing efforts on your company's social media efforts over the last few years. With pandemic conditions, you've been able to invest more in LinkedIn, Twitter, Google, and Instagram. It's now easier to capitalize on your online growth via social media as part of your e-commerce efforts to ensure profitability in the short- and long term.  
In addition to social media, though, you should also focus on growing your email distribution list and driving more traffic to your website as part of your content marketing strategy. When you combine these three content marketing tactics, you're able to effectively engage with your audience 
Why should you focus your content marketing efforts on social media, email, and your blog? Here are benchmarks, budgets, and trends. 
Integrate Chat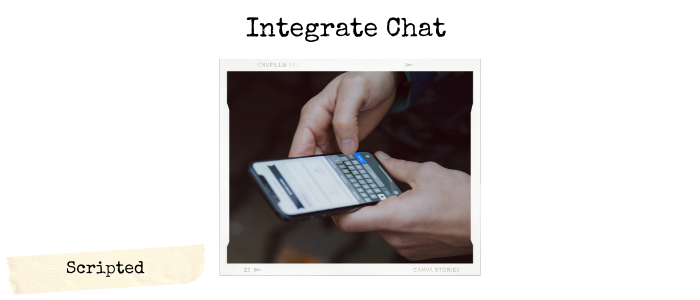 Your customers now expect immediate answers with personalized 24/7 support via Instagram's direct messages, Messenger, and WhatsApp. With real-time chat functionality, you can push the sales conversation forward more quickly, as you answer all their questions, address any underlying concerns, and more quickly convert those initial queries into sales.  
When you use In Real Life (IRL) chat, you're simultaneously building a relationship with your customer base, which leads to brand loyalty and repeat business. In the past, it might have been a nicety, but now customers have come to demand and expect a greater degree of immediacy, even during downtime hours.   
Read more about small business marketing trends for 2022.
Use Video Content to Compel Action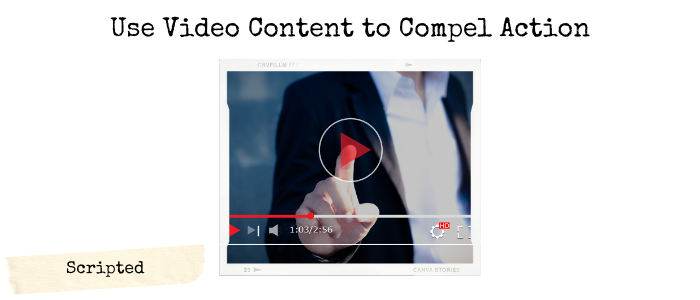 Some 55% of internet users watch videos daily. Social posts have seen a 48% uptick in views. With that digital content, see a 49% faster growth in business revenue. It's the highest Return on Investment (ROI) for 40% of companies. You can post your compelling video content to Facebook, Instagram, YouTube, or TikTok. With so many options for posting and distributing your video content, it's easy and cost-effective for you to share with your audience. 
Video content offers the kind of engaging and digestible content that your customers are looking for. With your wealth of dynamic video content, you're able to directly reach your audience with your message. So, your audience is more quickly introduced to your products and services, with the show-and-tell approach that also leads them to want to work with you both now and in the future. 
Why is video so important for your content marketing efforts? Take a look at the State of Social Video: Marketer Trends. 
Next Step: Sign Up for a Free Trial
Scripted is essential to your content marketing efforts not only because we have the knowledge and experience you need but also because we offer updates about the latest trends and insights. Our team of high-quality professional writers offers the expertise you need in your industry. Register today for your free 30-day trial to see for yourself. 
Tap into the latest trends in content marketing—sign up for your free, 30-day trial today!