The Best Writing Platforms for Business

Are you struggling to solve your business's content needs? Scripted can help. With thousands of writers and scalable services, Scripted gives you the tools you need to grow your company.
3 Reasons Scripted is The Best Writing Platform
Wondering why Scripted is the best writing platform out there? Here are three reasons why.
#1 Real, Talented Professionals

At Scripted, you'll never receive auto-generated or low-quality content. Our rigorous application process accepts fewer than 2% of those who apply, and through the years, all of our writers have proven themselves to be extremely talented professionals. No matter your industry, we have a writer who can match your brand's voice and deliver impactful information that performs.
#2 Highly Optimized Content

When you order content through Scripted, you never receive something that requires editing or further work on your part. All the content our writers produce is SEO-friendly, and we can optimize it to your keywords to make sure that your content ranks highly and drives results for your business.
#3 Powerful Tools

Grow your business through powerful tools that are included with your Scripted membership. Manage your content more effectively and get more done by organizing, analyzing, and improving your content operation, all through your Scripted dashboard. This all-in-one approach makes us a top solution for any business that needs content regularly and is frustrated with not getting results.
Alternatives
With thousands of professionals, intuitive tools, and a clean dashboard, Scripted simply can't be compared to all the other platforms that try to beat us.

This popular freelancing website is home to hundreds of thousands of freelancers around the world, with talents varying from video editing to singing. It's tough to find a writer, much less a skilled writer who's familiar with your niche and able to meet your brand's voice. While great for finding an entry-level person, if you want great content, you have to trust Scripted to connect you with a great writer.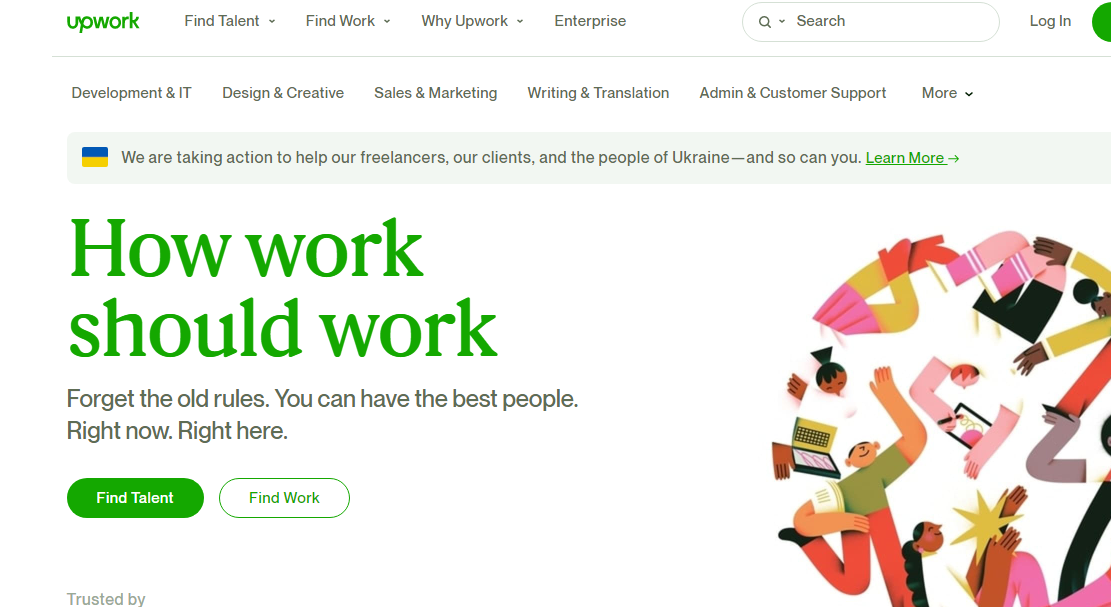 This major freelancing platform features paralegals, voiceover artists, and thousands more who are tyring to make some money off their "side gig" online. Hiring through Upwork is time-consuming, though, as you have to create a job and invite freelancers for every piece of content you want written. Interviewing candidates takes time, and the Upwork dashboard simply isn't suitable for easily managing your content.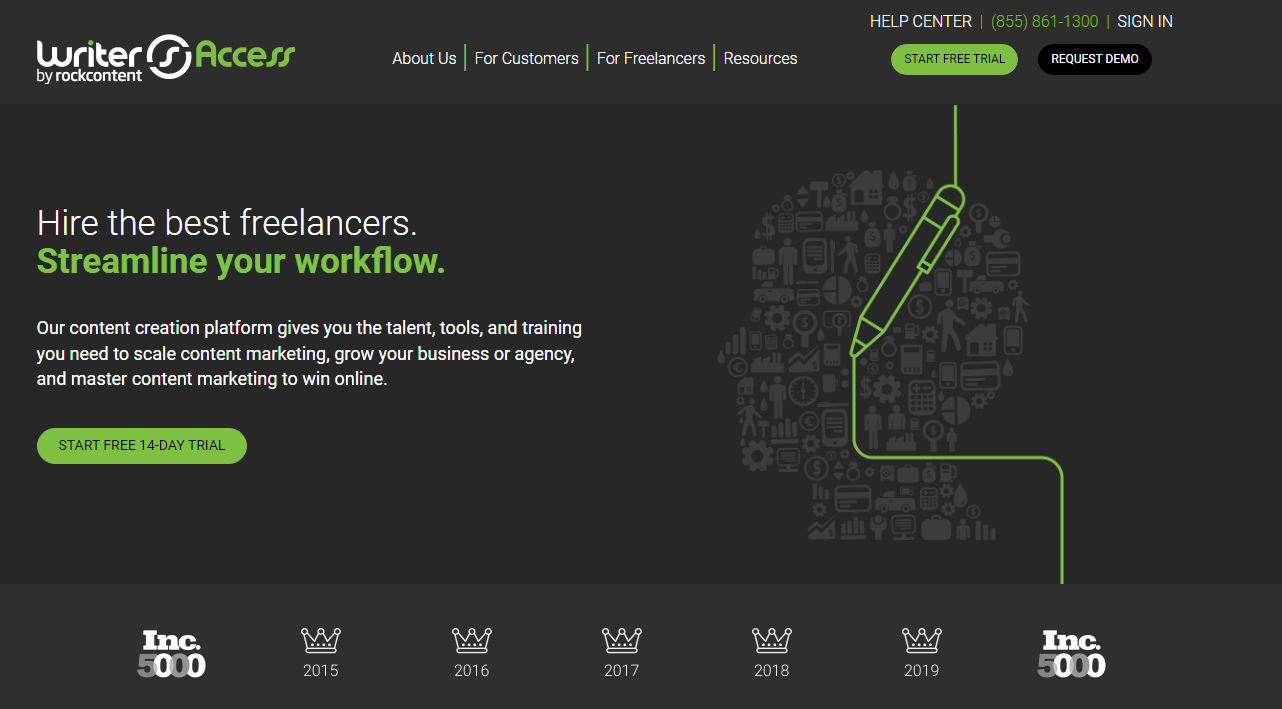 WriterAccess may be able to connect you with thousands of writers, but many complain that the workspace is cluttered as the company tries to do too much when it comes to tools. Even the most basic membership includes seven tools that integrate from a third party and can get in the way of producing what you really need: quality content.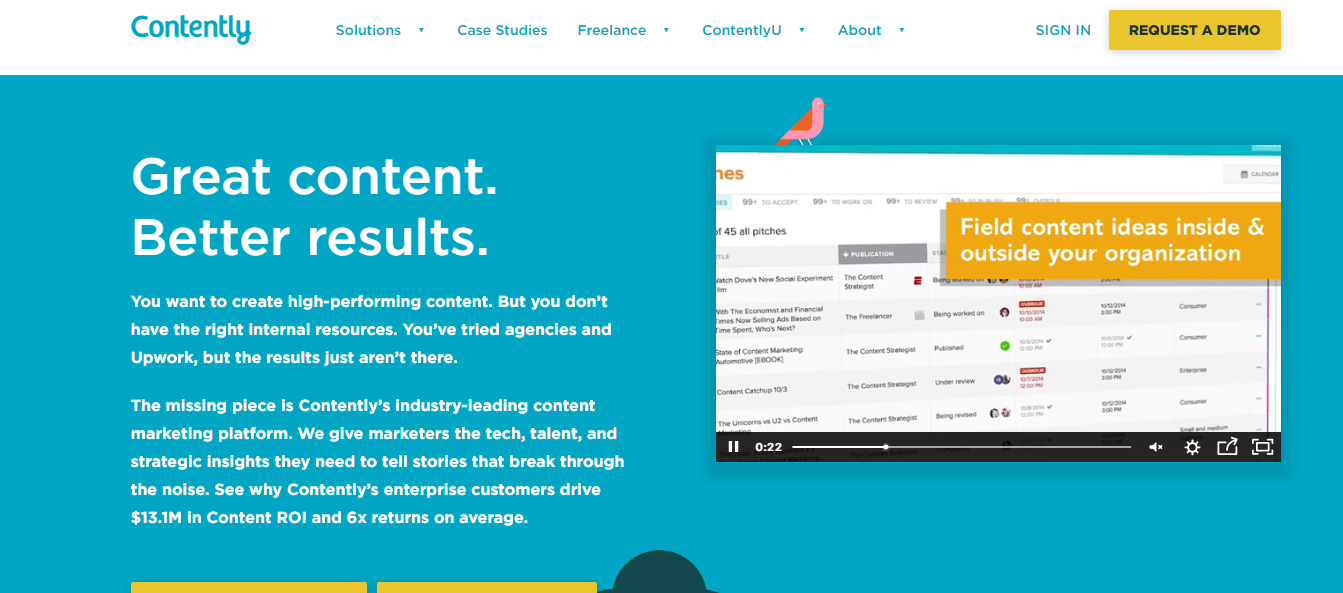 Contently offers a quality content marketing service. The difficult part is getting started with them. After you request a demo, it could be more than a week before you're actually able to talk to someone, and you may find that the brand's pricing is simply out-of-reach for your SMB or growing business.

The subscription approach Verblio takes is unique in that you have to subscribe to each individual piece of content you want produced in a month. For instance, you can't subscribe to 5,000 words and divvy them up. You must specify the number and length of the content you need up-front, which makes the platform quite inflexible. Additional charges for basic services, like editing, can also lead to you racking up unnecessary costs for something you shouldn't have to pay extra for.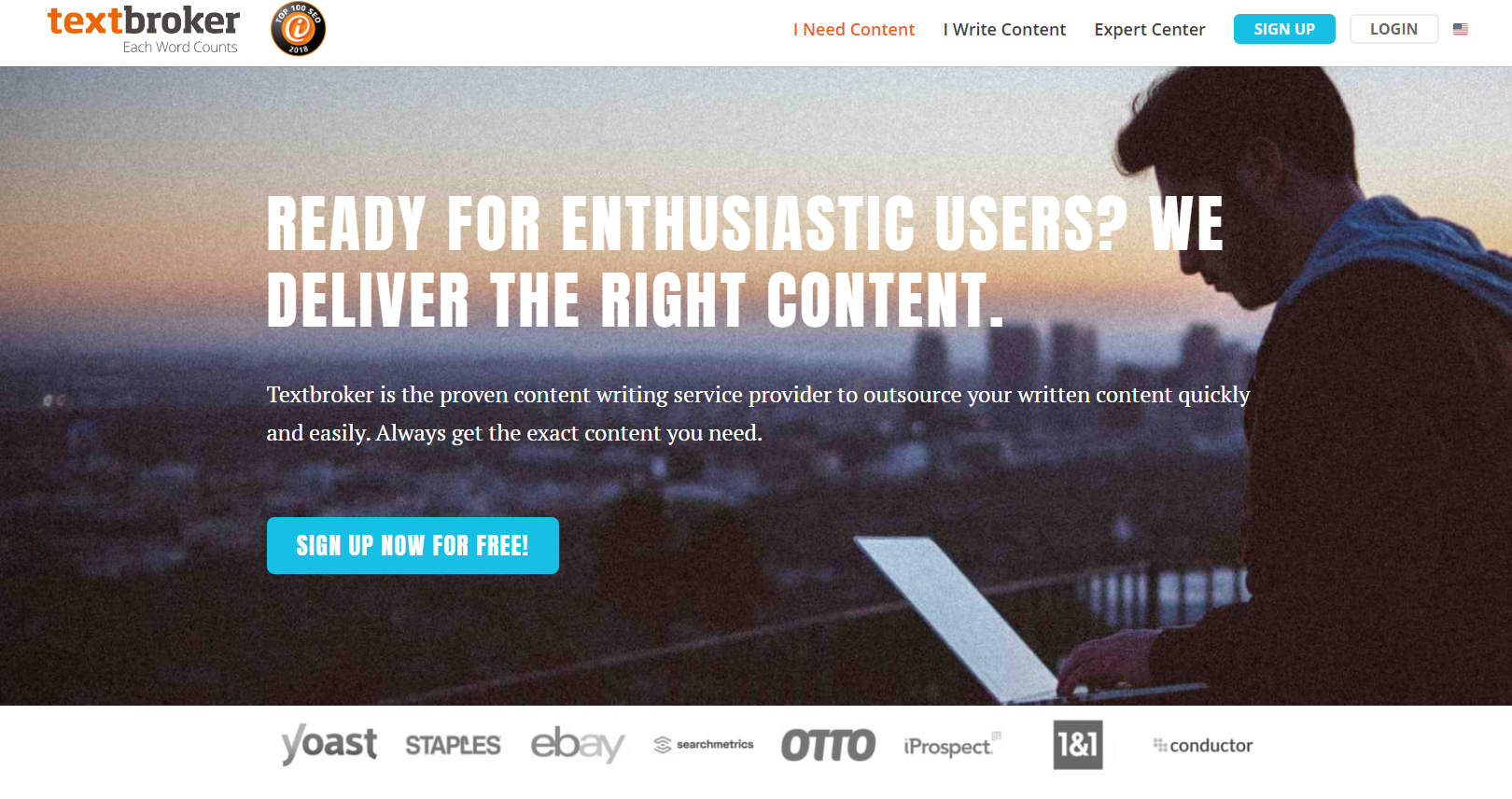 This content mill is known for producing extremely cheap content, starting at under 2 cents/word, and therein lies the problem. The registration form for new writers is always open because Textbroker simply can't hold on to any talented writer due to the extremely low pay and high-volume expectations they place on all who join. If you want quality content, stay away from this too-cheap platform.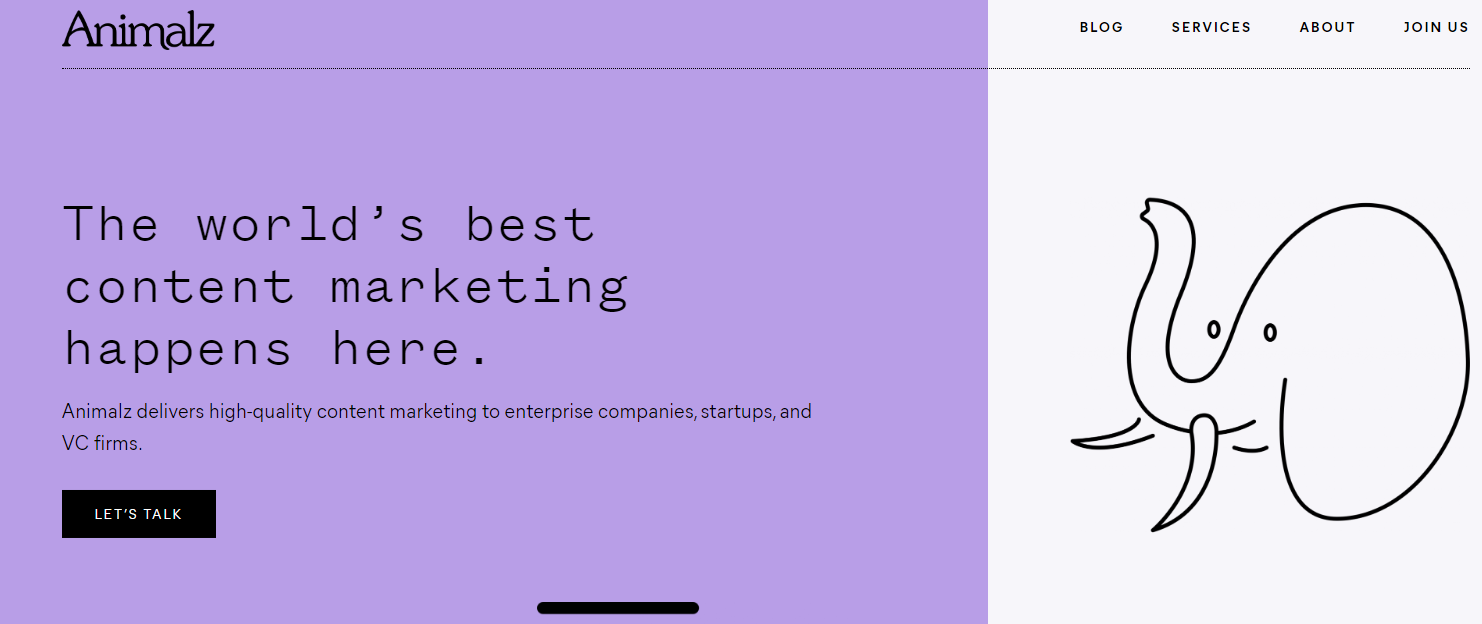 This boutique content marketing firm has done work for some big names, so the issue isn't quality, but rather getting in with them to begin with! You'll find that they cater to the needs (and budgets) of large-scale enterprises and venture capital firms, which makes their services inaccessible for small businesses. If you want to try, you can submit a request, and they'll see if you qualify to work with them.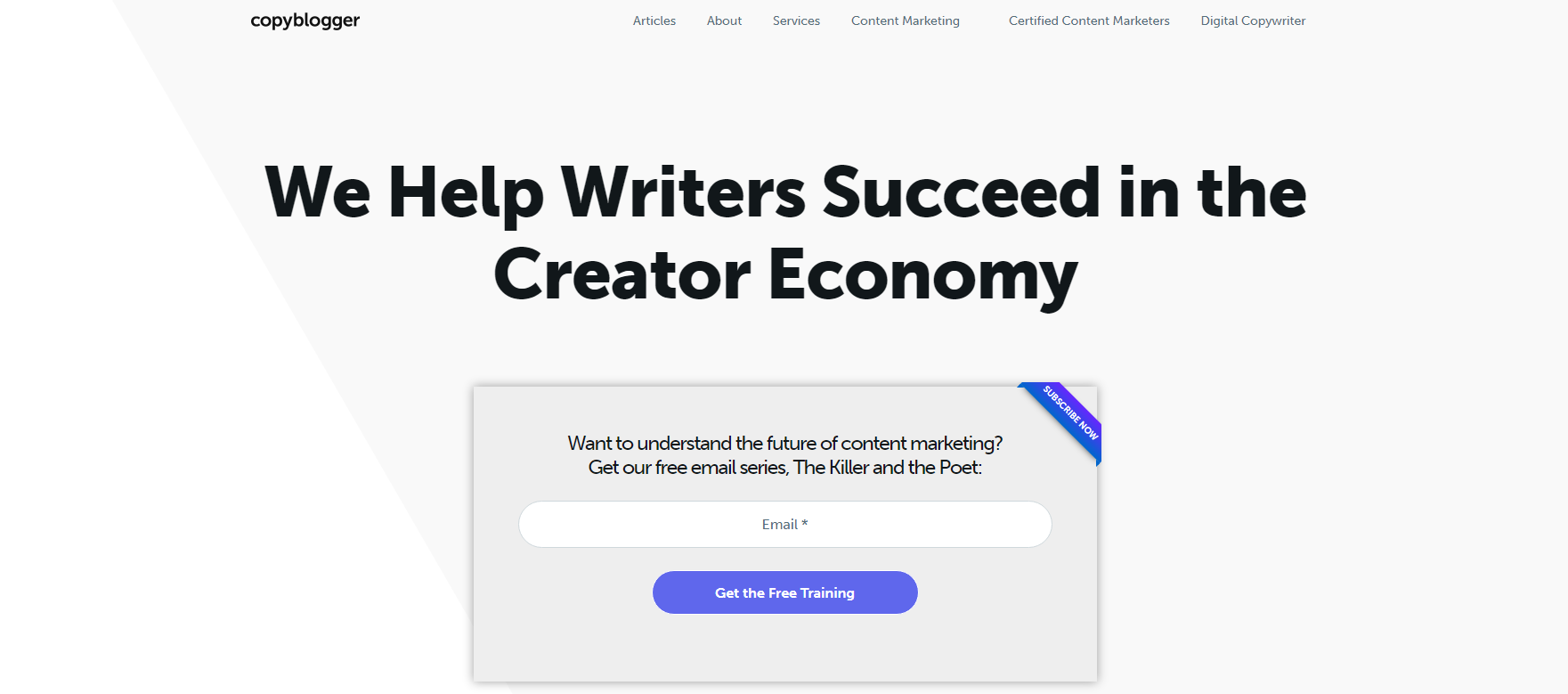 Copyblogger is a thought leader in the world of content marketing, so it makes sense that they offer their own content production service known as Digital Commerce. Again, the issue here is by no means quality, but accessibility. Digital Commerce is known to only take on a couple of new clients in any given quarter, and they will consult with you first to see if you're a good fit. This means Digital Commerce is by no means an accessible or fast solution if you need content for your business now.

ClearVoice is another platform that caters to major brands, with the likes of Intuit and Wayfair on their client list. The issue of accessibility presents itself here where you'll need to request a consultation to see if they have the capacity to work with you, and if you have the budget capacity to work with them. Not suitable for any SMB or business with a less than high-volume need for content.

The design of the Crowd Content website leaves something to be desired, and so does their content. Crowd Content has a strange pricing model, with the cheapest per-word rate coming in at just 2.2 cents, pitting them against other content mills like Text Broker that produce extremely low-quality content. Except, on Crowd Content, they give you a sliding scale of quality, letting you choose from "definitely has errors" to "blog-ready," with the latter imposing an above-average fee of 12 cents/word. The solution? Opt for a reputable platform that won't overcharge you or underpay its writers.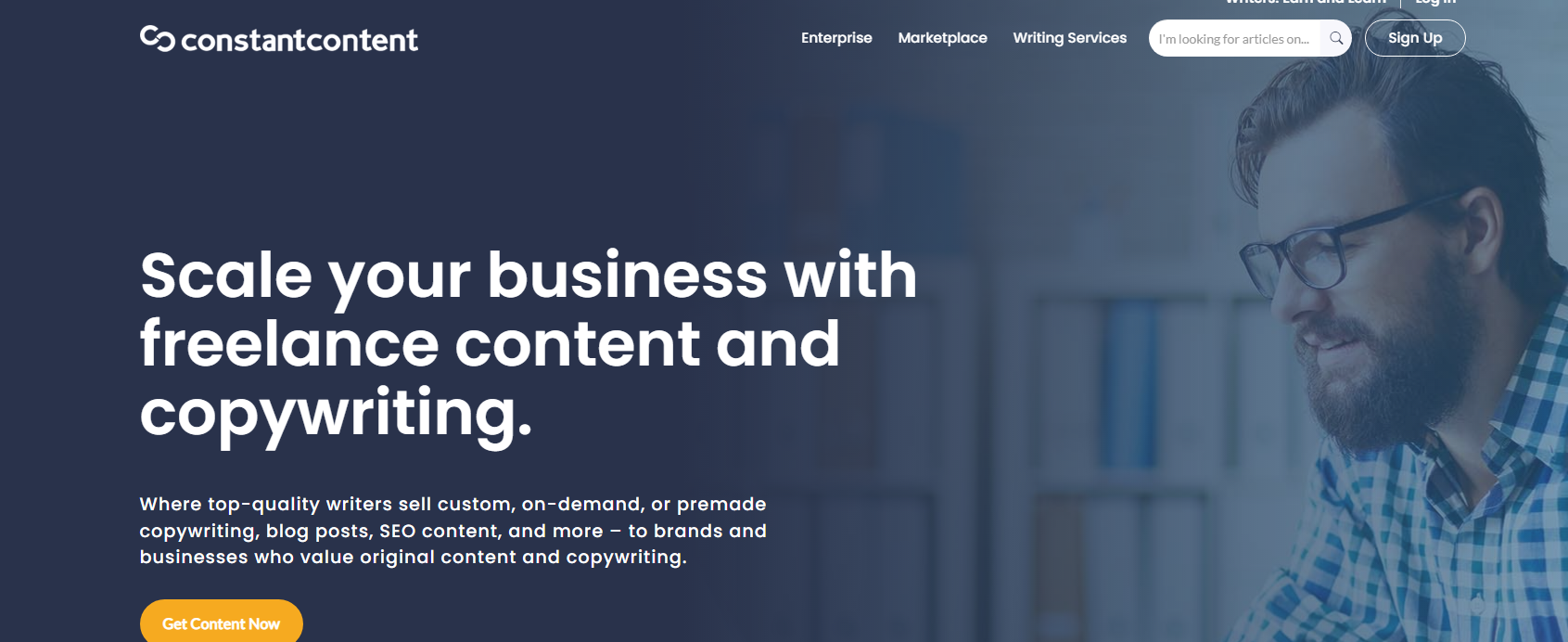 Constant Content offers tailor-made content that's written to suit your business along with articles in the content marketplace that have already been written and are waiting for you to buy them. In either case, you might run into problems with content quality in addition to difficulties finding a suitable writer, especially for niche projects. Since many writers produce ready-made content, they might submit something from their content bank even to your tailor-made request, leading to inconsistency with your branding, among other frustrations.
Get Started with Scripted and Get On The Path to Better Content
With Scripted, you'll find that content is no longer a chore, but a tool for your business's growth. With thousands of professional writers across industries and a clean, intuitive dashboard where you can keep track of all of your projects, Scripted offers an experience that's simply unmatched by any competitor in the industry. Ready to see it for yourself? Start your 30-day free trial today.