Social Media Content Strategy for Your Food & Beverage Site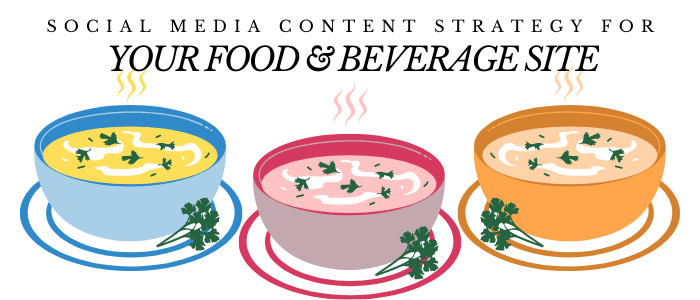 If you have a food & beverage business, you know that social media is a crucial way to grow your online presence. However, with so many platforms and methods of sharing content on social media, it can be hard to figure out the most effective strategy for your needs. This blog post will discuss how you can use social media to gain more traffic from your site by using specific strategies tailored to food & beverage sites.
Why social media is essential for your website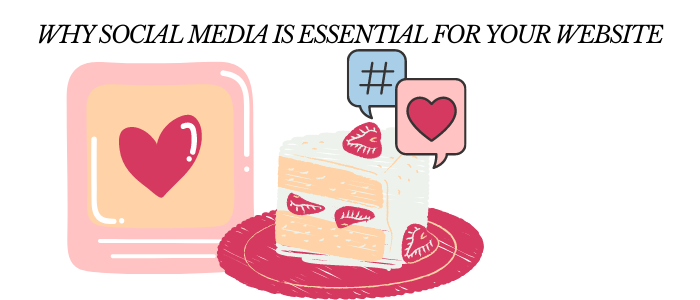 There are many reasons why social media is essential for your website, and the benefits of using it will be specific to you. To start with, there's a great chance that some or most of your visitors already use social media apps on their devices every day, so they'll want to find out about new content through those channels.
The great thing about the food & beverage industry is that the content can be highly visual, and social media is a great place to display that content.
Why food & beverage businesses should focus on Instagram
For food & beverage businesses, we recommend focusing on Instagram for a couple of reasons:
It's visual and easy to share photos and videos with followers.

With

almost 500 million daily active users

in the world, it has become an important network to be part of if you want your business to reach people around the globe who are interested in dining out or cooking at home.
What type of posts should I publish?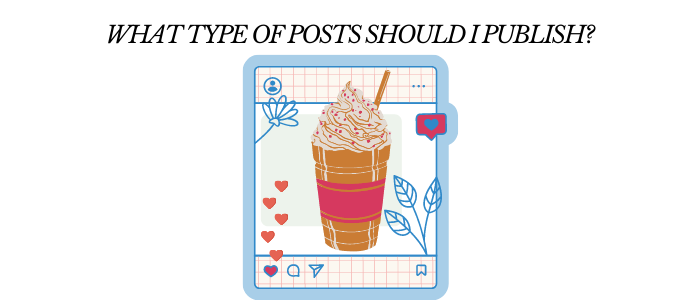 Many social media posts can benefit your website depending on what kind of food & beverage site you have. Still, some examples include recipes, anecdotes about restaurant life, and tips for hosting the perfect dinner party.
The three main types of posts that we recommend publishing on your food & beverage site:
Recipes - These should be easy to follow and include photos so readers can see what they're supposed to look like at each step along the way. You'll also want to focus on showing off visually appealing dishes rather than ones that might not translate well onto a plate. 
Articles - These can vary from amusing anecdotes about life working at a restaurant, tips for throwing better dinner parties, and comparisons of different types of dishes served throughout various regions around the world.
Product posts - You could also use Instagram as another place where you share carousel images or videos of your products online. If you're selling online, this is a great way to share photos with people and let them know what you have for sale.
How often should I post on Instagram?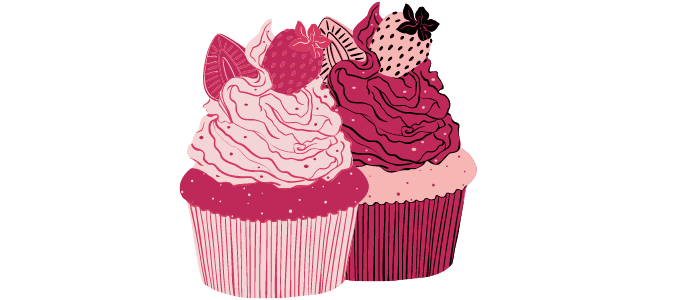 As far as how many times it's best to be posting on your food & beverage site's social media accounts per week or month, there are no complex rules since every business will do things differently. However, we recommend sharing between one and three posts across Twitter/Facebook/Instagram each day if possible so that readers always see something new pop up in their feed when they log onto those channels. You can also try using scheduling tools like Hootsuite, where you pre-write the content for all of your posts ahead of time but set them apart by days.
How can I increase my social media following?
Once you've found a good mix of content to publish on your food & beverage site's social media accounts and have started regularly posting new things, it's essential to track how often people are engaging with that material so that you know what works best in terms of topics or styles. You might notice patterns emerge where certain types of posts get more likes than others, which also lets you see what kind of images/videos tend to resonate most overall with followers instead of ones they're less likely to engage with. This way, once you find a winning strategy for getting more views from Instagram users, it will be easier to repeat that process in the future.
Why sharing GIFs or videos might help boost engagement.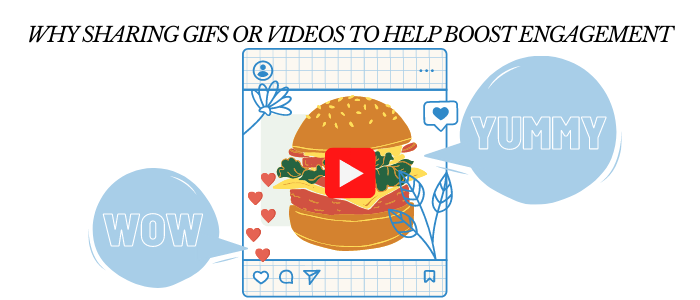 Since it's hard to describe some aspects of a dish or drink through text only, you'll want to use photos or videos of your menu items in action. However, if you're having trouble filming long, professionally done videos, try sharing GIFs instead! These aren't just fun but can also help explain what something is about in more detail than an image alone might communicate, so they have proven to work exceptionally well on social media sites like Instagram.
How to set up and maintain a Facebook page
Your food & beverage site should be using a Facebook page instead of creating an account for personal use. This is because business pages allow you to engage with customers more directly and keep them updated on new products or specials, which can help drive sales.
Benefits of a Facebook business page:
It's free

You can post photos/videos, links to other websites or blog posts, and event announcements.

You can instantly engage with customers who comment or message you, which means that it's easy to respond when they need help.

It will show up in search results for people looking at related businesses/products.
Ways to engage fans through contests, promotions, and giveaways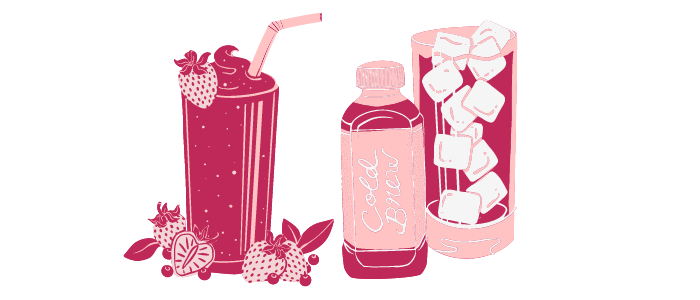 Want to give back to your current customers? You can try hosting contests or giveaways tied directly to your food & beverage site where participants need only enter their email address, for example, and then follow along with what's happening on social media.
Content or giveaway ideas include:
A free appetizer/entrée with a purchase

The chance to win an item from your menu every week for a month or during special holidays throughout the year

An incentive that allows customers to download coupons on their phones if they agree to follow you across Facebook, Twitter, Instagram, etc.

You can also offer prizes like gift cards when someone refers friends and family members who end up becoming new patrons of your establishment.
Tips for using Twitter effectively as an online marketing tool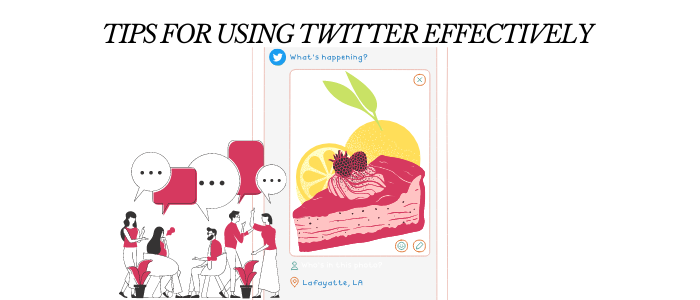 With this, it's important to remember that Twitter is a more casual platform, so you'll need to adapt your tone accordingly. You can start by linking back to what you've shared on Facebook or Instagram if any specifics might be better communicated visually.
Top tips for using Twitter to gain traffic to your site:
Share links to your blog posts or similar articles

Retweet other exciting stuff that's related to what you do. If there are any food & beverage industry influencers who tweet about topics of interest, try engaging with them to share more of the same content in the future!

A Twitter poll can be an excellent way for people to get involved and learn directly from their peers' experiences. You could ask something like, "What is your favorite drink at our restaurant?" which would allow followers to answer by responding publicly on this platform via retweeting/reposting it themselves.
Share pictures of the interior and exterior of the restaurant to show it off
You'll want to take pictures of the interior and exterior of your restaurant to show it off. You don't need anything too fancy since people will likely be checking out these images on their mobile phone or tablet when they're in transit. Make sure that there's enough light present so that people can see what everything looks like inside.
Tips for taking pictures of your space:
Take shots of the bar and drink menu so that patrons can see what's available

Take a mix of shots showing the restaurant's atmosphere, like close-ups of where food is served, images that focus on specific details about your décor or items you have for sale, etc.

You can also take photos to highlight any special events that are taking place at your establishment, such as holiday parties.
Manage your online reviews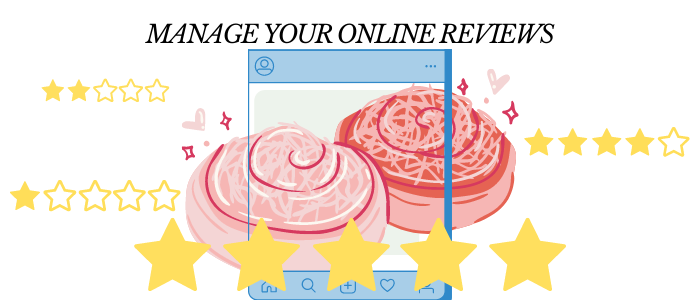 Your reputation online is essentially what will help you attract new customers. That's why it's essential to ensure that your food & beverage site is up-to-date and that any reviews are monitored.
If there are some bad ones, try responding publicly with an apology + how you'll work on the problem, so this doesn't happen again in the future.
You can also reach out privately if someone has had a negative experience. This way, they still get their concerns addressed and possibly give a positive review based on how you handled the situation.
Tips for getting positive reviews on Yelp:
Encourage all existing customers to post reviews when they have something positive to say about the service or food that you offer. This can be done with an email blast with a review form attached.

Offer a discount or complimentary item to someone who leaves feedback.
Start an online blog about recipes and cooking tips
Start an online blog about recipes and cooking tips that are relevant to your food & beverage site. This can be an excellent way for customers who have enjoyed meals there before to learn how they might make something similar at home on their own.
Benefits of starting a blog:
People will be able to see what's happening at your restaurant as it happens

They'll also get an inside look into how you think about preparing dishes which is helpful for patrons who might want to try something new when they come in.

Increase traffic by writing SEO friendly blog posts
Food & Beverage blog ideas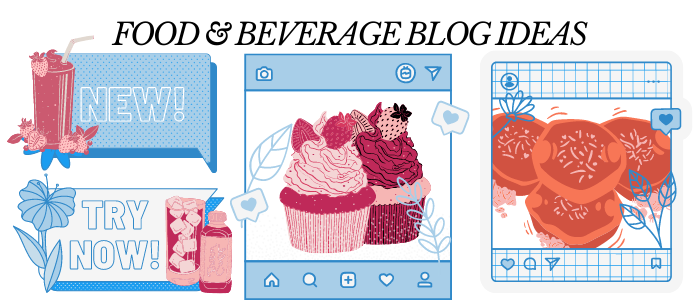 Write about the history of your restaurant and the neighborhood that you're in.

Write about the history of a dish or drink that's popular at your establishment.

Showcase food trends around the world and what you're doing to provide a variety of flavors.

Give cooking tips and tricks that can help people learn more about the food they eat every day.

Break down a recipe into specific steps that can be followed by those who might not know what they're doing in the kitchen.

You could also take an ingredient and try to come up with as many different dishes as possible using this one thing.

A professional cooking demonstration is another option for showing people how something is prepared, so if there are any cooks on staff at your establishment, why not have them show off their skills? This would work well for live-streaming events where someone outside the restaurant asks questions about how certain ingredients are used together.
Conclusion
Social media is a powerful tool for driving traffic and increasing sales for your food & beverage site. We hope this blog post inspired you to get started on a social media content marketing strategy of your own. It's essential to keep in mind the central role of social media is to build relationships and engage with customers - not just sell them on something.
Focus on creating content that brings value and is relevant to your community, and you'll find that social media can be a valuable tool for driving traffic to your site. If you're looking to create blog content regularly, consider hiring professional writers from Scripted. Our platform connects you with some of the best writers in the Food & Beverage industry so that you can gain traffic to your site ... Click here for more info.