Step-By-Step Guide To Creating Social Media Content for Your Sales Site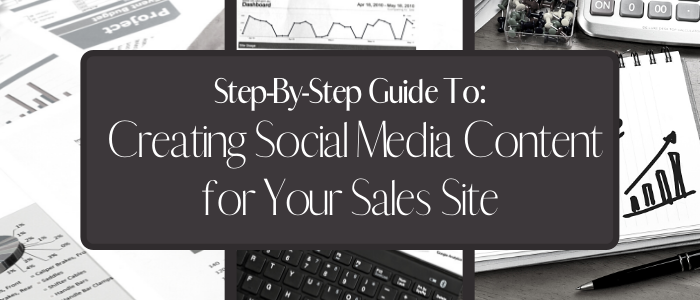 The content you post on social media is an integral part of building your brand and generating traffic to your sales website. Social media is the best way to find your ideal client, connect with them and build a relationship with them that can turn into revenue for your business.
However, to get this engagement and build the relationship required to benefit your business, a content plan and strategy must be in place. Here is a step-by-step guide on how you can build a content marketing strategy that will increase traffic to your website.
1. Identify and set goals.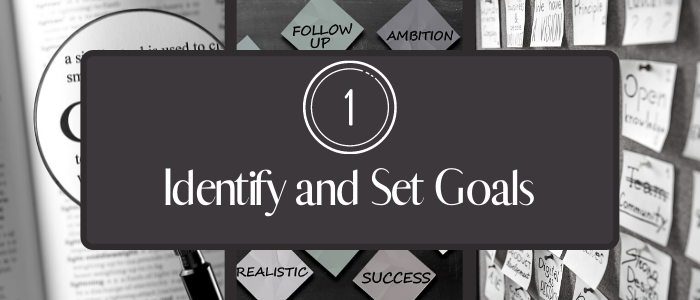 Setting content objectives is the first step toward developing a long-term social media plan. To create goals and objectives from your social media content strategy, it is imperative that you first understand your audience and the kind of content that they want to see. 
What is your offer?
Having a crystal clear vision of your offer is essential.
Is your offer to teach people sales in a one-on-one setting? Or are you offering a sales training course?
Perhaps you are not offering anything at all and plan on providing free sales training content. Regardless of what you decide, understanding whether you offer a high ticket or low ticket service is essential.
What content does your audience want to consume?
Once you know what content will be delivered and the value it will provide, you must then understand who would find this content valuable.
What kind of questions do they have about sales that need answers?
Understanding the behavior and psychology of your ideal client can help further refine how content should be created for them. If a prospect needs reassurance before buying from you, for example, maybe videos or webinars with testimonials could better address their concerns than text alone might.
It's all about understanding where prospects are in their journey toward becoming customers so that you can develop content that speaks directly to them on that path. If you need assistance in developing your client persona, here is an excellent place for you to start: Building Your Customer Persona.
What do you want to achieve from your social media channels?
Once you understand who you are targeting, you must identify what objective you want to achieve for that content.
Do you want to create leads? Or do you want to increase sales and drive your existing customers back to the sales website?
Whatever it is, be very clear about what this content will help accomplish so that you can measure its effectiveness later on. If you can identify some goals and measure the traffic and conversion rates, it can take away a lot of the guesswork.
For instance, if you have a goal of generating ten new sales per month on your website, and you know you have a 2% conversion rate from website traffic, you need 2000 monthly visitors. Understanding which types of posts drive how much traffic is essential in your social media content strategy.
2. Plan your social content strategy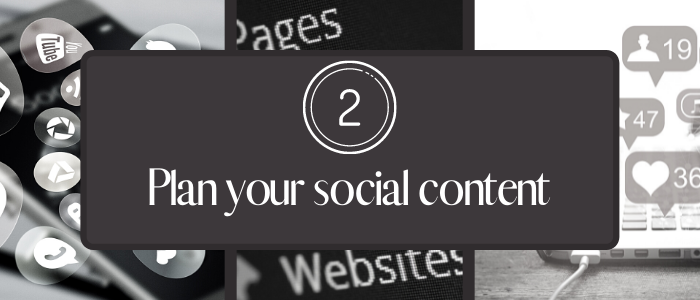 Next, you have to analyze your business and decide which social media platforms are best for your business.
Here are some situations where specific social media channels will be more beneficial than others to increase traffic to your sales website.

Linkedin is a must-use social media platform for your sales business.
LinkedIn is a content-sharing platform where two-way conversations can take place quickly.
This will help you develop relationships with prospects which may lead to future business.
The type of content that works the best to drive traffic to a sales page can range from articles and written content sharing to videos and sales tips.
Tip - Use Linkedin sales navigator to grow your list and connections. Share your content on your page and direct them to your website!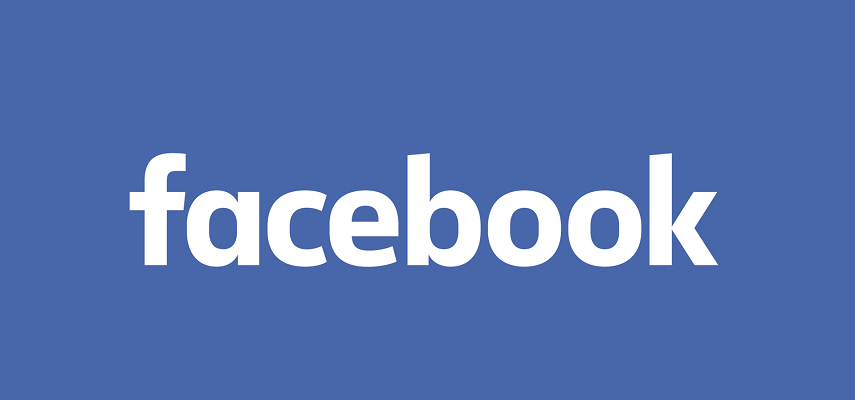 One of the most significant advantages of using Facebook to increase traffic to your website is to build a group or a page and to grow your community.
Facebook groups allow you to be the person of influence, and posts of all types will work in your Facebook group. Just make sure you are posting engaging and valuable content, whether it is sharing articles, posting videos, or images.
Tip - Run polls inside your Facebook group asking what kind of content your audience wants to see.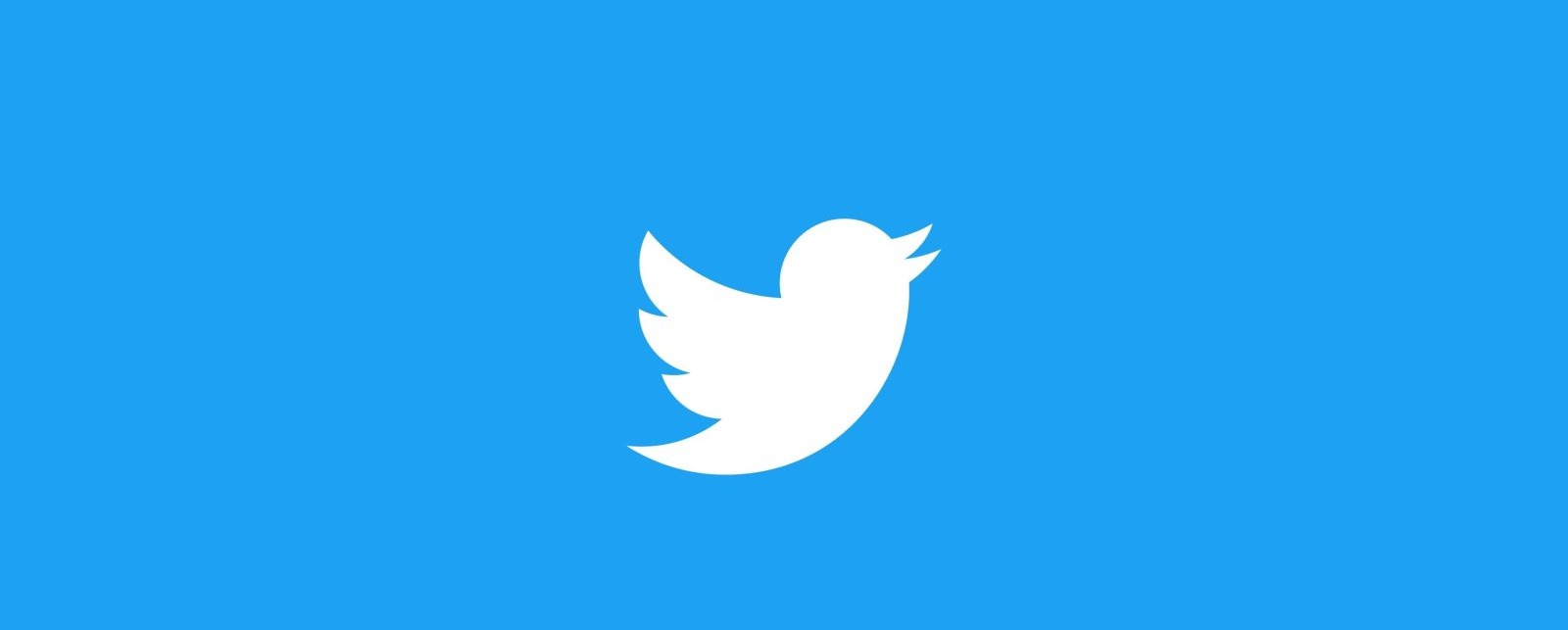 Twitter remains one of the best social media channels for increasing traffic because it keeps content short and sweet while still engaging people very well.
This content can be in the form of videos, images, or even long-form content.
The key to driving traffic from Twitter is by creating an engaging tweet that benefits your followers and encourages them to click on it.
Tip - Post live content during events, so people are constantly engaged with you! Also, try Twitter chats for more exposure!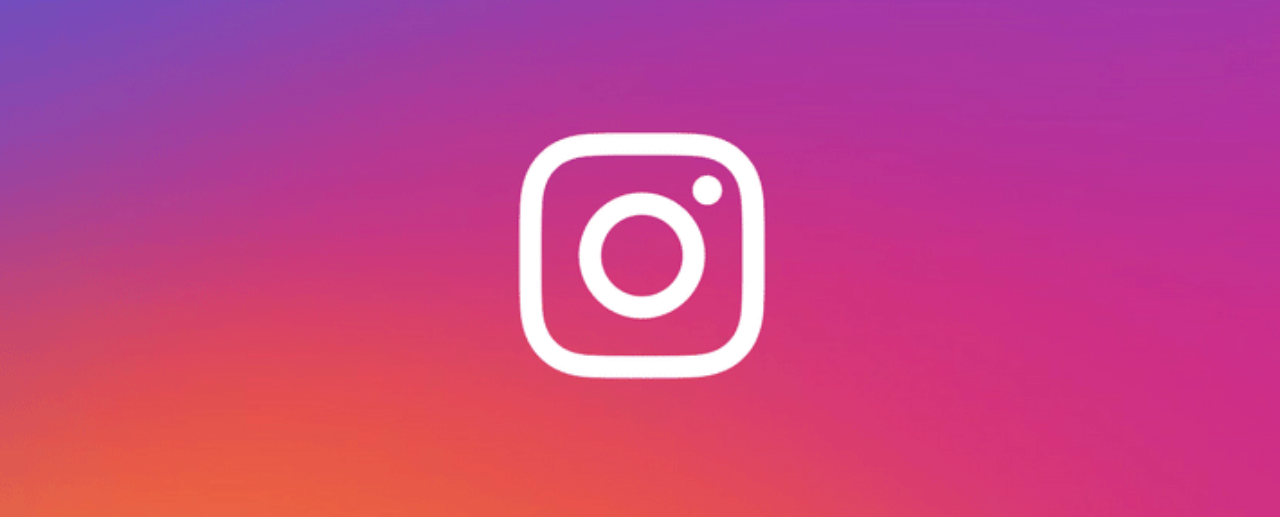 Instagram is a content-sharing platform that provides high value for businesses that want to display content outside of their website.
This could include images, videos, infographics, or anything else you might think people would find valuable on your site.
Keep the posts engaging and use an image whenever possible since visual content outperforms any other type of social media content online.
Tip - If you are looking to increase your organic reach using Instagram, make sure you are using sales-relevant hashtags as well as using Instagram Reels!

Snapchat can be used as another content-sharing tool that includes behind-the-scenes footage like some brands do now with influencers (i.e., Bumble).
A new feature allows users to share stories daily instead of having them disappear after 24 hours - this may prove very useful in keeping brand awareness up while providing value at the same time.
Tip - Snapchat is recommended if you are looking to target a younger audience. If you are looking to reach people entering the workforce or just coming out of school, Snapchat can be a powerful tool for you.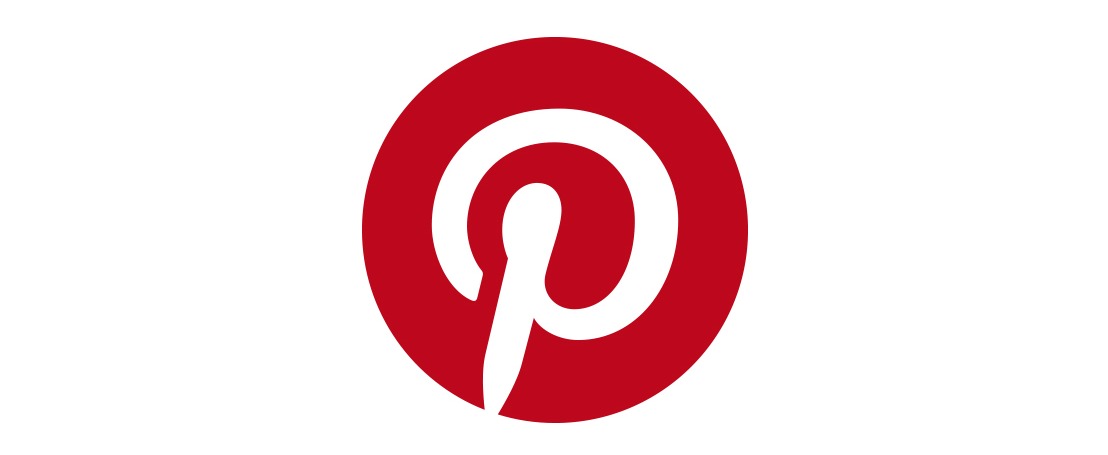 Pinterest is one of the most underrated social media platforms for business. Pinterest is similar to Facebook in that content is shared and viewed by people who follow your content.
Since it's a very visual platform, brands should create high-quality pins with images and videos of their products/services so users can click directly on them, which will direct them right back to the sales page.
Tip - Try pinning content regularly throughout the day rather than all at once. It keeps content fresh for more extended periods.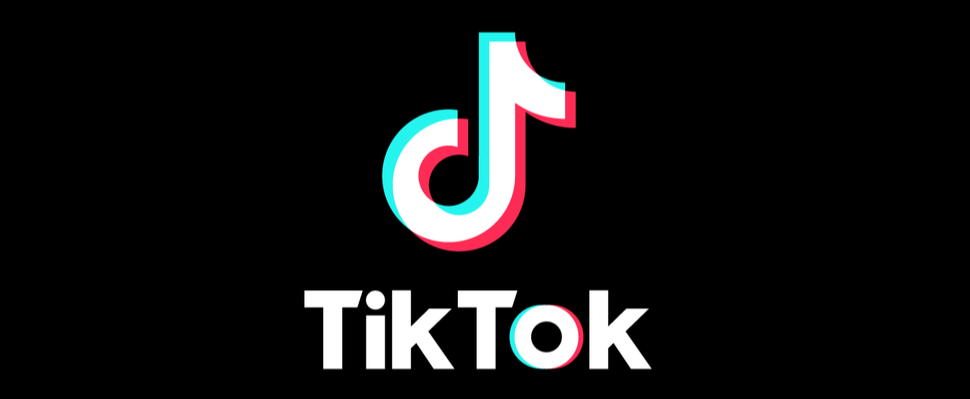 TikTok is one of the most underutilized social media channels for business professionals. Due to the origins of TikTok being a singing and dancing platform, business owners have dismissed the potential for generating business on this platform.
Roughly 50% of TikTok users are actually over 34 and the business sector of TikTok has been drastically growing.
TikTok is also the best platform to grow an overnight following because of the virality of posts.
Tip - Posting short videos that debunk common sales myths can be attention-grabbing and have a high chance of success. Make sure the content is original and things that may surprise the audience.
YouTube is the perfect channel if you are looking to generate website traffic to sell a course or have someone watch a webinar.
Users on YouTube are there intending to watch videos. So, if you can generate traffic from YouTube, there is a strong chance they are willing to engage in your videos if they click through to your website.
YouTube is a platform for you to post video content that can be entertaining or educational.
Tip - Make sure to post regularly and consistently. If you can grow a large following, monetizing your YouTube channel can be done easily through their platform for additional revenue.
3. Build a content calendar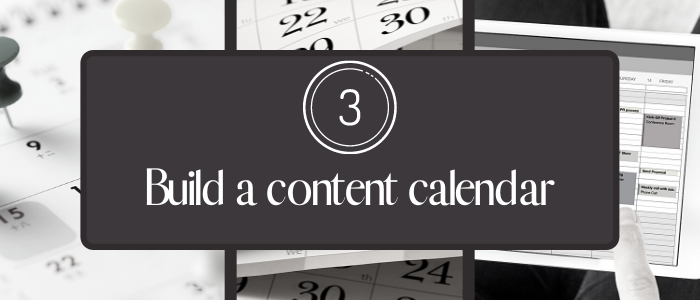 Once your content goals are clearly defined and you have analyzed which social media channel is best for you, it is time to start planning your content launch.
To make this process easier, it is highly recommended that you create a content calendar with all the topics you want to cover and when during each month/quarter, the content will be released.
Not only does having a content calendar help identify gaps in content and what kind of content has been most successful previously on each channel. This allows for better planning moving forward and helps keep track of how often specific channels are used versus others.
Here are some of the best practices for creating your social content calendar:
Include content topics, themes, and content types that will be covered

Label each month of the quarter with color or number to keep track. This makes it easier for you and your team to work on content posts simultaneously instead of having them all pile up at once.

Spend time creating unique titles

Decide on the time of day that you find the most engagement with posts, and stick to that time.

Try to post daily, or at least a few times per week.
Now creating a content calendar can seem like a lot, but using scheduling software such as Buffer or Hootsuite can save you a lot of time.
4. Create your content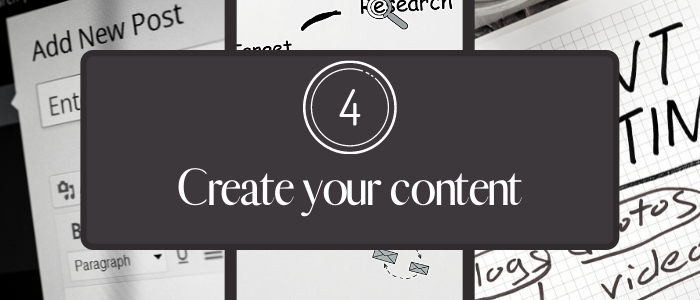 Now that you understand your social media channels and have a content plan, it is time to start creating your content. There are some essential things to consider when creating content in the sales industry.
Create videos when possible
Try to use videos instead of images. Videos are more likely to be shared than images, and videos on social media receive higher engagement. If you are unsure how to create videos, here is a great guide to making nice video content in 30 minutes or less: Creating Videos in 30 Minutes or Less.
Bring value
Create content that brings value before asking people to take action such as signing up for a course, etc. This increases the chance of people sharing it with their friends if they think it was valuable enough, creating new leads without having you do any extra work.
Use a call to action
Try using at least one call-to-action per post, no matter what type of content you are posting about. Even when creating video content, try adding a "click here" tagline under the caption. This can help increase traffic to your website.
Be aware of your content dimensions
It is important that each content piece matches the sizing dimensions for the platform it is posted on. For instance, if posting an Instagram image, the preferred sizing dimensions are 1080x1080 px. However, when posting an Instagram Reel, the video dimensions are 1080x1920 px. This is something you should always be aware of. Here is an excellent sizing chart to use for reference: Social Media Sizing Chart.
5. How to scale your following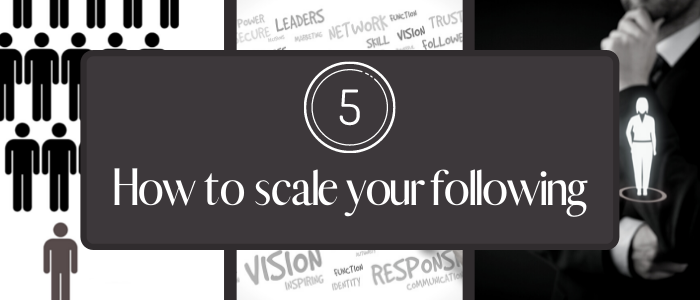 Now that everything is ready to go and your content marketing strategy has been created, it is time to start posting your content to your chosen social media platforms!
Now, a common issue that businesses encounter does not have enough time to produce consistent content. However, an excellent way for you to scale your social media content is by creating long-form content pieces. Not only does this provide you with endless content, but it also will help your website with SEO.
One of the best ways to do this is through writing blog articles for your website that provide immense value to your reader.
Summary
Creating a social media content strategy can seem like a daunting task, but it doesn't have to be if you implement a strategic plan.
If you are struggling to get started creating the content posts for your social media, creating long-form content and breaking it down is a great place to start while boosting your site's SEO.
If you are looking for assistance, consider hiring a team of professional writers to create high-quality sales articles for you! This can save you the process of coming up with new ideas constantly and provide you with value-based content your audience will love.
If you are ready to get started, browse our writers today!