What is an Inbound Marketing Strategy?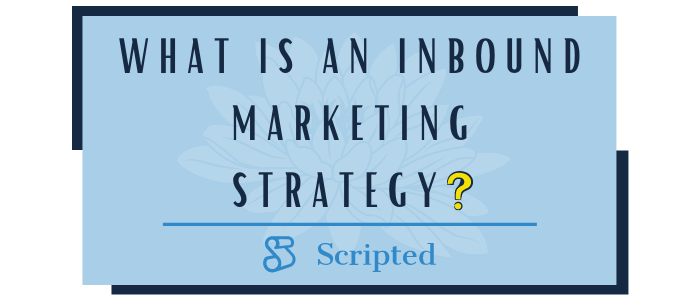 When businesses want to attract customers and encourage them to learn more about the range of products or services they offer, they use inbound marketing strategies. Effective inbound marketing creates a draw for a specific target audience and also helps to provide better visibility and create brand awareness.
Using the right approach and engaging the reader is the key to increasing interest in your product or service and potentially getting new leads and conversions.
The Difference Between Inbound and Outbound Marketing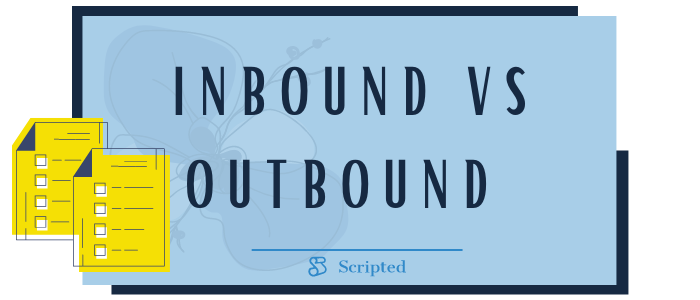 Inbound marketing and outbound marketing vary in the approach to connecting with consumers. When referring to inbound marketing, creating and posting effective content helps draw in the target audience.
It also makes them want to either purchase a product or service or even learn more about a brand.
Effective inbound marketing helps brands create a secure foothold in their industry by distributing carefully curated information throughout the internet where a wide audience can read it.
These cleverly distributed posts should either address a topic that relates to a business or contain links or mentions of a business that direct traffic to their site or landing page. 
There're many ways to create relevant and interesting material online that make readers want to click a link to visit a website or a landing page. Some common inbound marketing materials proven to get results include the following.
Blog posts

Guest posts

Informational articles
In contrast, outbound marketing refers to the practice of reaching out to consumers directly through a range of marketing techniques to encourage sales and promote products or services offered by a business.
Some direct marketing or outbound marketing strategies would be in the form of email campaigns, text messaging, marketing flyers sent in the mail.
Essentially, it consists of any promotional material inviting the reader to learn more or connect with team members from a company or business.
Both inbound and outbound marketing strategies are incredibly important to a brand's success. Much can be said for an effective inbound marketing campaign that develops an interest in your brand by using content posted across various sites throughout the internet.
Benefits of Inbound Marketing
Your inbound marketing strategy should effectively create the ideal view of your brand and maintain previous relationships with loyal customers.
Inbound marketing aims:
to attract and engage each individual

to create a positive outlook regarding your business or organization.

to connect with potential consumers.

to create the potential for a lead or sale later.
If you create a good impression of your business, readers may likely seek you out in the future when they need a product or service offered by your brand. They may even refer others to learn more about your company if they feel it offers value or provides quality services.
Although a few posts might not drive a large crowd to your website or a landing page, if you continue to present readers with high-quality, valuable content that's helpful, informational, and relevant, they'll remember your presence and be more likely to reach out when they need your products or services later.
Inbound marketing works much like active promotional advertising in that it helps create an impression over time and through multiple interactions. The goal is that they'll remember you.
The most important thing to remember is that content posted online must always be quality and beneficial.
The Importance of Content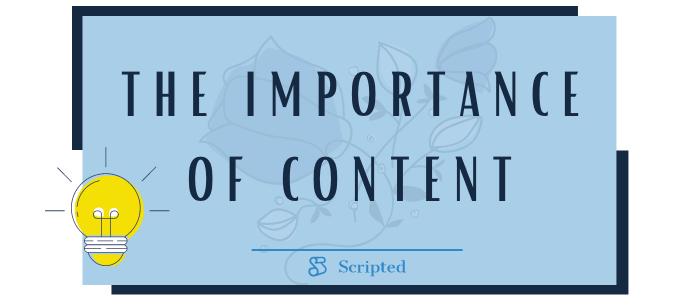 As previously mentioned, one of the most important aspects of a strong inbound marketing technique is having useful content posted online.
Just distributing content isn't enough. however, you also need a well-planned content strategy.
A content strategy refers to any written or created materials posted online through any number of outlets. Some common types of content can include the following.
Videos

Articles

Blog posts

Infographics

Social media posts
Written content is the most prevalent and effective type of content for creating engagement and driving traffic to a website or landing page.
SEO Strategy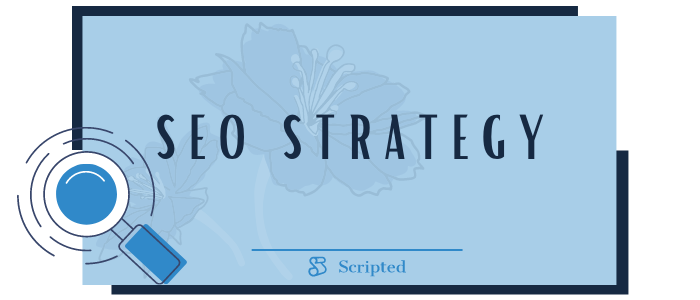 There are many ways written content works to create an effective inbound marketing strategy. One of the key focuses in modern marketing today is a strong SEO approach or search engine optimization focus when using written material.
Search engine optimization means using specific methods to allow content to rank higher on a search engine query.
Search engine optimization aims to help content related to a brand rank higher, specifically on the first page of results. The first few results on a search engine results page will get the most traffic and clicks.
When used effectively, SEO techniques allow a business to consistently rank high with various searches and allow a consistent stream of traffic to visit websites or landing pages.
Creating SEO-optimized content requires insight and knowledge of inbound marketing and current SEO strategies. This essentially means understanding and implementing techniques that make a brand or a business rank higher both locally and internationally.
Local SEO techniques are common for small to medium-sized businesses providing services to a specific region.
Using local SEO means including frequent mentions of relevant information for location-based searches. Local SCO involves using some of the following features.
Address

City

State

Local attractions

Neighborhoods
This information helps web crawlers index information which is used to provide SERP according to location and industry.
Marketing nationally and internationally online can be somewhat trickier. Competition is fierce in some markets, which means larger companies need to have a strong, robust inbound marketing strategy to maintain a foothold in their industry.
Large enterprise companies are constantly looking for newer and better ways to outperform competitors online. They generally produce high volumes of quality content posted regularly across several channels.
The most successful companies generally post multiple times throughout the week on blogs, social media, and two third-party posting sites when it comes to medium and large businesses.
However, even small businesses can take a cue from how larger businesses operate. Keeping up with online content allows any company to perform better and continuously keeps them in the spotlight.
Different Content Types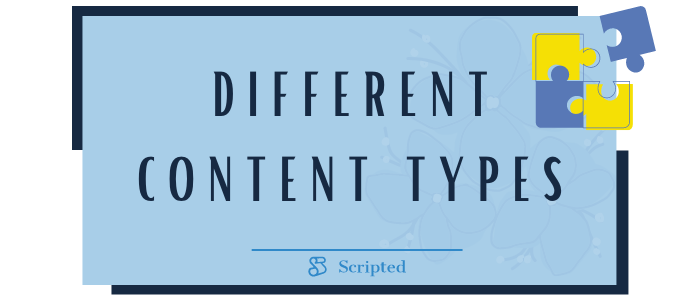 There are many types of content on the internet today. Most content consists of blogs, long-form articles, ebooks, and infographics. The most commonly used, however, are blog posts and long-form content. 
Using several forms of content is the best way to have a broader reach throughout the internet.
The goal is to get as many views and create as much interest from posts as possible. The more a brand connects with an individual, the better the chances they'll want to learn more or even click to visit a company's website.
The Effectiveness of a Strong Blog
Many businesses today don't realize the power of creating and maintaining a high-quality blog. A well-developed blog serves several purposes:
it provides the reader with value

it allows a brand to engage with individuals

it creates a solid foundation for an effective inbound marketing strategy.
The first thing to know about creating a blog is that it's a way to give your company multiple opportunities to tweak and enhance its inbound marketing strategy. Effective Blog Techniques: 
Use Certain Search techniques (such as SEO).

Post useful, valuable content the reader actually wants to read.

Provide several links to internal pages on their website where readers can click to learn more about products and services.

Link to other relevant blog posts that provide valuable information that supplement the continent they're currently reading.

Feature quality outbound links to reputable sites that reinforce or establish key facts cited within the content.

Post Interesting Content.
Long-Form Content Presence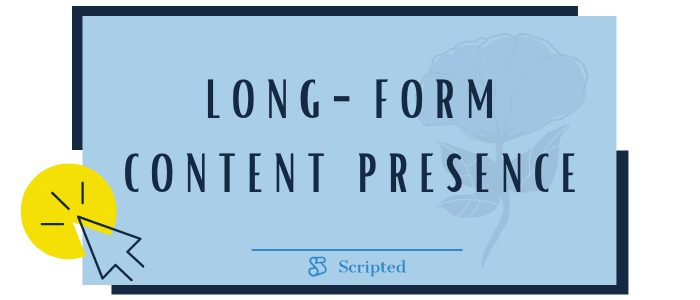 Long-form content is usually informational articles that explore a subject in-depth and provide valuable details about a topic. These articles are generally between 1500 and 2500 words.
Brands use long-form contact when they want to provide more details about a topic pertaining to their business or services they may offer. Various entities use long-form content to create awareness or educate readers.
This information may not be intended to market directly, but it would include a link or two that takes the reader to the company's website. It also includes other links to credible sources to verify facts and statistics included within the content.
Long-form content is another excellent inbound marketing tool that helps create value for the reader and increases your brand's reputation.
How Content Quality Affects Your Inbound Marketing Strategy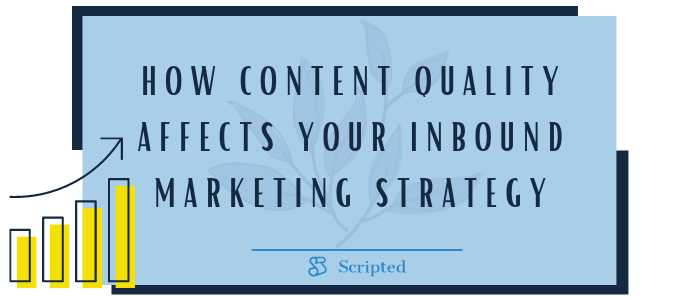 When creating an effective inbound marketing strategy, content quality is everything. Readers want to discover information that answers questions or provides them with education about a topic.
A refined content strategy produces measurable results allowing businesses to grow their brand and increase public interest. The content needs to speak to the reader, and it needs to use subtle strategies to help it rank better and drive traffic back to a website.
The best course of action when trying to create a strong inbound marketing strategy is to team up with professional writers who know all the ins and outs of effective inbound marketing and possess the ability to create compelling content that gets results.
Get started improving your inbound marketing strategy by posting high-quality content created by industry experts with the skills and experience to help grow your business. To learn more about getting started please, visit the Scripted content writer's page and see how effective using the services can be.