7 eBook Best Practices to Follow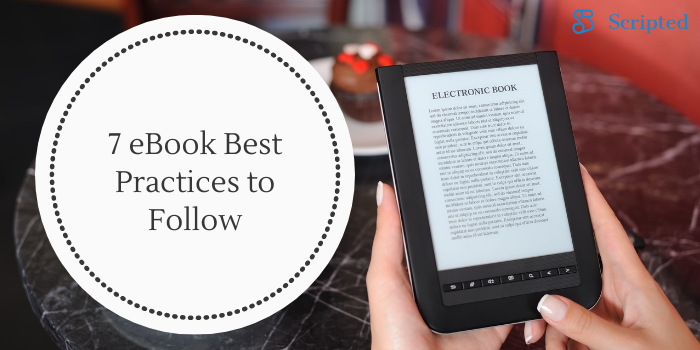 Ebooks are detailed digital write-ups that provide a fuss-free reading experience. Ebooks have become increasingly popular with recent digital advancements, as more individuals opt for easily accessible alternatives to traditional books and magazines. Additionally, ebooks are generally more affordable than printed alternatives (with the elimination of material, printing, and shipment fees). 
The fully digital structure of ebooks falls in line with recent sustainable customer and organizational goals. Readers can conveniently add or remove an ebook from their personalized online library, saving storage space and optimizing the categorization process. 
While an ebook might seem like simply a digital copy of a printed publication, the truth is more complex, and creating one requires careful planning to achieve the desired results.
In the modern digital age, where readers prefer viewing information from the digital screen of their mobile devices, ebooks have become a popular marketing strategy for businesses. These may come in the form of concise and informative manuals distributed as lead magnets. From eye-catching aesthetics to powerful CTAs - an ebook is essentially a collection of optimized sequential blogs that require a methodical approach. 
Offer Value
 
If we refer to ebooks packaged as part of the marketing strategy, there's a need to consider their underlying value. Content creators need to ask themselves, "what can readers gain with the ebook?" Many educators have considered ebooks as a method of simplifying and enhancing the overall learning experience. 
Thorough market research will provide content creators with a better gauge of hot topics and the latest trends among their target audience. For example, a medical ebook might recommend safer mask-wearing and sanitization techniques in response to rising healthcare concerns.
Content creators should consider adding a summarized goal/purpose at the beginning of the ebook to put things into perspective from the get-go. A poorly outlined ebook goal or objective might lose the interest of your reader, even if it contains the most premium content.
It's All in the Title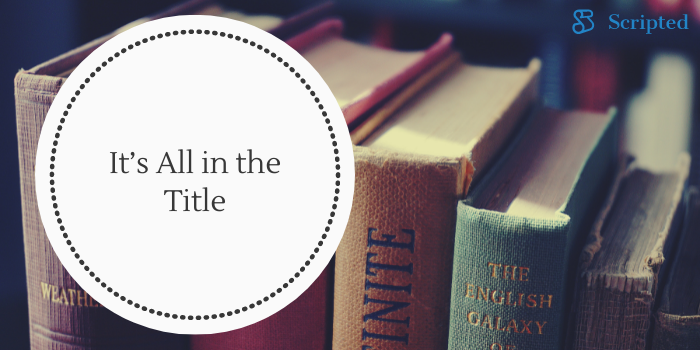 Although there's a common adage that you should never judge a book by its cover, an ebook title could win or lose a reader's interest. If possible, try sticking to a concise, clear, and attention-grabbing title that summarizes the content of your ebook. 
Avoid ambiguous titles if possible to avoid confusion - even if a bit of wordplay seems tempting. For example, while "Sweetening Your Apples" might sound catchy, "A Modern Guide to Customizing Apple iPhones" might be more practical and effective in delivering your message. 
Optimize the Content (Page)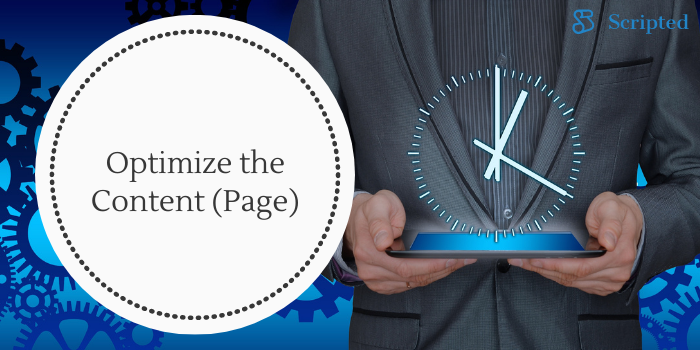 An optimized content page enables readers to navigate an ebook with minimal fuss and confusion. Quality user experience has become a primary focus for all types of digital content - which should include ebook browsing. 
Content creators should consider dividing their ebooks into snackable and clear chapters. For example, if you prepare a primer on cloud migration, you might have a chapter on multi-cloud systems and cybersecurity risks. Hire writers with the experience to unpack complex terminologies and knowledge into accessible information.
Authors may further divide their ebook chapters into subchapters for complex or information-intensive subjects. For instance, a chapter on cybersecurity risks may include subcategories on ransomware and phishing. The goal is to structure your ebook so that readers can zoom down to specific information without delay. 
Apply Visuals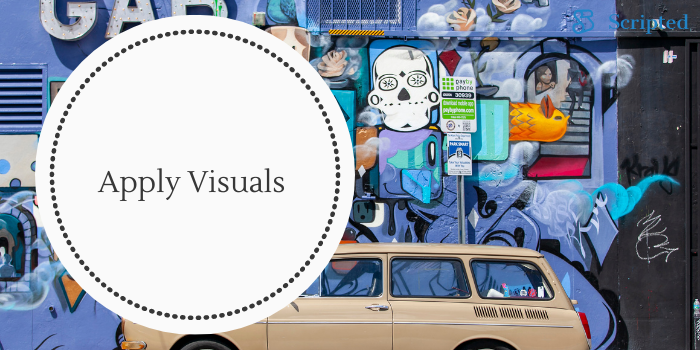 There's an ongoing demand for visual content in the modern digital society. Photographs, digital artwork, vector drawings, graphs, charts, and infographics all play a significant part in enhancing your written content. 
Try to add images in between walls of text to break the monotony in your ebook. By doing so, you'll be more likely to keep readers interested from start to finish (where you position your precious CTAs). With the rise of mobile readers, there's a good chance that audiences are viewing the ebook from a smartphone or tablet. Therefore, it is necessary to apply a mobile-first approach to your ebook layout, optimizing visual elements so they appear flawlessly across all browsing devices.
Research Well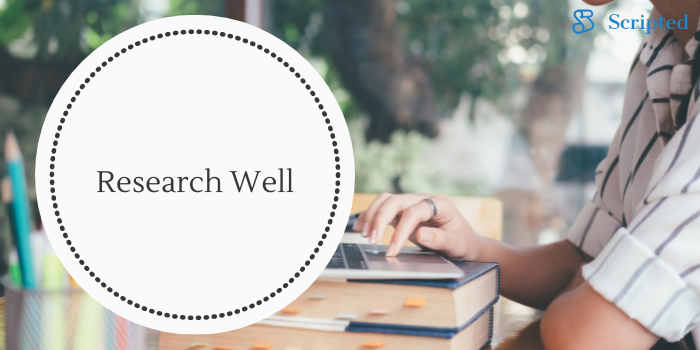 An information-rich ebook should be well-researched to provide accurate details. The last thing you want is for astute readers to call you out on an outdated or inaccurate fact (and spread the word across the forums), which will compromise your reliability as a content creator. 
Similarly, you should ensure that every bit of researched information comes from a trusted online source, preferably from an industry expert. Add a detailed glossary and reference list at the end of your ebook for readers to track and authenticate each source.
Unlike blog posts where you can conveniently edit and update information, an ebook is essentially a static document. While it is possible to release revised editions as with printed publications, it's a tedious process that requires readers to re-download your ebook. Therefore, it's crucial to do a last-minute fact-check with every source before uploading your digital title. It's best to hire writers who can round up the most engaging and accurate facts to fill your chapters with meaningful content.
Don't Forget Your CTA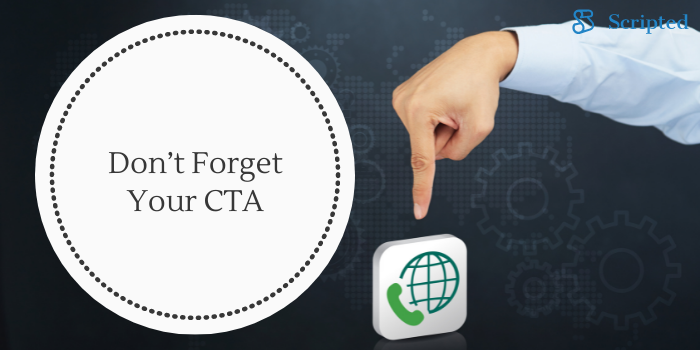 CTAs will significantly improve the content of your ebook. They answer the proverbial question posed by your customers and target audience - "What's next?" It's essential to hire writers who can guide your readers to actionable points.
You may choose to leave bite-sized CTAs at the end of each chapter or a detailed recommendation at the end of your book. Or include both CTA types for the most enriching reader experience. 
A CTA doesn't have to be a sophisticated five-year plan (although that works). Suggested ebooks for further reading, workshop sign-ups, and opting for a demo are all practical CTAs to consider. Perhaps more importantly, a CTA isn't the opportunity to sell - but rather to provide real value that drives reader trust and engagement. 
Hire Writers with Expertise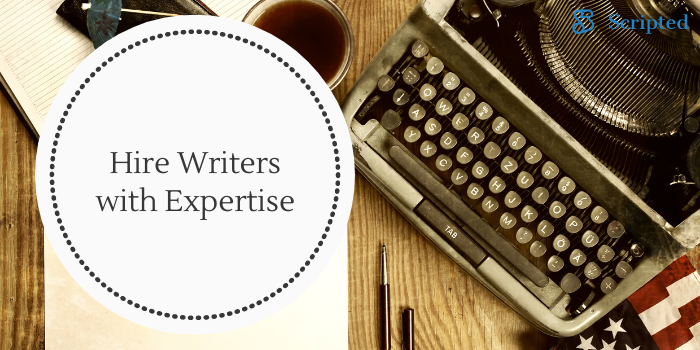 The best ebook ideas cannot come to fruition without the contributions of skillful and reliable writers. Some brands and organizations may lack the budget to hire a full-time writer, and that's where they can significantly benefit from a leading writer's marketplace like Scripted.
Scripted follows a thorough vetting and selection process that narrows down to the finest writers from all niches. With Scripted, you can skip the guesswork and tedious writer hiring process to create your ultimate ebook with minimal delay. 
Visit Scripted's database of quality content writers to hire writers who will bring your ebook vision to fruition exactly as planned.