Social Media Strategy for Your SaaS Site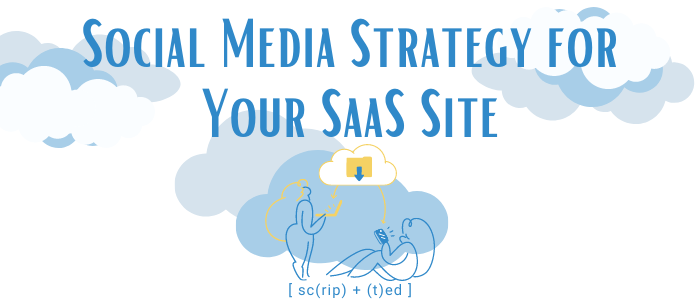 Social media is a powerful platform for modern marketers. It's also the place where your target audience spends an increasing amount of time. If you're not taking advantage of social media, you may be missing out on one of the most effective traffic-driving platforms available to businesses today.
This blog post will help give you some ideas about using social media to grow your SaaS site and increase revenue.
Determine which social media platform is perfect for your SaaS business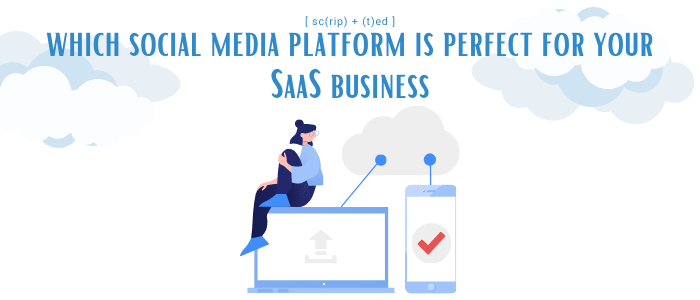 Not all social media platforms are equally effective for every business. You need to choose the platform that best meets the needs of your target audience and fits with your overall content marketing strategy. Here's a look at some of the most popular social media sites on which you can share content about your SaaS business, along with some tips about how to use them effectively.
Facebook is a social media platform with more than 2.7 billion users worldwide, which means it should be an essential part of your business's content marketing strategy. People use Facebook to connect and share links about their favorite websites (including SaaS businesses), so posting content on this site can help you spread awareness of your product or service.
Top tips for posting on Facebook:
Post content that your fans will want to share with their friends.

Use images and videos. These types of posts generally perform better than posts with only text.
Twitter has a much smaller user base when compared to sites like Facebook or Reddit, but many people view it as a place where they can engage in meaningful conversations with other industry experts. If influencers have expressed interest in what your company does, tweeting at these individuals could lead to valuable back-and-forth discussions that generate new customers for you down the road.
Tweets to send as a SaaS Company:
Ask questions designed for engagement rather than focusing on selling something directly.

Status updates with important industry news or events related to your business.

Company announcements about new products or services you're launching.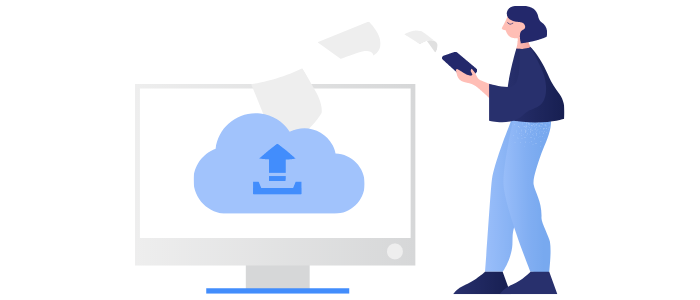 Many people don't realize that Reddit is a valuable social media platform, but it's one of the most popular sites on which you can share links to your content. The key to using Reddit as part of your content marketing strategy is to ensure that this site aligns well with what your business offers and then share relevant posts from time to time.
Top tips for posting on Reddit:
Find subreddits that are relevant to your business and share links when it makes sense.

Become an active member in the communities you join. This will help build trust with people who subscribe to these subreddits.

Create a separate account for posting on Reddit rather than using social media profiles associated with your brand.
Video is a great way to engage with your target audience and share information about how your SaaS company benefits them. If you have created video content that provides value for potential customers, uploading it to YouTube can help increase traffic to your site as people search for videos on specific topics of interest.
Types of videos to post on YouTube for your SaaS company:
Company overviews that show people who you are and what problems your product or service can solve.

Demo videos of how to use certain features on your SaaS site, this type of content is helpful for current customers and new prospects.

Animated infographics about trends in the industry may help drive traffic back to your website.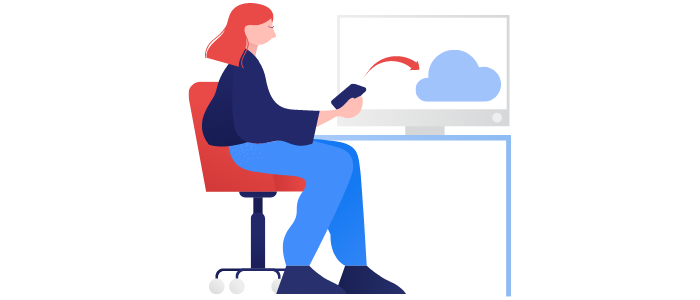 Instagram has become one of the most popular social media platforms among millennials, which means more young adults are visiting this site regularly than any other type of social network. Posting images related to what you do from time to time will likely connect well with younger individuals who use this app frequently.
Top tips for posting on Instagram:
Post photos that aren't directly related to your business. This will help you increase exposure beyond just what industry experts see.

Share images of events or meetings that show people who work at your company and give them a better sense of your culture.

Use hashtags when sharing posts, so they are more likely to be seen by users who don't follow you yet but are interested in similar topics.

Take advantage of Instagram stories as another way to share behind-the-scenes information with followers.
LinkedIn is a great social media platform for sharing content that's relevant to your industry. It's especially good if you want to share articles or other types of posts with people in your network who are business leaders, managers, and employees at large companies.
Top tips for posting on LinkedIn:
Post content regularly, but don't go overboard with how often you share updates.

Share posts relevant to your business and industry so more people will see them in their news feeds.

Create groups that allow members of the LinkedIn community to join together around specific topics or issues they want to discuss further.

Connect with the people in charge of onboarding new software or apps for their companies.
Develop a content calendar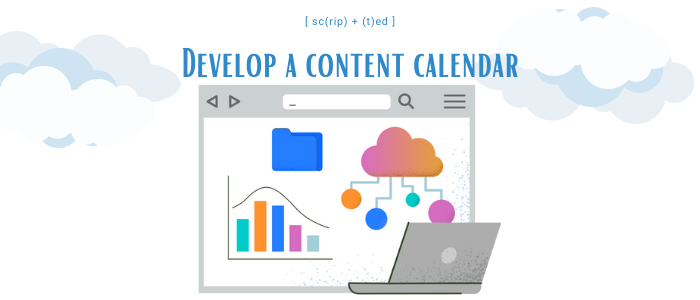 Having a clear idea of the type of content you want to publish is one thing. But being able to manage it at scale so that your posts are all well-timed and on-brand is an entirely different challenge.
Every day should have a different theme, with each channel posting multiple times during any given week. This ensures both quality and quantity for each service and ensures no audience ever sees too much overlap between channels.
Engage with your customers (in real life). Social media should be about more than just promotional messages or announcements from your company. It should also give users a better understanding of who you are, what your business is about and provide a level of relatability to your followers.
Create content that will resonate with your audience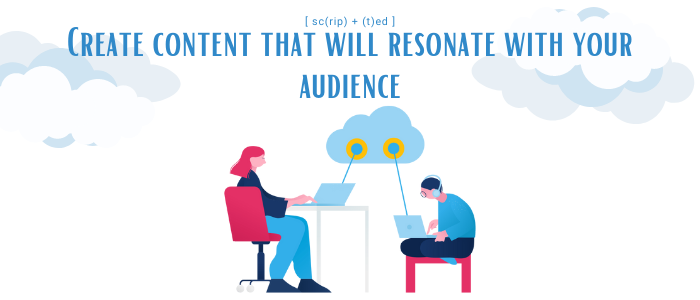 A great social media strategy is all about knowing who you're talking to and what they want. Some channels are better for straight-up promotion (Instagram paid posts), while others more frequently focus on building communities around particular topics (Facebook & Linkedin Groups).
Regardless of the service—and regardless of your goals with it!—it's always best to put yourself in your target audience's shoes. Ask yourself: What would interest them? How might I surprise them? And how can I make their lives better?
Only then will you be able to create content that stands out from the noise, pushing through, so people pay attention when it comes across their feed.
Create a blog for your SaaS product
Blogging for your SaaS company is a great way to ensure that those interested in learning more about what you have to offer can do so from one central hub. In addition, it's an opportunity to provide potential customers with additional information beyond the business model and pricing plan.
Blogging is also one of the best ways to increase SEO results which directly increases website traffic. All of these benefits help raise awareness of your brand among people who may not yet be familiar with what you're all about.
Some of the top benefits of building a blog include:
Increasing Google ranking through search engine optimization (SEO).

Increasing website traffic.

Providing a place for helpful, informative content to live.

Building trust and authority among customers and prospects.
Blog ideas for your SaaS site: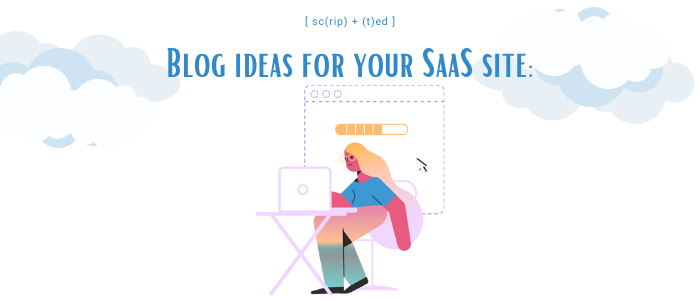 The SaaS industry has many topics to write about. Some examples are:
How-to posts related to your product features.

Comparison: How your product is different from competitors.

Company culture and the CEO's vision for where they see their company going in the next few years.

Industry news that would be relevant to your customers or prospects.

Linking out to other blogs as a way of adding value

Interviews with industry experts who can offer advice related to what you do as a SaaS company.

Posts about personal experiences that have influenced how you came up with ideas for new features or changes that are being made to existing ones.

Articles that are written by users on why they love using your product above all others similar products on the market right now
Use paid advertising channels, such as Facebook ads to target specific audiences.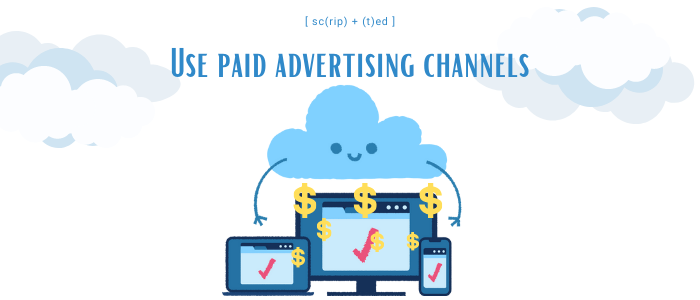 Paid advertising is an incredible way to grow your SaaS business. And if you've already built up a solid following on social media, using paid ads boosts things even higher: it's just a matter of putting money behind the content that people have already liked and shared to reach more of your target audience.
This doesn't mean simply throwing some cash at Facebook with no plan in mind—on the contrary. It means creating specific ad campaigns for each channel, all based on clearly defined goals such as lead generation or product trial sign-ups. You can also use this method to increase website traffic from organic search results by paying for ads targeted towards keywords related directly to what your SaaS does.
Run an email marketing campaign with content that resonates with your customer base
Email marketing is another advertising channel you can use to increase traffic and boost sales.
When using email for your SaaS business, it's essential that the content in each campaign directly relates to how your product helps customers—and what problem(s) they're looking to solve. The more targeted these messages are towards an individual audience, the better chance of them reading through them all. And even if only a tiny percentage open any given message or click on links inside it, this still represents potential new leads for your company. Some great platforms for running email campaigns are Mailchimp and Active Campaign.
Tips for increasing the conversion rate on your emails:
Include a clear call to action that allows readers to take the next step easily

Use images and video to create more engaging content.

Write messages from your actual customers about how you helped them with their specific needs, rather than just including generic copy written by someone on your marketing team.

Make sure any forms included inside an email follow best practices for web design (they're easy to find, easy to complete accurately, and don't require users to provide unnecessary information). 
Use analytics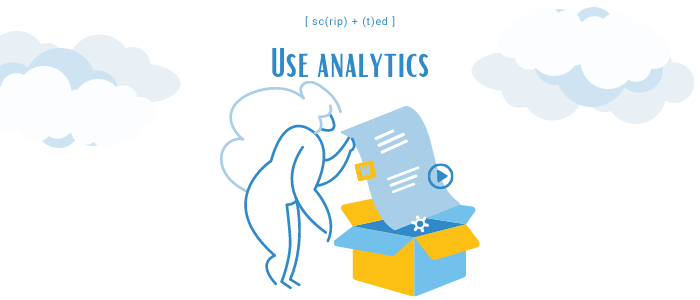 When running advertising campaigns, it's essential to track the success rate of each campaign so you know which content resonates with your audience and what needs work. Knowing this information will help you learn what content gets the best results, allowing you to repeat that process for future campaigns.
Some tools you can use to track data are:
Conclusion: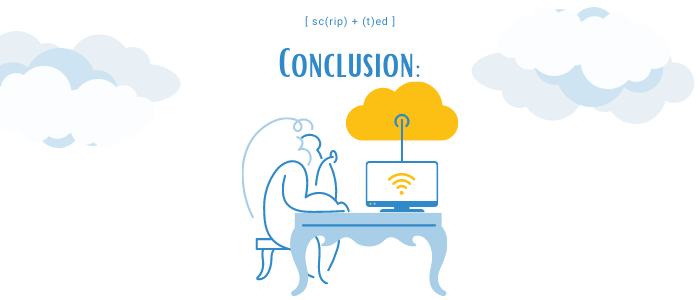 Increasing traffic to your SaaS site is all about closely analyzing what content resonates with different audiences and then using these learnings to determine the best way forward for future campaigns. Understanding how people are interacting with what you publish online will help you increase high-quality leads that can potentially turn into loyal customers down the line. We hope this post has given you some ideas about the different channels available to use and how best to implement them.
If you're creating blog content for your business to increase traffic, consider using Scripted. Our platform connects SaaS companies with some of the best writers in the industry, allowing your business to increase sales through professionally written content. Click here to learn more.