Social Media Strategy for Your Marketing & Advertising Site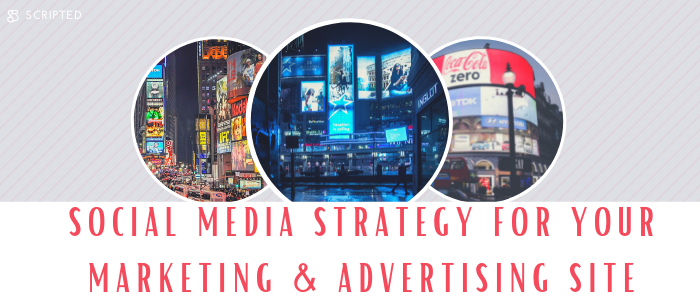 Social media has become one of the essential marketing and advertising tools in recent years. It is a powerful tool that can help you grow your business, create new customers, and even find success with search engine optimization. If you're not using social media for your company's marketing and advertising needs, then it's time to start! This blog post will provide some helpful tips on using social media as part of your overall content marketing strategy to the best results.
How to use social media to generate more traffic, engagement, and conversions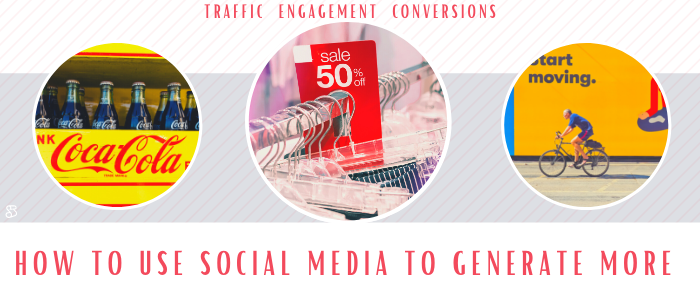 Now that you know why social media is essential, let's talk about using it for the best results. Social media can be used in a variety of ways, but we're going to focus on three specific components.
Generating traffic to your website
Social media can be an incredibly effective tool to increase traffic on your site. Some ways to do this include:
Use hashtags on Twitter and Facebook to make your posts more discoverable. As long as you're not using them excessively, they can help boost your visibility with social media users interested in the same topics that you post about most often.

Post new content frequently! If people don't know when to expect updates from you, they won't keep checking back for them either. Consistent posting will increase engagement and website conversions over time.

Make sure that all of your social media accounts link seamlessly to one another so that traffic flows easily across platforms without interruption or confusion along the way.
Improving customer engagement
Improving customer engagement for your marketing and advertising site is an essential part of any social media strategy. There are many different ways to do this, but they all start with listening - really understanding your customers and what keeps them coming back for more. Some great things you can do include:
Use analytics software like Google Analytics to learn how much time users spend on average browsing through the content on your website before converting or leaving. This data will show you exactly when it's time to post new material so that people often visit without getting too overwhelmed by everything at once!

Monitor which posts receive the most comments or shares among your audience members using Facebook "like" counters. These numbers will give you insight into what topics resonate most strongly with your customers and allow you to create future posts with those topics in mind.

Create a YouTube video interviewing a customer and finding out what they like about your marketing services and ad creatives.

Create an infographic on the benefits of marketing.

Write a blog post on how to get more customers for your business.

Run personalized thank-you ads to your previous customers after completing a marketing campaign.
Conversions from sales or sign-ups
When managing a social media campaign for any business, your conversions are the most vital metric to consider. No matter how many posts you create that generate views and shares, they're useless if no one hires you for your marketing/advertising services! Here are some things to keep in mind when it comes to converting visitors into paying customers using social media:
Include a social media icon on your marketing site.

Add a widget that displays the number of likes or followers you have.

Encourage visitors to share content from your site with their friends and family.

Offer an incentive for those who share content.

Create a contest where people can win prizes by liking, sharing, and commenting on your posts. 

Promote your company's Facebook page with ads and sponsored posts to increase visibility and engagement.
Who should be in charge of the social media accounts?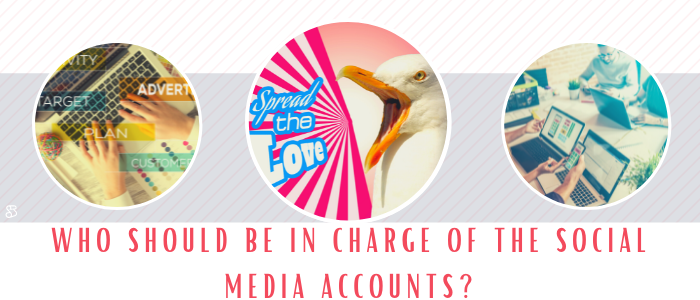 The most important thing to remember is that many of these strategies can't be executed by one person. It's up to you and your company as a whole about who should manage the accounts on an ongoing basis, but there are some ways around this!
Use Hootsuite or Buffer if you don't have time for social media management yourself every day/week/month because they allow multiple users to log into the same platform simultaneously. That means that any content posted through either app will immediately go live across all connected profiles — no need for manual updates.
If you feel like someone else would do a better job with your marketing/advertising social media accounts, then let them take care of it while providing guidance and support where needed! You can also hire a professional social media manager to handle the bulk of your accounts while you provide input when necessary.
Tools that can help with managing multiple accounts and monitoring performance
Social listening tools like Brand24 and Mention are handy tools for people who want to keep up with what's being said online about their company. These apps allow you to monitor things like brand mentions, hashtags, and keywords to track your search performance across all social media networks at once.
You can then use this data to plan future posts and messages that are more likely to resonate with your target audience.
Tips for using hashtags effectively and not looking like a spammer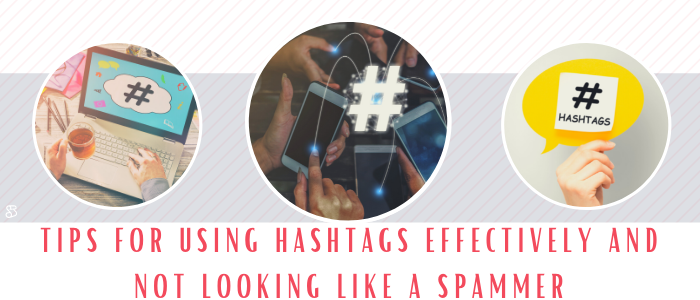 Use relevant, popular hashtags when possible. This will help spread the word about your posts and increase engagement with potential customers already searching for topics related to yours. Just make sure people are using them before including them in any of your material.
The top things to consider when using hashtags are:
Spammy hashtags like #marketingtips and #advertising may result in a temporary increase of followers, but they're not very useful for generating real engagement.

Hashtags with too few or no posts associated with them are pretty much useless as well — you can't expect people to follow something that doesn't exist.

Use popular tags that are relevant to your brand and industry (i.e., if you're a visual artist, use #painting or #artwork - NOT just generic terms like "photo").

Don't over-tag photos. One of the most common mistakes people make on social media is tagging every element in an image with its own individual tag. Not only does this look spammy, but it also clutters up your message and makes everything more complicated for potential customers to read or see.
The importance of responding promptly to comments made by followers
Ensure that you're responding to comments and mentions from your followers or people who have shared one of your posts as quickly as possible. Even if you can't respond right away, at least try to do so within a few days - anything else will make it look like you don't care about what other people are saying.
It's also great for building brand recognition if everyone knows they'll receive a response from the company itself. This will build relationships with your customers and help you stand out from the crowd.
Other ways that social media can help promote your business.
Social media contests and giveaways are a great way to encourage people to interact with your posts. You can do something as simple as giving away a free product or service in exchange for sharing the contest on Twitter, Facebook, etc., but you want to make sure that it's going to be worth someone else's time before doing this! If there aren't enough participants, nobody is likely to enter, so try getting creative when setting up these campaigns.
Post frequently if possible — at least once per day, especially during critical times within your industry/niche. The more often people see your company being mentioned online (especially from their friends) then, the better chance they'll have of remembering who you are later on down the road. This is when they'll start considering your business in the future when it comes time to hire marketing/advertising services.
Writing in-depth blog posts can also help you increase exposure and build up authority within your industry/niche since Google tends to favor these types of websites over more spammy-looking ones that only share short, generic content. Remember: quality always beats quantity!
Tips for creating marketing/advertising content that will go viral online (on all major platforms)
Be sure to research your topic extensively before writing anything to make sure that it's going to be unique and not just a rehash of something else.

Post text, pictures, or videos depending on what works best for your company and industry/niche. There are no hard rules here, but people generally gravitate towards images rather than words, so it's usually better to go with this if possible (especially when trying to get something trending).

Don't forget about the power of humor! It can work very well within specific industries, especially if users respond emotionally to whatever they see online. You might not do yourself any favors by getting too silly, though — at least in most cases - so try testing things out until you find something that resonates with your target demographic.
Creating a marketing/advertising blog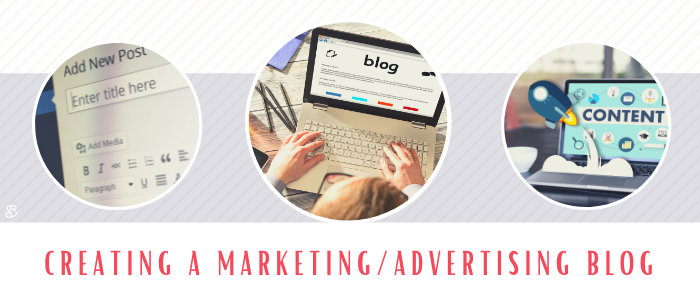 Creating a search engine optimized blog to share within your industry/niche can be beneficial for building up brand visibility and authority on the web. This is especially true if you're able to get other people in your niche sharing this content online, too, since it'll help show Google that there is a lot of interest surrounding whatever topic(s) you've chosen.
The top benefits of making SEO blogs are:
It's easy to create content (especially when using tools like Canva) 

You'll be able to build relationships with your potential customers by giving away free information in the form of blog posts, videos, etc., but only if you're providing quality material since this is one way people will judge whether or not they want to work with you.

You can increase your search engine rankings by having a blog on your website, which means more people will find you online.
Marketing/advertising blog content ideas
Some top marketing niche blog ideas are:
Reasons to hire a marketing/advertising company.

Budgeting tips for marketing and advertising.

Tips for working with freelancers in your niche (and choosing someone that you can trust).

How to write the perfect press release (for yourself or as a freelance writer).

Marketing: how many people do it? Survey results from industry professionals etc.

The most effective ways of promoting new content on social media platforms like Twitter, Facebook, etc., including hashtags, clickable links within posts, and more.

Top tools every business should use for marketing.

Marketing campaign case studies.
Conclusion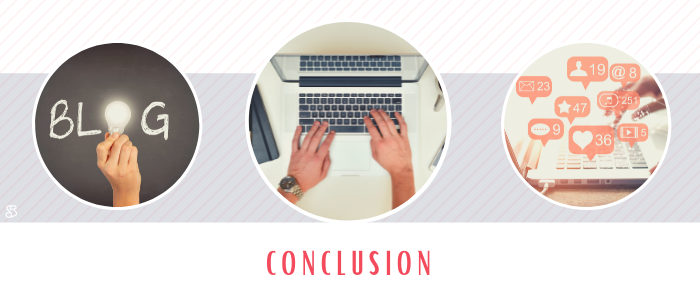 If you have a marketing and advertising business, it's essential to know the ins and outs of social media to gain leads. If you're just starting, make sure you're also focusing on other platforms like blogging, press releases, and print media to help build your brand image. As you develop your marketing empire, you may find the need to create more content than you can handle on your own — especially if you're trying to be a jack of all trades. This is when you should consider hiring someone else in the form of freelancers, which will help create more leads for your business. If you're looking for professional writers that can make marketing and advertising-related content, consider using Scripted. Our platform gives marketing and advertising agencies access to some of the best freelance writers online to grow your website traffic. Click here for more info.