Increasing Organic Traffic to Your Political Website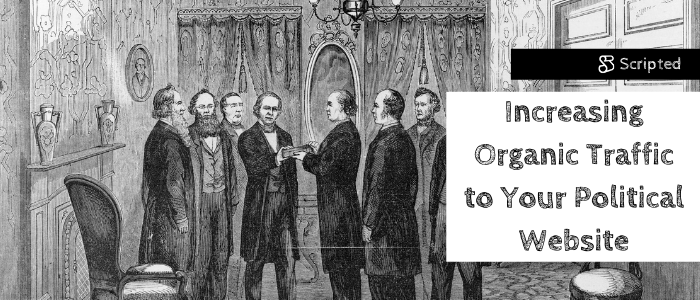 Few topics get more attention from the media and public than politics. Granted, sports and entertainment give political content a run for its money. Still, politics has such an important influence on daily life that most people find it interesting. Plenty of people even gets obsessed with politics, which helps explain the popularity of podcasts like Pod Save America and television stations like Fox News.
Considering how many companies already publish stellar articles, blog posts, and social media posts, how can you possibly improve your website ranking?
This is a competitive industry, so you will need to take a multi-pronged approach that helps you increase traffic and boost your website ranking. The following guide offers several steps that will lead you to improved SEO and increased organic traffic for your political website.
Know Your Audience and Where They Learn About Politics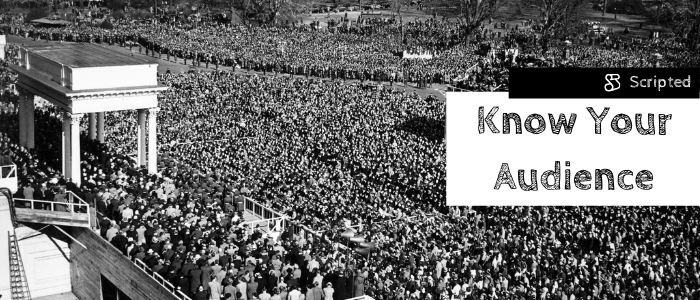 Luckily, Pew Research Center has already done a lot of demographics research to help you target your audience.
Reaching Your Audience Through Social Media
If you want to reach an audience between 18 and 49 years old, you should perfect your social media posts. For ages 18 to 29, 48 percent of Americans get their news from social media. About 40 percent of Americans between 30 and 49 use social media to get political news. The numbers fall sharply after that. Only 12 percent of Americans over 50 get their political information from social media.
When it comes to targeting people who lean left or right on the political spectrum, it's clear that you should use social media to reach your audience. About 40 percent of Republicans and people who lean Republican get news from social media. About 55 percent of Democrats and people who lean Democrat get their news from social media.
Reaching Readers Through Websites
Websites have to work harder for publishing content marketing that attracts readers from all demographics. Only 21 percent of Americans between 18 and 29 get their political news from websites and apps. The percentage jumps considerably (44 percent) for Americans between 30 and 49 years of age.
Notably, website content marketing has the potential to reach Americans between 50 and 64, 23percent of which get news from websites and apps. About 12 percent of people 65 and over-read political news websites and apps, so it makes sense to target them with blog content.
Considering this research, it's clear that a comprehensive campaign needs to include compelling social media posts and SEO content marketing that drives organic traffic.
Sprinkle the Right Keywords Throughout Your Content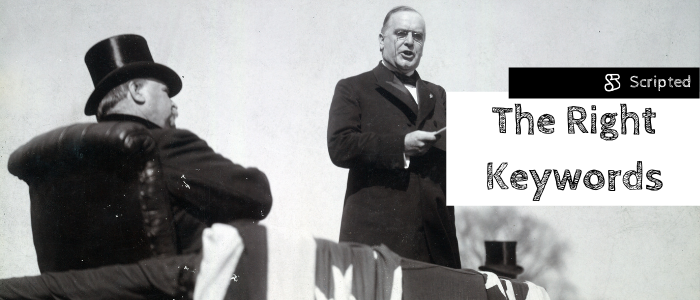 Keywords play a critical role in SEO. You should get the best results by identifying popular keywords and using them sparingly in your content marketing. A high density of one keyword looks suspicious to search engine crawlers, so you want to avoid keyword stuffing.
You have plenty of options when choosing keywords to boost your political website's SEO.
Free keyword research tools include:
Free keyword tools work well enough when you just want a list of phrases to incorporate into your content. When you want in-depth information about keyword competitiveness, how often people use the keyword in searches, and keyword difficulty, prepare to pay for it.
Smaller websites use free tools to capture the low-hanging fruit. For the best SEO strategy, you should invest in a paid tool that gives you more insight. Some top options include:
Connect With Your Audience on Social Media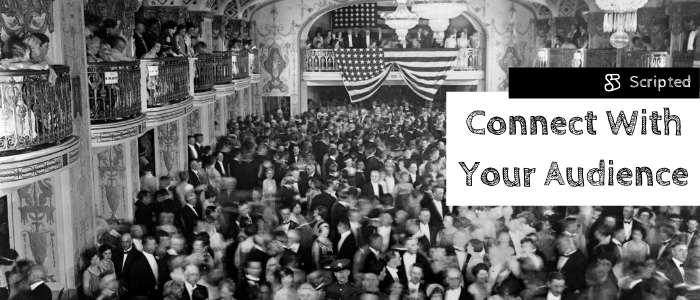 Clearly, social media is an integral part of driving organic traffic to websites. You probably know the basics of using social media to hype your blog or website. General tips include:
Post often.

Engage with people who respond.

Use images to get more attention.

Add links to your website's content.
Make Your Social Media and Blog Posts Match Trends
When it comes to political content, these take a backseat to follow the latest trend.
The political world is as wild as it gets. This morning, you read that the President issued an Executive Order. By lunchtime, you learn that half of Congress is freaking out about it. By the time you go to bed, politicians and the media have moved on to a completely different topic. It's frustrating because everything feels like the most important thing that has ever happened.
The major news corporations will always stay ahead of you on national and international issues. The best you can do is follow their lead and publish insightful articles quickly. Yes, that's an extremely challenging task to accomplish.
Get Friendly With Twitter
Start following some of the most influential journalists and news organizations on Twitter. You will get a flood of news that keeps you busy all day. (More realistically, you should choose a couple of stories and take a deep dive into them.)
The people and organizations you follow on Twitter will vary depending on your website's political slant. Regardless, some good, reliable places to start include:
You'll also want to follow the politicians that matter to your audience. Keep in mind that you don't have to focus on national politicians. Your state and local politicians also use social media to express their viewpoints. Search for their Twitter handles so you always know what they're posting.
Learn From the Most Popular Political Publications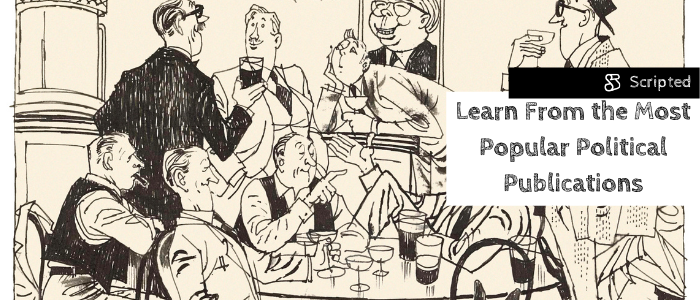 Earlier in 2021, we published a blog post about political websites that get the most organic traffic. We recommend that you read the full post here to get a deeper understanding of how these websites reach such a wide audience. A quick summary will give you some ideas of how you can learn from them.
Provides a mixture of media, including blog posts, videos, and interactive pieces.

Takes on hard-hitting topics that some news organizations would rather avoid.

Publishes content written by investigative journalists who spend a lot of time researching their topics.
Keeps readers interested with a mixture of light and serious news.

Doesn't evade controversy of any type.

Provides analysis so readers know how they should interpret events.
Refuses to take harsh sides, which makes it appealing to moderates on both sides of the aisle.

Doesn't use bombastic language, so it comes across as very fair.

Fact-checks everyone in politics to offer realistic points of view.
Embraces its liberal agenda to keep partisan readers satisfied.

Takes an interest in local politics instead of always focusing on the national stage.

Incorporates "clickbait-style" headlines to get more clicks. (The trick is a little cheap, but it works.)
Publishes pieces from conservative and liberal writers.

Bases opinions on hard data and analytics.

Publishes about five times per day to keep readers coming back often.
Don't forget to include some of your local newspapers, news organizations, and reporters. National and global politics matter, but people are intensely interested in what's happening where they live. Don't miss those opportunities for engagement.
Drive Organic Traffic With Content From Scripted Writers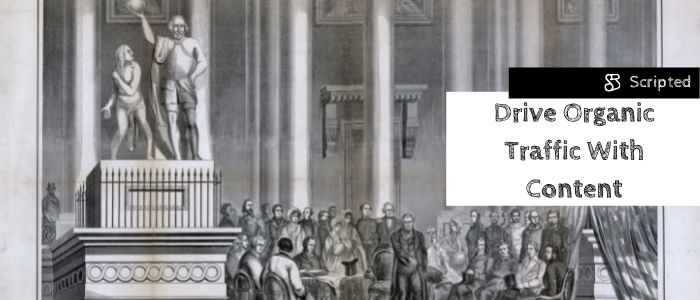 Driving organic traffic to your website depends on writers who understand your audience and SEO strategy.
Scripted works with a wide range of industries to develop content marketing, social media posts, white papers, and other types of content that can keep your readers returning frequently. Increasing organic traffic to your political website is particularly tricky because you face so much competition from other publishers.
Give your website an edge by working Scripted. With our team of professional writers on your side, you can see higher search engine rankings, stronger content, and more engagement with visitors.
Get started with a 30-day Scripted trial today!