Content Strategy for Your Health & Wellness Site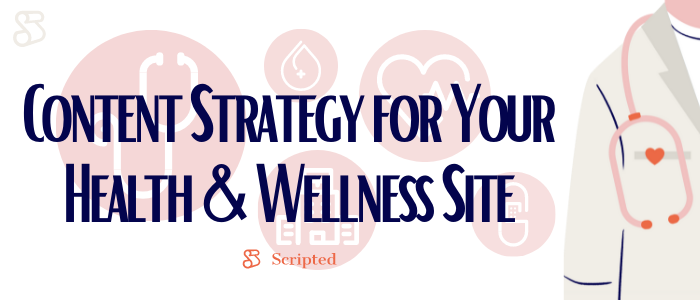 Social media is a great way to promote your work if you are in the health and wellness industry. It's also an excellent tool for connecting with potential customers, answering their questions about your products or services, and building relationships that may lead to sales. This blog post will help you create an effective content marketing strategy for using social media to grow your business.
What is a social media content strategy, and why do you need one?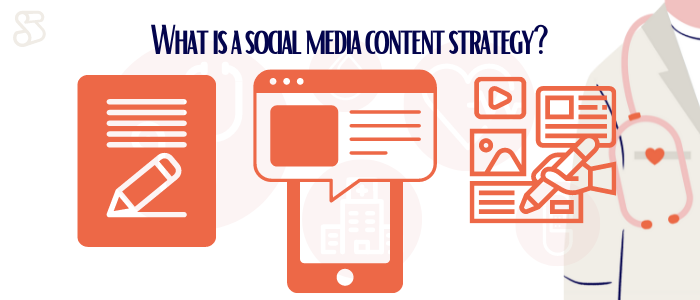 A social media content strategy is a plan for sharing information and providing valuable, relevant content to your customers on various social networks. It's important because it helps you stay focused and consistent with the posts that engage your target audience. You can use this guide as part of your overall marketing strategy to help determine which channels will work best for reaching potential clients and delivering helpful tips about products or services they may be interested in buying from you.
What are some key elements you should include?
To create an effective social media content marketing strategy, there are several things you'll need to keep in mind:
The unique value proposition offered by each channel

What type of content works well on different platforms

How frequently do people typically access those sites

Your target audience and who they're most likely to engage with

Your business goals and how social media can fit into your overall strategy
Social media platforms for boosting traffic to your health and wellness site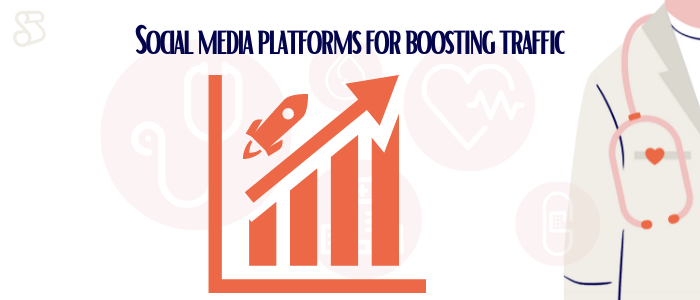 Several platforms work well for businesses in the health and wellness industry when it comes to social media.
The unique value proposition offered by each channel:
Facebook is an excellent tool for connecting with potential customers, answering their questions about your products or services, building relationships that may lead to sales, growing your audience base, and generating leads. You can also use Facebook Ads to promote posts more effectively.
Tips for creating health & wellness content on Facebook:
Facebook Live is a great way to give people an inside look at your everyday life. This feature allows you to stream live videos from your computer or phone. You can use Facebook Live for things like product demonstrations, Q&A sessions with clients, and fun behind-the-scenes looks at the office. 
You can also schedule posts in advance so that they go out when you're not online. Just keep in mind that if you are planning on sharing content more than once, it's best practice to save it as a draft instead of publishing multiple copies of the same post throughout the day, week or month. It will help avoid any confusion about which version of a post someone may have seen previously (and most social media platforms provide a way to view older posts, so they can easily click back if needed).
Twitter is an excellent tool for promoting your health and wellness business. You can use it to:
Share content from blog articles or other sources that you've found interesting 

Promote new products or services with short descriptions and links

Engage in conversations with potential customers

Answer questions about your industry, products, or services 

Generate leads

Grow an audience base by connecting with people who may value following you based on the content of your posts. 
3 Tips for creating effective tweets:
Retweet other people's tweets. This is a great way to show your support for fellow health and wellness professionals, build relationships with them, and gain new followers.

Include links from reputable sites and blogs within posts describing products or services.

Use hashtags to help your tweets reach a larger audience.
Pinterest works best if you offer beautiful images, such as healthy meals or workout routines. You can also use Pinterest to tell stories or share how-to guides that have a visual component.
3 Tips for creating top-performing pins are:
Use captivating images. Pinterest is the social media platform where beautiful photos shine. Make sure any pin you're sharing has a nice photo attached to it, and be sure not to post anything with copyright restrictions (otherwise, Pinterest can remove it).

Include links back to your website or blog post so visitors can access the content that interests them.

When writing copy for your pins, keep them under 100 characters so users don't have to click "more" to read the full post.
Last but not least is Instagram. This platform works best if you offer beautiful images that showcase healthy recipes, workouts, yoga and meditation poses, as well as fun behind-the-scenes looks at your life and business. 
3 Tips for creating viral Instagram posts:
Use relevant hashtags when sharing posts so potential followers can find your account.

Post at the best times for your audience (based on their time zone) to maximize exposure.

Don't forget about Instagram Stories. These disappear after 24 hours, so you're free to share whatever's on your mind without the pressure of creating an edited piece of visual content. If you post exceptional videos or images, they might get on the explore page for that day, leading more people directly to your profile. 
YouTube is great for sharing videos related to healthy living, including workout routines or dieting advice. You can also create short clips that introduce your brand and showcase the benefits of working with you.
3 Tips for creating top-performing YouTube videos are:
Include a link to your website or blog in the description, and make sure it's clickable.

Encourage people to subscribe if they like what they see.

Be consistent when you post videos. Consistency is vital for YouTube and all social media platforms. Pick a regular day of the week and a time that works best for you. Stick with your schedule so users know exactly when they can expect new content from you. 
Search engine optimization (SEO) works best if you write content that includes popular keywords related to your industry/products/services.
Keywords are essential because they determine what Google will show users searching for something specific, so using them in blog posts can be a great way to increase traffic. 
Writing effective headlines is an art form. It takes some trial and error, but there are helpful tips to make it easier. Keep these points in mind:
Be sure not to stuff too many words into the title, otherwise, Google may ignore it altogether. 

Try including numbers or short phrases with action verbs like "how-to" or "top ten reasons." These titles work well in Google search results because they tell people what to expect when clicking the title.

Don't be afraid of using numbers and bullet points - these can help your content stand out from other blog posts on similar topics. It's also a great way to organize information for users, so it's easy to skim through.

Monitor analytics. You must know which types of content perform best. This allows you to keep doing more of what works and cut back on strategies and tactics that aren't producing good results.

Track metrics like total page views per month to gain insight into whether readers are engaging with your content.
Ways you can use your site's blog in your content strategy.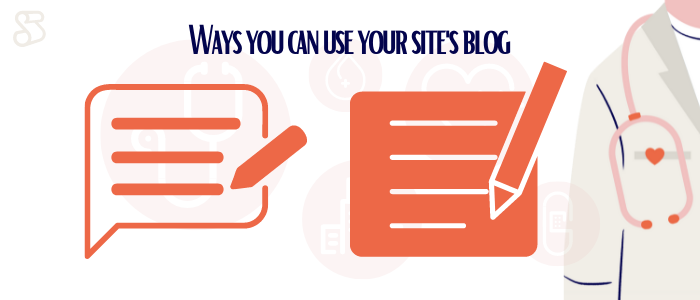 Since you're reading this blog post, it means that you probably already have a website. If not, now's the time to start. A site with professional blogging software is an excellent way for companies in the health and wellness industry to reach potential customers looking for advice about living healthier lives. Here are some examples of how your company can use its blog as part of a social media content strategy:
Send out newsletters to your list of subscribers with blog posts relevant to them.

Post articles that link back to your website.

Build relationships with customers by replying to comments they leave on blog posts.

Use relevant hashtags when you post new articles so people can find them more easily.
Blog ideas for health and wellness sites
There are limitless blog topics you can write about for your health and wellness site. However, some great ideas to get started include:
Advice about how people can become self-sufficient in their diets, such as learning new recipes and planning meals ahead of time

Healthy cooking tips and recipes

Fitness routines that people can do at home

How-to guides related to fitness or healthy eating

Inspiring quotes from successful athletes or celebrities who have achieved their goals.
How to measure the success of your social media campaign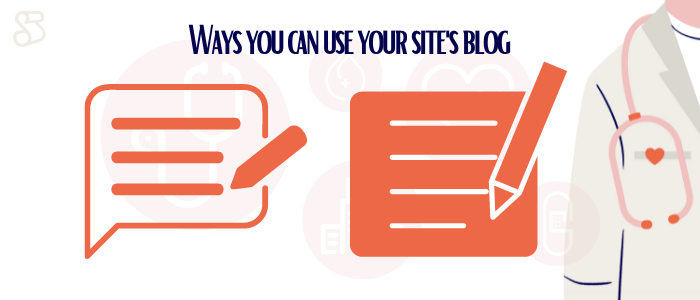 There are several metrics you can use to measure your social media campaign. Some of the most important ones include:
The number of new site visitors who come from social media referrals or organic searches

The number of people in your target audience who follow your company on each platform and how much they engage with its posts (likes, shares, comments)

How well specific posts performed compared to others related to similar topics. For example, if one post about healthy cooking tips did better than a post about fitness routines at home, consider making more content like the former.
Common mistakes people make when creating their own strategy 
There's a lot of competition in the health and wellness industry. If your company wants to stand out from others, avoid making these common mistakes: 
Posting too infrequently

Not having consistent branding across all platforms.

Posting too much about one topic, no matter how interesting it is for you. You want to share different types of content with your audience so they're engaged on every post.

Post links back to blog posts without engaging with customers who comment on them. People will feel like they don't exist if you don't acknowledge them when they engage with you on social media.
Tips to boost your traffic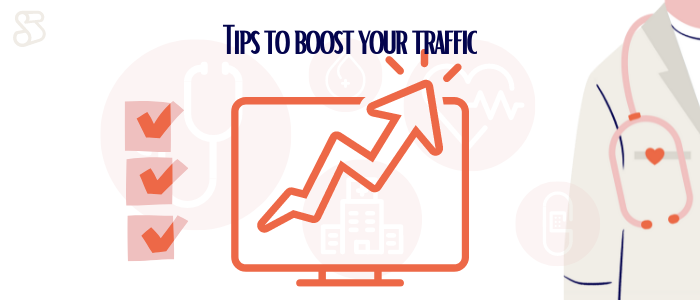 Collaborate with health and wellness influencers.
Influencer marketing is a great way to grow your blog and increase brand awareness. Collaborating with health and wellness influencers can help you reach new audiences and open doors for future collaborations.
Reward users for interacting with your posts.
This can include giving away free products or coupons through social media contests that require people to engage more deeply by following, liking, or commenting. This type of engagement also brings visibility from other influential accounts, so more people see each post. 
Keep users engaged after they've visited your website. 
If someone finds your company's blog while searching Google about topics such as healthy eating or fitness routines at home, it likely means that they are interested in learning more about these topics. Make sure your blog posts are easy to understand and provide links back to your website's home page so they can find out more.
Conclusion
When you're just starting to build your brand online, it can be challenging to develop a social media content strategy. However, the more organized and planned your approach is, the better your chance of success.
If you're busy building your business and looking for a way to improve your content marketing strategy, consider hiring a professional writer from Scripted. Our platform allows you to work with health and wellness content experts who will provide you with content that drives traffic to your website and earns you more profits. Click the link here to browse our writers.