5 Ways to Rock Original Product Descriptions on Cyber Monday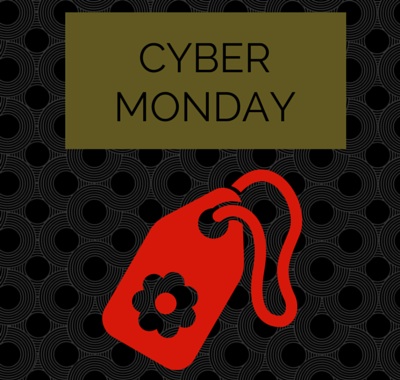 Compelling and original product descriptions will help boost your search ranking and entice new customers on Cyber Monday 2014.
Cyber Monday (the Monday after Thanksgiving) has become one of the biggest days of the year for online eCommerce companies. Due to the mix of seasonal timing and unbelievable deals, it can be quite a competitive day for Internet retailers. However, there are a few ways to rise above the noise on December 1 -- one specifically relevant to the written word: original product descriptions.
Since Google is now taking
punitive measures
against websites that copy and paste any kind of content, original product descriptions are key to giving your site a leg up in SEO. Not to mention, you don't want to put your readers and potential buyers to sleep. Below are some tips along with learnings from impressive, real-life examples on how to rock it with original product descriptions.
See also: Does Google Think Your Content is High or Low Quality?
Don't Copy the Manufacturer's Product Descriptions
One of the most significant mistakes that eCommerce sites make is publishing product descriptions from the manufacturer of the products they're selling. These descriptions, more likely than not, are already published on hundreds, possibly thousands of other websites. This is bad because copied content often raises red flags with Google, which might lead to a lower search ranking. It's all about striking the perfect balance between integrating keywords, keeping a
consistent brand voice
and highlighting features and benefits -- with as few words as possible.
Expert tip:
If you're not already encouraging your customers to leave reviews, you are missing out on valuable SEO. Customer reviews are valuable to search engines since each review is seen as original content. However, be wary of
fake reviews
.
See also: Rush to the Top: Why You Can't Stop Writing for Google
The Craft Behind the Balance and the Objective
There is a craft behind well-written product descriptions. Companies that are particularly good with original product descriptions tell a story that creates context for the shopper -- where they can see the impact it might have on their life.
These three sites do a great job of writing compelling, well-search indexed product descriptions:
Nasty Gal
. Once an eBay store run by a woman in her garage, it has become one of the most
successful ecommerce sites
today. One look at their truly original product descriptions gives insight as to why. For example, this pencil skirt is accompanied by a
short narrative
that has the capacity to truly reach the customer by showing them how it fits in their world:
"Hug those curves in this seriously babely pencil skirt! It has a geometric panel design, front slit, and contoured silhouette. It's the perfect skirt to wear with a cage bra, but pair it with a sleeveless button down, and you're ready for the office! Unlined, back zip closure."

Mile High Mountaineering. Though not as widely-known as some larger outdoor outfitter companies, this young company is taking the time to keep the odds of success in their favor. Their original product descriptions speak directly to their customer, demonstrating that they've addressed any concerns users' might have with their products.
Mile High Mountaineering
. Though not as widely-known as some larger outdoor outfitter companies, this young company is taking the time to keep the odds of success in their favor. Their original product descriptions
speak directly
to their customer, demonstrating that they've addressed any concerns users might have with their products.
"The Flatiron is proof that great things really do come in smaller packages. This pack's clean design and size work great for just about any activity but it's perfect for quick backpacking trips. We've found that plenty of you out there wanted a pack in this size range built with the comfort, adjustability and features of a larger pack but still clean enough to carry for everyday use...BAM-POW! We listened and gave you what you so desire
The J. Peterman Company
. This company has been notorious for their inventive product descriptions long before Google rankings were ever a concern. Every single product has its own story behind it. Where some might see a men's button up shirt, the folks at J. Peterman see the
perfect shirt
to throw on after a nine hour flight to meet potential financiers from France.
"What can be worn with a morning coat and top hat at Royal Ascot?
With boots and gloves competing in Payson's Spring Rodeo?
Stuffed carelessly into a backpack for a nine-hour flight, yet quickly put on over T-shirt during a cab ride to appear perfectly pressed as you get out in front of La Tourette restaurante (nestled in Forcalquier in Alpes de Haute) to greet your potential French financiers of your first independent feature (international financing is key to getting your domestic distribution deal done).
Be creative. Use your company's voice. Tell a great story through the product description, rank higher in the search engines and make sales.
Do you need awesome product descriptions? Feel free to reach out to us.
To Read More SEO Tips, See Below:
Facebook, Twitter & More: Which Social Platform Affects Your SEO?
How to Optimize Your Site for Voice Search
Three Differences Between SEO and SEM
Subscribe for the latest in Content Marketing & Freelance Writing!