What's a Content Writing Service? An Overview For Content Marketers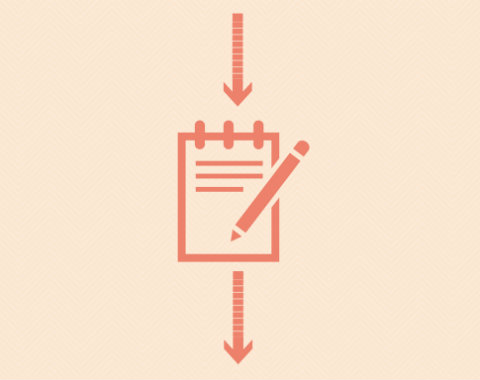 We've put together a basic breakdown of what content writing services are and how they can help marketers.
Content writing services
connect people with
content writers
who create original written content. They're platforms where people can buy written web content -- blog posts, website copy and social media posts -- the same way they'd buy headphones off Amazon. These services are becoming more important to marketers and their content marketing strategies, since 93 percent of marketers practice content marketing -- according to a
survey
-- and 44 percent of B2B marketers
polled
say they outsource their content writing. Below is a basic breakdown for beginners who are interested in using a content writing service, in addition to how they work and how they can boost your content marketing strategy.
See also: How to Outsource Content & Maintain Your Brand's Voice
How Does It Work?
A simple Google search of "content writing services" reveals
hundreds
of results. The enormous quantity of services makes it difficult to generalize how content writing services work. It's easy to think of them in two buckets though: there are the content writing services that match you directly with a writer, and then there are content writing services (like Scripted) that will deliver you content in a set number of days without having to work directly with the writer. While each service has different workflows, they typically follow a similar user experience. See below:
1. Create Your Account
Content writing services generally require you to create an account. You'll likely have to connect a credit card to your account or mak
e an initial deposit to fund your orders. Some allow you to order content individually through creating a self-service account. Those with larger content orders may want to use an account managed service by the content writing service's staff. This is also preferred if you're looking for help with content strategy and SEO, or otherwise need the help of a dedicated content coordinator.
2. Find a Writer/Order Your Content
If you have a clear idea of what content you want, next provide those guidelines to the writing service's pool of writers or a content writer individually that fits your necessary criteria. If you're struggling to think of good content ideas -- there's no shame, many do -- some services invite writers to pitch content ideas directly to you.
3. Writers Write, Editors Edit
After the content is ordered, a writer will typically take the job. An editor may take a look after the writer is done, if the service has an
editor layer.
See also: What Makes a Good Editor? Some Insights From Our Editor Test4. Review the Work
Once the writer is finished, it's usually your turn to review the work. You can accept the work as-is or you can request the writer to make changes. Most services allow a couple rounds of iterations before the final project is delivered.
How Much Does It Cost?
Many services also offer different tiers of pricing. Some (like Scripted) offer a flat rate for each piece of content -- i.e. blog post, white paper, product descriptions -- while others allow you to negotiate the price directly with the writer. In some cases, you might pay a higher rate to work with a writer designated as an industry expert. Weigh the pros and cons of paying more for an expert writer against the level of expertise you require.
See also: When to Use Scripted Specialists
Why Your Team May Need Help?
Sixty-one percent of consumers say that they feel better about companies that create customized content. However, only one-third of marketers say that they are creating and distributing enough content, according to
research
from the Aberdeen Group. If you're finding yourself in the same spot, it may be time to use a content writing service. However, they're not only helpful to those without an in-house writing team. They can help supplement content that the in-house team can't create.
How has a content writing service helped your marketing efforts? What have you liked and disliked about outsourcing content creation? Share your thoughts below.
To Read More About Content Writing Services, See Below:
Why Marketers Should Use Content Writing Services In 2015
Why SEO Experts Are Supporting Original Content Writing
5 Spooky Signs Your Content Team Needs Ghostwriters [SlideShare]