Top Beauty Influencer Blogs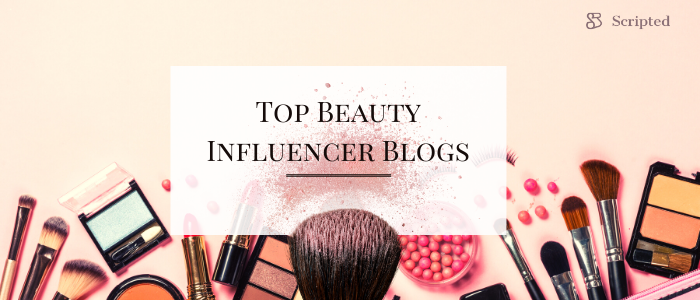 While all industries are competitive, none are quite so fierce as the beauty industry. With hundreds of brands and thousands of products available, consumers can feel completely overwhelmed when trying to find the right products for their needs, lifestyle, and budget. That's where beauty influencer blogs come in. Offering education, product reviews, tutorials, and a wealth of knowledge and information from beauty experts, consumers can easily spend hours reading blogs, watching videos, and looking at photos from their favorite beauty influencers. 
If you're thinking about starting a beauty blog of your own or if you want to become an influencer, don't think you're without competition—just like in the aisles of makeup and skincare shops, competition for eyeballs is fierce in the online beauty world. In this post, we've rounded up a few of the top beauty influencer blogs by traffic.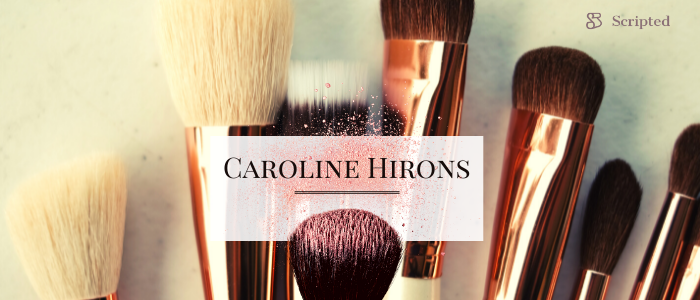 Any beauty guru knows that a perfect makeup look starts with an excellent skincare routine that keeps skin fresh, smooth, and clean. After all, putting makeup over a breakout or blemish can actually make it worse rather than hiding it.  Caroline Hirons is one of the influencers who pioneered this idea, primarily by using her successful blog platform to showcase products and routines that help people from all walks of life achieve their perfect skin based on their unique skin type, stage of life, and environment.  
Because of the success of her blog, Caroline Hirons has been able to move to an affiliate model, with the world's biggest skincare brands practically begging to have their products featured on her blog and Instagram feed, and in turn featured in her shop and skincare kits. These customizable routines lend themselves to "kits" of holy grail products from various brands, tailored to the unique needs of people around the world.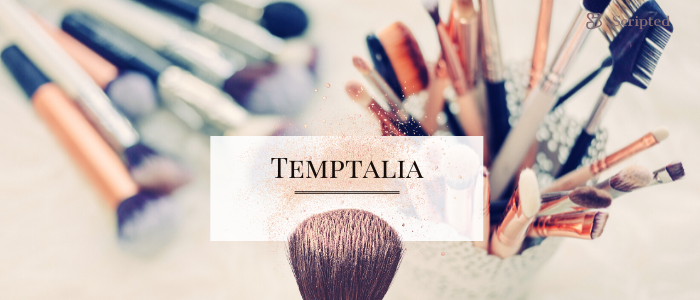 There are a few key areas of focus that beauty bloggers tend to cover: product reviews, tutorials for full-face looks, how-tos for key makeup skills, and skincare education. Temptalia has it all. While their content runs the gamut and features a large number of posts about a wide range of topics, their bread and butter are truly product reviews, which give grades to specific items, getting down to various shades of eyeshadows and lipsticks within the same range. 
In addition to blog content, they offer a large number of photo swatches and a foundation matrix to help aspiring beauty gurus find their perfect shade of skin products, including foundation and concealer, so they can have the perfect match across brands. This tool aligns perfectly with the volume of content around "dupes," which are drugstore products that are nearly identical to designer brands.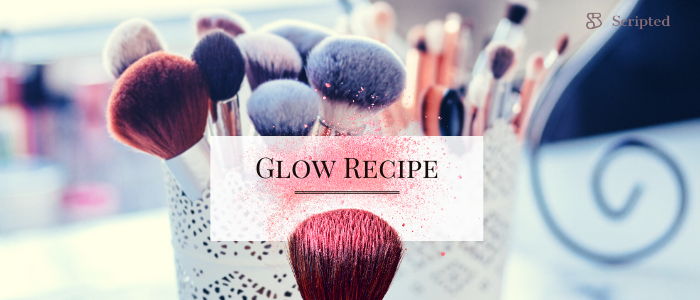 When it comes to skincare, few trends are hotter than Korean skincare products. Focused on cleansing, refining, and toning skin to the perfect dewy, glowy finish, these products have become the world standard for beauty lovers going for a more natural look. The GLOW Edit, the blog from skincare brand Glow Recipe, is a New York-based brand that brings ingredients, formulations, and traditions from Korean skincare to an American audience, helping them achieve that fresh-faced look they demand while remaining up to date with the latest trends.
In addition to specific tips for how to achieve perfect glowing skin in any condition, The GLOW Edit also uses its platform to highlight important mentoring programs, female empowerment initiatives, and spotlight other multicultural beauty brands. This is important not only because it's the right thing to do, but because younger consumers demand brands that use their platforms for good and are more likely to purchase products from brands that take a firm stance on social issues. This decision makes The GLOW Edit a destination for young female readers who are just as socially conscious as they are concerned about skincare.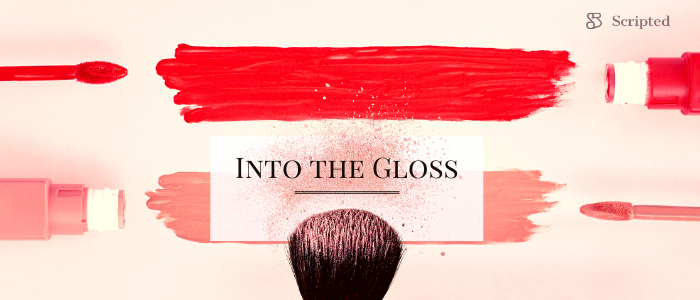 Glossier is one of the internet's favorite beauty brands, focused on dewy skin, full brows, and lightweight, easy-to-use products. It comes as no surprise that their blog, Into the Gloss, is one of the go-to beauty blogs for fashionistas and beauty gurus from around the world. Matched with their minimalist aesthetic, the site is absolutely no-frills and lets the content shine. By educating their consumers about the importance of a great skincare routine for reaching their beauty goals, Glossier is able to easily and subtly plug their products with the best profit margins to an audience that's invested in what those products can do for them. 
In addition to the educational content related to specific products, Into the Gloss also offers content related to working at Glossier, travel, literature, television and anything else that might help create an aspirational lifestyle for the ideal Glossier customer. While quite a bit of effort goes into looking effortlessly beautiful, the Glossier customer lives a lifestyle that's breezy, chic, and fun. Into the Gloss helps that ideal customer achieve that aspirational lifestyle.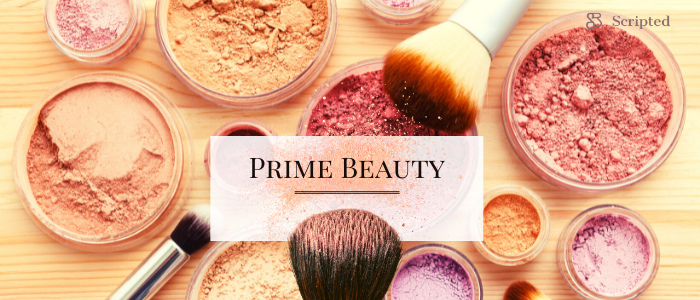 While most beauty blogs focus on a young, TikTok-ready customer, Prime Beauty finds its unique niche in catering to women over 40. It's no secret that as women age, their skin and beauty needs change due to hormonal changes, sun exposure, and the natural aging process. And in an industry that caters primarily to young people, it can be hard for this very large and highly valuable market segment to feel at home and find voices that they can identify with and trust to provide advice and recommendations. Because of their specific focus on the pain points and concerns of this specific demographic, Prime Beauty has found success. 
It's important to note that while catering to women over 40, this audience has far greater buying power than a younger segment and will shop not only for themselves but also for their teen and tween children. This makes it a great opportunity to develop partnerships with brands that have products for all ages so that this group will turn to you for advice on products not only for themselves but for their family and friends as well. Choosing to limit your audience to a specific niche can help you develop strong trust in your brand among a dedicated following rather than trying to be all things to all people. 
Finding Content for Your Beauty Influencer Blog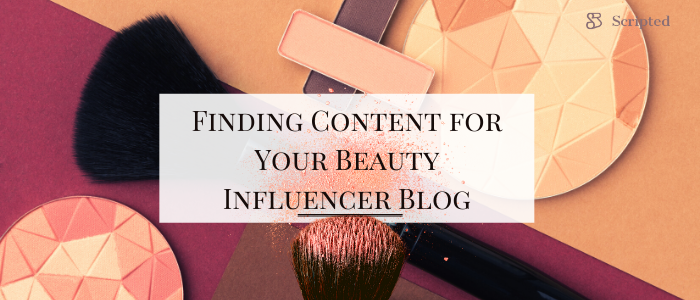 While many beauty influencer blogs and brands have one person's name on them, it is extremely rare that one person works on that content in isolation. Running a successful beauty blog requires industry expertise and knowledge about search engine optimization, content writing, content strategy, and user experience. Having a dedicated team of content writers that understand both the subject matter and these content strategy best practices is a highly valuable asset in starting your beauty industry blog and setting yourself on a path to become an influencer. 
Scripted writers are highly versatile and experienced in writing content of all types for brands that pride themselves on excellent content. Unlike other writing and freelancer platforms, Scripted vets and manages writers, ensuring that the content you receive is up to the highest standards for quality, SEO, and grammatical correctness. Ready to see what Scripted can do for your beauty blog? Sign up for a free trial here.