Top 10 Health Websites by Traffic

Health and wellness is a global industry worth a staggering $4.2 trillion. For that reason alone, it's no wonder why there are so many health websites on the internet. Due to the industry's competitiveness, many health website owners struggle to get the rankings and traffic they need to succeed. Being at the forefront of the content creation industry, we decided to do some digging.
In this guide, we'll share the results of our in-depth research, which reveals the top 10 health websites by organic traffic (and organic keywords) and the content that these and other top health websites publish to get the traffic and engagement they're after. Since Scripted offers an industry-leading content marketing platform that's known as Cruise Control, which is revered for its SEO performance, we've devoted our resources to answering these questions: 
Which health websites bring in the most traffic?

What type of content is getting the most organic traffic in Google?

What content would niche readers like to see more of?
At the end of this guide, we also draw some conclusions and make recommendations about the type of content health websites should publish to get more traffic and give readers what they're looking for, ultimately helping you round out your content strategy. So, let's begin.
What Is A Health Website?
The category of "health websites" is a broad one, ranging from the websites of official government branches to privately-owned resources, like Healthline and WebMD. Ultimately, all of these websites aim to share information with the public about emerging health issues, the side effects of potential illnesses, and so on.
WebMD has its own "Symptom Checker," where you can plug in symptoms to see what potential diseases they have. The tool is often ridiculed for pointing people in the direction of severe illnesses and conditions. However, it always has a disclaimer that advises you to reach out to your medical professional for guidance.
Of course, given the sheer number of health websites online and how competitive this niche is, there's no doubt that a lot of misinformation has unfortunately made it onto the web, with NewsGuard reporting: "Of the sites analyzed by NewsGuard, 11% provide misinformation about health; in other words, more than 1 in 10 news websites accessed by Americans includes bad information about health."
So, what are health websites to do? Combatting misinformation is crucial for upstanding websites in this niche, but pursuing effective SEO efforts to ensure organic traffic and high-rankings is also critical. To help you achieve all of these things, we'll explore the type of content that's getting the most traffic along with the content health website readers say they want more of.
The Purpose of a Health Website
When it comes to engagement, the content a health website publishes may not be the most "exciting" on the internet, but it serves an essential purpose for readers. People who visit health websites are typically seeking advice regarding what they should do about a symptom they're experiencing or preventative information for allergies, diseases, and other conditions. With all of that said, the importance of clarity and accuracy in a health website's information could never be overestimated.
Quick Glossary of Terms
Bounce Rate:

A website's "bounce rate" is the percent of people who arrive at the website (i.e., by clicking on it in search results), only to hit the "Back" button within a few seconds. Cluttered content and outdated designs are among the most common causes of a high bounce rate.

Direct Visitor:

A direct visitor is someone who types an address directly into their browser, rather than arriving at the website through a social link or search result. Having a high percentage of direct visitors can represent a trusting, loyal following that's consistently checking back for new content. News sites often have a high percentage of direct visitors since they're continually publishing stories and updates.

The Results: The Top Health Websites by Traffic
By utilizing the information provided by SimilarWeb.com, we were able to explore the top 10 health websites by traffic. In this section, we provide a quick list (from most traffic to least traffic), along with a more thorough breakdown of each website.
Quick List: Top 10 by Traffic
healthline.com

nih.gov

webmd.com

mayoclinic.org

cdc.gov

cvs.com

medicalnewstoday.com

walgreens.com

who.int

nhs.uk
Quick List: Top 10 by Traffic (Excluding Outliers)
Retailers like CVS and Walgreens may have blogs, but they are outliers as far as standard health websites go. So, excluding them from the list gives us this true top 10 breakdown:
healthline.com

nih.gov

webmd.com

mayoclinic.org

cdc.gov

medicalnewstoday.com

who.int

nhs.uk

medlineplus.gov

aarp.org
This is the list we'll explore more in-depth to understand better how health-related content and SEO strategies impact traffic.
#1 Healthline.com
With steady monthly traffic averaging about 250 million per month, Healthline.com is the world's number one health website. The average visit lasts around 3 minutes, with the average visitor going to 3-4 pages before leaving. Of course, Healthline has a substantial bounce rate, at about 38%.
The majority of this site's traffic (54%) comes from the USA, followed by 8% from the UK, 6.5% from Canada, and a small portion from Australia, India, and other countries. About 90% of Healthline's traffic originates from desktop searches. Interestingly, less than 0.01% of Healthline's traffic is paid, which makes them an excellent role model when looking at organic traffic trends in this niche.
When analyzing Healthline's content, they cover a number of categories ranging from Nutrition to Women's Wellness, with the majority being listicles (i.e., "The 11 Best Meal Delivery Services") and how-to articles. Most of their articles are very long, too, with lots of sub-headings and an average length of over 2,000 words.
#2 National Institute of Health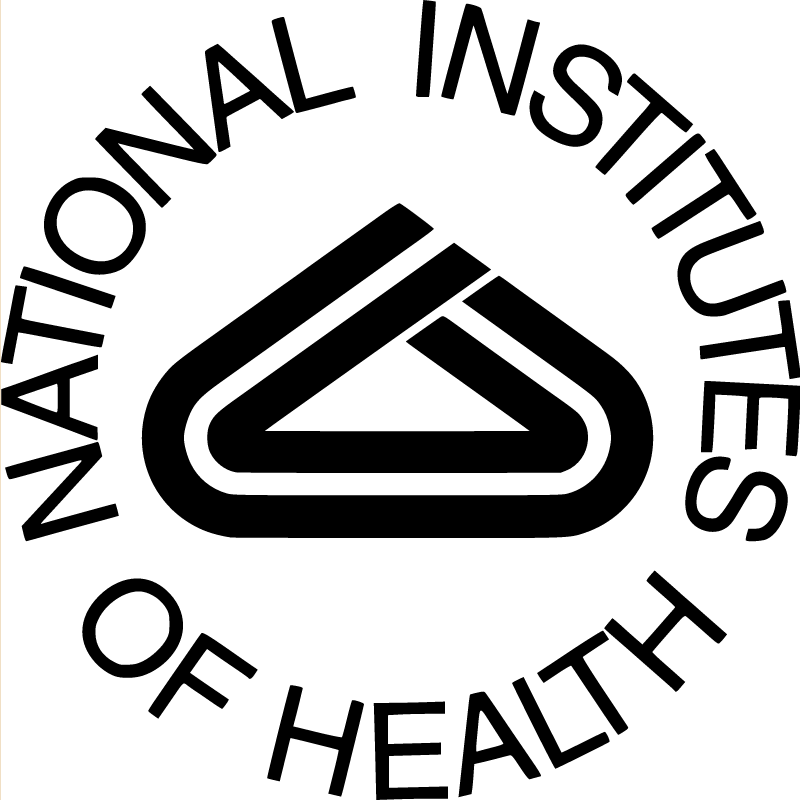 Around 206 million people visit the NIH website each month, making it the second-highest traffic grabber in the health niche globally. Plus, while the NIH may not have as many visitors as Healthline, the visits tend to be of higher quality. For instance, the average visitor sticks around for longer, at an average of 4:27 minutes, and they visit around 3-4 pages. However, the NIH has a much higher bounce rate at nearly 64%.
Being a brand of the United States government, you may expect the majority of visitors to come from the USA. However, only around 45% of its traffic originates from the United States. About 6% comes from the United Kingdom, another 5% from Australia, 5% from China, and 5% from Canada. Meanwhile, the NIH has a larger share of the world's mobile traffic, with around 71% of visitors originating from desktops searches and about 24% originating from direct visitors. Best of all, the NIH never pays for any of its traffic.
As the National Institute of Health's official website, it's clear that the majority of the NIH's content is factual and data-centric. While they offer all of their content to the public, many of their visitors are scientists, researchers, medical professionals, educators, and so on. The site's resources range from Suicide Prevention to Grant Funding, along with a number of the NIH's own clinical and research studies.
#3 WebMD.com

While third in the overall Health category, WebMD is first in the sub-category of Health Conditions and Concerns. They're also within the list of top 500 websites worldwide, supported by around 130 million visitors every month. However, with the general purpose of WebMD visitors being to explain or understand specific symptoms, the average visit is short at just 1:32 minutes. Meanwhile, visitors generally only visit 1-2 pages before leaving. WebMD also has the highest bounce rate yet on the list at 70%.
Around 70% of WebMD's traffic originates from the USA, followed by Canada and the UK, along with some other major countries. Much like Healthline, they see most of their traffic originates from desktop searches (about 86%) with around 12% originating from direct traffic. They pay for about 0.04% of their traffic, and around 1.2% of their traffic comes from social platforms.
WebMD's symptom checker certainly drives a major portion of its traffic. In fact, WebMD is often the source Google pulls when offering "quick answers" to searches (those being highlighted, extended results you may not even have to click on to read). However, WebMD also has a glossary of health symptoms along with a breakdown of common Drugs & Supplements. A news section, in addition to articles about living healthy, round out the WebMD website.
#4 MayoClinic.org

MayoClinic and WebMD seem to be in an on-going battle to claim the third spot. Recent data shows MayoClinic has around 122 million visitors monthly (about 8 million less than WebMD), pushing them into fourth despite operating the top-ranking hospital that offers more specialists than any other hospital in the country. Still, they have an average visit of just over 1 minute, with most readers visiting 1-2 pages before leaving. A high bounce rate of over 82% also harms their ranking.
This resource also sees a fairly even split when it comes to traffic sources. Around 56% originates from the USA (followed by the UK, Canada, and Mexico). About 88% of all visitors originate from desktop search, with over 9% of traffic coming from direct visitors. They pay for around 0.07% of their traffic.
MayoClinic is a respected resource in the health niche, so there's no wonder why a great deal of their traffic comes from direct visitors who rely on the website for news, articles, and other resources.
#5 Centers for Disease Control and Prevention


The official website for the Centers for Disease Control and Prevention (cdc.gov) sees over 100 million visitors every month. Still, most users only visit about 2 pages, with an average visit duration of just under 2 minutes. Meanwhile, the CDC has a bounce rate of almost 70%. Unsurprisingly, the CDC gets over 71% of its traffic from the USA, followed by less than 4% from Canada.
Roughly 70% of the CDC's traffic comes from organic searches, with nearly 18% of traffic coming from direct visitors. What's really interesting is that the CDC invests in paid advertising, although it only accounts for about 0.06% of the organization's traffic (approximately 60,000 visitors monthly). The CDC also gets a fair share of its traffic from social, with all social platforms accounting for about 6% of its traffic.
Many people turn to the CDC for news regarding disease-related travel restrictions, best practices, and emerging vaccines. They also offer updated statistics on new outbreaks of Listeria, E.Coli, and other infections. In addition, they offer advice for healthy living and emergency preparedness.
#6 MedicalNewsToday.com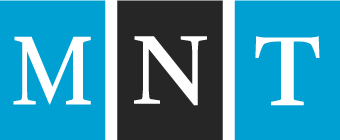 While its rank is gradually dropping, MedicalNewsToday remains in the sixth spot in the health category with around 70 million visitors every month. The average visitor stays on the site for around 1:36 minutes, visiting 3 pages in all. MedicalNewsToday also has the second-lowest bounce rate on the list so far, sitting around 58%.
Over half (54%) of this site's traffic originates from the USA, with around 8% coming from the UK. Canada, Australia, and India are the other top three traffic sources at 6.3%, 4.4%, and 4.2%, respectively. Similar to other resources in the niche, MedicalNewsToday gets around 90% of its traffic from desktop searches and another 8.5% from direct visitors. Just 0.35% comes from social platforms.
Laid out like a classic news website, the clean design lends itself to the lower bounce rate. The site is also continuously updated with headline after headline. Unsurprisingly, as a news website, it lacks "evergreen" content. The challenge of time-sensitive headlines certainly contributes to its changing rank over time.
#7 World Health Organization

With traffic up 12% in the middle of 2020 Q4, the World Health Organization's website recently jumped up a spot to claim the ranking of number seven on the list. They're currently seeing around 69 million visitors every month, with each averaging a stay of 1:46 minutes and 1-2 page visits. Still, like many sites in the niche, they suffer a high bounce rate of almost 74%.
Being an international website, the WHO has the smallest segment of USA traffic of any site on the list. In fact, less than 16% of the WHO's traffic comes from the USA. It's a fairly even split across countries, with 6.7% coming from Mexico, 4.8% from the UK, 3.9% from India, and so forth. The WHO also pays for a bigger portion of their traffic than other sites on the list, with about 84% of visitors representing organic traffic and 16% representing paid.
Of the organic traffic, about 72% originates from desktop searches while nearly 21% is made up of direct visitors. An additional 3% of the WHO's traffic comes from social platforms, showing just how seriously the WHO takes marketing initiatives.
#8 National Health Service (UK)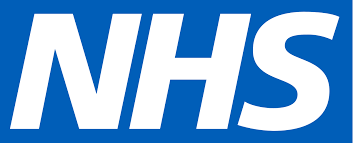 Nearly 60 million people frequent the National Health Service website every month. Of those visitors, the average visit duration is about 1:37 minutes, with users visiting 1-2 pages before leaving. Meanwhile, the NHS sees a bounce rate of over 72%. Being a UK organization, the majority of the NHS site's traffic originates from the UK (nearly 75%), followed by the United States (9.2%).
Around 85% of the NHS website's traffic originates from desktop searches. Another 9.6% comes from direct visitors. Like most organizations, they pay for very little traffic, with paid traffic only accounting for about 0.21% of visitors. However, social links play a role, representing nearly 2.5% of the site's traffic.
From health and medicine A-Z glossaries to resources for medical care, the NHS website has a variety of resources that can help people lead healthier lives. They also have a number of accompanying health apps, news articles, and other resources that help drive a large portion of direct visitors every month.
#9 MedlinePlus

Around 56 million visitors frequent the MedlinePlus website every month. The motto, "Trusted health information for you," is the main driver, although the less-than-modern design may account for the website's 83%. The average visit is just over 1 minute, with most users visiting fewer than 2 pages before leaving. Interestingly, the website only gets about 31% of its traffic from the USA, followed by Mexico (16.4%), Colombia (7.5%), and other countries.
It's been shown that the government pays for less than 0.01% of MedlinePlus' traffic, with nearly 88% of visitors originating from search results and a little under 9% being direct visitors. Social plays very little role in MedlinePlus' traffic, accounting for less than 0.2% of it.
#10 AARP

Over 32 million people visit the AARP website every month and, while it has the least traffic on this list, the AARP website represents some of the best trends. For instance, the average visit is an astonishing 7:33 minutes long, with most visitors averaging over 4 pages per session. Still, they see a significant bounce rate of over 52%.
As an organization built and marketed in the United States, AARP sees almost 95% of its traffic originating from the USA. The other 5% consists of multiple other countries, with the second biggest traffic origin being Canada at less than .8%. Given their loyal following and membership services, around 57% of AARP's traffic is a result of direct visitors. However, thanks to a wealth of resources, almost 30% of traffic originates from searches.
When it comes to marketing, AARP is definitely one of the top performers in this niche, with almost 5.5% of traffic originating from social platforms and display advertising account for about 2% of their overall traffic (roughly 64,000 visitors monthly).
What Content Leads to The Most Organic Traffic?
Now that we've taken a closer look at the top 10 health websites, along with important information about the traffic numbers, bounce rates, page visits, and sources of each, let's get into analyzing what exactly these sites publish and the pointers you should be taking to heart.
Timely, Relevant Content Can't Be Overlooked
Whether it's information about the latest fad diet, new vaccines, seasonal allergies, or other trends in the field of health and wellness, all top-performing health websites publish timely, relevant content visitors want to read.
Even if "timely" content will fade in popularity and stop bringing in traffic after a while, it plays a role in:
Helping you position your website as a niche authority.

Building up a segment of direct visitors who come to you for the latest updates.

Targeting the "buzz words" and trending keywords and topics, especially on social.
Evergreen Content Is Important for Sustainable Traffic
As best demonstrated by MedicalNewsToday, evergreen content should be seen as a cornerstone for any health website's content strategy. Be it articles about healthy living, weight loss, or glossaries and directories like many of these websites offer, evergreen content plays a key role in an effective SEO strategy.
With evergreen content you'll be able to:
Target keywords your prospective visitors are already searching for.

Optimize your content so you can climb the SERPs.

Help create a foundation of sustainable traffic.
Social Platforms Are Under-Utilized
From looking at the numbers, the final takeaway from this breakdown might seem obvious to you, but it's worth exploring further. This list shows that even the major players in the health niche under-utilize social media platforms, and that represents a major opportunity for your website.
By utilizing social media, you can:
Help inform and lead health-related discussions.

Fight the spread of misinformation across social channels.

Offer your site as a reliable source for trusted, factual content.
Building A Content Strategy for Your Health Website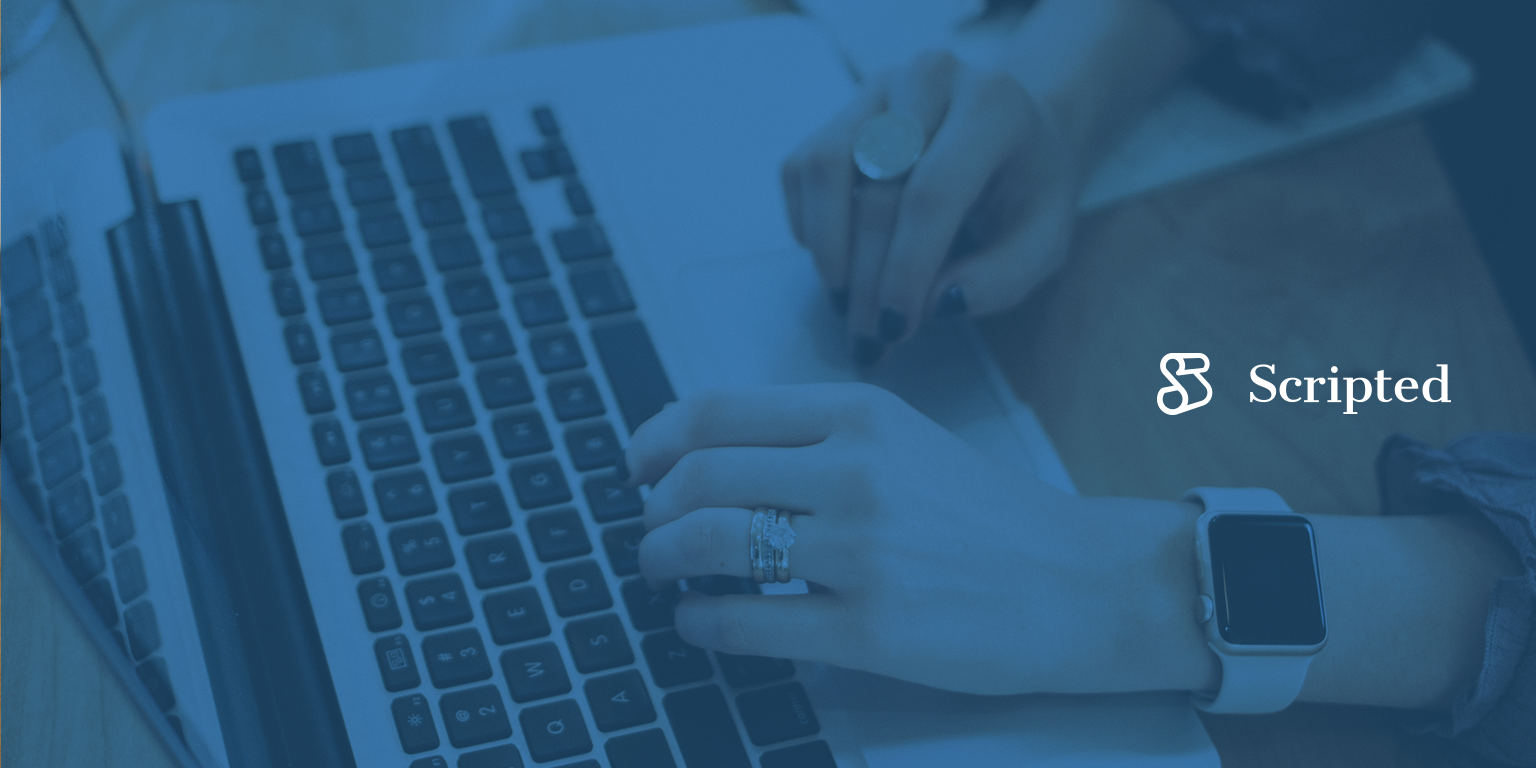 Now that you know all there is to know about the top 10 health websites and the type of content you should be publishing to get more traffic, how do you plan to go about launching that strategy? If you need experienced, professional writers in the health niche to help you create great content, look no further than our pool of health and wellness writers.
We offer a variety of self-service tiers for businesses who want to jump in and start hiring. Alternatively, you may consider our Cruise Control service for a hands-off approach to content marketing that will put your strategy into the hands of one of our experts. Interested in learning more? Reach out to our team today.