Top 10 Fashion Websites by Traffic (and how they did it!)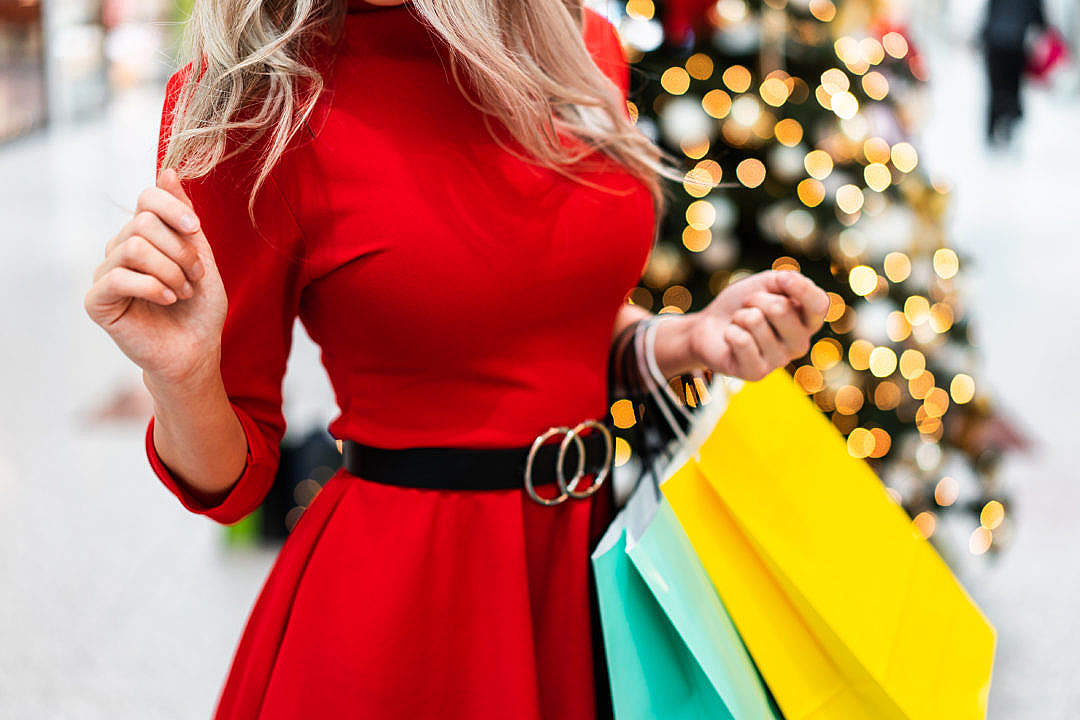 E-commerce is the fastest growing retail segment in the world, with the potential to exceed $740 billion by 2023 in the US alone. And the largest e-commerce market segment is fashion – a niche that's expected to reach nearly $830 billion by 2024. The top fashion and accessory websites are taking advantage of the shift to online shopping with marketing strategies that go beyond simply selling products.
These brands include both innovative online startups and venerable brick and mortar retailers seeking a stronger online presence. But all are creating new ways to engage visitors with personalized services, content-rich blogs and a commitment to social change. Based on statistics for the first half of 2020, their websites draw at least 100,000 unique monthly visitors, largely from organic search. Here's an overview of the ten most visited fashion and accessory sites of 2020, and a look at how they landed on the list.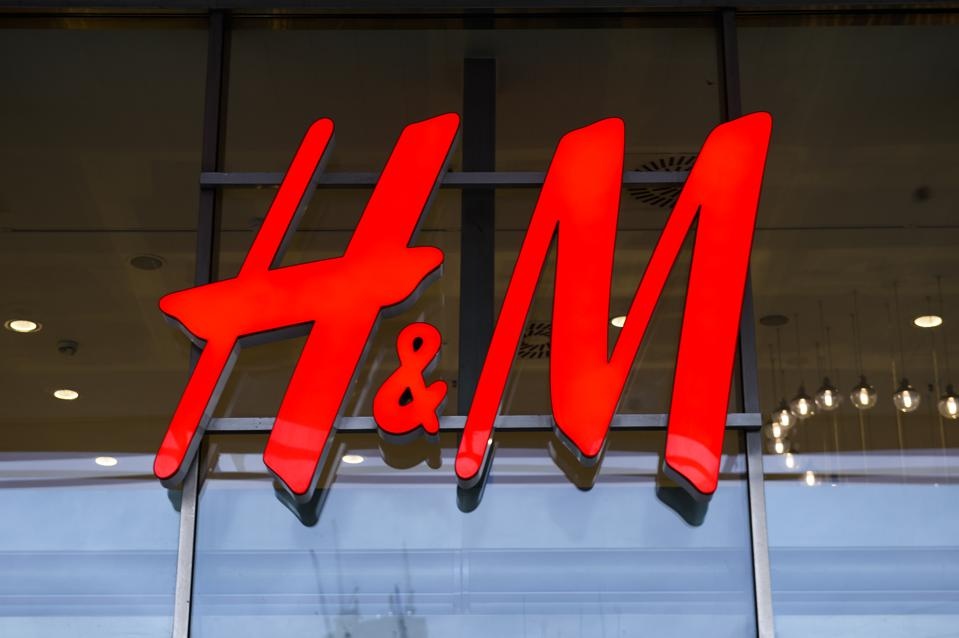 One of several brands owned by the Swedish design conglomerate H&M Group, H&M is a fashion site offering casual clothing for everyone, as well as furnishings and accessories for the home. The main H&M website averages 92 million monthly visitors in 2020, with just over half that traffic (55 percent) coming primarily from organic search. 
H&M's multilingual sites feature uncluttered pages that showcase upscale casual clothing and shoes for men, women and children in the usual categories, along with home décor such as pillows and tableware. H&M also has a loyalty club that features exclusive deals and rewards, and a customer service portal for payments, gift cards and guides for product care.
But the company is also dedicated to sustainability and promoting "climate positive" fashion with sustainable manufacturing, fair trade fabrics and materials such as vegan "leather" for things like shoes and belts. H&M's Sustainability section is devoted to informing and educating visitors about sustainability and conscious consuming, and it engages visitors with these ideas by showing how popular products are made with these methods.
Why it works: H&M's marketing strategy targets eco-conscious shoppers looking for quality clothing at affordable prices, and the company uses its store blog and product descriptions to explain its commitment to sustainability and environmental awareness – and to encourage visitors to learn more about those issues and support them as well.
Australia's Verge Girl is a fashion forward online boutique with a strong sense of social justice. Averaging around 283,000 unique visitors in 2020, Verge Girl gets almost half (46.28 percent) of its traffic from organic search. Verge Girl's home page showcases an array of retro and bohemian-inspired women's styles for both casual and formal wear. Large banners on the site make sure visitors know that returns and refunds are easy, and shipping is fast to destinations anywhere in the world.
Along with its galleries of product photos, Verge Girl runs the "Girl Guide," a blog featuring styling tips and advice on clothes, beauty essentials, travel and more. The Girl Guide's posts include video visits with Verge Girl models, style guides and even music playlists.
But Verge Girl isn't just about fashion and lifestyle. The site's About Us page contains a long list of organizations and causes that Verge Girl endorses and supports, including the Australian Red Cross, Mercy Ships, which sends hospital ships to underserved areas in Africa, and Mission Pawsible, a foundation devoted to helping abandoned animals in Indonesia. Verge Girl also encourages buyers to stay connected with its Club Monterroso, an exclusive reward program with different levels and rewards for varying amounts spent on the site.
Why it works: Verge Girl projects a cool, retro vibe with its extensive collection of trendy women's wear, but it gives visitors much more, with opportunities to get acquainted with its founders and models, an extensive and varied blog archive, and a commitment to caring through the foundations and causes it supports. Since Verge Girl serves buyers from all over the world, it also has an extensive network of customer support options for help at any time.

UK-based Realisation Par is an online-only women's fashion company featuring individually created items including dresses, T-shirts, tops and even iPhone cases with Realisation's signature high-end retro look. Realisation Par logs more than 185,000 monthly visitors, with nearly half (45 percent) of its traffic almost exclusively from organic search. The company's online store can be translated into multiple languages, with different versions for the United States, the UK and Europe.
Along with its edgy European stylings, Realisation Par offers its visitors and customers a behind the scenes opportunity to "meet" its "Dreamgirls" – the models who showcase its products – with profiles on the site and links to Instagram accounts. Realisation Par also offers Real Radio, a Spotify site with playlists and albums recommended by the company's founders, the Dreamgirls and others. Because Realisation Par is strictly an ecommerce site, its founders are working to create opportunities for fans and customers to meet its Dreamgirls in person in selected cities. Other events include a collaboration with rocker Elton John to design products inspired by his stage costumes.
Why it works: Realisation Par offers a limited, highly specialized set of products targeting young women looking for a unique, sophisticated look. Its diverse group of Dreamgirls not only showcases the company's clothes, but they also invite customers into their lives by sharing favorite music and other interests. With connections to other platforms such as Spotify and Instagram, Realisation Par creates new opportunities to build relationships with their customers.

Asos is one of the world's leading fashion brands, with clothing and accessories for both women and men. This UK-based company had an average of 65 million visitors in 2020, with 41.9 percent from search. Like many fashion brands, Asos gets a significant amount of its traffic from advertising and referrals, but more than three quarters of its search traffic is organic.
Asos includes several brands under its umbrella, including Asos 4505 for athletic wear, Asos Edition for formal wear and its summer-themed Stradivarius collection. There's also Asos White – a designer collection of upscale workwear, formalewear and luxury lingerie. Asos works hard to deliver quality customer care, with free delivery and returns, and always-available customer representatives. The "Asos Experience" also includes multiple ways to pay and an innovative style matching feature that allows users to upload an image of a piece they like for matching with products in the Asos catalog.
Asos goes beyond fashion to make an unwavering commitment to diversity. Asos offers all its products in more than 30 sizes to ensure that everyone finds a fit, and partners with LGBTQ activist giant GLAAD to create a gender-neutral collection that encourages acceptance of all orientations. Asos also supports several charitable organizations and works with more than 200 models of varying ethnicities, genders and abilities to better represent the many faces of fashion. With its Fashion Discovery project, Asos helps to launch the careers of young designers, and Asos Marketplace hosts hundreds of independent boutiques from around the world. Asos also supports ethical trade and sustainability, with initiatives for safe work, cruelty free products and livable wages.
Why it works: Asos is a familiar name in the fashion industry, and its products appeal to a young and diverse group of consumers. But Asos works to create a larger context for its clothing with its support of diversity and opportunities for new designers to showcase their work. Asos focuses on customer experience, with multiple versions of its stores for shopping in the US and other parts of the world, and a variety of options for payment, delivery and returns.

Nike is one of the most recognizable brands in the world. Its website showcases its signature athletic and athleisure styles with the mission to promote the power of sport and "bring inspiration and innovation to every athlete in the world" – and that means everybody. Nike's website logged an average of 87 million visitors per month in the first half of 2020. Search is the company's leading traffic source, and more than three quarters (77.5 percent) comes from organic search.
Nike's site emphasizes their target audience with photographs of everyday athletes -- a diverse group of people of all ages wearing Nike gear. The website also highlights Nike's commitment to sustainability, with in-depth looks at eco-friendly materials used in Nike products such as recycled polyester and sustainable cottons. Visitors can learn more about how products such as Nike's famous running shoes are made.
Nike also caters to the needs of athletes with a collection of branded athletic accessories such as crew socks, soccer gloves and kneepads, and features products endorsed by sports figures such as LeBron James and Rafael Nadal.
Why it works: Nike's brand is known around the world, so the company doesn't have to work hard for recognition. But Nike's website also emphasizes inclusivity – everyone can be an athlete – and concern about environmental and social issues. In addition to its shopping experience, Nike engages people by taking them behind the scenes to reveal how its products are made and where the materials come from.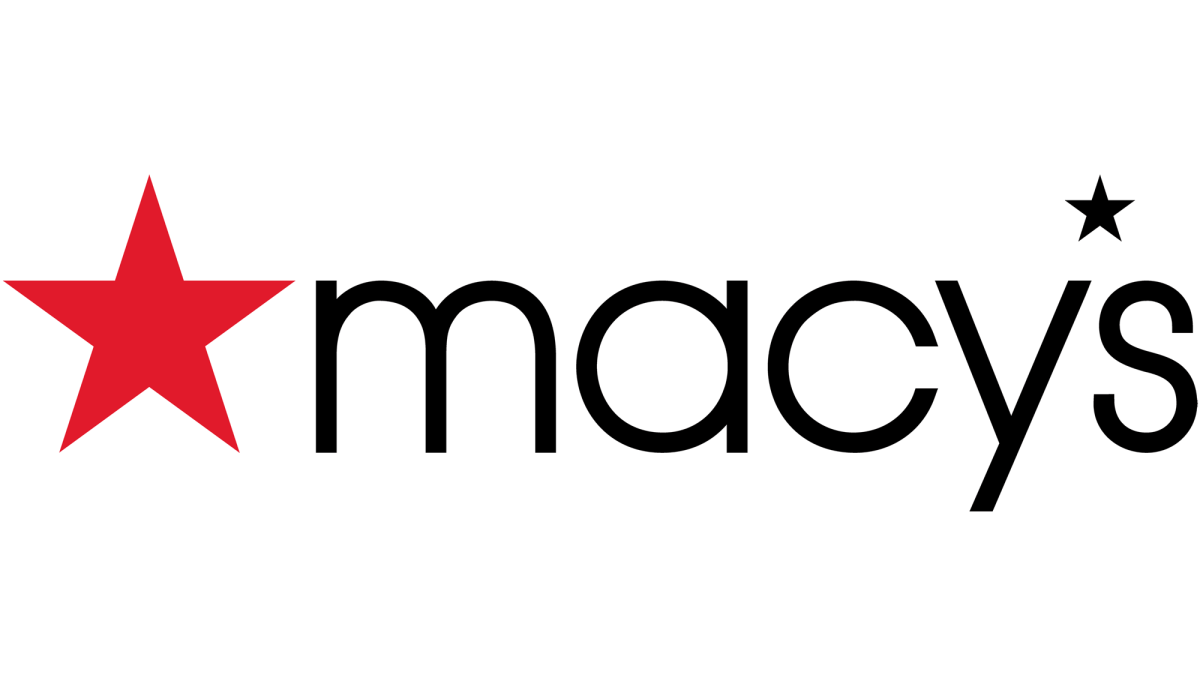 Macy's is another familiar brand for fashion and accessories, and its online presence has grown in 2020 thanks to heightened interest in online shopping. The Macy's website had more than 75 million visitors monthly during 2020, with nearly 41 percent of its traffic from search. Nearly three quarters (73 percent) of its search traffic was organic. 
Macy's website blends online offers with information about products in the stores and special offers. Because Macy's sells a wide range of brands in all its fashion categories, the website organizes items around themes and features for easy searching. But Macy's Coast to Coast feature also offers visitors a look at the company's collaboration with environmental groups, cultural centers and other socially conscious organizations. Other posts explore fashion related news about media figures such as Justin Timberlake and Sarah Jessica Parker, and things like tips for holiday gift giving.
Why it Works: Macy's is a highly recognizable brand for relatively inexpensive, middle of the road fashion and accessories, and its site works to sustain that image with an emphasis on everyday people, bargains and relatable style. But Macy's also uses its Behind the Scenes feature as a blog of sorts, showcasing Macy's as more than a department store and giving visitors other reasons for engaging with its brand.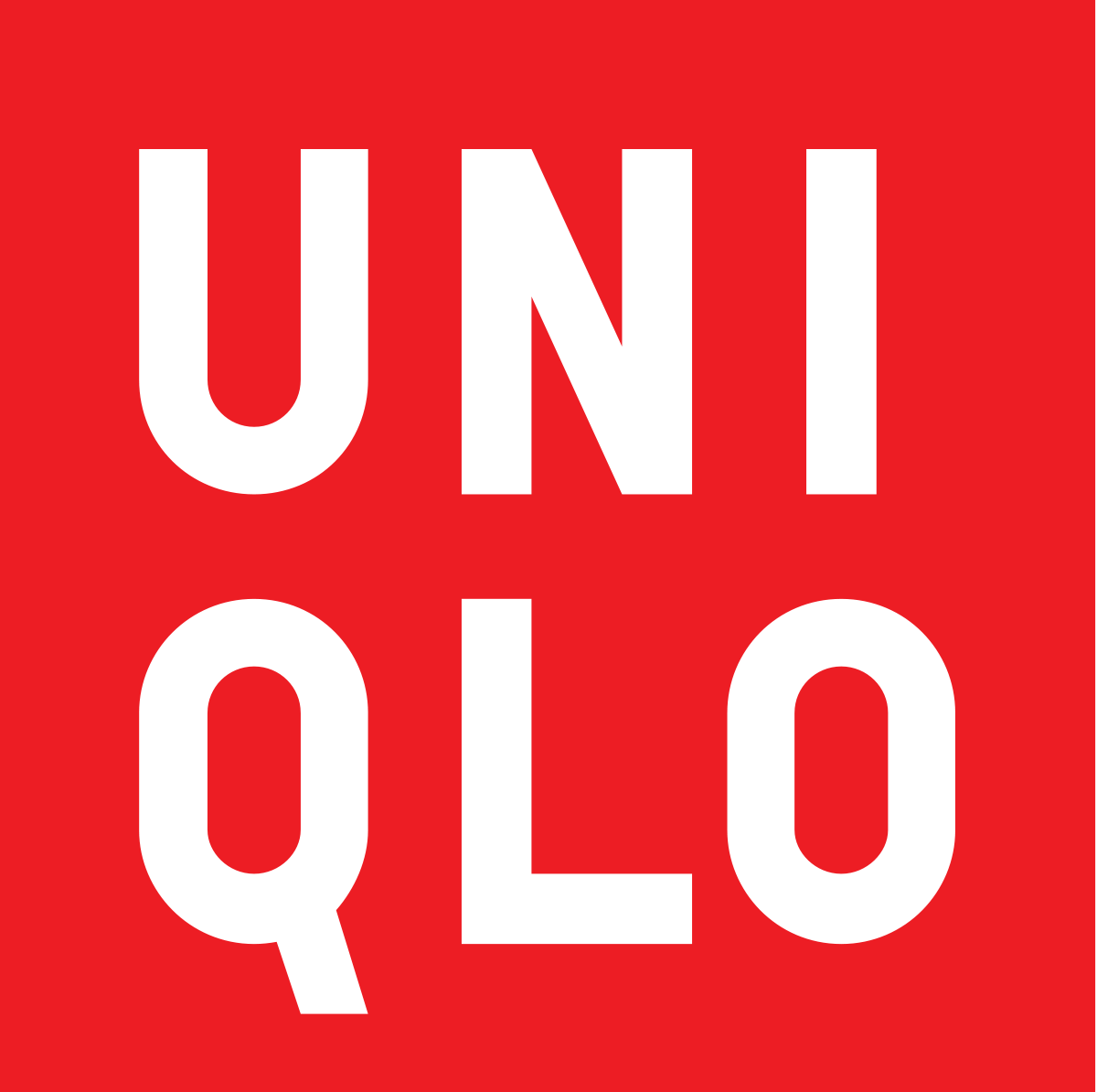 Japanese-owned Uniqlo has stores throughout the United States and sells worldwide through its website, which had nearly 74 million unique visits in the first half of 2020. Although Uniqlo gains considerable traffic through advertising and referrals, nearly 45 percent of its overall traffic is from search, and 88 percent of that is organic. Under Uniqlo's instantly recognizable red square logo, the company's website has taken the lead in Uniqlo's retail operations since the coronavirus pandemic temporarily closed its stores in some locations.
Uniqlo takes a Japanese approach to fashion – a philosophy that says clothes are parts that only become complete when a person wears them. The brand features affordable casual clothing for men, women and kids, made sustainably and with an eye to function. Uniqlo also offers special designer and pop-culture collections.
But Uniqlo's site also includes other features for entertaining and engaging visitors. Uniqlo's Lifewear Magazine covers not only fashion topics, but also interviews with chefs, designers and artists, along with health articles and style tips. The UT2020 Magazine features articles on travel, culture and, for its international audience, explanations of the Japanese principles that drive its approach to retail. And the Uniqlo Masterpiece page tells readers all about the materials and methods used to create Uniqlo's clothing designs.
Why it works: Uniqlo combines Eastern principles with Western style to create its comfortable, harmonious clothing, and it does so with humor and a strong effort to engage with its visitors and customers. With a blog, two magazines and other "behind the scenes" features, Uniqlo's site contains considerable content. Only some of that content is actually about fashion, but it's all meant to entertain readers and keep them coming back.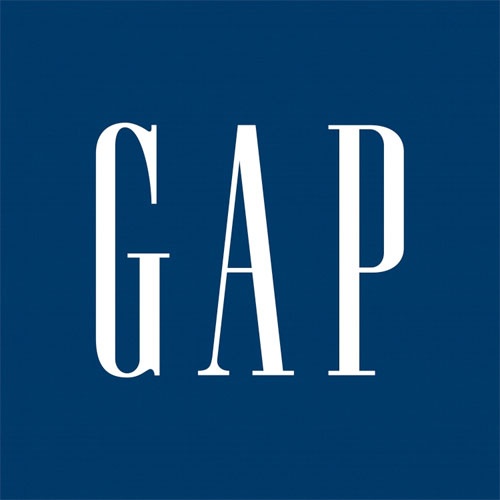 US-based Gap has been selling casual clothes since 1969, and now the company's online version is reaching a worldwide audience of ecommerce shoppers looking for comfort and value. Gap's website averages 58 million monthly visits and while search accounts for only 38 percent of those visitors, three quarters of that search traffic is entirely organic.
Gap partners with a number of other mid-range clothing brands including Old Navy, Athleta and Banana Republic. Its website feature a gallery of its various clothing lines, shown on a diverse group of models. Gap also features special deals, exclusive cyber sales and other events, with plenty of opportunities for customers to earn points, rewards and discounts.
The Gap site also includes a feature called "Gap for Good," which describes the company's commitment to making its clothes sustainably and responsibly. The Gap blog also reports on the company's efforts to respond to environmental concerns, social issues such as racial injustice and the COVID-19 pandemic. 
Why it works: Gap has plenty of name recognition, and its website reflects the kind of style its customers know and love. The site makes shopping easy, with plenty of search options and well-stocked collections of its various clothing types. But by emphasizing the company's commitment to social justice and environmental issues, Gap's website gives its target audience even more reasons to visit.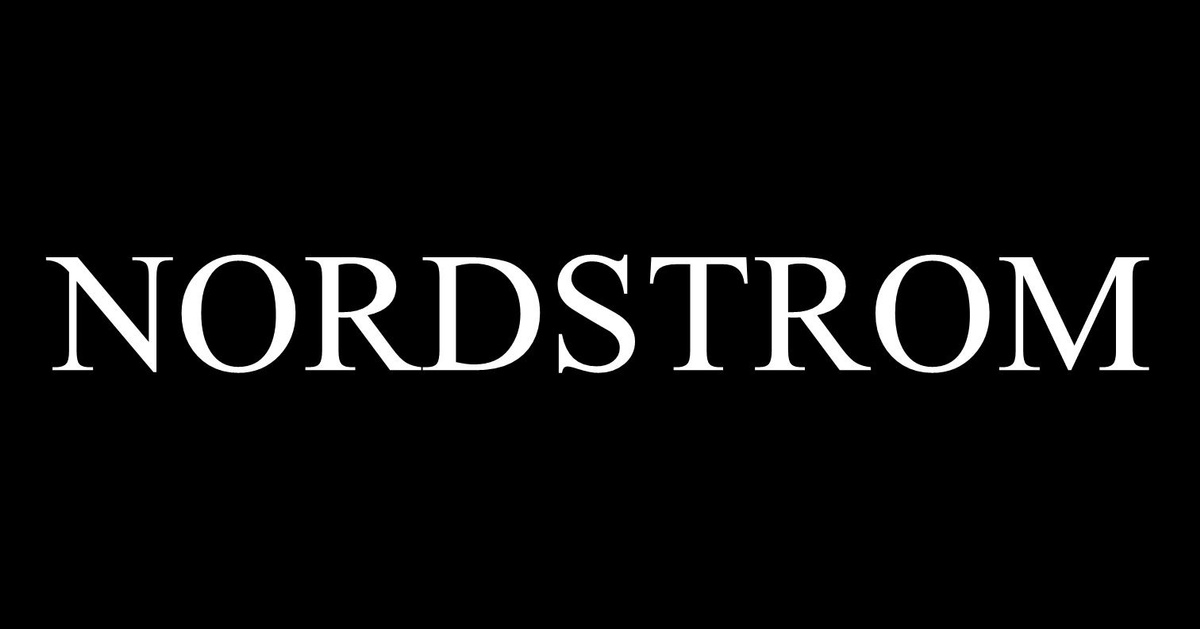 Nordstrom is another well-known fashion brand, and the online version showcases the same mix of dress and casual clothing and accessories. But with the recent temporary closure of many of Nordstrom's stores, the website has become the face of the company's retail operations, with nearly 34 million monthly visitors in 2020. Close to 45 percent of that traffic came from search, including more than 80 percent organic search.
Nordstrom's website echoes the look of its stores, with pages featuring new arrivals, special deals, and collections for men, women and children. There's a designer section and pages for accessories and beauty products, as well as the Nordy Club, with promotions and rewards for frequent shoppers. But Nordstrom also makes a special effort to connect with customers personally. Visitors can book virtual or in-person appointments with Nordstrom stylists, who can provide free fashion advice, or even create an entire look. The site also offers personal styling with its Nordstrom Trunk Club option, which features complete looks curated by Nordstrom stylists and delivered direct to the door. 
Why it works: Nordstrom's online marketing strategies rely heavily on advertising, but organic search remains a top strategy for the company as well. Nordstrom's site offers a smooth shopping experience with an array of personalized options for style and shopping advice and assistance, designed to attract new customers as well as regular shoppers who don't have access to Nordstrom stores.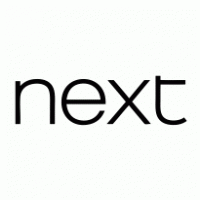 Next is a UK-based fashion and accessory retailer with stores in several countries and online shopping options for customers around the world. The main Next site averages nearly 25 million visits per month in 2020, with 58 percent of that traffic almost exclusively from organic search.
Next's fashion options include dress and casual wear for everyone from a variety of well-known brands including Nike, Lipsy of London, and Tommy Hilfiger. Visitors can shop by brand, collection, or style, and Next includes shopping options for all sizes and body types. Next also emphasizes eco-friendly, sustainable products, and explains them in detail on its corporate statement. For even easier shopping, visitors can download the Next app for mobile.
Next also lets visitors know it stands for fairness and social justice. The company partners with numerous charitable organizations and provides a downloadable report on its stance against abuses such as human trafficking and modern slavery.
Why it works: Next offers affordable clothing, accessories and other products including beauty supplies and housewares. Its site offers a user-friendly shopping experience that includes on-demand customer service and full transparency in all its policies and philosophies. With a detailed set of filters for each product option, Next makes it easy for shoppers to find what they're looking for.
Quality Content Drives Engagement
The world's top fashion and accessory websites vary widely in their approach to attracting and engaging buyers, but for nearly all, content is an effective way to communicate clearly about their products and values. And keyword based organic search remains an important marketing tool even for longstanding brands with high name recognition.
To create SEO-friendly content for the fashion space, you need the services of a writer who specializes in writing about fashion. Scripted's pool of fashion freelancers can create SEO-friendly posts, product descriptions and other content that will boost your search visibility and engage your site's visitors.
Content Solutions for SEO Success
Scripted provides content based SEO strategies for businesses in industries of all kinds, including fashion. With a Scripted subscription plan, you can choose from hundreds of writers specializing in fashion writing, or let Scripted find the perfect writer for you. Our Self Serve Basic plan includes unlimited content from fashion freelancers in Scripted's basic writer pool, with free blog ideas and one round of revision included.
Our Self Serve Premium Plan gives you access to our Premium Writer Pool of selected fashion writing pros. With this plan, you'll also have your own account representative, who will work with you and our writers to get the SEO-friendly content you need. The Plan includes an initial content strategy review, plus quarterly reviews to see whether your content strategy is on track and yielding the results you want.
For a fully managed content solution, choose Scripted's Cruise Control, a comprehensive plan that handles it all. On Cruise Control, you'll have a dedicated account manager who works with you to plan a comprehensive content strategy and track your site's performance with Scripted's analytics and reporting tools. We'll find the best freelancers for all your projects, and provide monthly optimization reviews to make sure your content strategy is yielding the results you want. 
Want to connect with our fashion writers, or learn more about our content solutions? Schedule a consultation or demo today.