Top 10 Environmental Websites By Traffic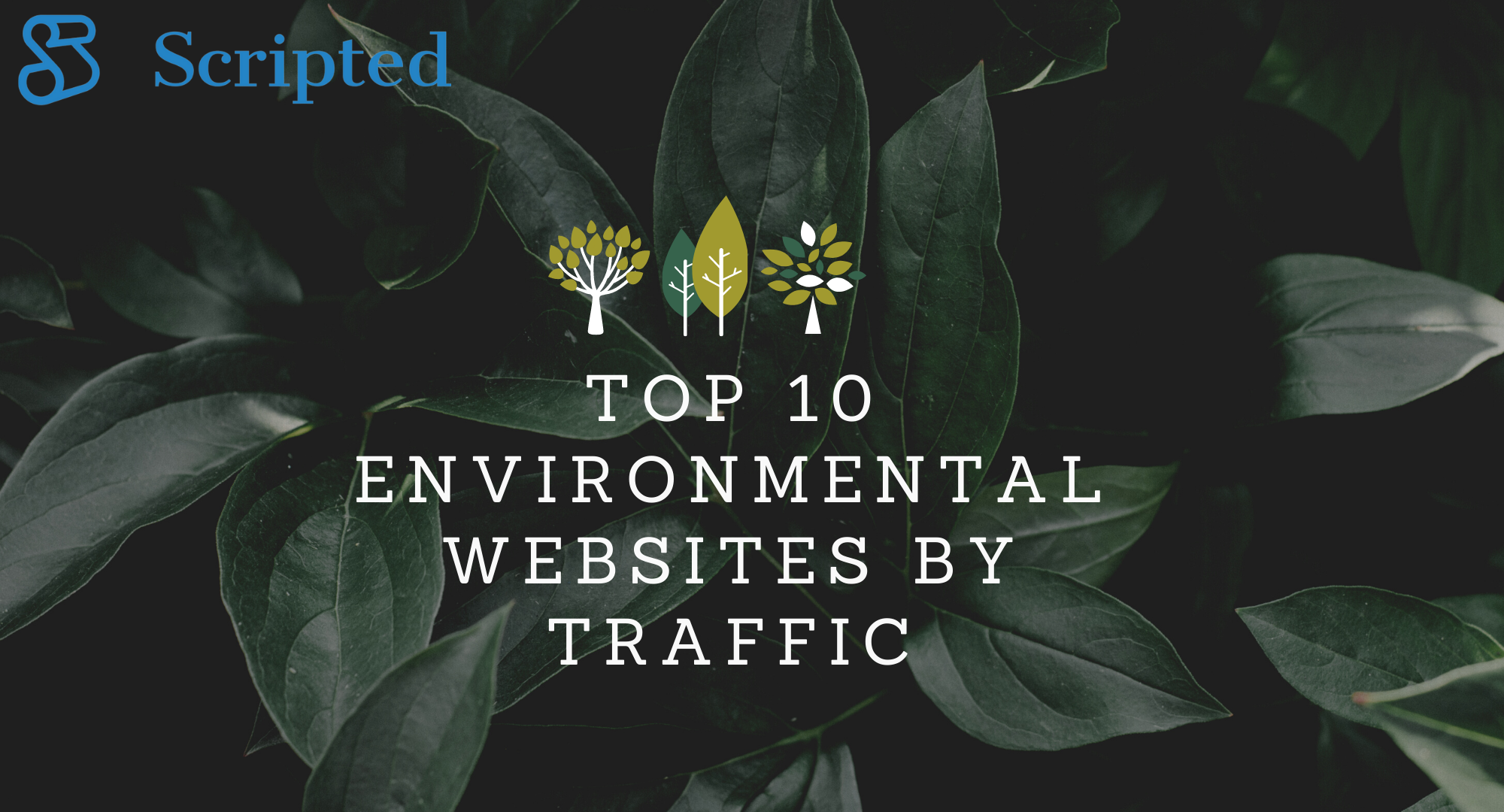 From runaway wildfires to ocean pollution and the dwindling habitats of endangered species, more than 750 global experts in a recent survey regarded environmental issues as the greatest risk facing the planet today. Finding ways to slow the catastrophic effects of extreme weather events, develop new, cleaner energy sources and preserve biodiversity in the world's many ecosystems draws together industry professionals, researchers and everyday people concerned with creating a sustainable future.
The world's leading environmental websites serve the many diverse communities of the environmental movement with news, industry updates and practical solutions. Based on monthly traffic statistics averaged throughout 2020, here's a look at 10 of the most-visited environmental websites, and how organic search plays a key role in boosting their visibility online.
Treehugger
Boasting over 120 million readers yearly, Treehugger is part of the large Dotdash publishing family of brands dedicated to healthy living and sustainable lifestyles. With an average of 3.36 million visitors per month, Treehugger gets nearly two-thirds (68.69 percent) of its traffic entirely from organic search. 
Treehugger is dedicated to helping people make smart choices for greener living, and its content is aimed at everyday readers ranging from dedicated off-gridders to green living novices. The site features more than 20,000 well-researched, in-depth articles aimed at bringing environmental awareness and sustainability into the mainstream. 
Treehugger's many articles are divided into sections including "Animals," "Design" "Home and Garden" and "Business and Policy." Topics include choosing the best eco-friendly reusable grocery bags, intriguing facts about animals such as scorpions and bees, and making a variety of natural remedies such as elderberry tinctures for colds and flu. 
On the site's home page, current articles are showcased under "The Latest News," along with a large, image rich lead story. Users can subscribe to the site's monthly newsletter for tips and updates.
Why it Works: Treehugger says its mission is to provide authoritative, science-backed content that not only informs, but helps readers take action in their own lives. Treehugger's rich collection of articles covers a wide range of environmentally related topics that not only inform, but also entertain. This environmental magazine stays tightly focused, with a clean, visually appealing website that makes it easy for readers to find the information they're looking for.
Inhabitat
California-based Inhabitat focuses on sustainable design and innovative technologies for a greener lifestyle. This magazine-style site averages about 885,000 visitors per month and gets over 60 percent of its traffic entirely from organic search. 
Inhabitat's many in-depth articles are posted under News, Design, Lifestyle and Environment sections, and include a diverse collection of topics ranging from sustainable architecture, design and travel tips to eco-friendly fashion and cosmetics. Inhabitat also features pieces on wildlife conservation, endangered habitats and biodiversity around the world. Because Inhabitat began as an online magazine devoted to architecture and design, many of its articles showcase strategic uses of urban space and innovative green living options such as tiny homes. Readers can subscribe to the site's monthly newsletter for updates and other information.
Why It Works: Inhabitat focuses exclusively on providing well-researched information on sustainable living with style, along with news about important topics with an environmental impact. Its grid-style homepage showcases an array of articles from the website's various sections, which are also easy to access from the site menu. Inhabitat has its target audience of environmentally conscious upscale readers firmly in mind and makes it easy for them to find the content they want without distractions.
EWG
EWG is the website of the Environmental Working Group, a nonprofit organization whose mission is to protect both the environment and human health. With about 1.95 million visits per month, EWG gets nearly 60 percent of its traffic almost entirely (98.52 percent) from organic search. 
EWG focuses on research related to consumer concerns, with an emphasis on raising awareness of the relationship between a healthier environment and a healthier life. Articles explore topics such as pesticides in crop production, harmful food additives, and BPA and other toxic chemicals in commonly used plastics. The site focuses on in-depth research that reveals the potentially toxic ingredients in products such as cleansers and shampoos, with sections such as "Food," "Water," "Children's Health" and "Farming."
EWG's site also features the "Skin Deep" cosmetics database, where users can check the ingredients of popular cosmetic products, as well as consumer guides to healthy cleaning, pesticides in produce, and more. Visitors can also subscribe to the EWG newsletter, donate to support the group's work, or contribute with every Amazon purchase through Amazon Smile. 
Why It Works: EWG's content is tightly focused on a single goal: to give consumers essential information about environmental pollutants that affect their health. Consumers turn to EWG for facts and recommendations to guide purchasing and lifestyle decisions, and EWG delivers that information in an easily searched site that eliminates distractions.
The EWG site states prominently that the Group is non-profit and non-partisan and bases its content on the results of intensive research, which makes its many articles and resources such as its guide to pesticides in produce both useful and trustworthy. Along with providing quality information, EWG also invites visitors to get involved and stay connected with its newsletter and opportunities to support the Group's ongoing work.
Earth911
With an extensive collection of articles, consumer guides, podcasts and other resources, Earth911 encourages people to recycle, live sustainably and make healthier choices in food and other products. Earth911 averages over 39,000 visitors a month, with 61.24 percent almost exclusively (99.95 percent) from organic search. 
Earth911's magazine style site showcases a variety of different content, grouped in sections including "Eco Tech," "Home and Garden" and "Well-Being." There are even quizzes that test visitors' knowledge about ecology and environmental topics, such as the "Food Carbon Footprint Challenge" and "Ocean Plastics Solutions." The site also provides detailed information on where and how to recycle in communities across the US.
Earth911 offers opportunities for environmentally focused businesses to advertise products and list services in a variety of formats including advertising, sponsored posts and support for its newsletter, which delivers news, DIY tips and information about recycling and other aspects of green living. 
Why It Works: Earth911's emphasis is on engagement and taking action. Its many articles, infographics, quizzes and other resources are aimed at getting people to recycle, live sustainably and support conservation efforts. Although Earth911 is organized around authoritative articles on topics like alternatives to tree removal and avoiding plastic products, it also includes interactive content, audio and video. These different formats help to capture the attention of a wide audience of people interested in finding out what they can do in their own lives to protect the environment.
The Ecologist
The Ecologist calls itself "the world's leading environmental affairs platform," and it brings a global perspective to issues relating to climate change, biodiversity and other pressing environmental concerns.
Today's Ecologist is an online version of a print magazine started in 1970, and it continues the magazine's original mission to raise public awareness about the impact of human society on the natural world and promote a greater connection to nature. The Ecologist averages around 143,000 visitors per month, and more than 60 percent of its traffic is almost entirely (99.94 percent) organic.
The Ecologist's magazine-style site features articles from a global network of contributors on a variety of environmental topics, with categories such as "Climate Breakdown," "Food & Farming," "Mining" and "Indigenous Peoples." There's also a section on "Activism," which showcases recent efforts by groups and individuals to effect eco-friendly change.  
The Ecologist publishes a print magazine called "Resurgence & Ecologist," which can be purchased from the site's parent organization, the Resurgence Trust. Visitors can subscribe to daily, weekly or monthly newsletters, and the Ecologist Archive offers access to nearly 50 years' worth of its award-winning environmental reporting.
Why It Works: As "the journal for the post-industrial age," The Ecologist features in-depth journalism on the relationship between humans and the environment, with new reports available daily. The site targets a sophisticated audience seeking quality reporting on global environmental issues, rather than user-friendly tips for personal living. Its rich archive of past content provides plenty of material for use in research and reporting. 
GreenBiz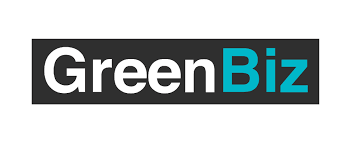 Targeting the "intersection of business, technology and sustainability," GreenBiz supports the environmental agendas of a global network of tech startups, companies and cities with webcasts, videos and in-person events. With this specialized audience in mind, GreenBiz averages nearly 275,000 visitors per month with more than 61 percent almost entirely (99.94 percent) from organic search.
The GreenBiz site features the company's calendar of upcoming events, a list of recent webcast episodes and new videos, but it also includes in-depth articles on topics including sustainability, food, energy and transportation. There's also a section devoted to regular columns, commentary and analysis from a diverse group of writers and contributors.
GreenBiz also offers membership in its Executive Network, a learning forum dedicated to corporate-level resource sharing on sustainability and technology. Inside the Network, executives responsible for their company's environmental policies and practices can meet virtually and in person to share ideas and solutions.
GreenBiz makes its agenda clear: it serves the business and corporate world with informational content and opportunities for engagement and action. Its articles, webcasts and videos approach environmental topics from the perspective of business and industry, such as recent pieces on Mars Candy Company's use of palm oil and the efforts of cosmetic giant Beautycounter's efforts to transform the supply chain for mica, a mineral widely used in makeup products.
Why It Works: GreenBiz is tightly focused on its audience of executives and other professionals working to find a balance between business success and sustainability. With its Executive Network, events and webinars that bring together thought leaders from a wide range of industries, and in-depth articles on the connections among sustainability, technology and the natural world, GreenBiz offers its highly specialized readership the resources that help make sustainable policies that lead to profits.
Environmental Leader
Environmental Leader, or Environment + Energy Leader, is a leading online resource for professionals in businesses and industries involved with policies and practices related to sustainability, and clean energy. Offering a rich collection of resources and support for industry leaders, the site has about 64,000 monthly visitors, with nearly 73 percent of its traffic entirely from organic search.
Environmental Leader focuses tightly on the connection between successful business practices and environmental awareness, with in-depth articles and other content on topics including "Energy Management," "Supply Chain," and "Plants and Buildings." The site also features a Resource Hub that includes a listing of seminars, webinars and other networking events, ebooks, whitepapers and reports such as incorporating a corporate climate strategy, pandemic preparedness for businesses, and being an effective energy manager. Environmental Leader hosts the annual ELEMCON, a conference for industry changemakers, and lists the 100 most influential individuals in sustainable energy industries.
Environmental Leader also offers a Supplier Directory featuring innovative products and vendors serving the industrial environment and energy sector in areas such as waste and recycling management, soil and groundwater testing, and air quality. Visitors can also subscribe to the site's monthly newsletter for updates and extra information.
Why It Works: Environmental Leader is a comprehensive, one-stop resource for energy and sustainability professionals in a variety of industries. The site offers both information and networking opportunities, with articles and in-depth reports produced by experts in the field. It remains tightly focused on its target audience, and offers a variety of quality content to meet their needs.
Ocean Conservancy

Dedicated to protecting the world's oceans from challenges such as climate change and pollution, Ocean Conservancy works to provide "science based solutions for a healthy ocean" and the ecosystems that depend on oceans for survival. Ocean Conservancy has about 145,000 visitors per month, and while less than half its traffic (41.71 percent) is from search, most of that (87.24 percent) is organic.
Ocean Conservancy features a rich collection of informational articles on topics such as sea life, ocean events including hurricanes and tsunamis, and pollutants. But it also promotes activism, with a Take Action section listing pressing concerns such as protecting the Arctic from oil spills, reducing greenhouse gases and reducing plastic waste in the world's waters. Visitors can choose from a variety of ways to get involved, including signing petitions and contacting legislators and other officials.
The Ocean Conservancy site also showcases the organization's many ongoing projects, including work to restore the Gulf of Mexico, protect Florida's coasts, and help coastal communities everywhere to develop sustainable, ocean friendly economies.  Visitors can sign up for a free newsletter, make a donation, or join the Ocean Conservancy community. 
Why It Works: The Ocean Conservancy is dedicated to outreach, education and activism, and it attracts visitors with a combination of interesting, readable articles about the world's oceans and science backed calls to take action to protect ocean and coastal environments. The Ocean Conservancy site encourages readers' participation with its numerous opportunities for easy activism such as signing an online petition or letter. The Ocean Conservancy's content is both authoritative and accessible, so everyone can become a part of its efforts to preserve and protect the world's oceans.
EcoWatch
Ecowatch is an environmental news organization that publishes daily, science based news stories and analysis for a general readership on topics related to ecology, sustainability and the environment. With just over a million visitors per month, Ecowatch gets 55 percent of its traffic entirely from organic search. 
EcoWatch's magazine style site features a wide range of articles covering breaking news as well as more in-depth pieces about climate change, wildlife and health. Articles are grouped in categories such as "Oceans," "Energy," "Food" and "Politics." There's also a separate section for opinion pieces and insights – commentary on trending topics and ongoing problems such as the world's response to the novel coronavirus. 
EcoWatch offers a free daily newsletter, and invites contributions to support the site. But EcoWatch is also heavily supported by advertising, and it offers environmentally focused businesses and services the opportunity to partner with the site not only for on-site ads, but also for email campaigns and other promotions. Ecowatch also includes an entire section devoted to affiliated content from other sites and sponsored content on a variety of products such as the best testosterone boosters and CBD oils.
Why It Works: With its newsy style and many sub-categories, EcoWatch targets affluent, eco-conscious readers with journalistic articles on environmental and sustainability issues that affect everyday life, such as West Coast wildfires and the effects of fracking on communities. EcoWatch's easy to read mix of news and analysis supports green living and shows readers how environmental issues have both a local and global impact.
Inside Climate News
Winner of the Pulitzer Prize for National Reporting, InsideClimate News is a leader in climate journalism -- a non-partisan, non-profit news organization dedicated to providing independent, science-backed news on topics such as clean energy, environmental science and conservation. InsideClimate News offers both breaking news and investigative reports from a staff of professional journalists, and averages about 210,000 visitors per month. Just over half its traffic is from search, and 96.54 percent of that is organic.
InsideClimate News offers in-depth reporting on a variety of environmental issues, with categories for "hot topics" such as coronavirus, Western wildfires and environmental justice as well as larger sections for topics including clean energy, regulations, natural gas and climate activism. The site also features a variety of videos, infographics and ebooks on climate, energy and other topics related to sustainability and conservation. 
Along with producing its own content, InsideClimate News also supports local environmental journalism with the National Environment Reporting Network, a nationwide group of reporters in key areas of the country who help to strengthen environmental reporting in their local news outlets.
InsideClimate News also lists winners of prestigious awards in science and environmental journalism and offers a way for whistleblowers to provide anonymous tips and information for investigative stories.
Why It Works: InsideClimate News emphasizes quality environmental journalism in its own content, and it also works to support science and environmental journalism in the US and around the world. With its focus on authority, journalistic standards, and professional staff, InsideClimate News establishes itself as a trusted source for in-depth reporting not only on today's trending topics, but also on the larger environmental issues facing the world.
Quality Content Boosts Search Traffic
The web's top environmental websites target many different audiences concerned with keeping the planet and its ecosystems healthy, but they all share essential features that help them attract large amounts of traffic from organic search. The most visited environmental sites all keep a tight focus on their target audience, and meet the needs of that audience with large amounts of quality, in-depth content and features that encourage engagement.
Well-written and search-optimized content is key to making organic search a driver of website traffic. Scripted's content marketing services can connect you with experienced environmental writers who can create the kind of SEO-friendly content that builds authority and draws readers.
Scripted: A Solution for Every Content Need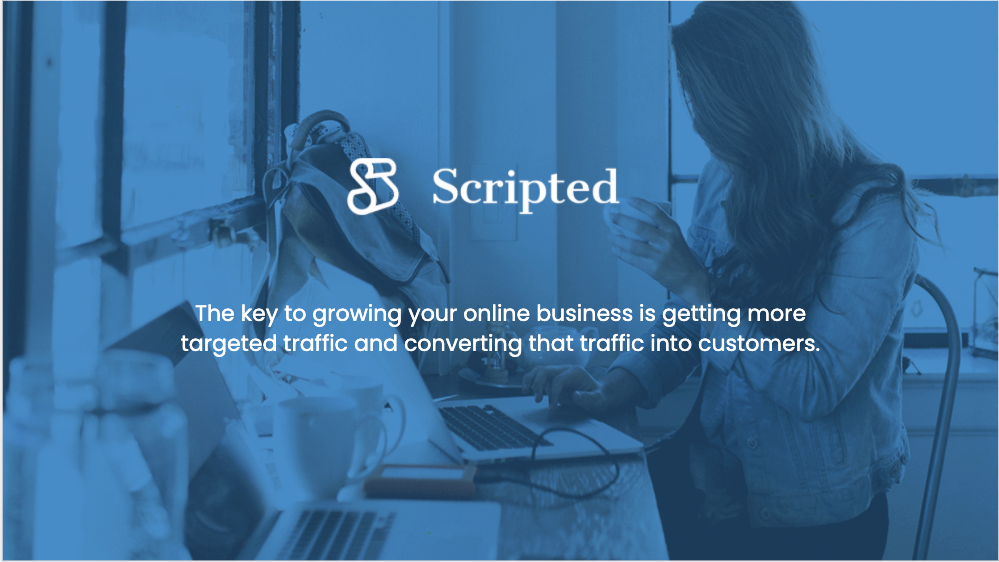 Scripted's SEO-centered content strategies feature access to a pool of professional freelance writers with experience in your industry, plus support for a complete content solution. Whether you're a solo blogger, new startup, or a large company, Scripted has a subscription plan that suits your needs.
Scripted's Self Serve Basic Plan includes access to the Basic pool of writers for unlimited, SEO optimized content that supports your marketing goals. For more features, the Self Serve Premium plan offers access to the Premium writer pool, plus the support of a dedicated account representative and a review of your current content strategy.
For a fully managed content solution, consider Scripted's Cruise Control Plan. On Cruise Control, we'll find the best writers in your niche and match you with a dedicated account manager. Cruise Control also includes an initial site review and monthly reviews for the length of your subscription. Want to learn more about Scripted's content solutions? Contact us today for a demo or a consultation.