Top 10 Best Personal Finance Blogs For Content Writers to Read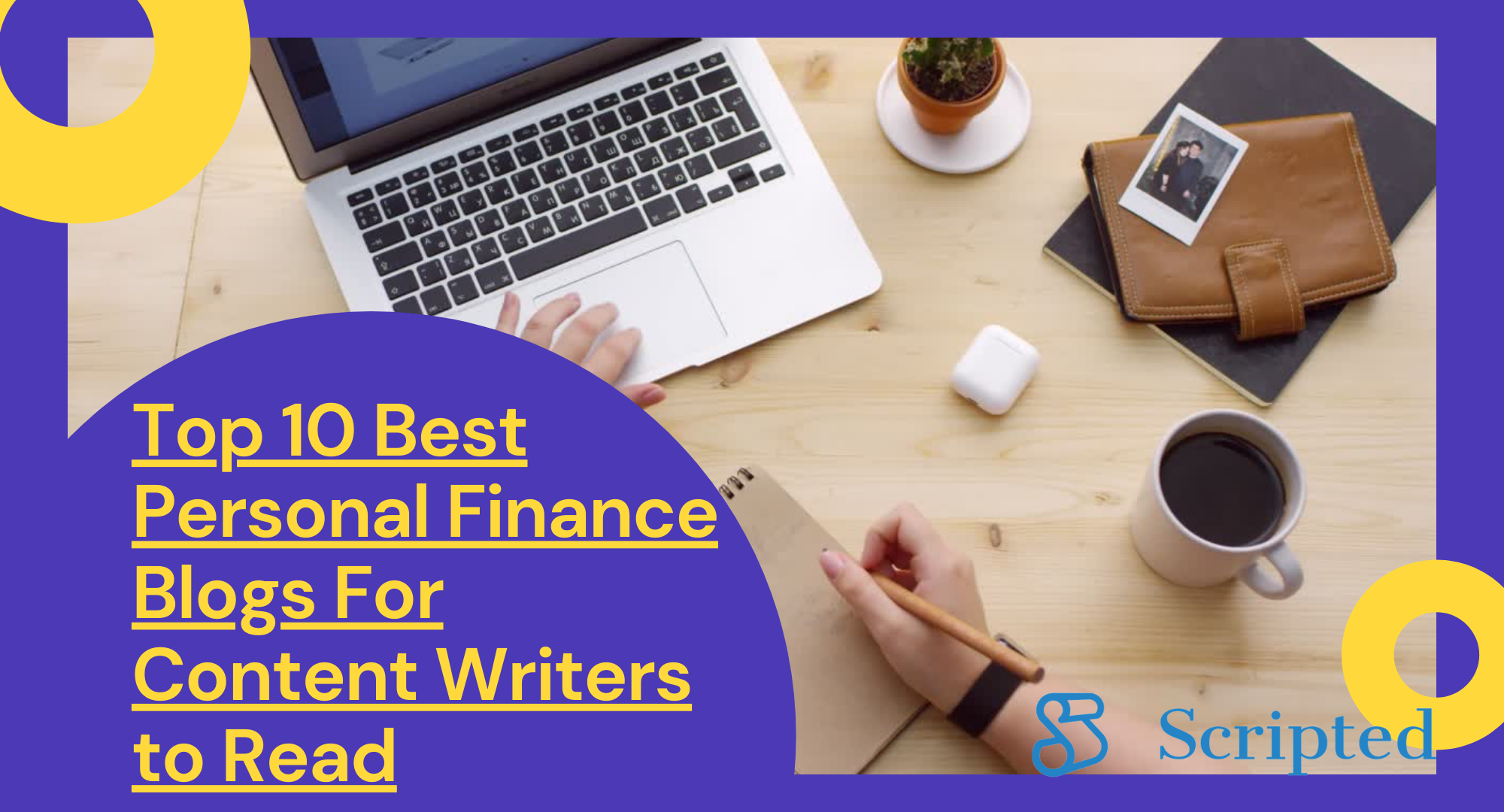 Billions of people around the world struggle with personal finance. In the United States, consumers carry $14.3 trillion in debt, a tremendous amount that often prevents households from preparing for the future and forcing reliance on high-interest credit cards that lead to even more debt. Reading the best personal finance blogs can teach people how to avoid debt and use their money wisely.
If you work in personal finance, accounting, or a similar field, you need content that can compete with articles published on the most popular blogs. Get some topic ideas by visiting these 10 best personal finance blogs. Then, you can learn more about how hiring a Scripted writer can help your site generate more traffic that turns into leads for your business.
1) Mr. Money Mustache
Mr. Money Mustache publishes fun, informative content focused on the "FIRE" concept (financial independence, retire early). Mr. Money Mustache puts it a little differently: financial freedom through badassity.
The blog started publishing in 2011. It doesn't post as often as it did a decade ago, but it still stands out as a great option because it has such a deep library of content. You can even start by reading the first article on the site and work your way toward the present.
Some of the most popular posts on Mr. Money Mustache include:
If you want a good chuckle while you learn about the importance of self-control and developing lifelong financial habits, you need to read Mr. Money Mustache.
2) NerdWallet
NerdWallet has been giving consumers expert advice since 2009 about subjects like:
Choosing credit cards

Repaying student loans

Investing for retirement

Comparing personal loan offers

Saving more money
NerdWallet stands out as one of the best personal finance blogs because it breaks down complex topics into straightforward posts that anyone can understand. Many people visit the site because they want advice about choosing a credit card or mortgage. NerdWallet publishes reviews and comparisons that take the guesswork out of making smart decisions.
You need to create a NerdWallet account to unlock its most impressive features. In addition to great content, you can track your debt and get personalized tips to improve your credit score.
3) Oblivious Investor

Ideally, your personal finance strategy includes investments that will help you grow your wealth. You might even get to retire one day! Oblivious Investor knows you want to do more with your money, but it doesn't assume you have any investing experience. As a result, you get some of the most useful investing advice available.
Oblivious Investor doesn't always add original posts to its blog. A lot of the pages give you reading lists that link to expert content about subjects like:
Taxes

Accounting

Social Security

Investing 101
For even more insight, sign up for the Oblivious Investor newsletter. CPA and financial writer, Mike Piper, will deliver a weekly newsletter to your inbox. The newsletter is full of actionable information about tax planning, investing, and planning for retirement. Like the blog, it doesn't assume you know much about these topics, which makes it a valuable resource for everyone.
4) Dumb Little Man

The writers at Dumb Little Man understand the financial problems that ordinary people experience. In addition to blog posts about money, it publishes articles covering relationship, health, and happiness topics.
Dumb Little Man doesn't have the best name, but it is one of the best personal finance blogs for consumers and small business owners to read. The posts never talk over your head or assume that you know a lot about financial topics.
Some excellent financial posts on the website include:
The website publishes a new blog post about five times a week. Not all of the posts will appeal to you—only new parents need to think about ways to think about "breastfeeding on a budget"—but reading articles regularly will give you a financial perspective that encourages to live life well without spending too much money.
5) Millennial Money
Millennial Money answers questions that today's young adults think about. It even organizes articles in a way that helps you reach specific goals. Want to retire early? Millennial money has a reading list that will help you do that.
Other topics covered by Millennial Money include:
If you don't have time to read one of the best personal finance blogs regularly, you can follow the Financial Freedom podcast to get useful information on the go.
6) The Balance
When you want answers instead of BS, head to The Balance. You'll find articles about budgeting, credit cards, investing, loans, and financial news. Some finance blogs give you one-sided advice because they want you to buy services from their partners. You won't find that on The Balance because the blog posts include links to authoritative resources. Finally, you get an objective approach to making informed financial decisions written by attributed professionals!
Some of the articles that you might want to start with include:
The Balance has accumulated more than 9,000 posts over two decades of publishing. New posts will give you the latest information about trending topics, but you can rely on older articles to give you advice about the foundations of financial health. Don't skip over older posts just because of their publication dates.
7) The Simple Dollar
Over the last decade and a half, The Simple Dollar has evolved from a small community of people sharing advice with each other into one of the world's largest financial websites. Most of the site's articles address:
Credit cards

Loans

Insurance

Education

Investing

Banking

Taxes
The Simple Dollar covers pretty much anything you need to know about personal finance.
The site publishes fresh content daily, so you will always find something new to learn. Some of the most useful posts trending on the site include:
The Simple Dollar keeps proving that it's one of the best personal finance blogs to read. You can learn a lot without signing up for an account or spending any money.
8) The College Investor
The College Investor covers topics that interest Millennials, such as:
How to save money for college

Refinancing student loans

Earning passive income

Credit monitoring services
The site publishes several articles per day, so you will find something new to read every time you visit. Don't avoid this blog because it sounds too technical. The moment you see the website's fun, cartoonish design, you will feel more comfortable and prepared to learn about personal finances.
What makes The College Investor one of the best personal finance blogs? Find out for yourself by reading articles like:
The College Investor publishes well-researched posts that cover a broad range of interests. Visiting the blog will teach you something, no matter how much you already know.
9) Bitches Get Riches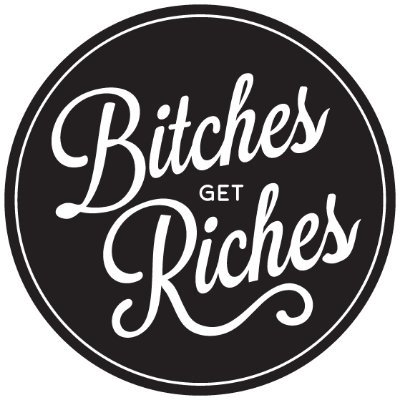 Can you take financial advice seriously when it comes from a blog named Bitches Get Riches? You will, after you spend a few minutes browsing the site. It didn't win a Plutus Award for Personal Finance Blog of the Year by publishing bad advice.
Just come to the site ready to take your advice with a heaping spoonful of snark. The blog actually has advice for many lifestyle topics. Those related to finances include:
Spending less

Saving

Making more

Goals & Market

Debt

Jobs & Careers
Bitches Get Riches has only been around since 2017, but it has managed to attract a large following and publish an impressive amount of content. It probably helps that the writers don't rely on ads to generate revenue. Instead, they have a Patreon that lets fans support them. If you want a question answered, you must become a patron.
Get started with Bitches Get Riches by reading choice content like:
If you were to ask these women why they have one of the best personal finance blogs, they'd probably say something like, "Because we don't F around." That's the kind of people they are—they get to the point while using impactful language. If you have a sensitive demeanor, you might want to read this blog on your fainting couch.
10) Of Dollars and Data
The only financial advice you should take comes from inspecting data. Without data, bloggers are just publishing guesses and repeating things they've heard other people say.
You don't need untested advice that won't benefit your life much. Of Dollars and Data breaks the mold by focusing on what writer Nick Maggiulli knows best: data analysis and personal finance.
Maggiulli works as the Chief Operating Advisor for Ritholtz Wealth Management, so he only has time to publish about one article per week. Since the articles take deep dives into their topics, you should set a reminder to visit his website weekly. You'll read blog posts like:
Few people publishing personal finance blogs have as much expertise as Maggiulli. Read Of Dollars and Data to gain insight from a true professional.
Hire a Scripted Writer to Boost Website Traffic and Get More Leads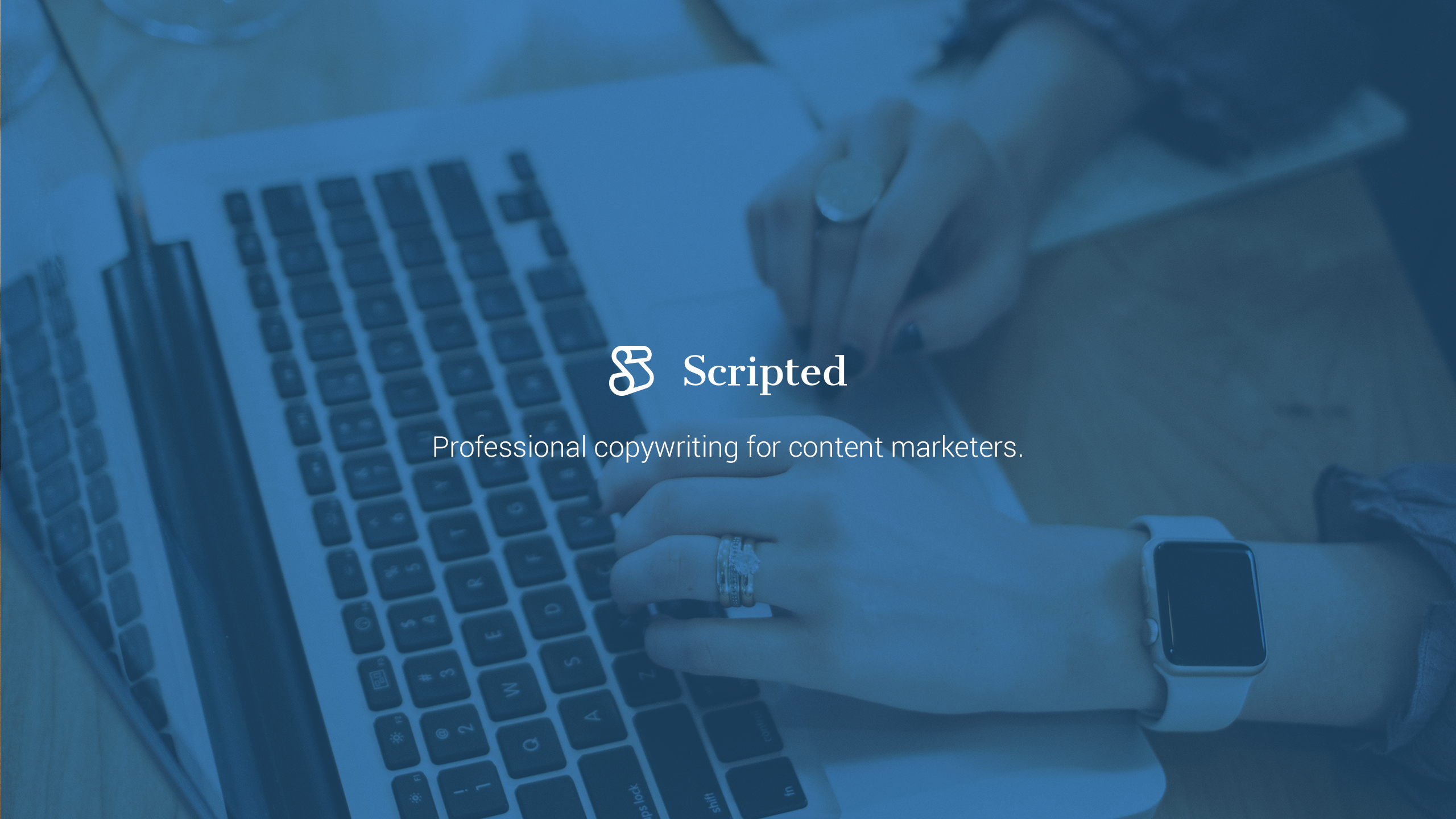 It takes an experienced, talented writer to develop content that can compete with posts from these 10 best personal finance blogs. Regardless, you need your pages to get ranked on the first page of search engine results. If you can't reach the first page, few people will ever see - much less read - your content.
Scripted can make it much easier for you to reach that goal. For a hands-off approach that doesn't require much of your time, sign up for a Scripted Cruise Control membership. Cruise Control gives you a dedicated account manager who works with the platform's top writers to publish unique content. Cruise Control will even manage your analytics to ensure you get the results you need to bring more traffic to your website and convert more readers.
You don't have to get a Cruise Control membership to benefit from Scripted. The platform has hundreds of experienced financial writers who've published with top personal finance blogs and magazines. Hire personal finance writers on Scripted so you can take advantage of their professional experience. It won't take long before your high-quality content starts making your business more successful.