The Blog Turns 20: A Historic Timeline of Blogging and Content Platforms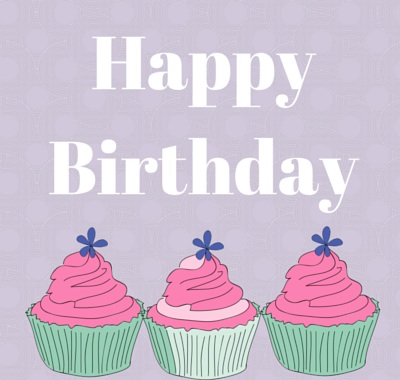 Reminisce about the evolution of blogging platforms from personal essays to marketing tools as the blog celebrates its 20th anniversary.
Justin Hall started what's believed to be
the first blog
in 1994 -- one year after enrolling in Swarthmore College.
He wrote brief, poetic and deeply honest posts on his personal struggles with his life, relationships and career ambitions. These weren't dull confessionals of a college sophomore studying abroad -- he explored his life in precise, gritty detail, bringing his personal, professional and emotional life down to eye level. Take this passage from a post on his
father's death
, which delves deep into his late father's emotional distance:
"I found a letter that my father wrote after the birth of my brother where he extolled the virtues of raising children with nannies - 'You only have to see the child for an hour a day, at feeding time.'
For the first time, readers were able to follow the inner and outer life of another -- over the course of 20 years. Since then, blogging has become ubiquitous, with 409 million people
viewing
15.5 billion pages every month. The following is a brief timeline of its evolution.
1994 to 1999: Early Years
In 1997 Jorn Barger, author the blog "Robot Wisdom," coined the term "weblog." One year later, in 1998, the Charlotte Observer launched a blog to present coverage of
Hurricane Bonnie
, which allowed the site to provide up-to-the-minute news updates for readers, which was written informal writing style. This would soon become standard for web-writing. Take this update, for example:



"Relax 'Dawson's Creek' fans.




The Wilmington studio that's home to the hit TV show suffered only minor damage from Hurricane Bonnie. The show did postpone production this week until Bonnie passed by.



That same year, computer programmer and website developer,
Bruce Ableson
, developed the blog platform Open Diary. The early "online diary community" allowed users to post diaries and set their own privacy settings, in addition to including the first comment system.
One year after "Open Diary" launched Peter Merholz -- who still blogs at
peterme.com
-- refashioned 'weblog' into 'we blog.' Thanks to him, the word "blog" became both a noun and a verb.
1999 to 2003: Birth of Blogging Platforms
The first blogging platform, Blogger, was
launched
by Pyra Labs in 1999. Blogging platforms democratized blogging by allowing anyone to start and maintain a personal blog without knowing how to code. In 2003,
Google bought Blogger
from Pyra Labs for an undisclosed sum. That same year, Matt Mullenweg launched
WordPress
-- users created more than 2,000 WordPress blogs in the first month.
In 2004, Merriam-Webster selected "blog" as its
Word of the Year
.
Many of those early blogging platforms are still around.
Blogger
remains one of the simplest blog platforms to use, although it has a limited number of available themes.
WordPress
, like Blogger, remains free to use. Its massive developer community has created countless plug-ins and themes for a rich visual experience. WordPress has evolved from a blogging platform into a full-fledged content management system (CMS). Its plug-ins have inspired other module-based CMS like
Drupal
and
Joomla
.
See also: 5 WordPress Plugins That Will Make You a Better Freelance Writer
2003 to 2008: Blogs Go Mainstream, Get Micro
As more and more people started blogging, they sought opportunities to monetize. Google purchased AdSense the same year that it bought Blogger, allowing bloggers to earn affiliate income from ads. Blogs had come a long way since Justin Hall financed his blog through reader donations. Ads made it possible to launch major blogs like
Gizmodo
,
The Huffington Post
and Andrew Sullivan's
Daily Dish
.
In 2007, Tumblr was
launched
along with the concept of the microblog. Instead of creating text-heavy content, microbloggers shared images, comics, videos, GIFs and links. Tumblr pushed other blogs to become more mobile-friendly. It was among the first to enable posting via SMS, email and voice. Tumblr, which is the
fastest-growing social platform for people aged 24
and under, was purchased by Yahoo in 2013 for $1.1 billion.
2008 to Present: Blogs Get Social
Over the past several years, social networks like Facebook and Twitter have given bloggers an even bigger stage. Blogging personalities like Jenny Lawson --
The Bloggess
-- for example, have raised armies of Twitter followers. WordPress and other blogging platforms have integrated social networks into their platforms. New blogging platforms like
Medium
, which launched in 2012, have not only enabled bloggers to publish, but distribute their work using email campaigns and other sharing tools.
Over the past 20 years, blogs have grown into much more than existential diaries. They're publishing platforms for major organizations, including leading news media outlets and the world's largest corporations. It's not as easy for bloggers to get noticed today, however, blogs remain vital tools for sharing lives, products and, above all, stories.
To Read More About Blogging, See Below:
5 Blogging Platforms You Might Not Know About
7 Detailed Steps to Creating Comprehensive Blog Posts
5 Ways to Avoid the Summer Traffic Slump on Your Blog