Everything You Need to Know About Facebook, Twitter & Other Social Media Updates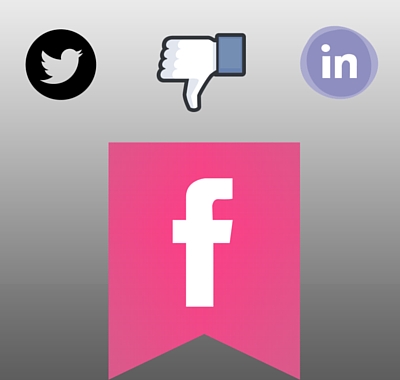 Content marketers, get educated on the latest social media updates.
One of the best parts of social media success from a marketing perspective is that it doesn't start and end with big, well-known brands. Small businesses enjoy just as much success, and can sometimes more efficiently leverage their social presence than big-box stores and worldwide brands. With success stories like
IdeaPaint
, a company that produces specialty paints that turn any surface into a whiteboard, it is clear that niche businesses can generate just as much buzz as an established industry. At least, that has been true in the past.
Recently, platforms started changing up the recipe. Updates to Facebook, Twitter and LinkedIn could change the marketing flavor even more. Companies that don't learn how to work with innovations and changes to rankings could find established marketing practices returning less and less ROI.
The key to success in social media is staying on top of updates though. As you know, there have been a lot in the news -- below we outline them for you, and advise you on how to use them to the best of your advantage.
See also: 10 Qualities of Shareable Blog Posts
Facebook Updates to Watch and Use
As a tech giant and the largest social media platform, with more than
1.49 billion
active monthly users, Facebook stays at the forefront of innovative approaches to marketing. It has already rolled out several updates, with more to follow shortly.
Dislike:
Users have been asking for a Dislike button for almost as long as the platform has been around, but Facebook has historically turned down the perceived negativity. Now, the innovative platform has looked at the motivation behind the desire for a Dislike button and plans to introduce more emotive options. Dislike may not be on the button text, but marketers could see Love, Haha, Yay, Wow, Angry or Sad turn up soon, after a
test run in Spain and Ireland
.
Instant Articles:
Facebook's foray into the world of publishing with Instant Articles may revolutionize news distribution. Major publishers test the waters with news items published directly to Facebook pages. The gravy on this new model is that all clicks on these articles show as a click on the publisher's website on comScore. The meat and potatoes of Instant Articles is that Facebook lets publishers keep 100 percent of the advertising dollars for these posts -- at least for now.
Reduced video ad cost:
In response to lots of customer feedback, Facebook has changed its pricing model on video advertising. This new model only charges advertisers after a user watches the content for at least 10 seconds. This should cause some discussion about CTA placement in video and push advertisers to create better hooks earlier in their video. After all, a click in the first 8 seconds is free, but one that happens at 12 seconds comes at a cost.
New Tweets for the Twitter-Obsessed
Twitter has also made some changes that might put smiles on the faces of marketing professionals around the globe. The introduction of Twitter Moments and changes to character limits might alter the face of tweets.
Twitter Moments:
This new feature curates the best of Twitter content and offers it to users through the touch of an icon. Tweeters see a title and brief description of the story and can swipe to get more information. As stories update, a blue dot appears, informing readers that new info has come to light.
No limit on DMs:
The 140-character limit on tweets is holding strong, but Twitter just announced a change in how it handles direct messages. When in a conversation and not on the general feed, businesses can post more lengthy replies, making Twitter a platform that offers very personal engagement.
LinkedIn Moves to More Private Social Media
In a move that seems counterintuitive, LinkedIn announced plans to make more content private and for members only. This professional networking platform appears to be moving back to its roots and away from the general public impression of social media as a social experience. This change could improve the quality of connections, but may seriously limit the size of new networks.
All groups go private
: As of October 14, 2015, LinkedIn will limit viewability of group content and conversations to members only. No more browsing through the platform to find related content and get a comprehensive view of a subject from professionals. Now, to improve the quality of group conversations, only members can see and participate.
No more subgroups
: Organization may be another mortality on LinkedIn as it cuts out subgroups. These will be broken off into individual groups and get hit with the privacy stick. Businesses that successfully navigate the change should see an uptick in the quality of their network and a reduction in spam content, but it will also change the LinkedIn marketing landscape.
What to Watch for Across Platforms
While there are plenty of platform-specific changes, general changes will also be hitting in the coming months. Watch out for
one-click purchasing
on many social media avenues. See something interesting on Pinterest? Don't bother trying to track it down from a broken link, just click buy and close the deal. Instant purchasing offers a whole new way to monetize social media. Pinterest and Facebook lead the charge, but expect to see this option on other platforms (
Instagram
for one) in the next year or so.
To succeed on social media, keep up with changes as they happen and implement creative, personal and relevant campaigns that drive brand engagement.
Need content?