Social Media Content Strategy for Your Relationships Site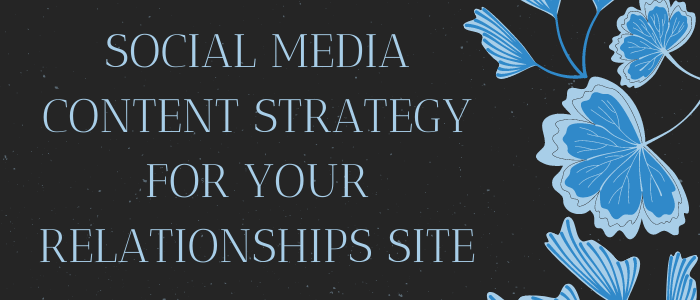 What is the right content marketing strategy for your relationships site?
Social media content strategy is essential for any business looking to gain more exposure. However, people aren't always actively looking for content or products when they're on social media.
This means that you need to think about what's going on in their lives, what they might be interested in, and what they're talking about to give them relevant information that will benefit them. This is the best way to get people actively searching for your content or products.
Take the following steps to create a successful social media content strategy for your relationships site.
Know Your Audience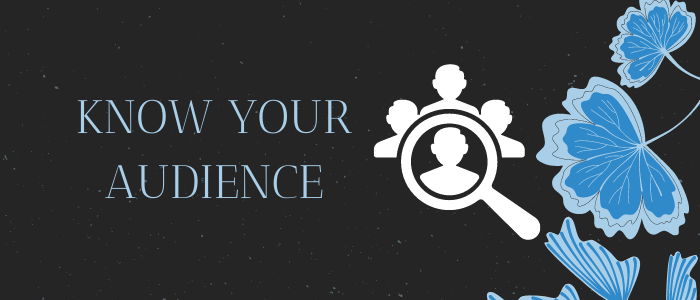 - Who are you talking to?
 - What is important to them?
 - What are they doing that might affect your brand?
 - How could you benefit them with the products or services that you offer?
Use this knowledge to develop a clear picture of your audience and what they need to hear from you.
Be Consistent
You need to find the right balance of information so that there is something new and exciting for your audience regularly, but not so much that it becomes overwhelming or annoying. If you offer lots of different products with different styles and prices, you might have difficulty being consistent. In this case, you might want to have a schedule that you follow for your other content types.
Create Appropriate Content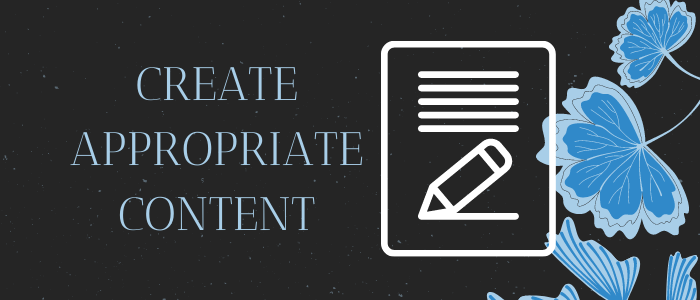 Be honest with yourself when it comes to what kind of content your audience is looking for. You can usually tell based on their feedback and whether or not they ask for certain types of information in the comments, messages, or social media. This is where you can find what kind of information your audience is looking for to create content accordingly.
Make Your Content Easy to Consume
You need to consider how much time people are spending on each platform.
For example, if your audience is mainly using Facebook casually throughout the day to check their status or see what other people are up to, you don't want to overwhelm them with long blog posts.
However, if your audience is spending a lot of time on Twitter, you might write short blog posts that they can easily share. You also need to make sure that you share all of your social media links on every blog post, as well as any necessary information about where they can find your products or services online.
Never Stop Learning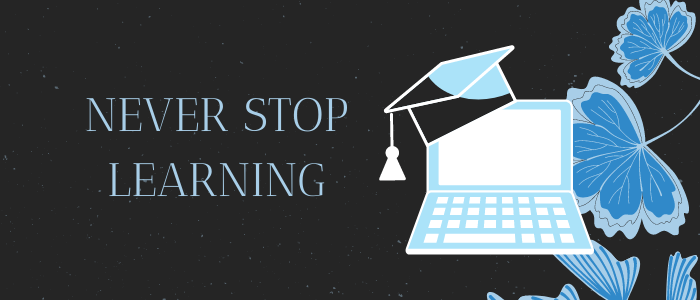 Keep up with trends within your industry so that you can stay ahead of the curve and provide even more value to your customers.
The content of your relationship site is the most important thing you need to focus on. If the content isn't engaging, people won't stay long enough to see your ads, and you won't be able to help them solve their relationship problems. Make sure that content comes personalized and relevant, so it doesn't get lost among other sites with generic content.
Additionally, don't just write about relationships – try writing about topics like parenting or sex/sexuality because those are all related subjects.
Finally, engage with readers by asking for feedback and comments through social media posts and blog post comments. This will help create a sense of community around your content, leading to more engaged followers who may also share it with others.
Content Strategy
When it comes to dating sites, a successful social media content strategy should provide interesting and valuable information that is uniquely targeted and original. You need to provide information that is personalized and relatable.
As a site that provides solutions for relationship problems, your content should contain real-world examples. People go to this type of website because they need help, and having relatable examples can make it easier for them to understand your solution.
Prioritize User Experience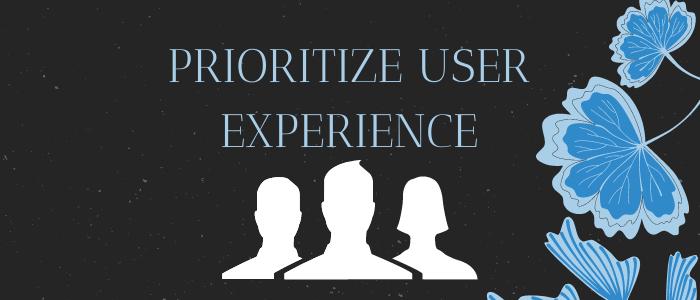 Content marketing should be an ongoing strategy that starts with prioritizing user experience. User experience is vital because it determines the initial response to the content, which is the foundation of the future relationship. Making sure your content is simple to navigate and easy-to-understand guarantees better engagements. Content creators should also include social media buttons like Tweet This or the Facebook Like button for sharing purposes.
Create User-generated Content
User-generated content can be in the form of status updates, tweets, or posts on Facebook or other social networking sites. User content strategy aims to increase customer engagement with your brand, products, and services through conversation rather than promotion.
Guest Blogging
Guest blogging is a content marketing strategy that relationship experts use to increase traffic and brand awareness. It's a great way to get content in front of new audiences, and it also helps content marketers build their brands through content sharing. Guest bloggers can write about any topic relevant to the industry like relationships, dating tips, marriage advice, etc.
As long as they produce useful content for readers in your target audience ideally with links back to your site, guest blogging will be an effective tool for increasing website traffic. There are many different ways you can implement this type of content marketing to generate more views on your site.
You could post a guest blog article every day or every week. You could feature guest blogs from other sites by using a roundup feature. You could also share posts from bloggers that aren't directly related to your site but provide an interesting perspective on the industry.
Telling Stories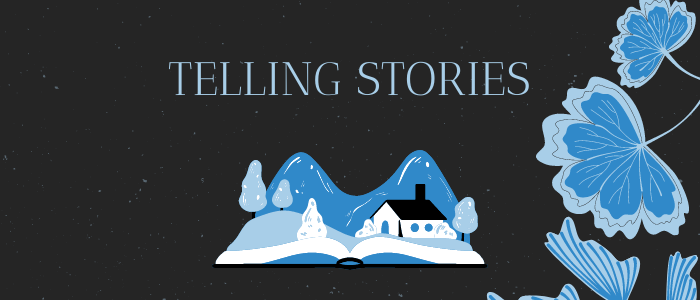 Write a paragraph about using storytelling in a content marketing strategy to promote a relationships site.
Telling stories in a content marketing strategy is about showing your audience something they've never seen before. You might start by telling the story of your brand's history or share an anecdote from one of your employees or customers. The goal of this type of content is to provide information that will generate excitement for the future and entertain audiences simultaneously.
Write Compelling Blog Posts
If you're wondering why you should invest in blogging and other forms of content marketing for your relationships site, it's because these strategies can help drive traffic and acquire new leads. It's also important to remember that successful social media content is all about being consistent, so find a schedule that works for you and your brand.
Before you think about writing blog posts that are engaging for readers, it's crucial to figure out what kind of voice you want to use. Your voice is what'll make your content stand out from the noise, so make sure your writing style is consistent with who you are and what your brand represents.
Creating compelling blog posts is about creating SEO-aware content that people will find interesting. If you want to make your blog posts more appealing, avoid doing what marketers call "over-blogging", leading to decreased engagement. Posting too frequently can also lead to repetitive material and a lack of variety.
Some tips for creating a compelling post include:
1) Following a specific format each time so your audience knows what to expect
2) Researching popular content or top-performing blogs in your industry before posting anything so you have a sense of what they're doing
3) Writing with your audience in mind and keep them in the know about what's going on with your company
Use Infographics
Infographics are images that present complex ideas quickly and clearly. They can also include illustrations, icons, symbols, charts, graphs, videos, and other multimedia elements. The great thing about infographics is that they're easy to share, so your audience will be more likely to engage when you add them to the blog posts and social media content you publish.
Include Videos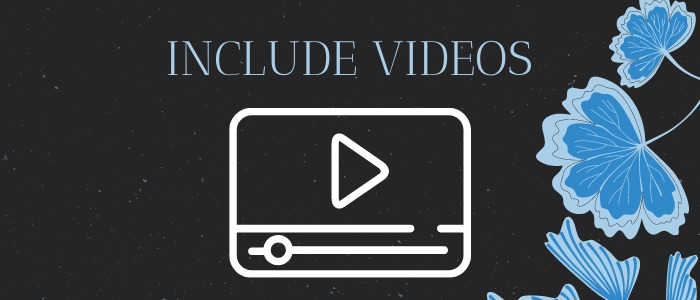 When working with video, marketers can't forget the importance of creating content that people want to watch. Millions of potential prospects can view your video marketing content, so it's important to be strategic about what type of videos you create.
Creating interesting video content is all about being creative with your content because variety will keep people interested.
Some ways you can create video content are by:
1) Producing a series of videos that follow the same format or theme
2) Posting videos related to specific blog posts or events in your industry
3) Sharing promotional videos related to specific products or services offered by your brand
Identify Key Influencers
Identifying key influencers is all about identifying what your most influential customers, prospects, and fans are saying online so you can engage with them directly.
You can use tools like Mention or BuzzSumo to do this.
Email Marketing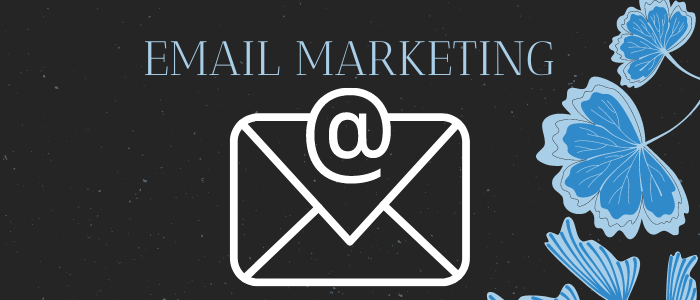 Email marketing is an essential part of inbound marketing. Email marketing is best used when it's personalized and focused on sending updates about products and services to people who've already shown interest in your brand. Email marketing aims to create content that prospects will find valuable, such as free resources or articles related to the topic they're interested in.
Generate Leads
Creating compelling blog posts and using other forms of content marketing can generate new leads for your business. You can qualify these leads through SEO, email marketing, and social media follow-up and, if the timing is right, you'll acquire higher quality leads.
Write in the Right Tone
Successful content writing is all about creating blog posts people want to read, so it's important to write in the tone that will resonate most with your target audience. For example, suppose your brand has a casual tone that's pretty funny but focused on results. In that case, you'd probably do well with humorous content that also provides valuable insights or information related to what you do.
Which Platforms Should You Use?
There are many social media sites - Facebook, Twitter, Instagram, and more - so which ones should you use to promote your content?
Below are some guidelines to help you determine which will work best to improve brand awareness, customer engagement and increase traffic to your website.

Facebook provides the opportunity to target by demographics - age, gender, location, etc.
This way, the content you share gets seen by the right crowd.
Facebook content can also go to other social media platforms like Twitter, which is useful for content marketers who want to improve their content following on multiple sites.

Twitter marketers should strive to include content that educates, informs, and entertains.
Though traffic isn't the main purpose of Twitter content strategy, it's still a great way to gain exposure if your content is clever and engaging.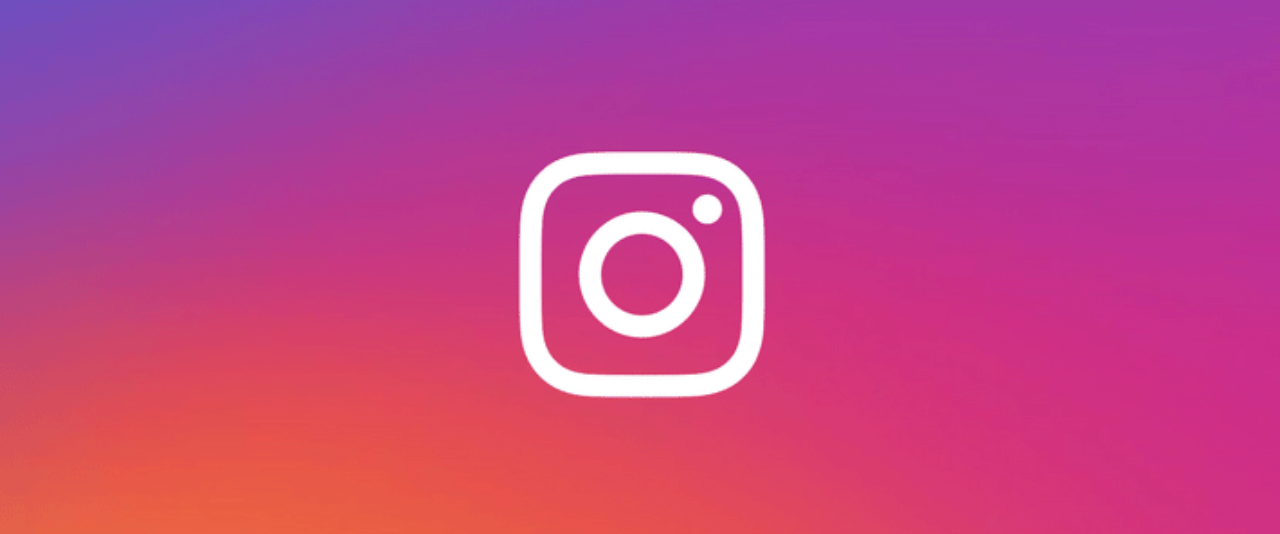 One content strategy that Instagram content provides is the ability to use hashtags.
Content marketers use hashtags to group content by topic, which can help increase content discoverability. Using popular hashtags also increases content awareness, making it great for content marketing campaigns.
Instagram is a visual platform where you should take advantage of imagery to grab your audience's attention.
Visual content mainly includes images, but also videos and GIFs. Instagram users are usually younger, so keep that in mind when creating content for this site.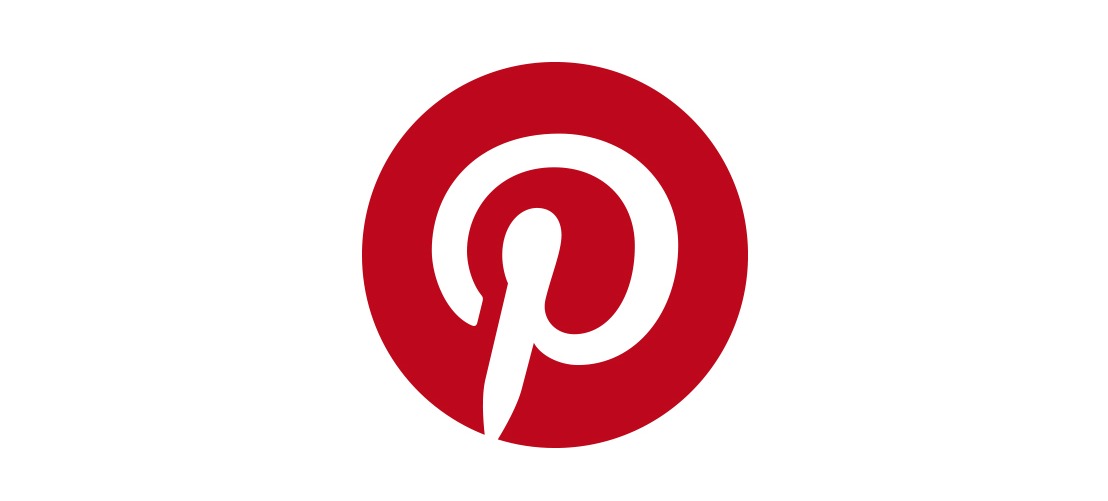 Pinterest is a visual search engine that works well with content like photos, infographics, and facts.
When you pin an image with a certain topic, users browsing that topic can find it on Pinterest and may follow your page as well.
Pinterest also uses a grid format that takes advantage of the visual aspect of social media.
The grid format shows multiple images at once, a useful feature for marketers who want to share a lot of content - whether about their brand or some top-notch articles relevant to their industry - in one post.
The content strategy for marketing a dating service or relationships site on LinkedIn would provide interesting, valuable, and engaging content to attract and retain customers. Create uniquely targeted and original content, not just a cut-and-paste job from other sites. The best way to engage prospects is to present them with fresh perspectives that make the brand stand out in the crowd.
How Scripted Can Help
So, here's the next big question: how can you create social media content for your relationships site?
One of the best and most cost-efficient options is to go with a professional freelance social media content writer for your relationships site. Instead of doing an exhausting online search for an expensive online writer, try the expert social media content writers at Scripted! With Scripted, you get the best library of content writers on the website you can use exactly when it fits into your budget and your schedule.
Ready to see what Scripted can do for you?