Quick Guide: Content Automation Platforms
Content Automation Platforms
Content automation is the process of developing and creating content to build a brand, after which it is then syndicated and distributed across the Internet to create links back to a brand's website and is also analyzed for its benefit. Various platforms exist to take control of every aspect of the content automation process in order to help handle those aspects of bringing leads to your business. The process takes a lot of work for the initial setup but runs automatically for you after that.
Companies use content automation for
lead generation
,
lead nurturing
,
lead qualification
and
gated content
. It is designed to help enhance the marketing automation process to ensure that sales teams are spending the right amount of time with the right leads to increase conversion rates.
The platforms allow for customization so business owners can reach out to their customers on a personalized level in order to give them the attention they want and need. Platforms track how well content is doing online, across multiple channels, so you can see what your audience is most interested in. This keeps you active in the social media space, allowing you to engage with your followers on a regular basis.
Who are the Major Players?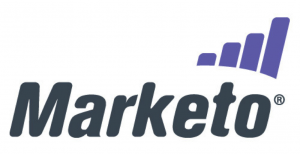 Marketo
With
Marketo's
platform, you can create, deploy and automate your:


Email marketing


Social media marketing


Lead generation


Lead scoring and grading


Inbound marketing


CRM


Landing pages and forms


You'll get analytics data to help you see how successful your campaigns are, so you can nurture your B2B relationships and increase your profit margins. Marketo's standard package (10 users) ranges from $1,995 per month for fewer than 10,000 contacts to $7,195 per month for between 250,000 and 500,000 contacts.
Enterprise clients: Samsung, Boston Children's Hospital, Canon, Chrysler and Intel.
Medium-sized business clients: Curves, Cord Blood Registry, HootSuite, Eventbrite and OpenTable.
Smaller business clients: Qualifacts, SunRun, Waypoint Homes, Palico and MarketShare.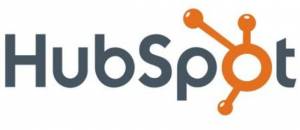 HubSpot
With a
HubSpot
subscription, you have access to all the tools and support for inbound marketing campaigns, including:


Email marketing


Search engine optimization


Building websites


Marketing automation


Blogging


Landing pages


Social media


Analytics


Features will vary based on the plan you choose.
HubSpot has more affordable pricing for small businesses, but greater limits on the number of contacts. The basic plan offers three users and 100 contacts for $100 a month, with $100 more for each additional 1,000 contacts. The pro plan for $800 a month offers additional features for up to 1,000 contacts, $50 more for each additional 1,000 contacts. The enterprise plan offers even more features, for $2,400 a month, for up to 10,000 contacts, with an additional $10 per 1,000 extra contacts. All plans bill annually. Training is available for an additional fee.
HubSpot's clients include IMPACT Branding and Design, Sigma Web Marketing, AmeriFirst Home Mortgage, ThingMagic and Sales Progress.
Eloqua
Eloqua's
marketing automation includes features such as:


Targeting and segmentation


Marketing measurement


Social media marketing


Lead management


Customer lifecycle marketing


Campaign management


Eloqua offers a basic plan for under 10,000 contacts with 10 marketing users for $2,000 a month. The standard plan includes the same contacts, with 50 users and additional features for $4,000 a month. The enterprise plan is customized based on your company.
Clients: McAfee, Eaton, DocuSign, Thomson Reuters and more.

Pardot
Salesforce's
Pardot
marketing automation includes features such as:


CRM integration


Email marketing


Lead generation


Lead scoring and grading


ROI tracking


Social marketing


Pricing ranges from $1,000 to $3,000 per month, with additional fees based on the number of contacts. Features vary from plan to plan.
Clients: Jet Reports, 2Checkout, Retail Solutions, Epicom and Demand Metric. 
Small and large businesses alike can benefit from content automation as part of their marketing automation strategy. Marketing is hard these days--fewer people are paying attention to direct mail, watching commercials and accepting telemarketing phone calls. Relying on a suite of tools to help you manage your marketing efforts streamlines the process, so you can focus your efforts on closing deals and keeping your clients happy.