The Marketing Underground: 5 Secret Online Marketing Communities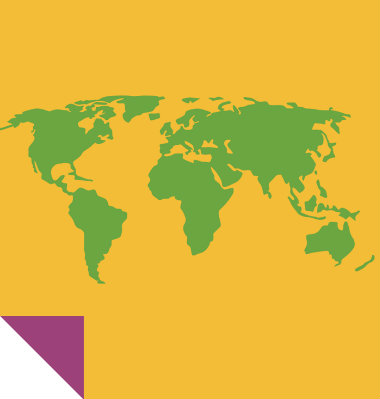 What are the best online resources for marketers to discuss their trade? Like-minded marketing pros get together in the following sites to refine their content strategy.
There are few safe places left for marketers to talk shop without being confronted by a siege of self-promotion. Thankfully, there are still marketing communities run by -- and filled with -- passionate marketers looking for real solutions to real problems.
We've collected five of the largest and most active marketing communities on the web. These are welcoming forums for posting questions and getting answers, lending a helping hand and networking with other professionals.
See also: How to Network with LinkedIn InMail
1. Warrior Forum
Discussions
: 566,252
Posts
: 7,441,549
Members logged in (as of writing)
: 11,910
Warrior Forum
is one of the oldest and most heavily trafficked marketing forums. It's been active since the '90s and has grown so popular that Freelancer.com recently purchased the site for
$3.2 million
last April. Beyond participating in marketing discussions, users can post blogs, keep track of fellow marketer contacts and form social groups.
Discussions to check out
:
2. Digital Point
Discussions
: 2,277,783
Posts
: 17,133,080
Members
: 737,895
Digital Point
offers a comprehensive platform for discussing marketing and business-related news and trends. It boats the greatest number of discussions and members on this list, and, additionally, offers a great platform to
promote content
.
See also: 5 Things You Can Do in 5 Minutes to Promote Your ContentDiscussions to check out
:
3. Money Maker
Discussions
: 57,899
Posts
: 334,454
Members
:113,688
Money Maker
has a comparatively modestly sized community, but it's populated by friendlier and more supportive users. Beyond offering a bevy of marketing-related discussion forums it offers searchable member profiles and exclusive "VIP" forums -- available for $40 per month.
Discussions to check out
:
4. V7N
Discussions
: 50,449
Posts
: 537,859
Members logged in (as of writing)
: 6726
V7N is tailored towards web marketers, designers and coders, giving it an edge to marketers increasingly concerned with
content design
. It offers frequently updated forums and an expert user base.
Discussions to check out
:
5. MarketingProfs
Discussions
: 42,20
Posts
: 260,700
MarketingProfs
is exclusively focused on digital marketing. The site claims a membership of more than 600,000 professional marketers and has particularly active marketing discussion forums.
Discussions to check out
:
There's no doubt the advertising and marketing industries have evolved to reach a tech savvy, internet friendly audience. Take advantage of these lesser-known marketing sites and forums to keep up with the rapid changes.
To Read More About Content Promotion, See Below:
Content Promotion Strategies: 4 Roads to Success
What Social Media Visits Bring to Your Content Marketing Strategy
Promoting Content on Social Media: How to Increase Your Shares [Interview]