The Love-Hate Relationship Between Marketers & Content Marketing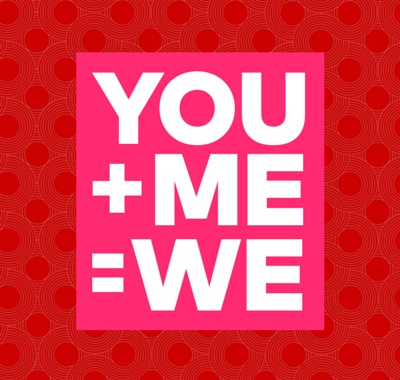 Improve your relationship with content marketing -- it's worth it.
Content marketing
can drive amazing results for many marketers, but it can also be very time-consuming and draining for their resources. For these reasons, and many more, it's understandable that content marketing can be a love-hate relationship in the marketing space at times. The rapid growth of online marketing has created a demand for marketers to use content to fulfill many business goals. When these goals are achieved it can be a cause for celebration -- but when they're not, marketers are left feeling frustrated and tired. If you find yourself in a love-hate relationship with content marketing, pay close attention to the following advice.
See also: OKCupid's Christian Rudder on Turning Your Blog Into a Viral Success
The Issue: Finding a Healthy Content Balance
Content requires a delicate balance of not being "too sales-y" or "too general," which often leads to a common conflict in the marketing department. When is your content too pushy? And when is it too passive? Users may grow to distrust or feel betrayed by content marketers if they feel like they're being sold to, however, at the same time, readers seem to respond to strategically placed call-to-actions.
What to do:
The truth is if an article's content isn't factual, and appears to be designed entirely to make the brand look good, your audience will feel cheated. However, if content is interesting, useful and appears accurate, readers are more likely to trust the associated brand and click on any embedded CTAs. Keeping this in mind, only aim to publish quality content that your readers will find valuable.
See also:
Where to Place Social Media Share Buttons in Your Articles
The Issue: Choosing The Right Distribution Channels
The sheer amount of publishing options can overwhelm marketers, especially since different types of content perform better on different channels. Naturally, marketers want to use the best channels to get the highest possible ROI from their content. But many marketers are at a loss when it comes time to decide how to effectively measure their content's reach.
What to do:
Finding the right social channels take time and the right answer might not be obvious at first. To find the right social media platforms for your brand, look at your content. Is it visual or text-based? Simple or complex? Visual content typically does better on Twitter or Facebook, while more text-based content does better on LinkedIn and Facebook. The best thing to do is to test content on different channels and look at what's working. Then do your best to repeat success. Keep in mind that you might now
rock every social channel
-- and that's OK. It's all about finding the right one for your content and your audience.
See also: 5 Dating Websites That Rock at Content Marketing
The Issue: Measuring Content Success
This can be one of the most frustrating parts of content marketing for marketers. If you're not seeing success from your content efforts, it can be very discouraging -- don't let this bring you down though. You just have to know what you want to achieve first in order to define success.
What to do:
First step is to identify what you really want to achieve through your content. Set four to five content goals and assign specific metrics to each goal that will define success. Check out an article we wrote explaining
how to measure the ROI of your blog content
and a webinar on
measuring white paper success
to learn more.
Content marketing doesn't have to be a love-hate relationship. Once you know how to overcome certain obstacles, it can the most rewarding marketing relationship you've ever had.
How have you overcome content marketing woes? Share your thoughts with us below.
To Read More About Content Marketing, See Below:
3 Admirable Traits of The Trendsetters in Content Marketing
Content Marketing Trends That Are Still Relevant This Year
5 Ways to Succeed In 2015 With a Content Writing Service