When Is a Bounce Rate Too High?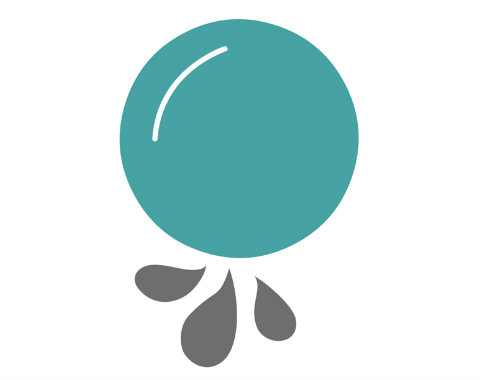 Getting visitors to your site is good -- but if getting them to act is what you really want -- you have to learn how to reduce your bounce rate.


The phrase "bounce rate" sounds fun, but in web marketing -- it's not. The web metric describes the number of visitors to a given site who leave without clicking elsewhere. The "bounce" in "bounce rate" doesn't so much refer to a toddler throwing a super ball, but the slang for leaving abruptly that has over 70 definitions on Urban Dictionary.

Getting visitors to land on your website is one thing. Keeping them interested enough to stick around and act is another. Here's how to do the latter:
When Does Your Bounce Rate Mean Trouble?

A bounce rate of 70 percent or higher signals a problem, according to research from RocketFuel. Finding yourself with that high a rate may be dissapointing, but there are a myriad of ways to bring that number down.
Be a Considerate Host

You should want your visitors to find your site fun, like guests at a party. This means you need a good user experience that's both intuitive and inviting.


Evaluate your site's color scheme. Does it clash or feel boring? Picking a new, compelling color scheme may seem difficult for those of us with no design skills, but there are tools that make this easy.
Make your site obvious. If your site's functionality and design doesn't clearly direct your user's eyes to relevant pages, then you'll likely lose readers.
Make your site look professional. What you leave out for your site's design is just as important as you include -- using pop-ups, overly stylized typography or automatically playing videos will lower your site's credibility and authority.


See also: How to Convey Authority in Web Design
Anti-Bounce Prevention

The essence of reducing bounce rate is getting visitors to click, or act, on the page they're on. Give them a reason to act. Every page should have at least one of the following:


A "read more" link to finish the post
A "subscribe here" button
Clickable zones within the site. Visitors tend to read in a "Z" or "F" pattern. Make clickable sites within one of those patterns or use heat map analytics for a customized report.
Get to Know Your Audience

To lower your bounce rate, you'll also need data on other metrics to compare. Look at return and new visitors. Return visitors probably don't need the same type of introductory content that new visitors might need -- while new visitors probably needs more context. Once you can break down your audience's needs and behavior, you can better tailor the type of content you provide.

See also: Millennials to Baby Boomers: Create Content for Your Audience's Generation
You Did It

By making an effort to ensure you know your visitors, make it easy for them to navigate and see your best content, you should begin to see your bounce rate decline. Don't feel the urge to set an arbitrary goal of a low rate -- chart your progress and let the process of increasing your site's engagement be rewarding.

How have you decreased your website's bounce rate? Share your thoughts with us below.
To Read More About Content Marketing Web Metrics, See Below:

5 Most Valuable Metrics in Content Marketing
Why You Should Ignore Vanity Metrics in Content Marketing
3 Essential Performance Metrics For New Content Writers