Is a Headless CMS Content Infrastructure Right for You?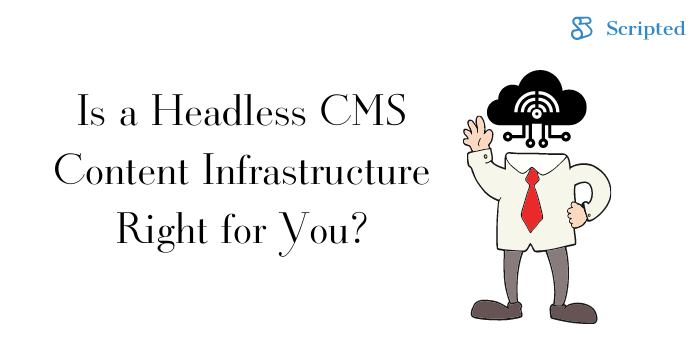 You might be wondering what a CMS is and why it matters to your online business. A CMS, or content management system, helps publish content without needing to know code. Examples of this are WordPress, Wix, and many others. It's an easy way for you to manage content. But today, content gets displayed on more than just websites. This is where a headless CMS comes into play.
Who Uses a Headless CMS?
Headless CMS technologies have been gaining popularity. There is a shift away from using only desktops or phones to access content. A more versatile form of CMS is headless. By using the cloud, content can be used on more than phones or computers. Users can now interact with watches, kiosks, smart TVs, tablets, and more. A headless CMS uses cloud APIs to expand content accessibility, third-party widgets, or even bots using all your data.
Let's look at some features and considerations when using a headless CMS. First off, it's mobile-friendly. You can easily send content to multiple devices, including mobile phones and tablets. The data can be visualized in responsive websites, or even apps, but they are read from a headless CMS. One example is that some cities allow parking meters to interface with mobile devices. The data is sent and received using a headless CMS.
Even content on traditional websites are easy to keep up-to-date with a headless CMS. Traditional websites are still a main presentation model for displaying content. However, there is a rise in kiosks. You can interact with data on touch screen interfaces. The content is controlled from the cloud. Users can look up their accounts, pay bills, or even check in at restaurants. These interactions link back to data used in the website.
Connect Devices Through Headless CMS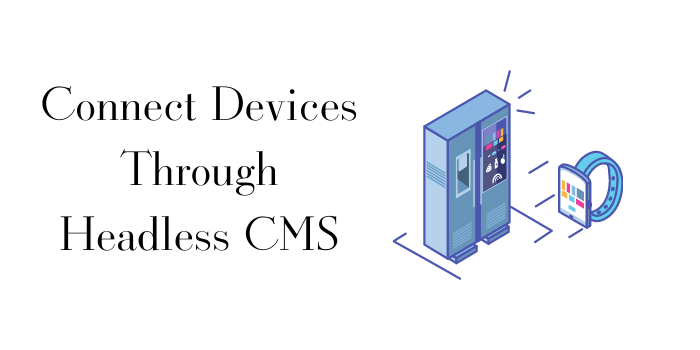 We live in a technologically advancing world. Smart home appliances are another way devices are connected to the internet and data transferred by a headless CMS. You can stream music or interface with Amazon Alexa to add groceries using a smart refrigerator. Headless CMS technology can connect these devices to each other. Of course, there are also Smart TVs. You can share your brand across different mediums and devices with a headless CMS.
AI is everywhere, and chatbots are being used more and more. You can converse with end-users without the need for human interaction. Help your customers get to the right information, send links, or even take care of account functions. This happens through AI bots interfacing with headless CMS. These are just some examples of multi-device channels giving your customers broader accessibility.
Using a headless CMS will allow you to reach different devices creating a greater product base. Products can be tailored and marketed to the specific device. Customers could even make purchases on the device. This technology enhances communication abilities like answering questions, comments, or instructions.
You can also achieve easy optimization of content using a headless CMS for each device. The mobile version of a website can be slimmed down, or app information on a smartwatch kept to the minimum. Data can be optimized for the specific device using the cloud. This takes less server management time freeing staff to work on other tasks.
Drawbacks
Let's now look at some drawbacks to consider when considering using a headless CMS. You may have to manually manage more content across devices. Designers and developers must consider the platform the content will be seen on. It can take more manpower to accomplish this. You have to separate content from the visual presentation in order to fit across devices.
When considering using a headless CMS for your content, there must remain a consistent message of your brand. If the experience is too different or difficult from one device to another, the audience might abandon their interaction. An overall uniform experience across devices can be achieved with a properly set up API. Engineering this part of a headless CMS is important to get right. You should consider the additional costs running a headless CMS will incur. There are other issues like security and language translation that should be thought of before migrating to a headless CMS.
Is a headless CMS right for you? Contact us now to start a free trial.