7 Creative Ways Startup Marketers Can Use Instagram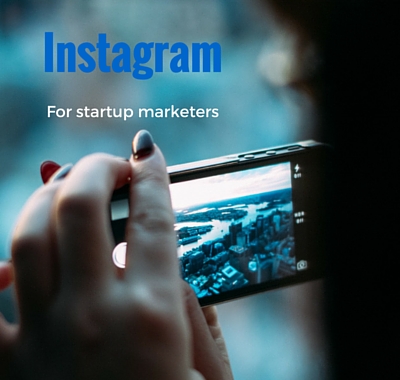 Instagram is a driving marketing tool for startup brands. Use this list to find out how to make the most of the social media platform.
Instagram has become a groundbreaking tool for startup marketers to tap into as they push to establish and grow their companies. Marketers
agree that images and photos
are the single most important factor in optimizing social media posts. But it is not only marketers who care about Instagram. Seriously high engagement rates show that the platform also matters to a brand's audience. With a 4.21 percent engagement rate,
an average Instagram post
has the power to drive more than 50 times the engagement of a Facebook post and 120 times of a follower on Twitter, making it a key platform for growing startups.
Here are seven creative ways startup marketers can make the most of Instagram:
1. Establish Your Own Hashtag
When it comes to Instagram, hashtags matter. Photos that have hashtags in their descriptions
get more likes on average
than those that do not. So think about creating your own hashtag and encouraging fans to use it when they post their own pictures. The outdoorsy website
Dirtbag Darling
makes great use of its custom hashtag, #
DefendersOfFun
,to encourage followers to share outdoorsy pictures of themselves. This customization and audience participation helps the brand grow and take advantage of free marketing opportunities on fans' own Instagram feeds.
2. Show Behind-the-Scenes Shots
Part of the beauty of Instagram is the extent to which it allows marketers to develop and establish a brand personality. Instagram is not just about racking up likes or follows; it is also about telling the story of your brand and creating a small window into who your startup is and what you are all about. Film and commercial startup
Camp4Collective
does a great job of showing magnificent behind-the-scenes moments. They have been known to show not only the beautiful mountains on which they film, but also the physical and emotional damage that comes with them. They have posted photos of cuts and bruises and even their own children, who they miss dearly when they are away on a shoot. This type of behind-the-scenes approach, when combined with emotional appeals, can work wonders for a startup's story.
3. Offer an Instagram Product
You already know your audience loves Instagram, so if your startup specializes in creating products -- think mugs, clothing, beer pong tables, etc. -- think about whether there's a way to incorporate Instagram goods into the mix. For example,
Blurb
turns customers' Instagram shots into calendars, photo books and more.
Ink361
makes temporary tattoos out of them,
NailSnaps
creates custom nail wraps and
Coastermatic
turns photos into stone coasters. Just remember that not all of your creative Instagram techniques and experimenting actually need to remain within the platform. It's OK to think outside of the box.
4. Post Something Yummy
Never underestimate the power of food. Startup cafes, restaurants, grocery stores and food-delivery services can really benefit from focusing on their product. Sandwich shop
The Melt
does an excellent job of mixing photos of people, the personality behind their shop, with pictures of delicious meals, the product. Even though their account is new and has a fairly small amount of followers, a closeup of cheese fries or a gourmet sandwich often reels in hundreds of likes. They're proof that a pretty picture of a delicious bite can go a long way on Instagram.
5. Take Advantage of the Great Outdoors
Outdoor gear companies are not the only ones that can take advantage of the beauty of natural light and gorgeous scenery.
Greenheart Organic
, an organic juice company, takes photos of its bottles of juice in flower fields, on canoes and on beaches, to name a few. It takes advantage of the outdoors despite being a food company. By focusing on colorful shots and lots of contrast, this approach totally works for them and might be a good option for you too.
6. Focus on Abstract Perspectives
A straight-on shot is often a boring one. Adjusting your photo angle is an easy way to upgrade your Instagram quality, even if you are not a professional photographer. See something you want to take a picture of? Ask yourself how it would look if you stood on a chair first or bent down to take the shot from below. This two second adjustment can work wonders on the quality of your startup's Instagram account. Take
Food Stories
for example. This pair of food stylists has established a custom look for themselves by taking a majority of their photos from a bird's eye view. The result is absolutely beautiful. So back up, move in close, climb up or crouch down before taking your next Instagram photo. The results could really move the needle on your account.
7. Don't Shy Away From Artwork
Maybe your startup is a brand that does not have the obvious visual advantages of a film company that shoots in the mountains or a baby clothing brand that can constantly post cute photos of kids. A lot of brands struggle with this visual question, but one San Francisco-based startup coffee shop found a way around mundane pictures by utilizing artwork. Four Barrel Coffee posts interesting sketches and beautifully designed mugs on their all black and white Instagram account. With over 20,000 followers, this startup is an important reminder that beauty certainly sells on Instagram, but so does creativity.
Did we miss any key startup strategies or awesome Instagram accounts? Like how it can be super useful for finding designers? Let us know, and share your favorites, in the comments below.
Need content?