Increasing Organic Traffic to Your Technology Website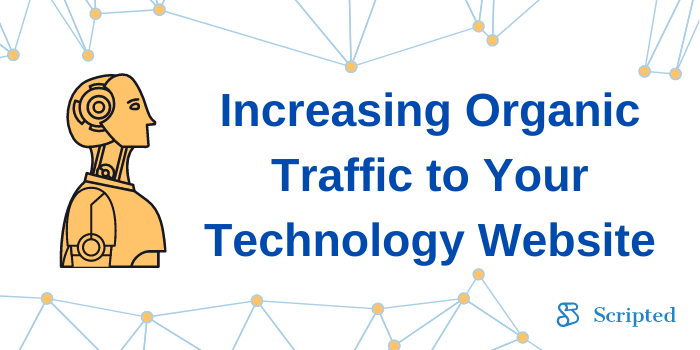 Your tech can change the world.
The difference technology has made in our lives over the last few decades is so substantial that it's impossible to quantify. In the future, technology will continue to change the world in positive ways.
You want your business to be a direct part of it, but you know that you need to reach more people quickly without spending a lot on advertising.
The problem is that increasing organic traffic to tech websites is hard. With so many technology companies vying for the same eyeballs, it can be difficult to get noticed by customers.
We've got the solution. To learn how to increase traffic to your site, you need a guide that breaks down all the best tactics. This complete guide will be your cheat sheet to growing your website visitors organically.
What is Organic Traffic, and Why Does It Matter?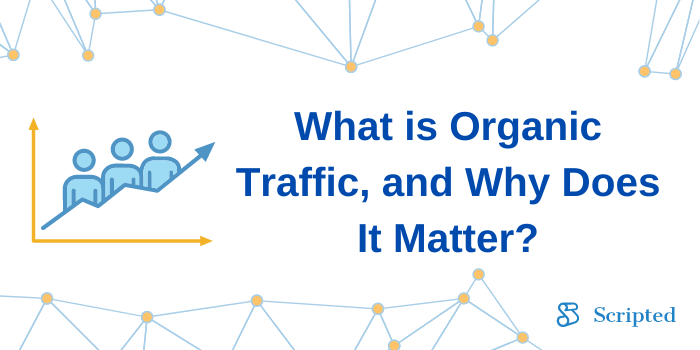 Organic traffic is the number of visitors to your technology website who come from search engines and platforms like Facebook and Twitter. It's a key metric for technology companies because it measures how many people are finding you without advertising.
Organic traffic matters because it shows that your technology company is relevant in today's world. A high organic traffic count means that you're generating interest on your own terms - not through expensive marketing campaigns but by providing valuable content to those who need it most.
Organic traffic makes it easier for technology entrepreneurs with limited budgets to get their message out there, which can be difficult when they're competing against much bigger brands with more money at their disposal.
However, it's not just about saving money on paid traffic. When done correctly, organic traffic also leads to higher conversion rates.
Define Your Site Goals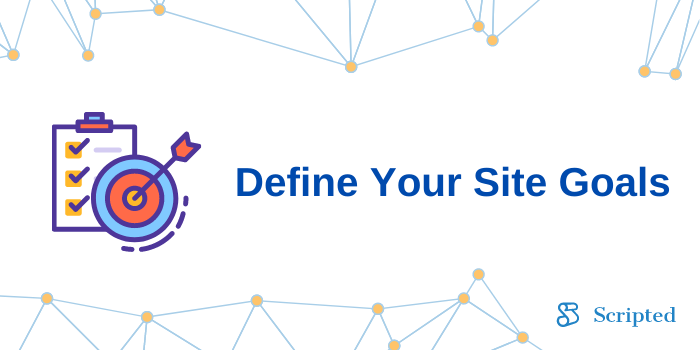 Technology businesses must define their own digital marketing goals before they start trying to increase organic traffic.
Here are some common reasons why technology companies want to generate more organic traffic to their website:
Selling technology products to a specific group of people. If you don't have the money for big marketing campaigns, you can still market your technology products specifically to a key audience through organic traffic.

Promoting technological solutions to problems that large numbers of people face. Many tech companies are producing innovative solutions for persistent problems like health issues or financial struggles. Without widespread awareness, tech companies won't be able to impact the people who could really use their solutions.

Building relationships with influencers and journalists in the tech community. Tech commentators often have large followings, and tech companies need to create a relationship so they can improve their products and services and build brand awareness.
Strategy For Increasing Organic Traffic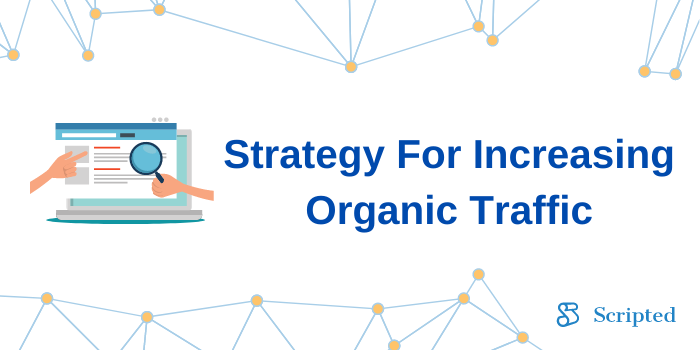 There are three main pillars for increasing organic traffic.
Creating quality content
The first pillar is creating quality content that resonates with your audience.
What does creating quality content look like?
Creating quality content means producing articles, videos, podcasts, and other forms of media that are interesting and valuable to technology enthusiasts in your niche. Quality content should be original, well-researched, and provide value to readers or viewers by answering their questions or solving their problems.
When creating quality content, it's important to understand your audience so that you know what they want.
On-site optimization
The second pillar is on-site optimization.
On-site optimization is all about creating a great user experience on your website. After all, why would visitors trust that your technology products and services provide a user great experience if your website can't?
If users can't find what they're looking for easily or if the technology content on your site is difficult to read, it's likely that you'll lose those visitors before they turn into customers.
Aim for a clean layout that's optimized for mobile devices and easy to navigate. Use software to make sure your website loads quickly.
On-site optimization increases the amount of time potential clients spend on your website, which is great for making sales and improving your website's standing with Google and other search engines.
Off-site optimization
Off-site optimization is about your discoverability factor. When people talk about your company online and link back to your site, the higher your website will rise in search engine rankings. Google will see you as an expert in your industry and will rank you accordingly.
Which types of content resonate with an audience interested in the technology industry?
Since technology is such a broad category, technology companies need to take the time to define which content will help them reach their goals by driving more traffic.
High-performing content includes:
Tech tutorials and how-to guides.

Infographics and blog posts that break down complex topics into easy-to-understand chunks.

Videos that are entertaining as well as informative.
Don't forget to include a clear call-to-action on each page of your website. 
How do you know what the appropriate call-to-action is for each page?
The best way to figure out what the appropriate call-to-action is for each page is to test variations with your visitors. Do they click a certain button more often than others? Do they respond more to a certain offer or request?
Google Analytics is one of the best tools businesses can use to track and analyze website traffic. It allows you to understand which pages are performing well and what's driving customers away from their site. It also measures how much time technology company visitors spend on your website, which helps you determine whether or not they're making content that they consider valuable.
Google Analytics also provides you with in-depth information about their technology website's visitors. It shows businesses which pages are most popular and how they can extract even more value from their technology website traffic. Understanding your visitors will help you make informed decisions about where to focus your energy on off-site optimization, like blogging or posting technology videos on YouTube.
How to Find Out What Your Potential Customers Want to Know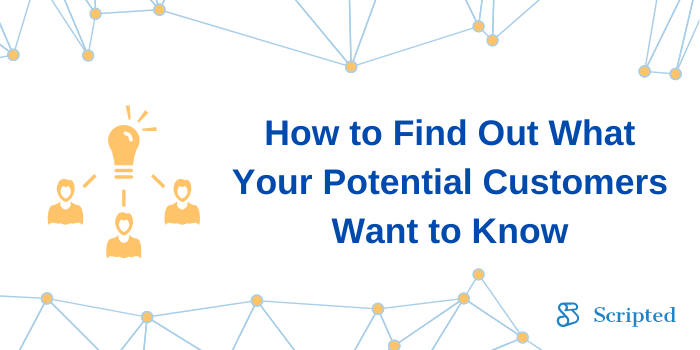 If you want potential clients and customers to find your website, you need to focus on the topics that they're interested in and understand the search intent behind keywords that they're typing in. For example, when someone uses the keyword phrase "voice-activated technology," are they looking for a device to use at home, software to improve their business operations, or are they researching the history of the technology?
Here are some tools to help with digging into keyword research and user intent.
Google Trends is a free service that tracks the popularity of keyword phrases over time. You can use it to see if a phrase is increasing or declining in popularity and also use it to compare different keywords. For example, you could search for how many people are searching "buy Android phone" compared to how many people are searching "buy iPhone" in a particular country or worldwide. You can view data for the past hour or go back as far as 2004.
Want to know what questions people are asking about a topic? With Answer The Public, you type in a keyword or phrase and the platform returns a list of questions that people are asking about that topic. Answer The Public has a paid version, but the free version is fine for occasional users.
Want to know what people all over the internet are thinking about tech products and services? Keyworddit is a free, unique keyword research tool that pulls ideas from Reddit, a collection of forums where users are known for their no-holds-barred comments on anything and everything. Enter a subreddit in Keyworddit, and it will delve into titles and comments to find up to 500 keywords.
Questiondb is another free tool that tells you what questions people are asking about a topic. It also works by mining Reddit threads. Questiondb rates questions by popularity and also allows you to group them by topic. 
Keyword Surfer is a Chrome extension that shows estimated search volume estimates for any query typed into Google. This free tool aims to be the fastest way to run keyword research and also allows users to set up a content editor so they can go through the entire content creation process without leaving Google Search.
Tech Industry Keywords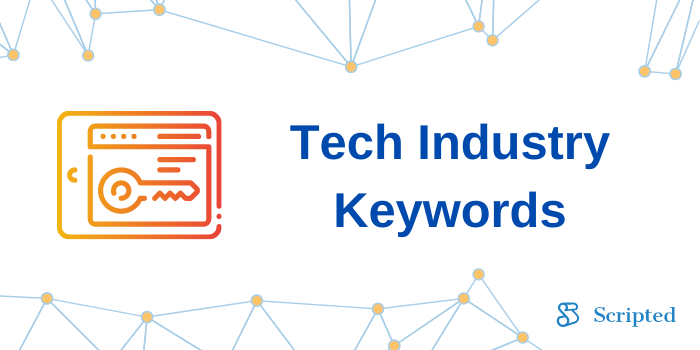 Here is a list of technology-related keywords that you could target for content:
technology companies

tech start-ups

technology management

technology solutions

technology consulting

technology entrepreneur

technology industry

technology trends

technology strategy

artificial intelligence technologies

tech hardware

IT security

track digital analytics

mobile apps

tech news

cloud computing
How to Track Your Organic Marketing Efforts
Tracking your organic marketing efforts is essential to see what content you're producing is resonating with your audience. By tracking technology website visitors, you can build a content strategy that taps into your audience's needs and keeps them coming back for more.
Put tracking code on every page of your website to record data about time spent on the site, bounce rate (the percentage of visitors who leave after viewing one page), new versus returning visits, and geographic location.
Use Google Analytics to record search engine referral traffic.
Set up Google Alerts to monitor what people are saying about you in the technology industry. You can also use a service like Ahrefs or MajesticSEO for backlinks data and Mention for social media mentions.
Top Content Marketing Examples from Tech Companies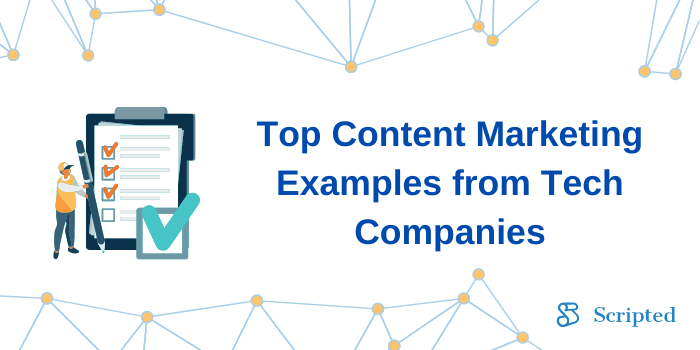 Here are some technology companies that are doing a great job with content marketing:
HubSpot is an inbound marketing software solution for small and mid-sized technology businesses.
Their blog features a range of helpful information about topics like:
The Ultimate Guide to Content Marketing in 2021

Market research

Creating an effective customer journey map

How to use Medium
Popular team messaging app Slack has built authority by producing a wealth of content around the broader issue that their tech is designed to strengthen - internal collaboration. Their blog also features articles about:
How to use their product, including how to create a channel

Remote working resources

Reinventing customer service

Digital sales floors

Essential employee engagement tips
A podcast is a great way to drive traffic and engagement because it's such a convenient way for people to consume content on the run. Social media marketing tool Buffer has a podcast called The Science of Social Media which explores ways to boost your marketing efforts. The podcast includes episodes about:
The art of copywriting

Pinterest

Instagram

Facebook ads

LinkedIn

Tips for using Buffer
Best Social Media Platforms
Social media can serve as an effective technology content marketing tool because it provides an easy way to connect with your audience and establish yourself as an authority. What are the best social networking platforms for tech companies? It depends on what your audience uses.
Here are some platforms that you could target:
Twitter

LinkedIn

Reddit

Facebook

Pinterest
Although Facebook is not necessarily technology-oriented, it's still a popular platform where technology companies can build authority because billions of people use it every day.
How to Hire a Technology Content Writer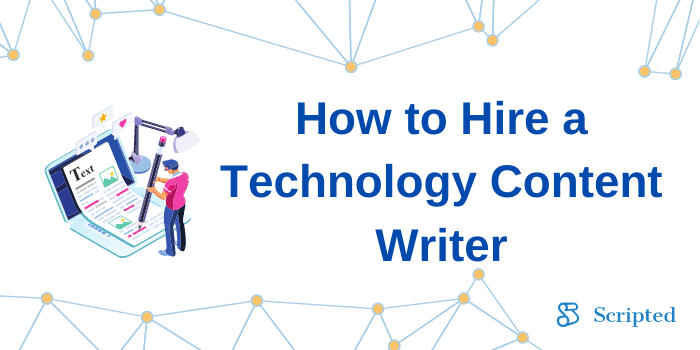 Finding a technology content writer can be difficult, and you can waste a lot of time and money looking for the right person.
Scripted has a team of writers that are experts in their field with years of experience writing about technology topics. We have writers who specialize in SEO, start-ups, marketing, software development, app development, entrepreneurship, and more.
You get the advantage of having your technology content written by a professional with years of experience. Plus, you will receive:
A free trial to get you started.

Access to the bios and ratings of all our writers so you can choose the best one for you.

The option to have your content marketing completely managed for you.
At Scripted, we work with the best writers — we only accept 2% of applicants.
Visit our technology industry page to get help with your content strategy.