Increasing Organic Traffic to Your Human Resources Website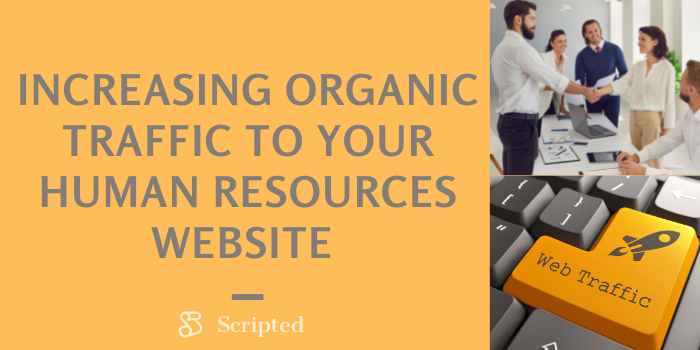 It's not always easy to get people interested in your human resources website. There are many HR-related blogs and websites out there, so it can be hard for you to stand out from the crowd. But don't worry! This guide will teach you how to increase organic traffic to your website by using some of the best marketing strategies available today.
Start a Blog on Your Company's Website
You should start a blog on your company's website to provide information about various issues your business may face. You will be able to reach a broader, more diverse audience this way.
Blog posts can be published to generate links that will boost your website's rankings on search engines. It is also possible for you to publish guest blog articles with other blogs, and this approach will serve as a great way of generating natural backlinks. Guest blogging has been proven time after time as a highly effective SEO strategy — it helps build an authoritative reputation with significant players in the industry while also giving you exposure through their social media networks.
Research and Identify the Best Keywords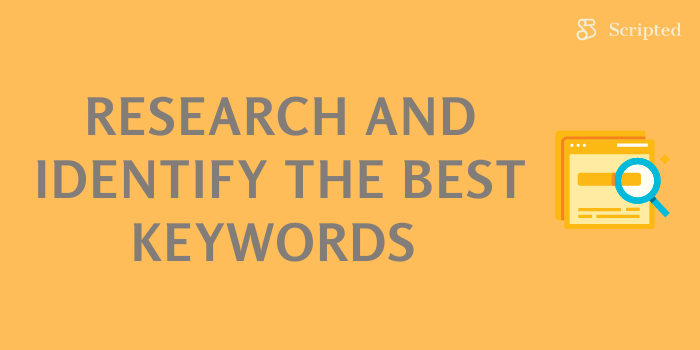 You will also need to do some research on which keywords you should use for your content. After all, search engines are the most popular way of finding information today. They rank websites based on their relevance to a user's query and how often they are linked from other places online. So you'll want to make sure that each blog post contains one or more of these terms to increase its chances of ranking well.
Popular keywords in the HR space include:
Employee retention

Compensation and benefits

Workplace culture

Benefits administration
To make sure you can continue generating traffic, you must publish blog posts regularly. Having a consistent publishing schedule will help boost your site's performance as well. You should try to publish new articles at least twice per week to keep readers coming back for more! Plus, if you release relevant information consistently over time instead of all at once, visitors are much less likely to lose interest because they know there is always something new waiting for them when they visit again next time.
Create an Article About Current Trends in the HR Industry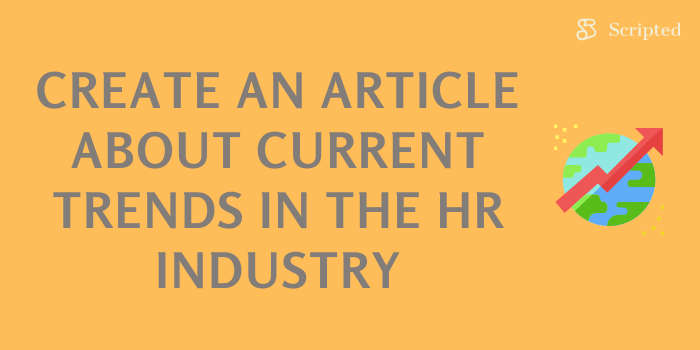 In addition to a blog post series, you should consider creating an article about the current trends in your industry. This will allow you to reach large audiences by providing them with valuable information that they are likely unaware of and may not know how or where to find otherwise.
Other HR topics you could write about include:
Recruitment

Compensation and benefits administration

Employee retention

Workplace culture

Employee benefits and perks
At the end of your article, you will have links to other relevant posts on your site. This way, visitors can continue reading about related topics without ever having to leave your website. The more time they spend there, the higher their chances are of becoming a paying customer.
You should also create a blog post about the benefits of hiring an HR consultant. This will allow you to increase your visibility and establish yourself as a thought leader in this field. You'll want to provide valuable insights into how you can help others, such as tips on choosing the right type of staffing agency or information on what kinds of skills are needed for success within your industry.
Share Your Posts on Social Media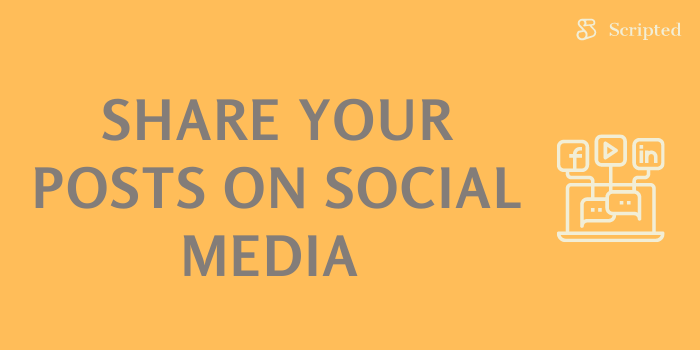 When you're finished creating a blog post, be sure to share it on social media sites such as Facebook, Twitter, and LinkedIn. You'll want your posts to appear in the news feeds of these websites so that they can reach people who may not know about them otherwise.
Finally, don't forget to include links back to your website! This will help you generate more traffic by sending interested readers from one page (your blog) to another page (your home page). And if someone shares your content on their personal or professional profile? That's even better — anything that gets out there is good for bringing new visitors our way.
As you continue to share your posts online, your profiles must be optimized for the best possible results. This will allow you to attract potential candidates searching for your services on social media sites such as Facebook, Twitter, and Linkedin. You'll need a profile picture, a catchy biography (don't forget keywords!), and an updated cover photo that reflects what you do — people want to know more about companies in their industry before they decide whether or not they're interested in following them!
Create an Outreach Plan with Influencers Who Can Promote Your Brand
Next, create an outreach plan with influencers who might be interested in promoting your brand through social media connections or guest posts for their blogs. You could have success reaching out directly if you have a personal relationship with the person or if you are already an established brand. If not, then it's best to work through an agency that specializes in influencer marketing so they can find someone perfect for your needs.
Add Social Media Buttons to Each Page of the Site so Visitors Can Easily Share Content
It's also essential to add social media buttons to each site page so visitors can easily share content on their profiles. This is another way for you to increase visibility and generate more traffic, and it will help spread information about your services around the world even faster.
Create a Youtube Channel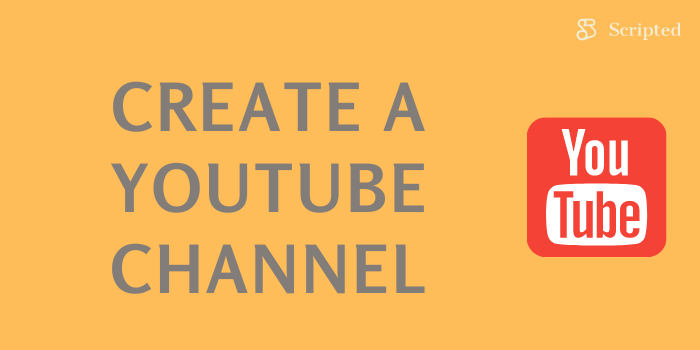 You should create a video on YouTube that describes all of your HR services. This will make it easier for people to find what they need, and they'll be able to see everything you offer without having to search through the website.
A video is a great and concise way to relay your company's values, workflow, services, and success stories.
You could also publish a video on your company's YouTube channel that discusses how to hire the best employees for your company. This will be great if you have any expertise in this area or want to share some success stories of past clients who managed to find staff members through hiring initiatives and social media channels.
Create an Email Newsletter 
One more thing to consider is creating an email newsletter that you send to clients and customers. This will allow you to keep in touch with them regularly, offer valuable insights into the industry or your company's services, and provide discounts for past clients -- anything at all.
Join Relevant Groups on LinkedIn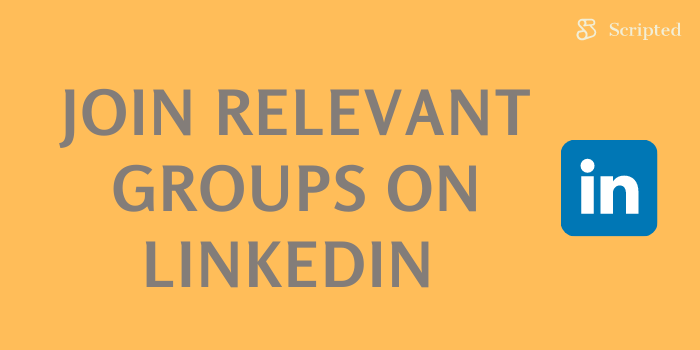 Finally, you should join relevant groups on LinkedIn and participate in discussions regularly. This will allow you to connect with people who have similar interests as your own company, share resources that they may find helpful for their work (such as blog posts or articles), and occasionally seek advice from experts in the field.
The great thing about LinkedIn is that you can interact with decision-makers from each company. Getting connected with people who have the power to hire your company on LinkedIn has been proven to be one of the best ways for you to generate new business leads.
Other Ideas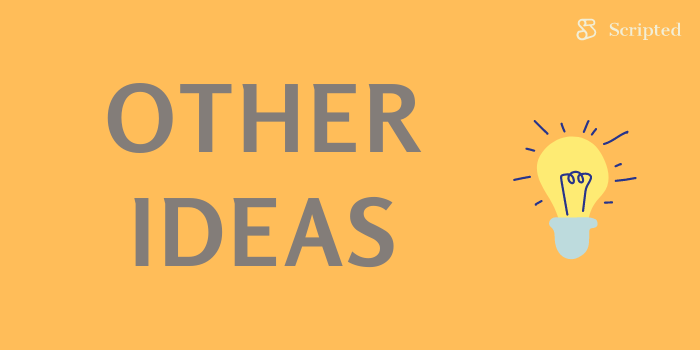 Encourage employees to share articles they find interesting or relevant with their networks of friends, family members, and co-workers
You should also encourage your employees to share articles they find interesting or relevant with their networks of friends, family members, and co-workers. This is an excellent way for them to show off what you are up to in the company. It will help build more visibility and often result in additional conversations about HR services.
The great thing about this is that it's free, and more people will read articles shared by their friends rather than a random paid ad that appears on their feed.
Submit articles about human resources or related topics to websites in your niche
Finally, you should submit articles about human resources or related topics to websites in your niche, such as HR Daily News, SHRM Blogs, and Workforce Management Magazine. This will allow you to showcase the knowledge behind your company without having to hire a writer — it's an investment that pays off because of all the future leads that come from these publications.
Host webinars with experts in human resources to provide valuable information about topics such as recruiting new hires and retaining current employees 
Webinars can be an excellent way to provide valuable information about recruiting new hires and retaining current employees. They're a great alternative to live presentations because you'll have the opportunity to answer any questions submitted in advance, which gives you more time for Q&A at the end of your talk.
This tactic is also scalable since you can set more events using replay footage after the first live webinar.
Offer free consultations to potential clients who are looking for help with their HR needs
You should also offer free consultations to potential clients who are looking for help with their HR needs. You'll have the opportunity to point them in the right direction, regardless if you're able to take on a project or not. It's an investment that pays off because of all the future business leads generated from these initial conversations.
Offer referral rewards for your employees and customers
Offer referral rewards for your employees and customers. This will motivate people to recommend new candidates into roles within your company or refer more clients over while encouraging other businesses owners in similar industries to work with you by offering incentives like discounts when they hire someone referred through this program.
Hire a Writer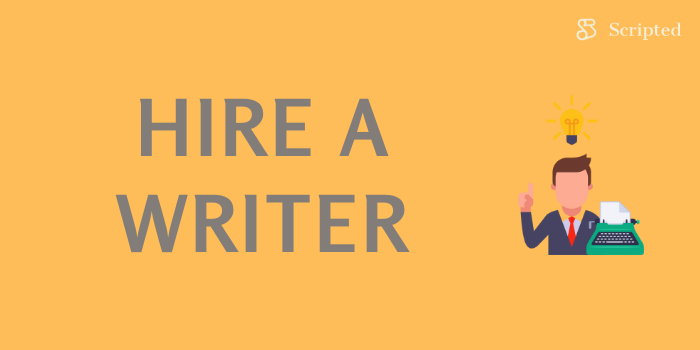 One of the best ways to maximize content output and make the process efficient is hiring a writer. Platforms like Scripted connect businesses with professional writers in their industry. A Scripted writer can create blog content, ad copy, ad scripts, content ideas, and website text that is fully search engine optimized and on-brand.
Conclusion
If you're struggling to generate new business leads, it's likely because of a flawed marketing or sales strategy. Luckily for you, there are many ways to increase your organic traffic quickly through writing and social media. If all of these strategies sound overwhelming, or if you want help enacting them in your digital marketing plan, let us know! Our team specializes in helping companies improve their SEO rankings and create successful blog campaigns with an understanding of how customers think. Visit our human resources industry page to get help with your content strategy today.