Increasing Organic Traffic to Your Transportation Website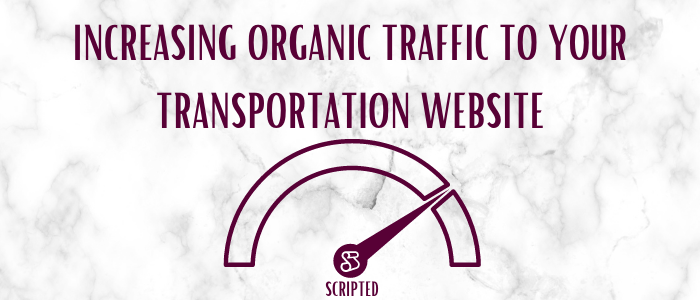 The transportation industry changes frequently, and there are often logistical issues that cause these adjustments. The industry is also growing, at around 3.4%. While that's good news for companies that are developing new offerings, it can be stressful for other companies that are trying to advance. They may struggle with the ways things change. Fortunately, if you're in that struggle, there are ways to get out.
One of those ways is through the right kind of marketing efforts to increase organic traffic to your transportation website. If you want to be competitive, and you want your customers to keep coming back, your site and company have to give them what they need. A good content strategy can help with that because it increases the organic traffic to your website more easily. Here's what to do, to get started.
There are Big Benefits to Investing in Content Marketing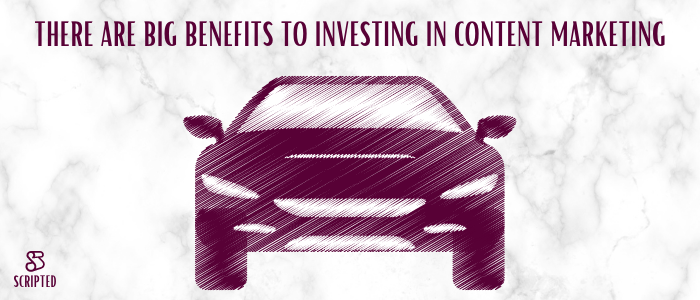 Your transportation website can really benefit from focusing on quality content marketing. In turn, that marketing will lead to higher levels of organic traffic. Before getting into the specifics of that, though, it's important to understand the value of creating a good strategy for your transportation website. Not only that, but you need to know why that strategy is so important to an increase in organic traffic, as well.
Showing Off Your Company's Value
Your transportation company may have a lot of value to offer to people who could use its services. But that value isn't going to matter much if potential customers can't see it. With the right transportation website and content strategy, though, you could increase organic traffic significantly. Not only is that good for your business, but it's also good for the people who need what you have to offer. It means they're finding you.
Companies in the transportation sector are plentiful, so if you don't have more value than your competitors you may struggle to get customers coming to you. But the right content marketing can change all of that. Even if your offerings are very comparable to other companies, how you market those offerings and the way potential customers feel about what they're getting from you can make a significant difference.
Build Authority in Your Industry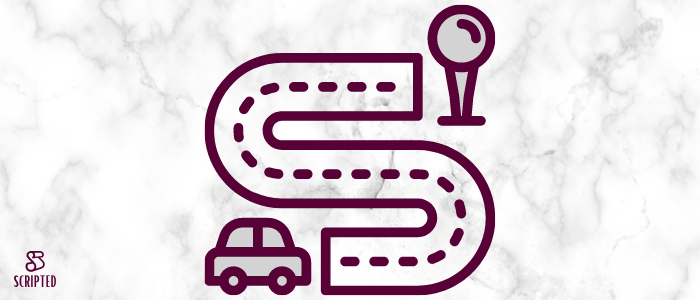 You want to be seen as an authority in the transportation industry, and when you focus on content marketing and organic traffic it's easier for you to do that. You'll get more traffic to your site naturally, and those people will keep coming back because they'll see that you have something good to offer. The more you can provide them with good information and high-quality content in the transportation sector, the more you'll be seen as a go-to website for that industry.
It takes a lot of time to develop yourself and your company as thought leaders in the transportation industry. But putting in the effort to do that can have big benefits over time. Not only will people come to you for knowledge, because you're seen as an authority, but more people will want to do business with a company they see as authoritative, as well. You can use that status to bring in more organic traffic, and further increase your bottom line.
Naturally, Increase Organic Traffic
You want your audience to remember you, but they have to find you first. If they're not seeing you around the web, or they aren't finding links to what you're offering, they aren't going to head to your site. That means your content marketing game needs to be stronger, so you can increase the level of organic traffic that's coming into your website. The more quality and value you provide, the more likely it is that people who are looking for transportation companies will find you and consider using your services.
Simply getting your name and information out to the masses, and being active online and on social media, can increase the organic traffic to your site. That occurs because people see your name. They find your discussions and tidbits of knowledge naturally, and they come to see what else you say or do. That drives up your website ranking, and the right keywords in your content only enhance that experience.
Nurture Leads for Better Conversion
You want high conversion numbers. It's one thing to have good SEO and increase traffic, but your content marketing needs to do more than that. If people come to your site but don't find what they need there, they probably aren't going to come back. Tools like Google Analytics can tell you whether they came from, and also whether they turned into a customer of your transportation and logistics company.
Nurturing leads that come to your website is one of the best ways to make sure you convert as many of those leads as possible. You can nurture leads through quality content, understanding and relating to their pain points, and letting them know you see what they need from you. People want to feel heard and understood, and they're more likely to work with transportation companies that make them feel that way.
Tips for Creating a Strong Strategy for Your Transportation Industry Website
By looking at other industry websites that focus on transportation and logistics, it can be easier to see the specific types of things they're doing for success. Before doing that, though, there are a few basic tips you'll want to follow in order to make sure you're making the most out of your transportation company's content marketing. Here are a few of the most important things you'll need to consider.
Your Company Needs a Profile
The first thing you want to do when you need to increase organic traffic to your website is make sure you profile your company. If you don't know what you really do, you won't be able to clearly express any of that information to your potential customers, either. They know you're a transportation company, but they may not really understand what all that specifically means.
If you ship large items, small goods, refrigerated, overnight, or other types of things, you want to make sure your customers are aware of that. For example, if you ship via truck, you're part of an industry that reached $791.7 billion in total revenue in 2019! Being part of that is significant, and you can use that to showcase your company's profile and what it offers.
Profiling your company doesn't have to be difficult, but it does take a little time and you want to make sure you do a thorough job. Otherwise, you could end up missing out on a lot of organic traffic that would lead to more customers and a better bottom line. Consider who your customers will really be, what kind of transportation and logistics assistance they want, and whether they can find you based on the information you're providing. When you're well-profiled, you can take another step toward more traffic.
Develop and Define Clear Goals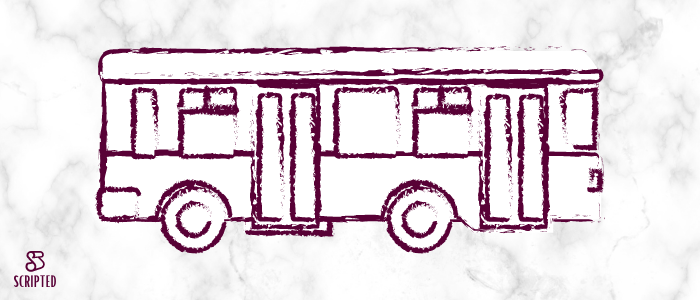 Your company is only going to move forward at the highest level of full potential if you define and develop clear goals for yourself and your business. Wanting to make more money or have more customers is logical, but it's not very specific. Those specifics are what matter because they help your company see where it is and where it wants to go. Then, you can focus on how to get there more easily. Without good goals, though, your transportation company may flounder.
Customers and potential customers will also notice the lack of goals, which could mean they aren't as comfortable doing business with you. They want a strong company that knows where it's headed and what's important to it, especially when they're trusting it with goods that may be fragile or perishable, and that might be shipped all over the world.
When you have strong goals, your company can focus on advancing its plans and dreams for future growth. According to the Bureau of Transportation Statistics, North American transborder freight was up 41% in June of 2021, vs June of 2020, and was up 12% when compared to 2019 numbers. That indicates that transportation companies are focusing on their goals, and building their dreams. You can, as well.
Choose the Right Content Types
The right kinds of content are a big part of increasing organic traffic for any kind of transportation company. You need quality content, but you also need quantity. If you don't have both of those things, you aren't going to get enough organic traffic to your site. By selecting content that works for your needs and also gives customers what they're looking for, your transportation company may see more success. It's not just about the content, though, but when and where you're posting it.
Articles, ebooks, blog posts, white papers, social media information, and more can all be part of your content strategy, and help you with increasing organic traffic. But make sure you're putting out a steady (but not spammy) stream of content, and that you're focused on the times and places where your potential customers are most likely to find you. That's among the best ways for you to get found organically, which will bring more traffic to your website and increase your bottom line.
Successful Transportation Industry Sites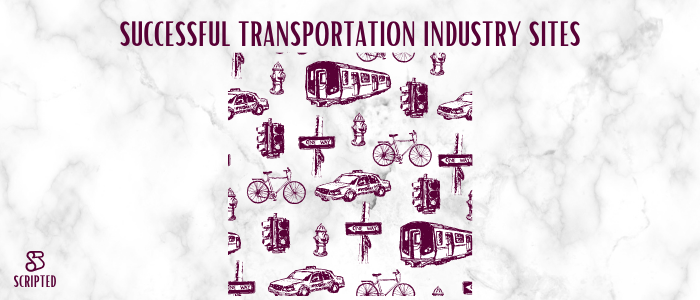 Understanding what your competition is doing right is important, and can also help you figure out what you can do that's even better. Here are a couple of transportation industry sites that are doing it right.
One of the biggest reasons that UPS is a standout among transportation companies is because it's reliable. While other companies have struggled during disasters and had related problems, UPS has generally been on time and continued to deliver. Its website is easy to navigate, tracking is intuitive, and customers can get information without frustration. UPS isn't perfect, but it does a good job in its industry, and its brand recognition is extremely strong.
While FedEx sometimes struggles with getting parcels to their destinations on time, it's a highly recognizable brand and one that a lot of individuals and businesses depend on. It also has a quality website that's easy to navigate, so customers can find what they're looking for quickly. Transportation and logistics companies like FedEx understand the value of customers' time and work to make planning their shipping easier for them.
Ready to take your transportation industry website to the next level, and increase your organic traffic? Sign up for a 30 day trial of Scripted today, and get the support you need to advance your content marketing and improve your bottom line for the long term.