Increasing Organic Traffic to Your Sales Website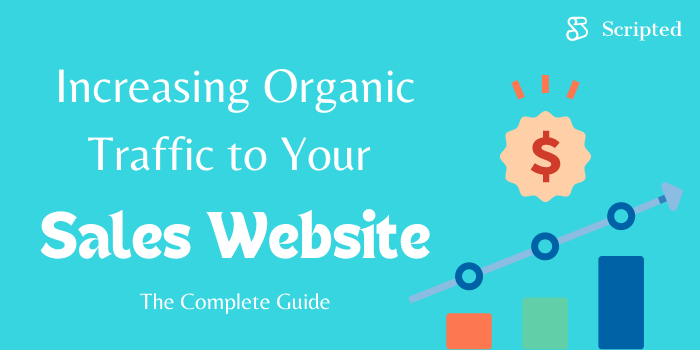 No matter what niche your sales website operates in, yours shares a common goal with all the other sales websites on the internet: To convert as much traffic as possible.
Of course, turning a random visitor into a loyal customer is not an event, but a multi-step journey, often called the "customer journey," which begins with the awareness phase and treks on through information-gathering and comparison phases that, if you do your job right, will be driven by the information your website has to offer.
So, not only does the content you publish on your website and other channels have a direct impact on conversions and your sales website's overall objectives, but it also has a direct impact on the other end of the equation. That is, driving organic traffic so you have more visitors to convert into more leads. Here's how you can approach your content to increase organic traffic for your sales website.
Identify Your Low-Performing Content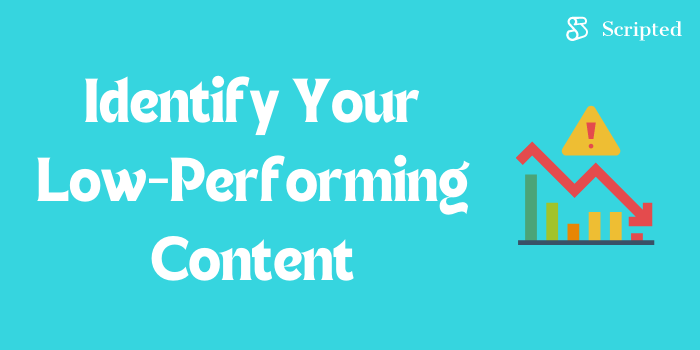 Oftentimes, website owners are quick to jump on a new strategy or pathway that completely dismisses their existing content. Not only is that short-sighted, but failing to make use of your existing content only means wasted time and effort. In reality, the first place your content strategy should start if you're trying to increase organic traffic is in evaluating your existing content.
By evaluating your existing content, you accomplish two things: You're able to improve upon the content that isn't performing well and you get to look at metrics that reveal what content is performing well, informing your strategy later on. Social media signals, like likes and shares, can also help you quantify the performance of your content.
When looking at low-performing content, you should:
Evaluate the content. Is it of high-quality? High-quality content is informative, robust, and packed with value. Correct grammar and factual errors and then consider how you can expand upon the content with new sub-headings and lists.

Optimize on-page SEO. Add a meta description, optimize for a target keyword, include the keyword in the title and slug, add alt tags for images, and so on. Taking on-page SEO to the next level will help boost performance for all of your content.

Include helpful links. Bring traffic from low-performing content to content that converts visitors more effectively by linking to those posts and pages within your content.
You should re-evaluate all of your content every few months, taking the time to re-optimize content as its performance levels off or begins to decline.
Discover Keyword Opportunities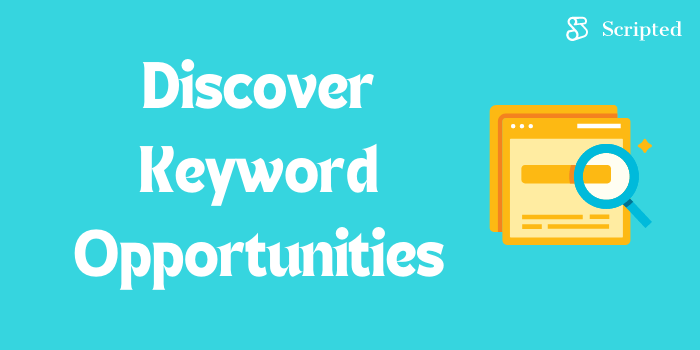 Keyword research has come a long way in recent years. Simply picking popular keywords to create content around isn't good enough. To increase traffic and drive conversions, your website needs to work with a real keyword strategy--one that focuses on filling gaps in your existing content while catering to the needs, pain points, and questions customers have in each phase of the journey.
There are many ways to discover keyword opportunities, but it begins with an analysis of your existing content marketing strategy. Many tools exist to help you do this, each one offering various reports and features to dive into things like content quality and relevance. Once you know the keywords your existing content has covered, you can step to external tools to create a list of keywords your audience is searching for.
Put your internal and external keyword lists together, remove redundancy, bundle like keywords, expand existing content with semantically-related keywords, and then all the remaining keywords should be assigned to a phase in the customer journey and used to inform your content plan. It will take a great deal of time and effort, but doing it the right way is sure to pay off!
Prioritize Click-Through Rate (CTR)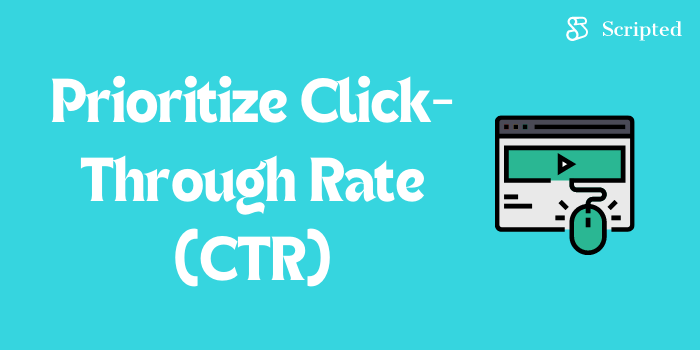 One of the fundamental practices to increase organic traffic for any website is re-thinking how you look at SEO and components like meta descriptions. Make simple shifts in your approach, like treating a meta description like a call-to-action instead of a summary, can greatly improve your site's click-through rate and grow your organic traffic. Look to Google Analytics to explore these metrics.
Evaluate the meta titles of your content as well, especially for sales pages that have a high conversion rate for the traffic they do attract. If you need help improving your meta titles, consider including keywords and also look to PPC ads, as PPC advertisers spend a great deal of time optimizing their ads for the most clicks.
Include your target keyword naturally, whenever possible.

Keep the searcher's intent in mind.

Treat the meta description as a call-to-action.
In addition to the above, make sure you keep both the SEO title and the meta description within the character limits Google imposes, or else they'll end up cut off in the search results, which will lead to reduced efficacy.
Optimize Content for Conversions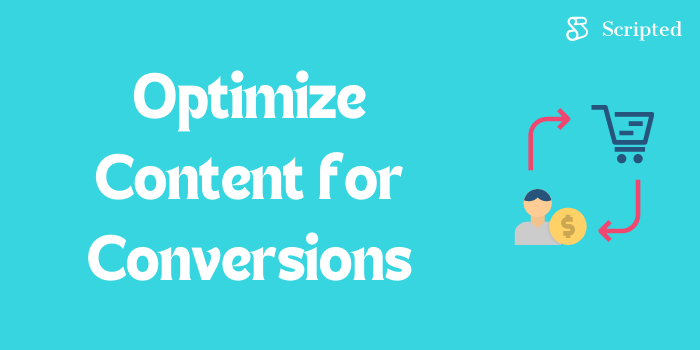 In addition to optimizing a piece of content's meta information to get the most clicks, you then need to consider the other half of the equation, which is optimizing the rest of the convert to generate the most conversions. Optimizing content for conversions starts with high-quality content, but there are a number of guidelines you can follow to make sure you're on the right track.
Focus on the searcher's intent. If you're writing a listicle about the top ten bookkeeping tools, the searcher's intent is to compare their options and gather information about tools that meet their needs.

Assign content to the journey. Every piece of content has a role to play in your customer's journey to conversion. Knowing what that role is will help you offer the most valuable information in the best format possible.

Create a relevant call-to-action. "Schedule a consultation" is not an appropriate call-to-action for content meeting a customer in the awareness phase, or even the consideration phase. Instead, a better call-to-action for the above example may be, "Learn more about our bookkeeping software."
With all of these tips in mind, it becomes clear that optimizing your content for conversions isn't about writing sales pitches, it's about meeting a visitor where they stand and offering them a logical next step.
For instance, all of your content that ties to the awareness phase should offer an introduction to your brand, while your content in the consideration phase should offer comparisons to your competitors. Only for content addressing the decision phase should you begin to offer the reader a discount, free trial, or consultation for them to make a commitment.
Target Featured Snippets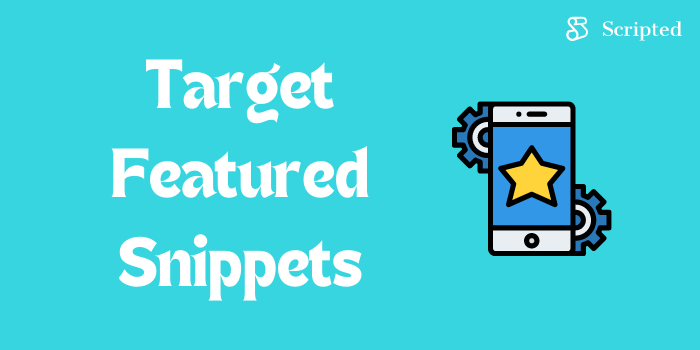 Building out content around the keyword opportunities you have discovered is important, and so too is optimizing that content for clicks and conversions, but there's yet another way you can supercharge your organic traffic: Target featured snippets.
Featured snippets remain fairly new in SEO, but they refer to content that takes up a large percentage of the view port in search engine results pages, calling attention to themselves as they've been hand-picked by search engine algorithms to be the most visible and complete answer on the page.
Many different types of featured snippets exist, including:
Answers.

If you type a question into Google, like "what is Daylight Savings Time?" you'll likely be met with a featured snippet that not only shows you the answer, but a small image, too.

Videos

. If you offer video content, earning video featured snippets will prove extremely valuable. Searches like "how to tie a shoe" feature these snippets, which showcase a large video that can be played with a click, without leaving the search results.

Recipes.

If you look for a recipe for a dish or drink, you'll see the typical search results, but just above them you'll see a scroller of recipe snippets, each one featuring a large image with a star-rating and short description below it.
Optimizing your content for featured snippets requires you to first decide the type of snippet you're targeting (i.e., a paragraph, list, table, video, etc.) and then work to create content that answers a searcher's query to the best of your ability. Keywords and relevant imagery are very important here.
Hire a Content Writer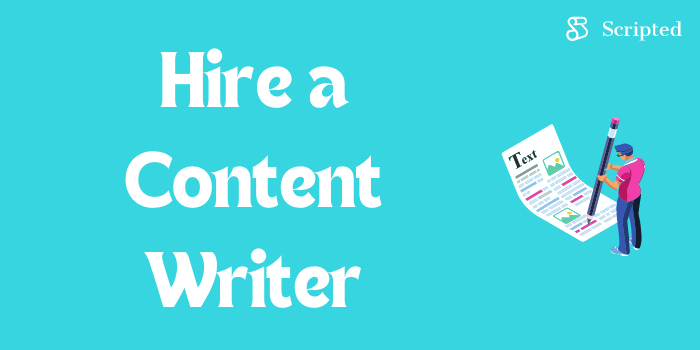 Organic traffic isn't just a "nice to have" in the world of sales. Without organic traffic, it's tough to sustain a profitable sales website, regardless of the niche you're in. Growing your sales website's organic traffic is a big first step to sustainably growing your business and, while it's not something that can happen overnight, it can make a huge impact on your brand if you put in the time and effort.
Ultimately, increasing your sales website's organic traffic begins with creating an effective content strategy, built upon relevant keyword opportunities, and rounded out with featured snippets, meta data, and best practices that check the boxes search engines want you to fill. Of course, all of that is much easier said than done, and it leaves many sales websites wishing they had more resources.
If you're finding it difficult to get on top and stay on top of producing high-quality content that outperforms your competitors and boosts your website ranking, it's time to turn to Scripted. Scripted's team of professional writers and editors can help you get back to focusing on what you do best, while we take care of your content needs in a way that grows traffic effortlessly and sustainably.
Interested in learning more about how Scripted can help your sales website grow? Sign up for a 30-day free trial today.