Improve Your Search Rankings by Optimizing Blog Images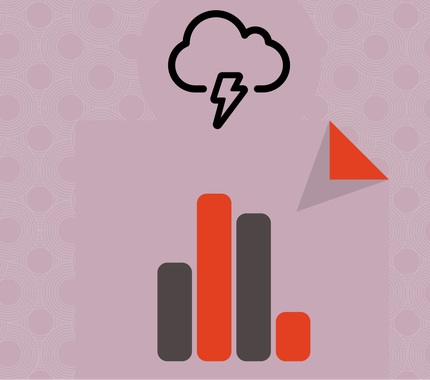 Give your content a little SEO power boost.
Content marketers
naturally crave Google's attention, but sometimes our websites whisper when they need to shout. Unoptimized images are the whispers of the SEO world. If you're worried your
content isn't being heard
by search engines -- or you suspect you've been lax in your image SEO -- here's a guide to help you get the most out of your creative imagery.
See also: How to Optimize Your Site for Voice Search
Cheap Google Real Estate
You might assume optimizing images isn't worth the time because images searches often accounts a tiny percentage of traffic. However, since Google now
includes some images
in its standard search listings, pictures get much more traffic. Also, these images appear at a coveted position of the search results page -- the top -- so it's well worth the minimal effort required.
Give Your Pictures a Name to Be Remembered By
One of the easiest ways to optimize your images for SEO is replacing the default name your camera gives each photo with a descriptive, keyword-rich name. If you're not sure what to name each picture, look at your website analytics and determine
which search terms
people use to get to your site. Use those to name your photos, assuming it's relevant to your surrounding content. While you certainly shouldn't keyword stuff the file names, using some common search terms to name them allows you to naturally end up with a keyword-rich file name that appeals to the search engines.
Google Pays Attention to Alt Tags, So Should You
Search Engine Watch recommends using alt tags that describe the photo in case it
won't load
. This way, even if viewers can't see the photo, at least they'll know what it's supposed to show. This is also another way to optimize your photos for SEO. Choose tags that use about four to six words to describe the image.
See also: Mobilize! The Growing Need to Mobile Optimize Your Website
The Right File Format and File Size
If you want site visitors to stick around long enough to actually see your pictures, the images should load quickly and be as clear as possible. Keep each image file size at or below 70 kb. As for image file type, it's best to stick to the ubiquitous JPEG, as it allows for a crisp image with a relatively small file size. When JPEG is not available, PNG is often a good substitute.
Remember: If you're not quite satisfied with your search engine rankings, optimizing your photos could be just the thing to give it that extra boost. Even if you are pretty pleased with your ranking right now, there's no harm in going over your images and optimizing them using these steps.
To Read More About SEO Tips See Below:
How to Create SEO Friendly Content Without Keyword Stuffing
Facebook, Twitter & More: Which Social Platform Affects Your SEO?
Three Differences Between SEO and SEM