Three Rules to Follow When Writing Good Headlines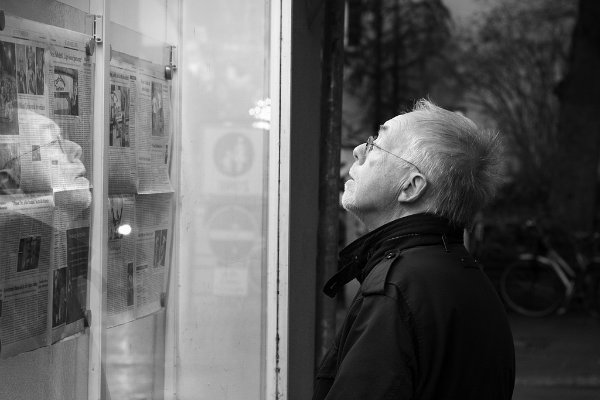 Headlines can make or break the potential success of your article.
Headlines are easily one of the most important parts of your content. Readers won't bother to read much, or at all, if the headline doesn't entice them. You've got about
8 seconds to grab readers' attention before they move on.
If you want to make headlines exciting, there are a few guidelines to keep in mind.
See also: These Emotions Might Make Your Content Go Viral
1. Keep It Short and Snappy
Don't use more than 100 characters

in your headline

.
If you make it too long, people will lose interest. You need something that tells your readers exactly what you will be talking about in just a few words.
In addition, you'll want your headlines to be snappy. You may be able to use alliteration, puns or wit to grab readers' attention. Play around with different combinations of words to see what works the best.
2. Use Quotes Sparingly
In most cases, quotes do not lead to attention-grabbing headlines. For one thing, most quotes are too long to make interesting headlines. In addition, they don't usually tell readers enough about what they need to know: what your article is about.
See also: How You Can Look LIke a Giant Content Team, With Only a Team of Two
In a few cases, however, you may want to use a quote. If you have a particularly witty quote that sums up your article, or a major figure said it, you may want to use that quote. For example, during the Watergate era, "
Nixon
:
I am not a crook!"
works well.
3. Choose Point of View Carefully
You'll want to use a point of view that appeals to members of
your target audience
. Every situation is different, but there are a few things to consider:


Many readers are more interested in what you can do for them than what you have done. Don't use first person unless you are writing for an audience that appreciates it. For example, if you work in the self-help industry, blogs written in the first person might lend a personal touch or give people hope that they can do what you did.


How-to blogs are very popular and can be useful for your customers to read. Use third person in the title of these blogs (e.g., 7 Ways to Fix a Leaky Roof).


Second person can help forge a personal relationship with the reader. For example, consider the difference between "Ways You Can Save Rent Money" and "Five Ways to Save Rent Money."


Third person can denote formality or journalistic style.


See also:
Revamping Your Writing Routine for 2014
Keep in mind also that the bulk of your copy has to match the tone and point of view of your headline. Thus, if you use first or second person in your headline, you need to use the same point of view in your copy. Don't use an informal headline with a formal writing style or vice versa.
Listicles & Questions: A Do or Don't?
There are a couple of headline styles that tend to grab people's attention. Two of the most popular are the the direct question and the numbered list.
When it comes to questions, asking something unexpected or thought-provoking may grab readers' attention. Don't use questions that everybody is talking about. For example,
Would Your Kid Say No?
is a more engaging headline than
Does Your Child Know The Rules?
Using a numbered list as a headline is popular because it tells readers exactly what they can expect and can grab their interest right away. However, stay away from using three, five or 10; these numbers are overused. You can get attention with an unusual number such as four or seven.
The type of headline you use depends on your audience and the type of content you plan to write. If you keep it short, relevant and interesting you will get reader attention and more hits on your blogs.
How do you write your best headlines? Share your thoughts with us below.
To Read More About Content Promotion See Below:
How to Promote Your Content Across Owned Earned and Paid Media
5 Pay-to-Play Social Content Promotion Tactics
Your Necessary Three Pronged Approach to Content Promotion
Powered by Scripted.com