How to Choose Marketing Software for Content Writing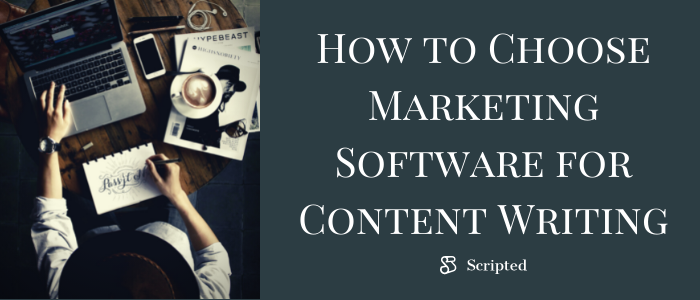 It's hard to stay on top of your content marketing game. You have a lot of writing to do, and you don't want it all to be boring or generic.
We know how frustrating it can be when you try to create content for your business using the same old methods that just aren't working anymore. 
The good news is that there's plenty of AI-powered software out there to help you get more out of your content writing efforts and keep up with deadlines. The result? Better quality content that will increase traffic and conversions while saving time and money.
In this article, we'll cover some of the software you can use to give you more confidence in your content.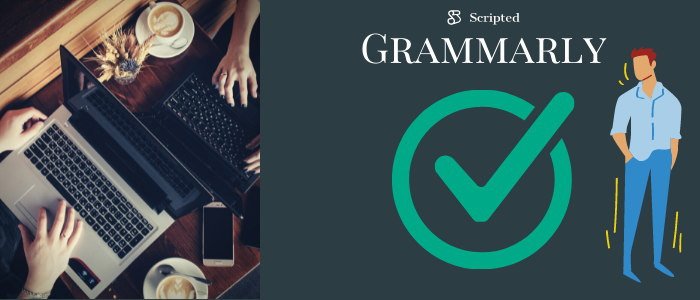 Grammatical mistakes and typos can be embarrassing, but they also hurt your credibility.
Grammarly is the world's leading app for people who want to make sure their content is error-free. It helps you communicate more effectively by identifying grammar errors, spelling mistakes, and contextual spelling problems in your text such as comma splices, subject-verb agreement, and run-on sentences. It also helps you make sure that what you share online is clear to readers.
You can use Grammarly by uploading your document on your website, but you can also embed it on your desktop or through your browser so that it auto-corrects as you type. Alternatively, you can use it on Apple and Android tablets and mobile devices.
The free version of Grammarly is quite comprehensive and will even store your documents for you. However, if you love using Grammarly, you can upgrade to one of their paid tiers and get additional features including a plagiarism checker and clarity-focused sentence rewrites.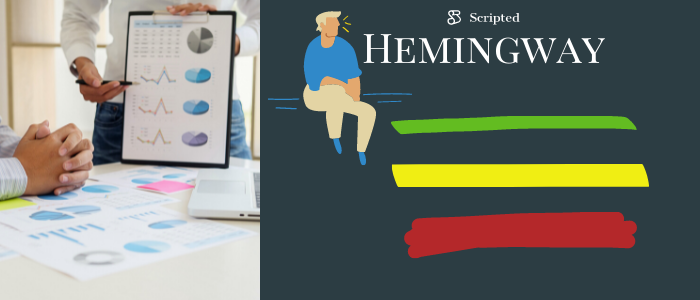 Imagine you could write with the king of clear, concise sentences, novelist Ernest Hemingway, looking over your shoulder. Unfortunately, Hemingway passed away in 1961 so you can't hire him to edit your prose.
However, you can do the next best thing—use the Hemingway app. It's built on artificial intelligence and machine learning models that go through your content to identify words and phrases that distract or confuse the reader. A yellow highlight signals a warning that your sentence is too long. A red highlight means that your sentence is very complicated and needs rewriting.
Hemingway helps you improve your sentence flow, conciseness, and clarity all at once while avoiding clichéd writing styles and adverbs. It works on all popular web browsers including Google Chrome.
For a small, one-time fee, you can upgrade to the paid version and use it on your Mac or Windows desktop as well.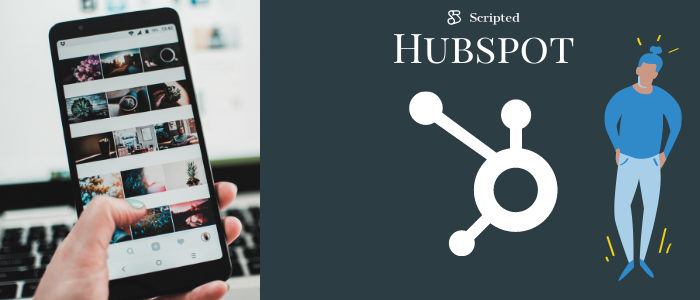 The best way to execute successful content marketing is by harnessing the power of inbound marketing. A robust platform helps automate your efforts and track results for maximum impact.
HubSpot is an all-in-one tool that puts all your marketing efforts in one easy-to-use place, allowing you to create, publish, monitor, track, analyze and automate all your content.
It helps you find new leads and nurture existing ones via email automation, website pop-ups, and in-app messages. It also allows you to create landing pages that convert your leads into customers.
Hubspot has a range of free tools including live chat, a blog topic generator, and basic bots. If you like using the tool, you can upgrade to one of their paid tiers.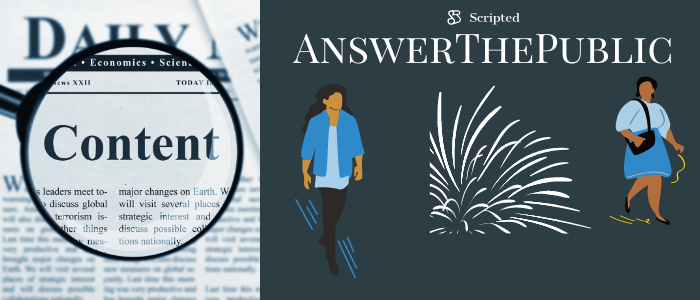 Imagine if you could find all the questions that people are asking about your industry or topic.
Now you can. AnswerThePublic is a hidden gem of a website that gives you ideas for the questions people are asking around a topic. To use it, you enter a keyword then wait for the results to appear.
You'll get a list of questions that you can export and then use to create FAQs and blog posts, making it easy for you to craft content that readers will love and cutting down the time you spend coming up with content ideas. This website is a goldmine of consumer insight that can be used to create relevant content, services, and products for your customers.
You can use AnswerThePublic for free or upgrade for unlimited daily searches.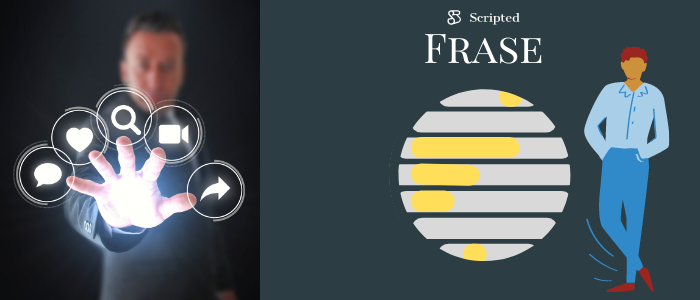 Marketers are often left to their own devices in the quest for satisfying customers' most vexing questions. However, Frase is an AI platform that does all the work, helping them create content by aggregating information about prospects and giving relevant responses. The software can create content briefs for customers and can auto-generate responses to questions from site visitors.
Frase users are using it for:
Increased efficiency through long-form articles

Improved SEO with modern content practices (focus on topics and user intent)

Enhanced content experience thanks to Knowledge Bots, which can create or edit your text, images, and videos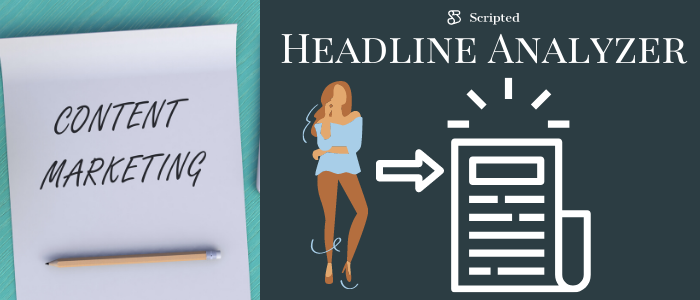 If you're a marketer, chances are that you write your own headlines. You know it's important to create good headlines for your content, but how do you come up with them?
Most people don't know the answer to this question. And if they do have an idea about what makes a great headline, they often use formulas or templates that just aren't very effective. 
It's important to hook a reader in from the start. Ensuring that your headline captures readers' attention is important because it may be the only chance to compel them to read what you have written.
What does a fantastic headline look like? To help, CoSchedule offers a free tool, called Headline Analyzer. It rates an article's headline and determines its effectiveness in driving traffic, SEO value, and social shares. One of its strengths is that it helps you strengthen specific components of your title, such as producing a more search engine-friendly page.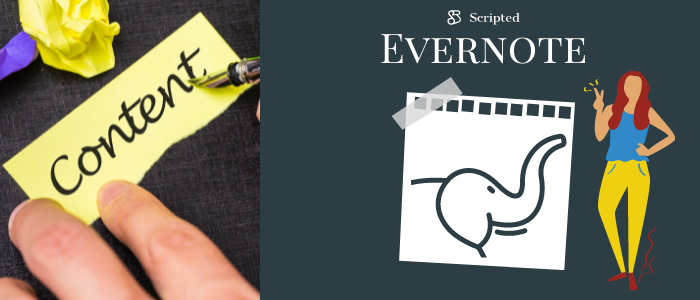 Evernote is a fantastic note-taking app and more. Capture your ideas on the go with this app that's compatible with all devices.
The app constantly saves and syncs your work so you can always be confident that you won't lose a note no matter what happens to your phone or computer.
Evernote will help you get organized across all aspects of your business. It's a great tool for content marketing because it allows you to organize and create your ideas so that you can access them anywhere.
To get started with Evernote, download the app on any device and start creating your notes. The free version is comprehensive and will suit many users, but you can also upgrade to a paid tier for more features and storage space.
Factors to Consider When Choosing Marketing Software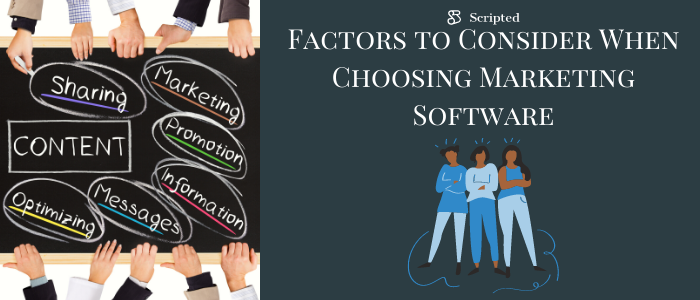 The cost of the package or service is always a factor to consider when buying a new software. The price may be different for each type of marketing software. You should also consider the features of the package and the reviews from other people who have used it.
You should also decide whether you want to pay in monthly installments, yearly installments, or all at once. There are different costs for each. If you pay monthly, it will cost more over time, but you won't have a large cost up-front. Many marketing software packages offer discounts to customers who buy multiple months at a time or purchase yearly subscriptions.
What's included? Some marketing software may include extra features as part of the package. Other packages might be more affordable because they do not have those extra features. You should consider whether the extra features are necessary to you and how much you want to pay for them.
Reviews on websites like G2 can help you choose the best product or service to use.
Get Help With Content Writing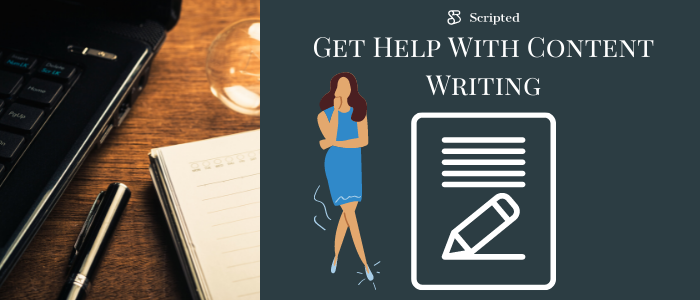 Writing content isn't just about coming up with the right words; it's also about finding time to research, write, and edit.
If you're like most people, you don't have a lot of time or staff dedicated to writing engaging blog posts. 
Scripted is here for you! We've created a marketplace where professional writers can connect with businesses who need help creating effective marketing copy for their websites and blogs. Our community of writers are experts in everything from SEO copywriting to email marketing subject lines, so they'll be able to create the perfect piece of content for your business needs at an affordable price point.
What sets Scripted apart from content mills and places like Fiverr and Upwork is our dedication to quality. Our standards are high, and we only hire the best writers in every market. Every writer goes through a rigorous evaluation process, with only 2% of applicants making the cut. 
Our clients love the fact that we work directly with our writers and offer quality content they just can't find anywhere else.
To get started, schedule a free demo.