How Storytelling Can Take Your Brand to the Next Level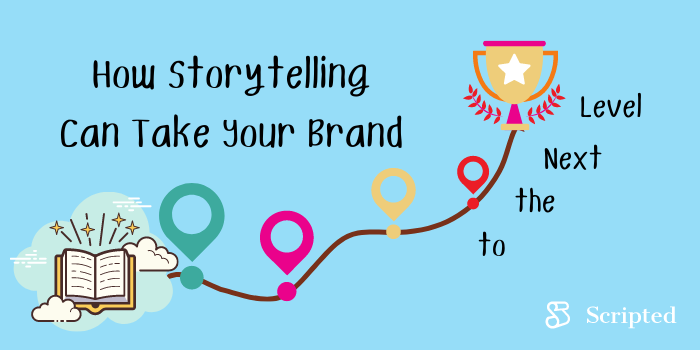 The majority of business leaders know about the most important elements of building a brand for their company. Branding is a process through which companies develop their own unique identity, voice, and aesthetic—with the ultimate goal of making that identity immediately recognizable to consumers when they encounter elements of it (such as in stores, advertisements, etc.). There is a huge number of factors that come together to create a brand. Some of the most important ones include:
Logos

Company colors

Chosen Typefaces

Vocabulary choices

Company voices

Tone

Overall visual aesthetic

Intended audience

Mottos and slogans

Unique, expressed company values (e.g., being sustainable, family-friendly, etc.)
However, company leaders who only focus on branding as a process of developing a recognizable physical identity for their brand overlook one of the most important (yet underutilized) aspects of branding: storytelling. 
When it comes to building a brand for your company, storytelling is the aspect that can powerfully set your company apart from competitors and convince your intended audience to choose your organization over others.
Here is how to use storytelling in the branding process to build a one-of-a-kind, unforgettable identity for your company—and, in turn, become highly compelling to the people who might buy from you.
What is Storytelling in Branding?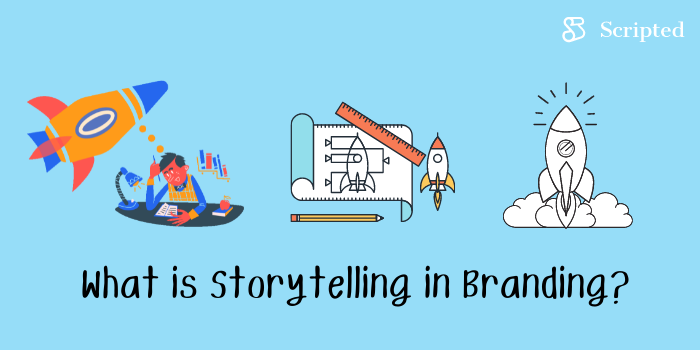 It may seem obvious, but storytelling in branding is the process of using stories within your efforts to create your identity to foster an even stronger connection with your audience and offer more compelling reasons for people to do business with you. When you use storytelling in branding, you don't just develop a company identity by choosing individual elements, colors, typefaces, slogans, and a specific voice. 
Instead, you use a narrative that offers a deeper look into why your company exists; who the leaders and team are; who the company serves; and what problems a company tries to solve. Using storytelling for branding offers a deeper sense of who a company is at its core, as well as why buyers should be compelled to do business with them.
Why Does Using Storytelling Work for Building a Brand?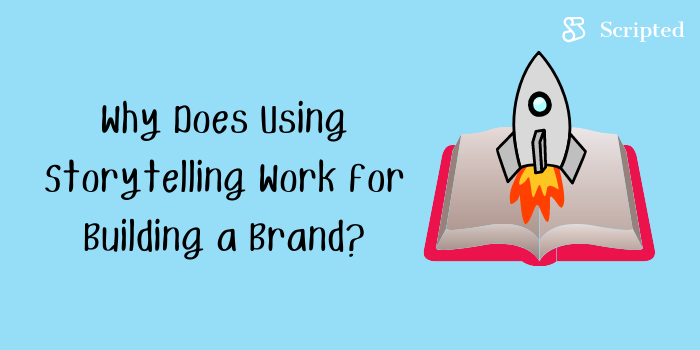 Storytelling is powerful, and it's not just a tool that works for brand-building because it's entertaining. There are multiple reasons why storytelling is powerful at creating a lasting impression in consumer's minds and convincing them to buy. Here are some of the most compelling.
Storytelling Captures Attention
One of the hardest parts of building a brand that stands out amidst a sea of competitors is simply getting that brand noticed. People have to pay attention to what you do to know that you exist. Brands that succeed in building an audience of customers in a crowded market are able hold consumers' attention to show why they are valuable and worth buying from (and stop them from getting distracted by other businesses that are doing something similar). Thus, storytelling is a powerful tool for businesses because it is an effective method for grabbing and holding attention.
Stories use a narrative arc with a beginning, middle, and end. Stories introduce a hero or main character and a quest that character must go on or an obstacle that the character must overcome. Then, stories relay how that character faced those challenges and reached a resolution. Narrative arcs naturally build suspense and make a listener want to keep paying attention to see how a story ends. So, when a company uses a story to tell about their brand, they grab the attention of potential customers; hold that attention as they relate their narrative arc; and offer a resolution that makes listeners feel satisfied.
By being able to hold the attention of your audience for so long, you give yourself ample opportunity to express who your brand is, why you stand out, and why consumers should choose you to make a purchase from.
Stories Stir Empathy
Research has shown that listening to stories results in physical, chemical, and emotional responses in listeners. Potential customers who hear a story about a brand may end up with feelings of trust or kindness after the story is over—and those feelings are accompanied by the release of feel-good chemical oxytocin in the brain. Oxytocin enhances empathy in a person, and in turn, increases their desire to cooperate or connect. When listeners feel empathy and connection as a result of a brand story, they are more likely to want to connect with that brand, and it can increase both their desire to make a purchase and their feelings of loyalty towards your company.
Stories Give Businesses a Human Face
It's easy for brands to feel like big, faceless companies to consumers. Using storytelling can give your brand a face and create a more personal connection with your audience. Storytelling allows you to humanize your brand by showing its leaders, team members, and the people it hopes to serve. Once you humanize your business, you give people a way to relate to what you're doing—and to see themselves as the people who might eventually become your customers.
How to Use Storytelling in Branding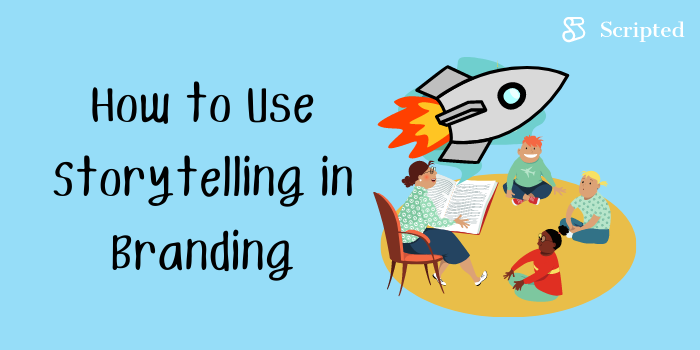 There are countless ways you can use storytelling in branding. Here are some of the most obvious that nearly every company can tackle off the bat.
Tell Your Founding, Background Story
One of the most obvious is creating a story around the founding of your company, including the reasons why you decided to start a business, what compelled you to sell what you sell to clients and customers, and what problems you can help solve for people who buy. Telling a background story gives your business a human face, especially if business leaders are featured in that story explaining how they decided to launch their brand. By organizing your company's background into a personal narrative, you can help your potential customers content with you as people and give them more desire to offer you support by buying.
Offer Testimonials in the Form of Personal Stories
Convince your audience to buy by telling the story of how your products have helped people. Don't just explain the features and benefits of what you have to offer. Introduce a customer; show how they faced a problem and used what you sell to overcome that problem; and explain where they are now that they became your customer. Using a narrative form for testimonials helps people see what journey they can go on once they buy from your business and make them more likely to hop on board with what you're selling.
Harness the Power of Stories in Content Marketing
Content marketing is an inbound marketing strategy in which you use valuable content to draw people to your brand, rather than interruptive advertising that puts your brand in front of people when they haven't necessarily asked for it (e.g., in pre-roll video ads, pop-ups, banners, and more.). Some of the most popular types of content marketing include blogs, e-mail newsletters, webinars, and ebooks.
Within your content marketing efforts, ensure you include many stories, whether those stories explain what's going on at your company; demonstrate how you can help your customers overcome obstacles; or simply off entertaining or intriguing anecdotes about people in your industry. Content marketing gives you the opportunity to craft content into whatever form your company wants. By focusing on stories, you ensure that you're relying on a tool that will actually help to capture and draw in an audience.
Rely on Scripted for Better Brand Storytelling
Companies that build brands with stories better connect to their customers and offer more compelling reasons to buy. If you want to help your business tell better stories to grow your brand, consider relying on Scripted to help. Scripted is one of the web's largest and best resources for expert content writers, who both understand how to craft a story that will help move your business forward and do so in a way that allows you to get discovered (via search engine results, social media, and more). When you work with a Scripted writer, you can ensure that your brand stories are well written, suspenseful and compelling, human and relatable, and optimize to help you get found. Reach out to Scripted's team today to hear more about how you can use their team of content writers to help you take your business and brand to the next level.