How to Get Readers To Share Your Content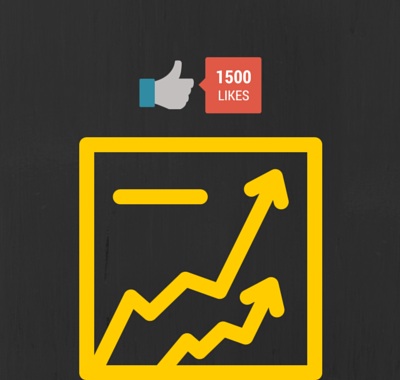 Are your readers hesitating to engage with your content? Here's how to change that.


You know you have a good piece of content when its social engagement metrics are high. When a reader takes the time to share an article, infographic, video - or whatever the piece of content is -- a connection between that person and the publisher has been made. In February, we teamed up with InboundWriter to discuss how marketers can increase their content's engagement potential. J.D. Peterson, CRO of Scripted, and Skip Besthoff, CEO of InboundWriter, led the webinar to discuss best practices, actionable tips and myths that many marketers still believe today.
Let Data Guide You
Skip began his portion of the presentation with a hard truth: most content doesn't work. As he pointed out, batting .300 might be OK in baseball, but that's not good enough for content. In a statement that JD would echo later in the webinar, Skip noted that the root cause of performance is "locked in before pen even hits paper" -- that is to say, at the topic generation stages. Skip then stressed the need for documented strategies that define goals, allowing for content creators to measure, analyze, and refine en route to publishing shareable content. He reiterated that guesswork is ineffective and that goals must be defined by looking at data for guidance.
Know Your Audience
Before diving into myth-busting, J.D. began with a brief nod to psychology, acknowledging the critical need for content marketers to "know their audience," and to understand the psychology behind why people share. The days of creating content to create content are over, and marketers relying on the "spray and pray" method will have a hard time achieving their goals. He then offered a simple template for creating buyer personas, and concluded by recommending an article from the Search Engine Journal on shareable content - "20 Ways to Make Your Content More Shareable" - from which he pulled the following quote:
"The most fundamental component to keep in mind is that when people share content, they are getting some sort of reward for it."
Myth-busting
Then came the myth-busting. Many marketers are still believing a set of content myths that are doing more harm than good. Are you falling victim to these?

Myth #1: Written Content is Dead

Not true. While multimedia formats are popular and engaging, they always start with or include written content. Words connect people emotionally. Additionally, written articles continue to go viral and start conversations around the world daily.

Myth #2: The Headline is The Only Copy That Matters

Completely false. While headlines may make people read, it's the body content that makes them share.

Myth #3: People Only Want Short Posts

J.D. turned this purported truism into a strategic action item, noting that if 16 times more content is being created at the under-1,000 word level, then the real opportunity exists within long-form content.

Myth #4: You Need a Big Team to Rock at Content

To bust this myth, J.D. did a bit of eating his own dog food, pointing out how Scripted's full-time content marketing team is a team of one supported by Scripted Writers.

Overall, a constant theme within the webinar is to know your audience before you create content. You can put together the most sophisticated piece of content, but if your audience isn't interested, it won't be shared.

How do you increase content engagement? Share your thoughts with us below.
Read More About Content Marketing: