How Outdoor Brands Are Creating Content For Earth Day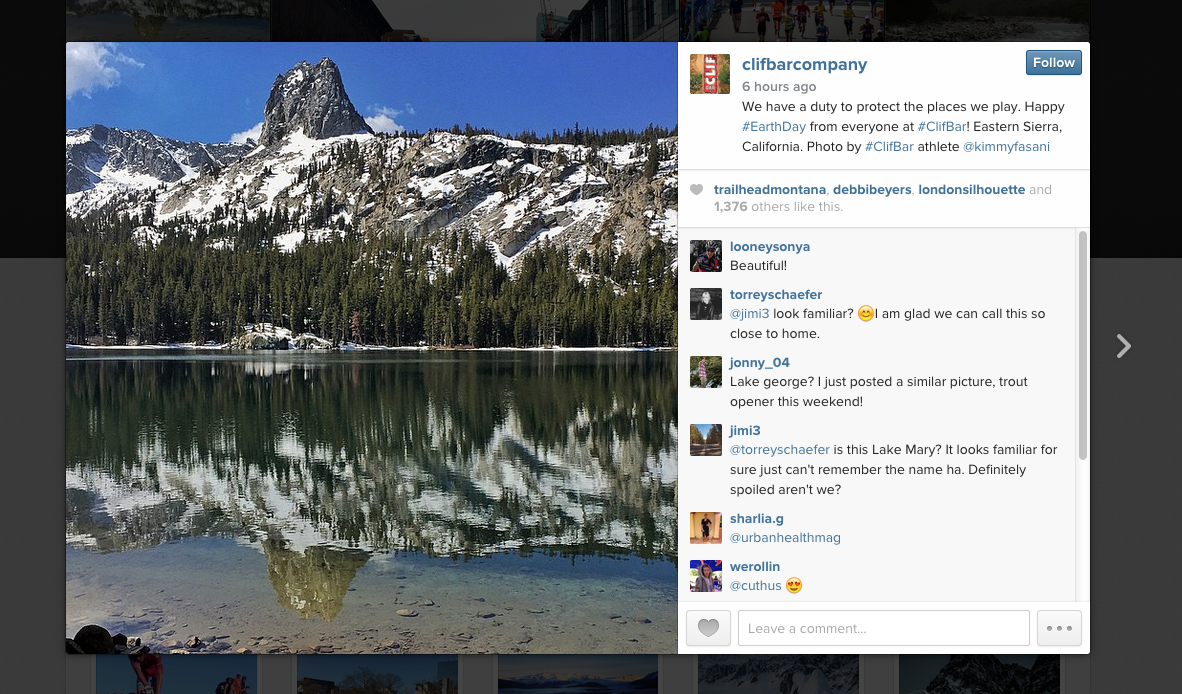 Three outdoor brands celebrating Earth Day through relevant content and storytelling.
Earth day was celebrated by many individuals as well as brands across the world today. We looked at how outdoor and travel brands took to storytelling and content marketing to share their message with their fans. From special Instagram posts to changing logo colors, here are three brands that are doing it right.
1. Intrepid Travel
This
adventure travel company
not only turned their logo green, but leveraged content to share inspirational stories of people making an impact on improving the earth.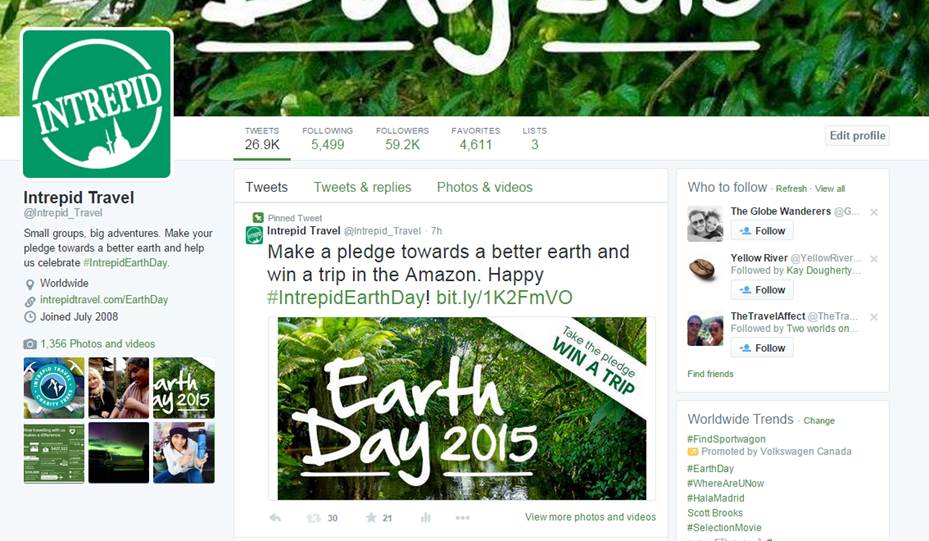 How I used fashion to help empower women in Guatemala
This is the story of Emily Pinto. This young woman traveled to Guatemala and was so inspired by the communities she decided to help. Emily now runs Estrella del Mar, a clothing company that empowers artisan woman in poor rural communities by giving them access to larger markets to sell their goods. She later travelled with Intrepid Travel to Vietnam and set up a partnership with a community there.
This one tool will change the way you drink when you travel
This is a story of TAP (travelers against plastic) founder Christine Mackay. She was tired of seeing plastic water bottles strewn along rivers, beaches and trails. She decided to do something about it.
Joanna Zelman from The Dodo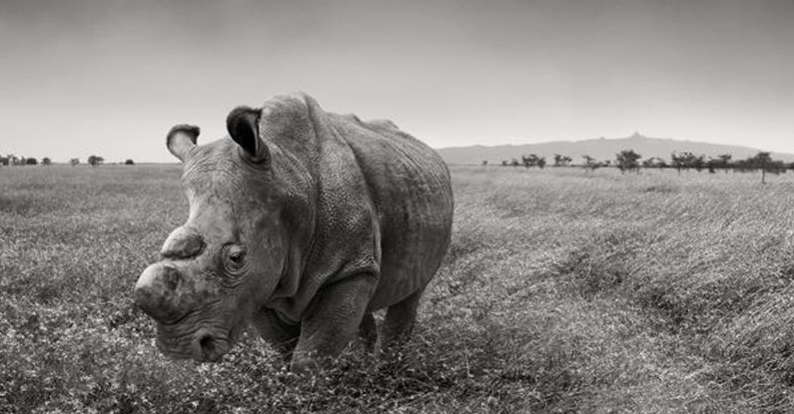 This site does incredible things to bring awareness to endangered species. Her article educates travellers on how their voice and wallet can help protect animals.
Meet Alexie Seller
She travelled to India and saw fundamental problems with poverty and pollution. She decided to start Pollinate Energy to try and curb both.
2. HipCamp
As HipCamp gets closer to becoming the most
comprehensive camping guide in America
, they are big supporters of the outdoors. Not only does their app make it easy to book campgrounds, but they took to their blog,
The Journal
, to write a post about their earth hero, Dr. EO Wilson, and his plans to
save life on planet earth
.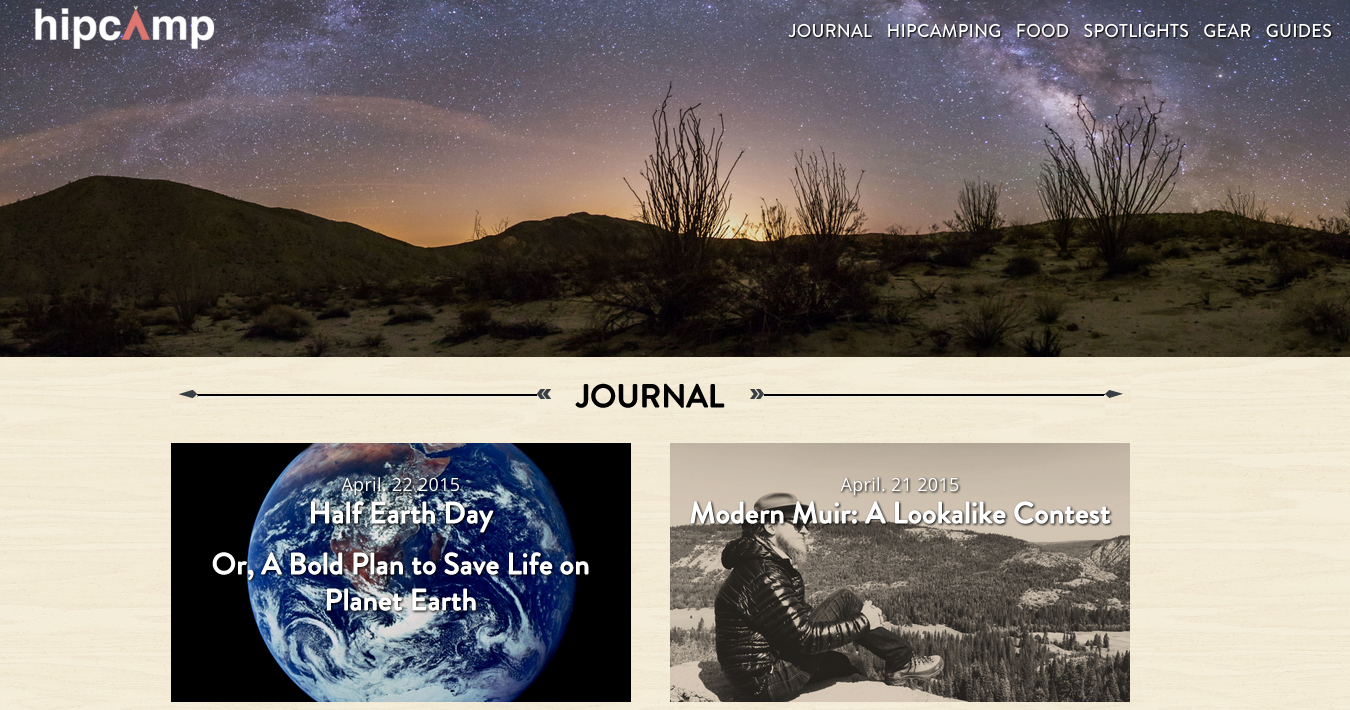 3. Clif Bar
With Clif Bar's roots in outdoor adventure sports, it's no surprise that they would have a special post about earth day on Instagram. However, what made earth day extra special for Clif Bar's blog, was the reminder to all of us about their company goals. As a private brand, they hold
five values
- or 'aspirations.' One of those aspirations is dedicated to the sustainability of the earth:
"Sustaining the Planet:
Conserving and restoring our natural resources; growing a business that operates in harmony with the laws of nature."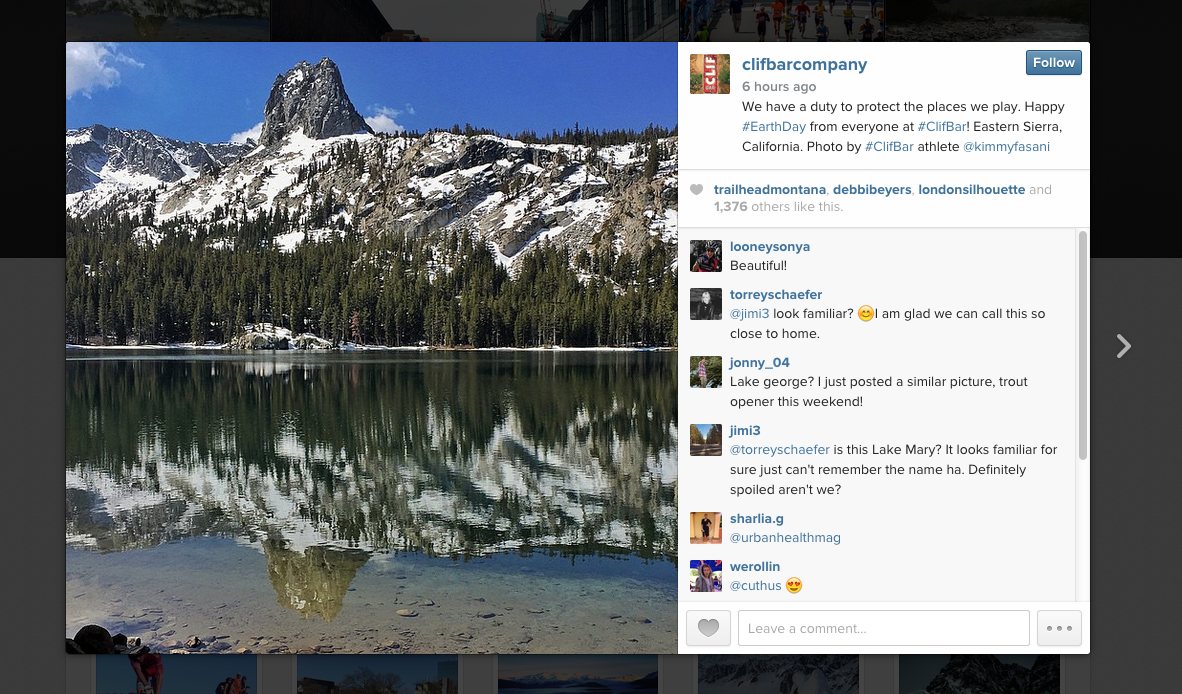 Need help with content creation?
Get high quality written content ranging from blog posts to white papers with Scripted.
Get Content