A Holiday Post on Holiday Posts (Very Meta)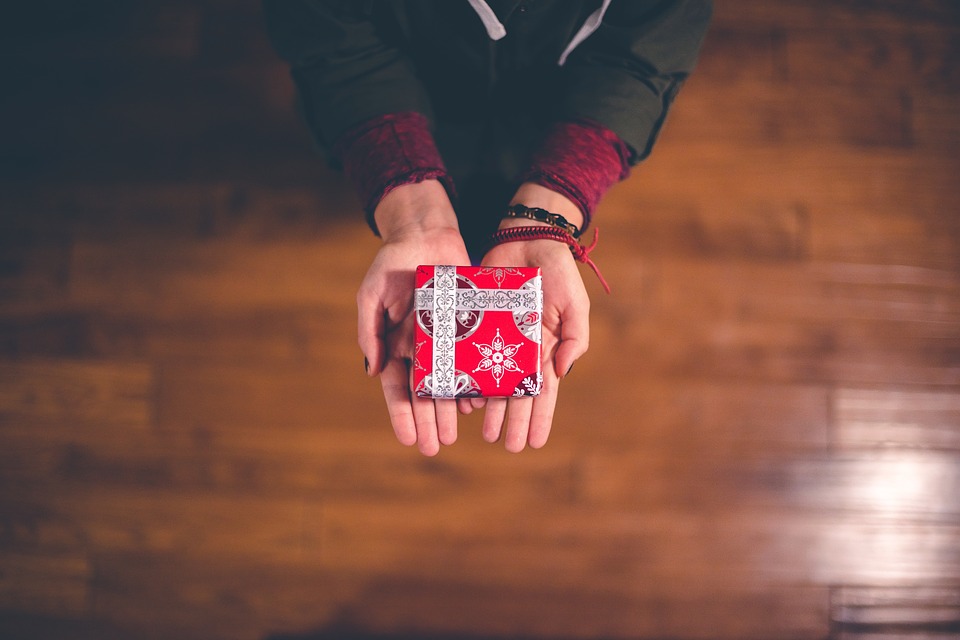 As soon as the back-to-school shopping season is over, every brand worth its salt tries to lure holiday shoppers. After all, shoppers spend almost $1,000 on average during the holiday season (October to December), and the figure only goes up each year. When everyone is doing holiday posts, it is easy to get lost in the din -- especially with big brands and their massive marketing budgets in the fray. But creativity is not dependent on deep pockets. In fact, some of the biggest brands have fallen face first with holiday marketing. Let's take a look at how and how not to do holiday themed content marketing.
The Good
WeWork's Holiday Gift Guide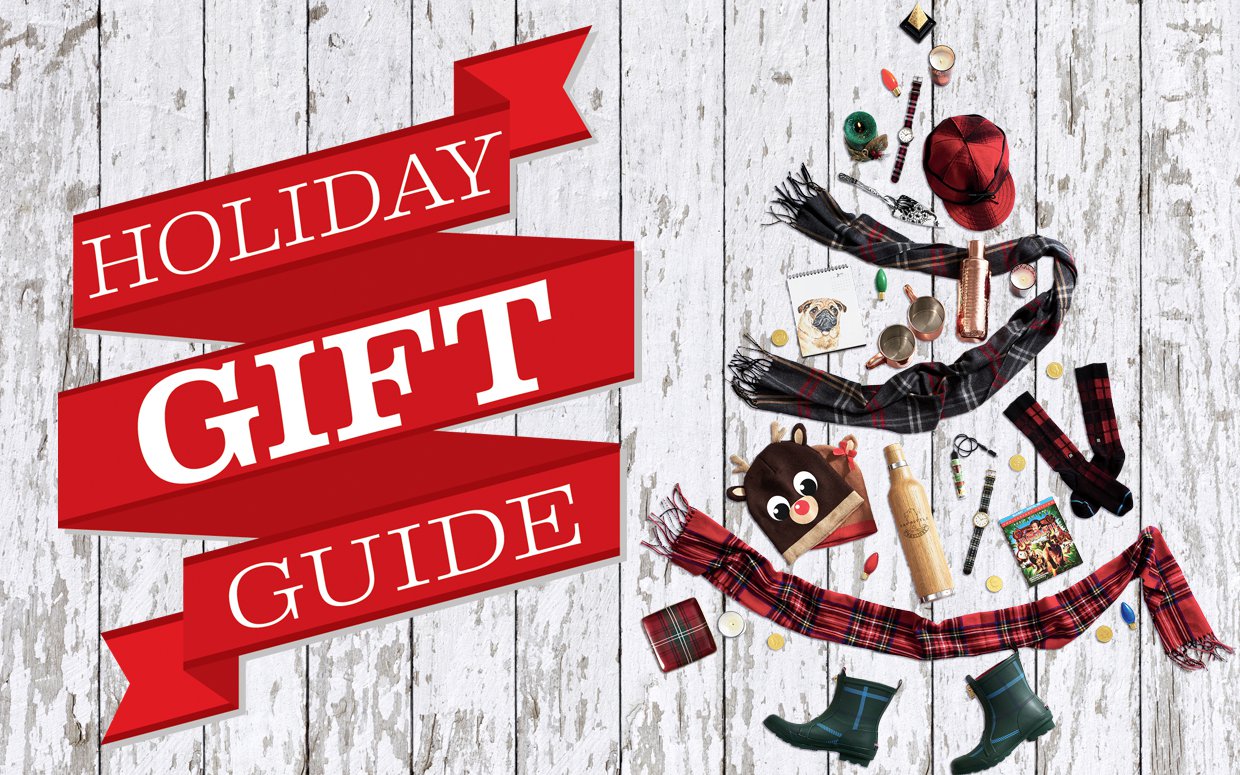 [Source]

Many times, B2B companies find it hard to cash-in on the holiday season. That's where WeWork can be an inspiration. The company provides co-working spaces to startups and freelancers. In 2016, the brand released a comprehensive holiday gift guide. The guide showcased products from companies in WeWork's network, which is where the ingenuity of the post lies.
By including its community of freelancers and startups in holiday marketing for free, WeWork gave people incentive to share the post -- increasing its reach organically, establishing itself as a company that cares for its community and increasing brand loyalty.
Lesson to pick up: Give people genuinely useful information and they will reciprocate your effort.
How to do something similar: If you are a local retail chain, you could write comprehensive posts on comfort food recipes or must-watch movies during the holiday season, and promote the posts with hashtags like #SnuggleUp. Snickers did something similar with this Twitter post. Make sure, though, that your content is really unique and helpful. So, if you are doing a "must-watch movies" post, for instance, ask someone who is genuinely passionate about movies to write the post.
HotelTonight Being Relatable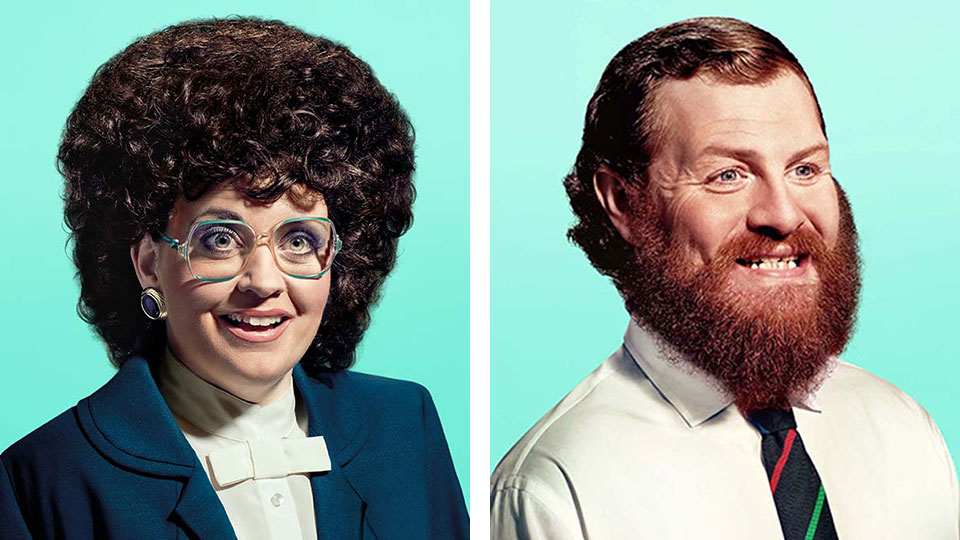 [Source]

Most of us have relatives that we don't particularly like. It is this universal phenomenon that HotelTonight cashed-in on in 2016. The brand posted a series of relevant and funny ads that poked fun at annoying relatives. It then went a step further and asked people to share their own funny holiday stories involving the extended family. The best story won $500 redeemable at HotelTonight.
Lesson to pick up: Be relatable and crowdsource content. Build your content strategy around an emotion that resonates with people during the holiday season, such as spending the holidays with loved ones, nostalgia, or having a charitable spirit.
How to do something similar: If you are a fashion brand, you could hop in on the trend of ugly Christmas sweaters. You could write a blog post on how to make these sweaters look stylish. Take it a step further by asking people to send in photos of their ugly Christmas sweaters. Give something in return, like a discount on your most popular product. Try to include your community as much as possible, and let your audience be co-creators.
The Not So Good
Coca-Cola's Faux Pas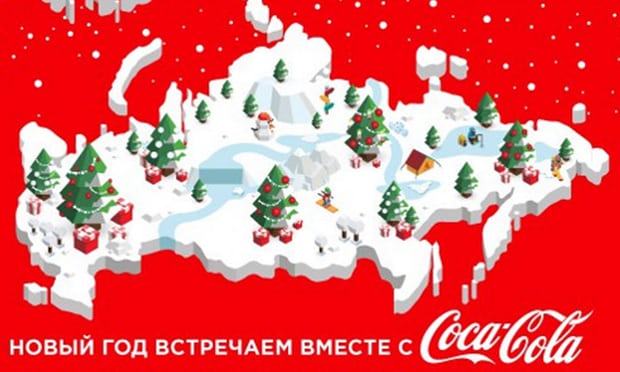 [Source]

In 2016 Coca-Cola came under fire when it published this Russian map. First, the map didn't include Crimea -- the Russians got angry. As an apology, the company republished the message with a revised map that included Crimea -- the Ukrainians got angry. In a short span of time, Coca-Cola managed to alienate two significant markets. As this example shows, a big marketing budget cannot guarantee the success of your holiday posts.
Lesson to pick up: Do your research before posting any kind of content and stay away from politics (including political maps) as much as possible. But the biggest lesson is, get a little more creative with your holiday marketing posts.
Happy holidays, marketers! Good luck out there!