Hiring a Fashion Writer: The Step-By-Step Guide

Whether fashion is at the core of what you do or just one aspect of your business, there are plenty of good reasons to outsource a talented fashion writer. Creating enough content for a website, blog, and marketing materials can be a tough challenge. Digital media and content creation can quickly drain your time and mental energy. Writing articles or blog posts that readers find engaging, clear, and relevant takes a knowledgeable fashion writer who knows the industry and has the writing chops to do the job well. If you need help with fashion writing, follow this step-by-step guide to learn how to find the right fashion writer for your team. 
Step 1: Know Where to Look
The first step in hiring fashion writers is identifying the right places to look. The freelance world has thousands of writers available for work, but if you've never hired one before, you might not know how to find them. There are a couple of different methods you can use to find writers. 
Independent Searches
You can search for writers who work on their own and have 'for hire' websites. Google "freelance fashion writers" or similar search terms to see what comes up. This is a great way to find writers with strong portfolios and client reviews. The downside to this method is that you'll find a lot of variability in rates and availability, and it can be a timely process to have a back-and-forth with many writers to determine if they check all the boxes you're looking for and have time to take on new work. 
Writing Platforms
Content writing platforms are marketplaces for freelancers that have become super popular in recent years. You can find full-time freelancers with a wide variety of writing skills, including fashion writing. It's a solid way to go about working with writers on a freelance basis, especially if it's your first time finding writers. Platforms like Scripted provide easy access to pre-vetted fashion writers with industry experience. You can browse through a group of writers to see who is immediately available for work. 
Step 2: Create a Detailed Job Description
In order to choose a writer from the ones you find, you have to be able to tell them exactly what you want. A detailed job description shows writers what you are looking for so they can determine if they're capable of carrying out the job. It's helpful in screening out poor candidates. Here are some important elements of a job description that you'll want to include:
Type of content (e.g. Listicle of fashion shows, Social Media Posts, Blog Post, etc.)

Tone/Style (e.g. professional, humorous, personal, etc. )

Goal of content (e.g. building awareness, establishing authority, boosting SEO rankings)

Frequency of content (e.g. publishing posts 2-3x per week)
These are a few aspects that you should consider before posting a job and beginning your hunt. 
Step 3: Vetting Fashion Writers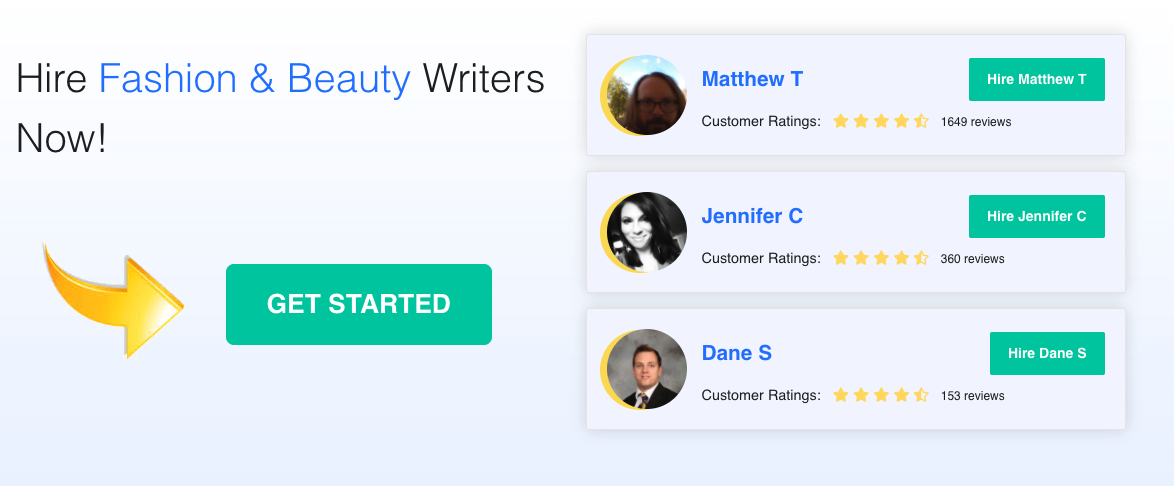 Once you iron out the basics of your job, you can start choosing writers to consider. Screening fashion writers is an imperfect process and there might be some trial and error involved before you find one you love. But there are definitely some things you can do to narrow down your selection and make the process flow more seamlessly. Here are some factors to keep in mind when you are deciding whom to hire and whom to avoid. 
Rates
Starting with rates is a good idea because then you can immediately weed out writers who are way under or over the amount you're willing to pay. By no means can you gauge a writer's talent by the amount they charge, however. Decide how much you can pay for top-quality content and start your hunt with those numbers in mind. 
Bio
Take a look at the writer's bio. Have they written content for fashion magazines or reviewed fashion shows in the past? The candidate's bio should offer a glimpse into their writing skills and ability - and also acts as a writing sample in and of itself! It should be a red flag if writers have any grammatical errors in their bio or the sentences don't flow clearly and eloquently. 
Writing Samples
Some content platforms and writer websites allow you to review a writer's past work. This is an excellent way to gauge their writing style and ability. You don't necessarily have to find samples in the fashion space to tell if they are outstanding writers or not. Look for stylistic similarities and, if you're interested but not quite sure about them, feel free to ask to see more samples. 
Ratings and Reviews
Content platforms like Scripted also offer ratings and reviews that you can see on their profiles. Low ratings and negative reviews can be a red flag (unless they only have one or two on an otherwise solid track record). Look for consistently good or bad patterns in their reviews. 
Step 4: Starting Your Job
Once you have chosen a fashion writer, it's time to get to work! Start with a small, relatively simple job to get a sense of how well you communicate with each other, whether their writing matches your needs, etc. Try to flesh out the job description we described in Step 2 as thoroughly as possible so the writer has everything they need to produce quality work for you. Here are some things you might want to cover before beginning the job:
Rates

Timeline

Style Guide

SEO / other specific needs

Word Count

Example Articles for Reference

Key Points to Cover

CTAs
Having a style guide helps establish consistency and gives the writer a solid reference point for creating your content. If you don't have one, you can always hire a writer to help you create one!
Step 5: Feedback and Revisions
The final step is to review your fashion writer's initial draft and offer feedback. This is your chance to assess their work and determine whether they are a good match for your business. Look for things like a cohesive writing style, typos and grammatical errors, level of engagement, etc. to decide if they are a good match for your company. If you decide to work with this writer again, this is the first step in improving the content creation process. Giving a writer constructive feedback helps ensure that the process gets faster and more efficient moving forward. Alternately, you might find that they are not a good fit and continue looking for another writer who can better meet your needs.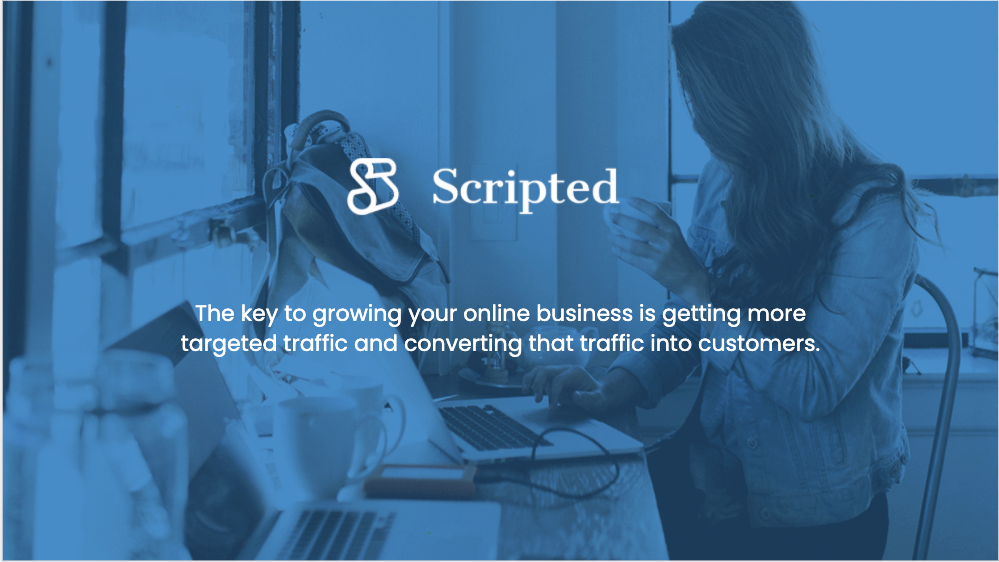 A great fashion writer can help generate new leads for your business, add value and authority to your online content, and boost your overall success. Choosing a writer to work with on a freelance basis doesn't have to be a daunting task! On Scripted, you can browse through our top-rated fashion writers and check out their bios, customer reviews, writing samples, and more. We have many writers in the fashion and beauty space that are available to start working with you right away.