Go Big or Go Home: Leveraging Freelance Writing Services for the Win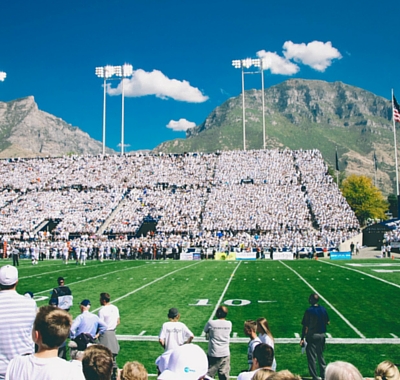 Freelance writing services are your on-demand football team -- here's why.
It's the fourth down and you're this close to making a touchdown for your B2B content marketing campaign. You need a big play to score, but your prospects aren't quite ready to buy. You plan to bring out your top-performing content from the bench, but then run into a problem plaguing 49 percent of content marketers: producing engaging content. Your content creation plays are getting blocked by a lack of in-house resources to keep up with your creation needs. It's time to make a game-changing call to shake up your current strategy and bring in freelance writing services to get you closer to the end zone.
Complement Your In-House Marketing Resources
Freelance writing services complement your in-house marketing resources, but they don't have to be an all-or-nothing solution. In fact, as much as 62 percent of companies outsource some of their content marketing, while keeping other components in-house. Similar to a good football team, it helps to bring in fresh players to so you're in-house team doesn't burn out.
Scale Your Campaign When It's Time for a Touchdown
Content creation companies offer that critical assist when you don't have the resources to manage a large writing team on your own. Services like Scripted help flesh out your content team without increasing your in-house staff.
See also: The Ultimate Guide to Building a Content Marketing Team
Increase Content Creation Efficiency
Freelance writing services take care of the content creation process so you can focus on what you're best at - whether it's SEO strategy, acquiring new customers, or something else. As you continue to fine-tune your content strategy - from creating meta descriptions, using smart tags, altering URL's and more, you'll find that your content slowly rises to the top. Much like football drills each effect how well a player performs, when you focus on perfecting the minutiaee of your SEO strategy, your content performs.
Freelance writing services are your on-demand football team. With a service like Scripted in hand, you have experienced content creation players available at your fingertips, your marketing team could be favored to win the championships.
Are you ready to rock content marketing this year?