7 Reasons Why Marketing Agencies Should Use A Content Writing Service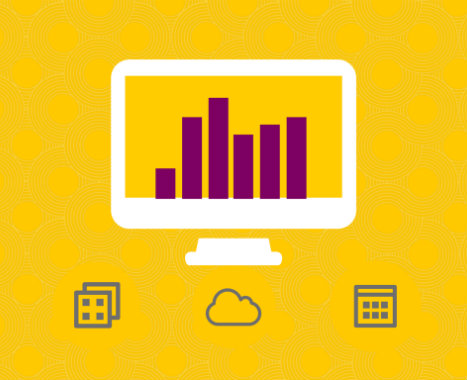 Content writing services offer a great degree of flexibility and cost savings for professional marketing agencies.
Marketing agencies are sought for the polish they bring to business communications, from gripping and precise language to eye-catching visual designs. While it may seem marketing agencies don't need help in the content creation process, agencies can actually benefit greatly from the efficiencies and expertise offered by
content writing services
.
The following are the seven most compelling reasons marketing agencies should look to include content writing services.
1. On-Demand Scaling for Short-term Content Needs
Marketing agencies know that projects don't come in a steady stream. There are busy periods where staff scrambles to meet deadlines in addition to slower weeks where there's more time than staff. This natural ebb and flow of business requires flexibility.
Since content writing services give a short turnaround for content, they ease the burden of hiring extra staff or paying overtime for busy periods. This also allows staff to prioritize big picture projects in slower times.
See also: How to Outsource Content & Maintain Your Brand's Voice
2. Faster Production Schedule
Turnaround time improves significantly with content writing services. Agencies can finish projects -- big or small -- on a shorter timeline because the time-consuming writing, editing and even idea generation process is outsourced.
3. No Need to Vet Writers
Many agencies already
work with freelance writers
for the above benefits. However, content writing services offer an increased level of efficiency compared to recruiting freelance writers. Marketing agencies have to spend time
vetting writers
' skills and past experience. Content writing services have rigorous approval and rating process that ensures less-skilled writers don't make the cut.
4. Reduced Administrative & Editing Time
Content buying platforms also streamline the editing and writer communication process, eliminating the back and forth between writers and agencies that often slows the project's completion. This also eliminates HR requirements, like processing W-9 forms and issuing 1099s.
See also: How Scripted Helps Agencies
5. Increased Accountability
Writing services also offer a level of accountability not possible with freelance writers. If a freelance writer abandons a gig before it's complete, or turns in work that doesn't meet quality standards or abide by instructions, there's little recourse. With some content writing services like Scripted, content buyers won't be charged extra if the initial writer flakes. The project will be automatically reassigned and completed within the same timeframe.
6. Lower Content Creation Costs
On-site, full-time writers can be incredibly expensive for cost-conscious marketing agencies. The expense of salary, office space and administrative oversight is significant.
Hiring additional writers
during prosperous, busy times may feel like a necessity, but it's actually the perfect time to get costs under control by buying content.
See also: A 3-Step Guide To Hiring Quality Writers
7. Access to Industry Experts
Writers compose best when they write what they know. That's why agencies don't just need skilled composers and grammar nerds, they need knowledgeable writers who can communicate technical material insightfully. Content writing services offer an enormous pool of writers with diverse professional backgrounds. This means agencies that use content writing services can rely on a wide range of expertise at any time.
Content writing services offer a useful resource for agencies, no matter how complete the on-site writing team. Scaling, niche expertise and reduced content creation costs make these services an attractive proposition for any agency, especially growing businesses.
What do you think about agencies using content writing services? Share your thoughts with us below.
To Read More About Content Writing Services, See Below:
5 Ways to Succeed In 2015 With a Content Writing Service
Why SEO Experts Are Supporting Original Content Writing
5 Spooky Signs Your Content Team Needs Ghostwriters [SlideShare]