Steps to Take When Your Content Writer Misses a Deadline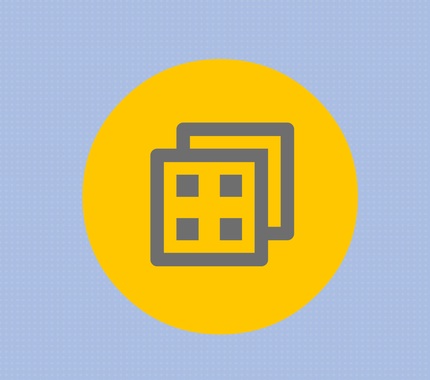 Missed deadlines are awkward for both parties. Here's how to properly communicate with a writer who has not submitted work on time.
Nobody likes to think about it, yet it's always a possibility in a client-writer relationship: missed deadlines. Clients are often unsure of what to do in such an awkward and frustrating situation. As with your health, an ounce of prevention is worth a pound of cure. A
firm timeline
for deliverables and a clause in the writer's contract can stop a lot of delays before they happen. Once the writing deadline has passed, however, you're stuck with a gaping hole in your content publishing window, coupled with uncertainty, disappointment, and, maybe, anger. How do you communicate to your writer that he or she isn't living up to your standards and get the project back on track?
1. Cool Off
If you aren't under a time crunch, give yourself a chance to cool off and collect your thoughts. Twenty-four hours would be ideal, but delaying sending a heated email by even a few minutes will prevent the situation from getting worse. It's possible your writer will understand the mistake and will either send the completed article or an email updating its status. While you are cooling off, review your writer's agreement and any associated emails about the project. Make sure the due date and time were clearly stated and agreed upon and all necessary information to complete the project was sent in time. Take this time to reflect upon how the writer is feeling as well. A little sympathy goes a long way, as the writer is likely upset that he was not able to meet the deadline and is scrambling to finish as quickly as possible.
2. Reach Out to Your Writer
When you are calm, send your writer an email asking about the status of the article. Be polite, yet firm. Ask how the article is coming along and the writer's estimated timeline for when it will be completed. Remind the writer of the details of your agreement, he or she may have broken and any penalties that may be involved, for example a reduced payment for late submissions.Ask if there is any additional information the writer needs to complete the project. If you have the leeway and the writer has shown good faith in completing the project, offer to extend the deadline. Sometimes a missed deadline is unavoidable.
See also: Signs Your Content Writer Isn't Excelling
3. Be Realistic
Ideally, when you planned your writing project, you built in some time for contingencies such as the writer being delayed or substandard articles needing revisions. When your writer explains the situation, you can use the built-in buffer time to your advantage and offer a last-minute substitute deadline. If this is agreeable, it is likely that the writer will put your project as the top priority and deliver ASAP. If you simply don't have time to wait for your writer to be available, let the writer know. Explain that your timetable is tight, and you will have to turn to another writer (or write it yourself). Be polite, but express your disappointment, as obviously he or she was your first choice. If you want to continue or terminate the writer-client relationship, now is your chance. Nobody likes writing or reading these emails, but if you keep it brief, courteous, and to the point, no bridges will have to be burned.
4. Express Your Appreciation
If the writer is able to meet the adjusted deadline, be sure to express gratitude. The writer may be uncertain about his future standing with you, so if you'd like to continue working together, say so. A little reassurance will keep your writer happy and committed to meeting deadlines regularly in the future.
Dealing with missed deadlines is always a difficult task. Thinking about how you will handle the situation ahead of time will save countless hours of worry and frustration down the road. Remember that writers are only human, and the unforeseen always has a way of popping up. A firm, but compassionate hand will help guide your writers through difficult times and keep your project on track.
How do you handle writers missing deadlines? Share your thoughts with us below.
To Read About Missed Deadline Prevention, See Below:
Project Management Tools for Freelance Writers
5 Ways to Prevent Your Content Writer from Missing a Deadline
Six Ways to Never Miss a Deadline Again