Last Minute Holiday Gifts For A Content Writer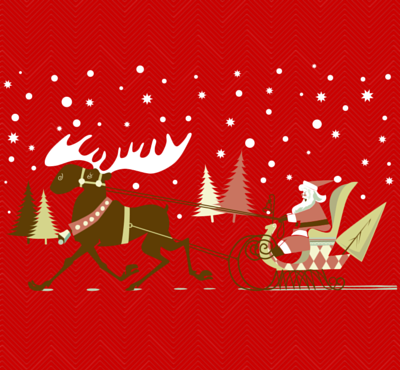 Get the perfect gift for the content writer in your life -- advice from a content writer herself.
That motivational poster that has a picture of someone skateboarding on a mountaintop along with an inspiring quote about determination? We didn't hang that in our office last year. We also didn't read that guide to the country's top law schools. Here are some gift ideas, organized by goal, that will enable you to support
the content writer
in your life.
See also: The 12 Days of Content
A Gift To Enhance Productivity
Write or Die - $20

Sometimes, you need a reward for finishing that 500-word blog post, like a cute photo of a puppy. At other times, you need a threat, like a picture of a creepy spider, to keep you on task. Write or Die lets you pick your motivation tool - reward or consequence - for getting work done. You can track words completed or time on task to decide your fate.
Gifts To Sharpen Writing Skills
"The Sense of Style" by Steven Pinker - $27.95
Steven Pinker, an expert in language and cognition, has created a style guide for the modern age. Think "Elements of Style" without the condescension. Pinker writes about crafting great writing based on the way the brain interprets language. He discusses grammar and the importance of imagination and empathy in creating good prose.
Grammarly - $139.95 for one year
Microsoft Word and the human eye can't always catch our grammatical errors. Grammarly allows you to paste text into an online window for analysis. It catches errors that Word misses and explains the grammar rules behind the mistakes. It also checks your work for plagiarism.
Gifts To Inspire Creativity
"Make Good Art" - Neil Gaiman - $10
"Go and make interesting mistakes, make amazing mistakes, make glorious and fantastic mistakes. Leave the world more interesting for your being here. Make good art." Anyone who loved Neil Gaiman's inspiring commencement address at Philadelphia's University of the Arts will love this book. 
Ernest Hemingway's House
Trust us: Your writer needs a vacation. How about sending your writer to lovely Key West, Florida, for a week of relaxation, sunshine, beachfront activities and a visit to Papa Hemingway's house?
A Gift To Smell Delicious
Paperback Fragrance
- from $2.50 to $25
Purchase this cologne to mask the smell of sweat and takeout. It's described as "sweet and lovely with just a touch of the musty smell of aged paper."
The key to buying a great gift for a writer is to understand that all of us are trying to be incredibly unique. Generic gifts just won't do. Give us something that makes us feel special, and show us that you accept us just as we are.
What do you want for the holidays, fellow content writers? Share your requests below.
To Read More About Content Writing Services, See Below:
What's a Content Writing Service? An Overview For Content Marketers
Why SEO Experts Are Supporting Original Content Writing
5 Spooky Signs Your Content Team Needs Ghostwriters [SlideShare]