Engagement Conversation: Here's How to Webinar in Content Marketing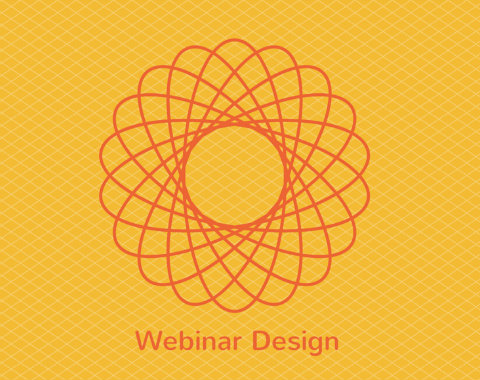 Webinars offer a more personal and engaging way to interact with users. Do you know how to get the most out of the format's unique communicative benefits?
Webinars are the most direct way to communicate to colleagues, customers and clients. They not only create an engaging conversation, but offer a great means of establishing expertise in a given field. So, do you know how to pull off an exciting webinar? Keep reading to find out.
See also: Best Premium Content Types for Gated Leads
Understanding Webinar Attendees
The best way to speak directly to an audience is to first know what they're looking for. Your webinar guests have gone out of their way to attend your event for any of the following reasons:


Evaluate the expertise and competency of your company


Gain elegant, clear solutions to issues they're facing


Evaluate a product before buying it


Learn about industry news and trends


Because they're expected to attend webinars by their employer


Key Steps for Webinar Design
The
real business
of any webinar is to make the event both relevant and exciting. To achieve this goal, you need to do a few things:
1. Create an Informal and Relaxed Tone
Act natural. Acknowledge any mistakes and give warm welcomes to attendees and late-comers.
2. Explain How to Use the Webinar Platform
There's a variety of webinar programs out there, so be sure to explain the features you'll be using and what attendees need to know to use them. Make sure they understand how to mute and un-mute their microphones as well.
3. Give a Schedule of the Webinar's Key Sections
You'll want your attendees to feel not only like they've learned something. Offer helpful, clear and actionable advice at the conclusion.
Planning and Hosting the Webinar
If you want to entice your audience, plan your webinar creatively. You'll need to hold their attention with audience participation, interesting content and eye-catching visuals.


Participation: Include an impromptu question and answer period between event sessions to increase engagement.


Eye-catching visuals: Use PowerPoint or other graphic programs to share information about your business.


Interesting content: Feature speakers or live discussion panels to add depth to the event.


Since most businesses want to pique customer interest in their products and services, webinar sessions must be well-coordinated and organized around a central theme.
Webinars are now an everyday business occurrence, but they don't have to be routine. Make your webinar stand out by planning informative sessions, presenting interactive materials and polling attendees. With careful planning, innovative technology use and thoughtful consideration of attendees, webinars can leave your guests inspired. Finally, webinars are a great resource to leave you with content that can
easily be repurposed
.
What advice do you have for hosting webinars? Share your thoughts with us below. To Read More Scripted's Own Webinar Recaps, See Below:
How to Scale Your Brand's Storytelling
Nobody Views Your Content - Here's How to Fix This
How to Drive Leads By Reorganizing Your Content