Content Marketing for Your Music Industry Website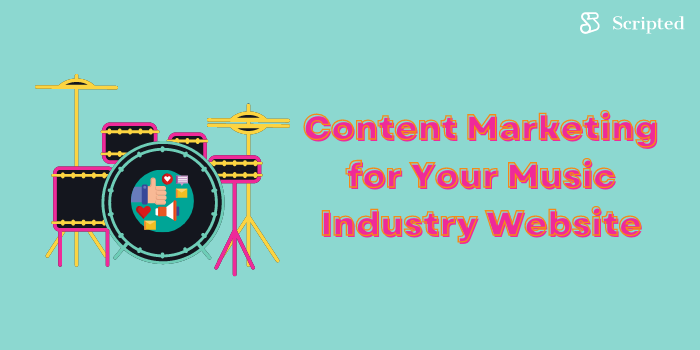 Globally, the music industry earned about $23.1 billion in 2020. Unfortunately, that's less than industry revenues in the 1990s and early 2000s. As streaming services, independent labels, and critics vie for attention, you must develop a content strategy that improves your on-page SEO, increases organic traffic to your website, and boosts your search engine ranking.
While you will need to adjust your digital marketing to meet your company's needs, the following guide provides a loose outline that leads to success.
Know Your Audience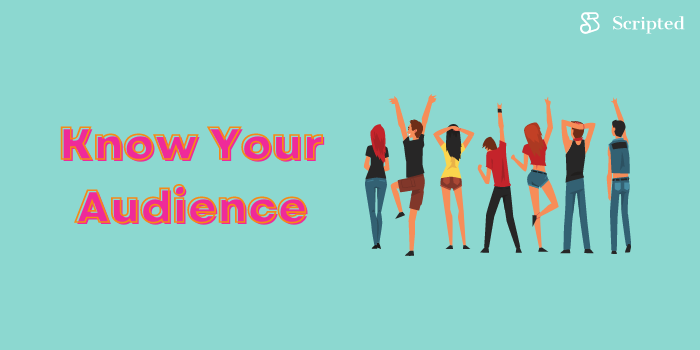 Knowing your target audience is the first step to developing a content marketing strategy for your music industry website. Start by asking some critical questions such as:
What types of music do my readers enjoy?

Do my readers want to listen to or make music?

Is my audience a part of the music industry?

What social media platform does my target audience use most?

How does my audience listen to music (streaming, vinyl, live events, etc.)?
You probably already know informal answers to these and other questions. You take a big step toward success by formalizing those answers by writing them down and sharing them with your staff.
Don't fret too much over your answers. You can adjust your digital marketing approach over time as you get to know your audience better and collect data about the content they like most.
Choose Your Keywords Carefully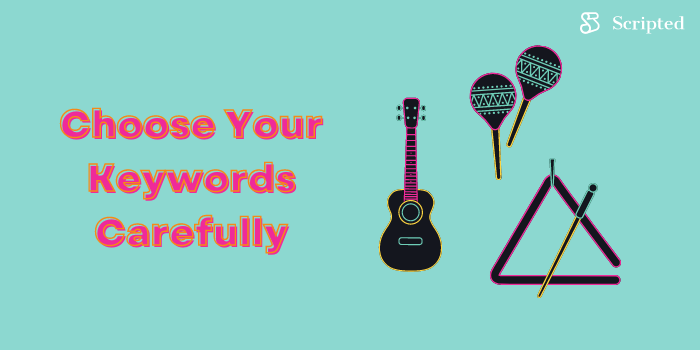 Search engine crawlers use several variables to rank websites. Using the right keywords will move you much closer to attracting crawlers and getting ranked. How do you choose keywords for a music industry website?
Use long-tail keywords to help your content stand out and direct search engine users to your website when appropriate. For the best results, use paid tools for keyword research. They can cost quite a bit, though. If you don't want to spend much money, you can use free tools like:
Some long-tail keywords you might include:
Best music album 2021

Music industry jobs

Music industry careers

The music industry today

Best songs of all time
Google Search Console is a great way to see what keywords your competitors use. Just paste your page's URL into the tool, and it will give you a breakdown of the page's keywords and metrics like the keyword's search volume and difficulty.
If you don't want to spend time on keyword research and developing SEO strategies, you can become a Cruise Control member. Scripted Cruise Control does all the work and gives you regular performance reviews that show how well the approach works for your website.
Keep Your Readers Engaged on Social Media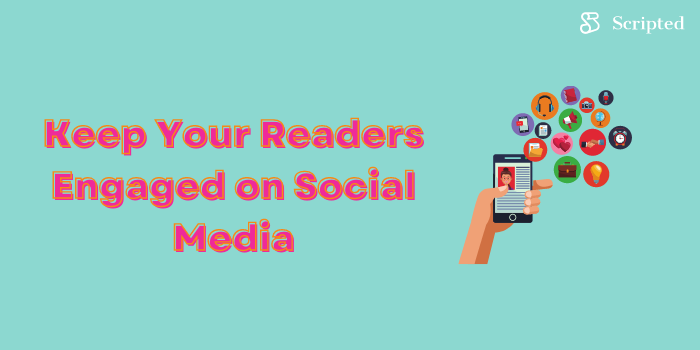 Content writing that uses the right keywords might attract search engine crawlers, but it won't necessarily bring more readers to your site. (Although, a higher search engine ranking certainly makes it more likely that people will visit your pages.)
Recruit the power of social media to connect with and engage potential readers.
Considering that 200 million Facebook people in the US (2.85 billion worldwide) use Facebook, you might assume it's the best platform to reach your audience. Facebook can play an important role in your outreach strategy, but other platforms could meet your needs better.
Some places to share your content, music, and videos include:
TikTok

YouTube

Soundcloud

Twitter

Instagram
Notice that each social media platform excels in a unique way. YouTube makes it easy for you to share full-length music videos and interviews. Instagram can help you share short videos and images. TikTok works well for music industry websites that want to reach young people. Soundcloud gives you an opportunity to share songs and let listeners post comments on the recordings.
Link to your site to direct more traffic to posts. The people who enjoy what you share on social media have a high chance of clicking your links to learn more. As your site gets more traffic, search engines will improve your ranking.
Learn From Top-Performing Music Websites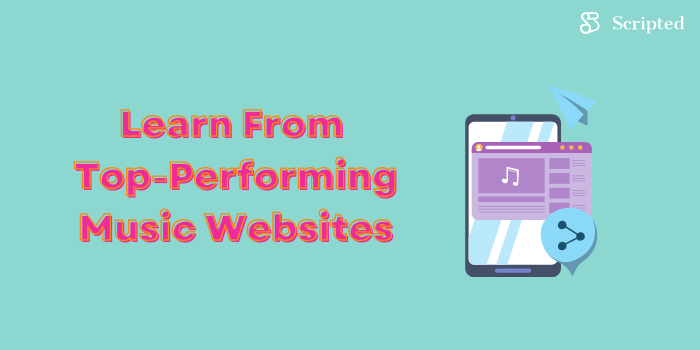 Take some time to learn from established music industry websites that have already done the hard work of building their audiences. We recently published a list of the music websites that get the most traffic. We recommend reading it for an in-depth look into how they succeed [add link to music traffic post].
Quick lessons from top-performing music websites:
Pitchfork

– Post the most recent music industry news to keep readers interested.

BrooklynVegan

– Update your website several times a day to include news and music reviews.

Rolling Stone

– Cover the wider entertainment industry and related news to increase engagement and grow your audience.
You might also notice that the most popular music industry websites follow some basic SEO rules, such as:
Adding featured snippets that encourage search engine users to click through to your content.

Including meta descriptions that help readers and website crawlers know what to expect from your content.

Posting frequently to offer readers more content and increase your search engine ranking.

Connecting to other high-authority websites.
Pay Attention to Your Metrics to Keep Improving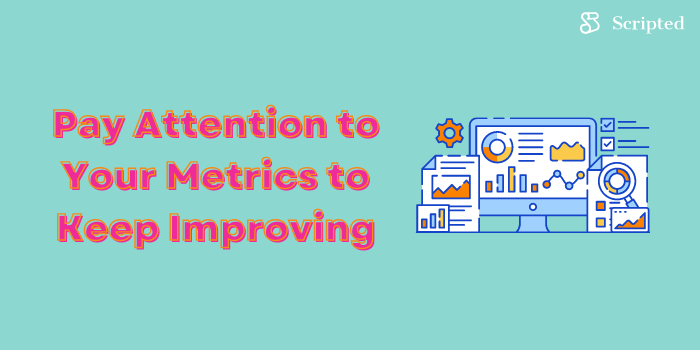 Data give you objective ways to measure your website's success. Over time, you will probably see that certain types of content perform better than others. Hone your approach to keep improving your approach to content marketing. Eventually, you will form a deeper connection to your audience, which makes it easier for you to anticipate their interests and needs.
Key metrics to pay attention to include:
Number of visitors or hits

Bounce rate (the number of visitors who leave your site quickly)

Session duration (the amount of time visitors spend on your site per visit)

Average pageviews per session

Average time on page

Device source (such as PC, smartphone, tablet, etc.)
Google Analytics can make it much easier to track metrics over time and focus on content creation that gets better results.
Increase Organic Traffic to Your Website With Help From Scripted
Creating excellent content takes a lot of time and experience. Even if you know how to write well, you probably don't have time to do the research, content creation, editing, and optimization on top of operating your business.
Scripted has a large pool of carefully vetted writers with experience in the music industry. Start your 30-day trial with Scripted to discover how much easier content marketing becomes when you rely on professional writers.