The 10 Best Fashion Blogs For Content Writers

Fashion and beauty blogs need to do more than just look good. They also need great writing to keep their audience coming back for more. If you are looking to start your own fashion blog or website, here are blogs that you should read first: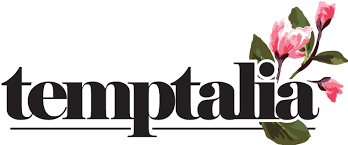 Temptalia is commonly found on the best beauty blogger lists and gets over 1 million unique visitors per month. Christine Mielke started the website in 2006 and filled a significant need through the makeup dupes and swatches database. This database helps makeup lovers find similar shades and organize their collections, and no other resource comes close to the thoroughness of Temptalia's listings.
She also reviews new products, posts beauty previews, creates looks for inspiration, and offers editorials and other features. Her beauty style ranges from refined to colorful, and the vast content collection means there's something for everyone. Christine is also well-known for offering fair and balanced reviews of the products she works with. Her posts also go into detail on the brushes and techniques she uses, so her readers have all the information needed to draw their own opinions on the products. She features both mainstream and independent brands and keeps her focus on makeup.
Christine's approach to building the blog is to go deeper, rather than wider. It's a comprehensive resource for makeup, especially eyeshadow, and she avoids overwhelming her audience because she doesn't stray too far from this topic.

Phyrra.net is the place to go when you need cruelty-free beauty, tips for applying makeup to hooded eyes, finding foundations for pale skin, and the latest in goth fashion. Courtney started this blog in 2008 and has carved out a quality niche for herself.
She primarily focuses on independent makeup and fashion brands, which sets her apart from other top beauty bloggers. Her dedication to cruelty-free makeup helps her readers in finding ethical brands that support their values. As an avid animal lover, Courtney also spends time featuring her adorable poodles Nyx and Amaya.
Courtney's looks are goth through and through, with lots of dramatic colors and lines. She uses "post-modern faerie" to describe her style. In addition to the honest and thorough reviews that she offers, she also features lifestyle content. Live your spookiest goth life with her recommendations.
This beauty blog is an excellent example of fully owning the niche and offering an authentic experience. Her content comes from her real-life style and experience, and she sticks closely to what she's known for.

Models are an excellent source for the latest in beauty and fashion tips, as you can see at A Model Recommends. Ruth Crilly is based in the UK and has an engaging personality that comes through in everything she writes. While most of her content focuses on beauty, fashion, family, and home topics, she frequently covers random topics of interest that end up being some of the best pieces on the blog. Ruth also launched her own dry shampoo brand, called Colab.
If you're looking for skincare routines and reviews, you're well served by this website. She goes into detail on her routines and how to choose a skincare routine that works best for your needs. Since these selections are not one size fits all, the content emphasizes the skin types and conditions that respond best to each product.
She has a lot of coverage on luxury skincare, which helps readers who don't want to shell out hundreds of dollars without doing some research. Her foundation reviews are also well-written and valuable for people trying to figure out their best matches.
This beauty blog works well due to having an authentic influencer at its head. Ruth's readers trust her recommendations and want to know what she thinks about new products and trends.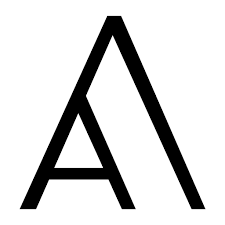 The Anna Edit is one of the biggest lifestyle blogs, with content categories that include beauty, style, life, travel, and shopping. Anna Newton is the founder and brings the interesting perspective of a professional organizer to the beauty world. She's the author of An Edited Life, co-hosts the At Home With podcast, and collaborates with mainstream beauty brands such as Estee Lauder.
Her style is refined, with many classic and timeless touches. She focuses on editing down beauty routines and wardrobes, with suggestions that include seasonal clothes capsules and methods to keep a makeup collection from getting disorganized. Decluttering is a popular trend, and this blog offers many ways for its readers to achieve this goal.
Anna's careful and quality curation of her fashion and beauty products, along with plenty of practical tips on organizing, help her blog stay on top of the lifestyle, fashion, and beauty categories. She covers a broad range of topics, but everything has its place in her approach.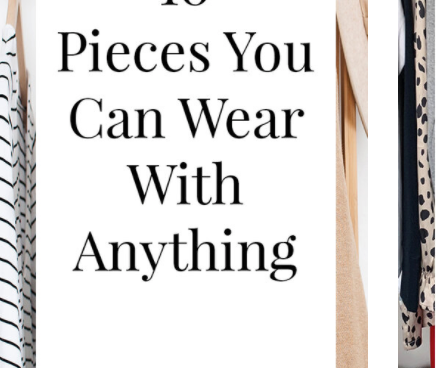 Many fashion blogs focus on buying new wardrobes for each season and staying on top of the latest trends. The Daileigh takes a different approach by helping people create capsule wardrobes, so they get the most out of their clothes.
She goes beyond blog content by offering online webinars and fashion ebooks. If you want to get one-on-one advice about your fashion, she has a consulting and styling company. This beauty blog shines in the variety of content available. The blog sections are designed to make it simple to find the specific inspiration you're looking for. They're divided up into seasons, making it a year-round resource to turn to.
The Daileigh covers many styles, from classic to loungewear. The archive provides endless inspiration, and the site is frequently updated with fresh looks.

Julie Sarinana started Sincerely, Jules as a place to talk about her personal style. This fashion and lifestyle influencer ended up with a trendy brand, developed since 2009. She has an effortless style that is beautiful and distinctive.
One way that Sincerely, Jules stands out in the beauty blog crowd is through the international fashion influence that comes through. Whether it's a unique dress or an unusual accessory, these touches help Julie stand out. She covers collaborations, collages for inspiration, lifestyle tips, and an easy way to shop her looks. Both neutral and colorful outfits are available, and Julie also talks about her beauty routines.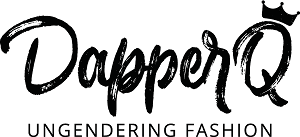 DapperQ tops the charts as one of the most popular queer fashion and beauty magazines. Their goal is to ungender fashion, and they offer useful content to make that happen. This digital magazine started as a personal blog more than ten years ago. At the time, it only covered masculine styles. They've expanded far beyond that and have strategic partnerships with other queer style blogs, such as Hi Femme.
DapperQ is more than a fashion blog. It's an activist movement redefining what fashion really is and how that relates to the LGBTQIA+ community. Features on this site include style 101, fashion editorials, designer profiles, social commentary, news from this part of the fashion market, interviews with prominent figures, and coverage for lifestyle and travel topics. Anita Dolce Vita is the founder of DapperQ and has a long history of celebrating queer style at exhibits in prominent museums and events.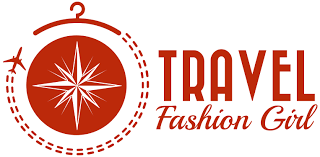 Overpacking is a common dilemma for women trying to cover every potential fashion need when they're traveling. Travel Fashion Girl is a comprehensive resource that helps people pack lighter. The blog started in 2012 and now has almost one million visitors per month.
You have a few ways to navigate the valuable content on this blog. You can look at packing lists for your specific destination and season, choose the type of trip that you're going on, and learn about light packing techniques.
Travel Fashion Girl has guides for nearly every travel scenario you can encounter, with a vast archive available. She also posts about the latest travel accessories and fashion, so you're always up to date with the current trends. You'll also learn about the best luggage available to support your light packing goals.
Before launching the site, the founder of Travel Fashion Girl talked with as many women travelers as possible. This direct feedback has served the site well, as each post is closely tied to what her target audience is looking for. She also launched a travel accessories line based on her audience's needs.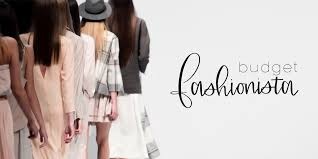 Fashion can get expensive in a hurry, and the runway looks are rarely affordable for the average person. You don't need to take out a second mortgage to turn heads with your fashion. The Budget Fashionista helps you discover budget-friendly brands in fashion and beauty. Catherine Brock, the founder of this site, loves bargain hunting, and she brings that passion to every page since she started in 2003.
The Budget Fashionista provides plenty of outfit inspiration, fashion advice, and ways to get the most out of your money whey you're shopping. She also covers fashion industry news so you can keep up with the latest movers and shakers in the industry.
This fashion blog is successful because it focuses on an underserved niche. She tightly focuses on this market and makes sure that all of the content features budget-friendly clothes and makeup.

Man Repeller is a fashion blog with a powerful mission. It reads, "Man Repeller explores the expansive constellation of things women care about from a place of openness and humor, with the conviction that an interest in fashion doesn't minimize one's intellect."
In a world where women are seen as pursuing frivolous or mindless pursuits when they have an interest in fashion, this blog is a refreshing take. It's a smart and powerful approach that goes a long way towards lifting women up and making it okay to enjoy "feminine" pursuits. The blog launched in 2010 and provided an authentic and empowering experience that quickly made it a top destination.
It's a fashion blog that defies standard categories, blog posts ranging from stay at home fashion guides to the top book lists of the summer. The Man Repeller team offers a judgment-free zone for women to relax and engage with fashion, lifestyle, and beauty in a way that's often hard to do.
Hire Fashion and Beauty Writers for Your Blog
High-quality content is what sets all ten of these beauty and fashion blogs apart from this oversaturated market. Most people expect that the visuals in this blog category will be great, but they don't always pay attention to the writing.
Professional fashion and beauty writers make the difference when you're trying to gain ground in this market. They know what blog content works well, the trends that define this industry, and how to keep your audience engaged. Scripted has many writers in the fashion and beauty space, and our platform makes it simple to select and manage your team.
Are you ready to discuss your content needs for your fashion and beauty blog? Sign up for your 30 Day Free Trial today to learn more about our content writing services.