How to Turn Your B2B Business Into a Unicorn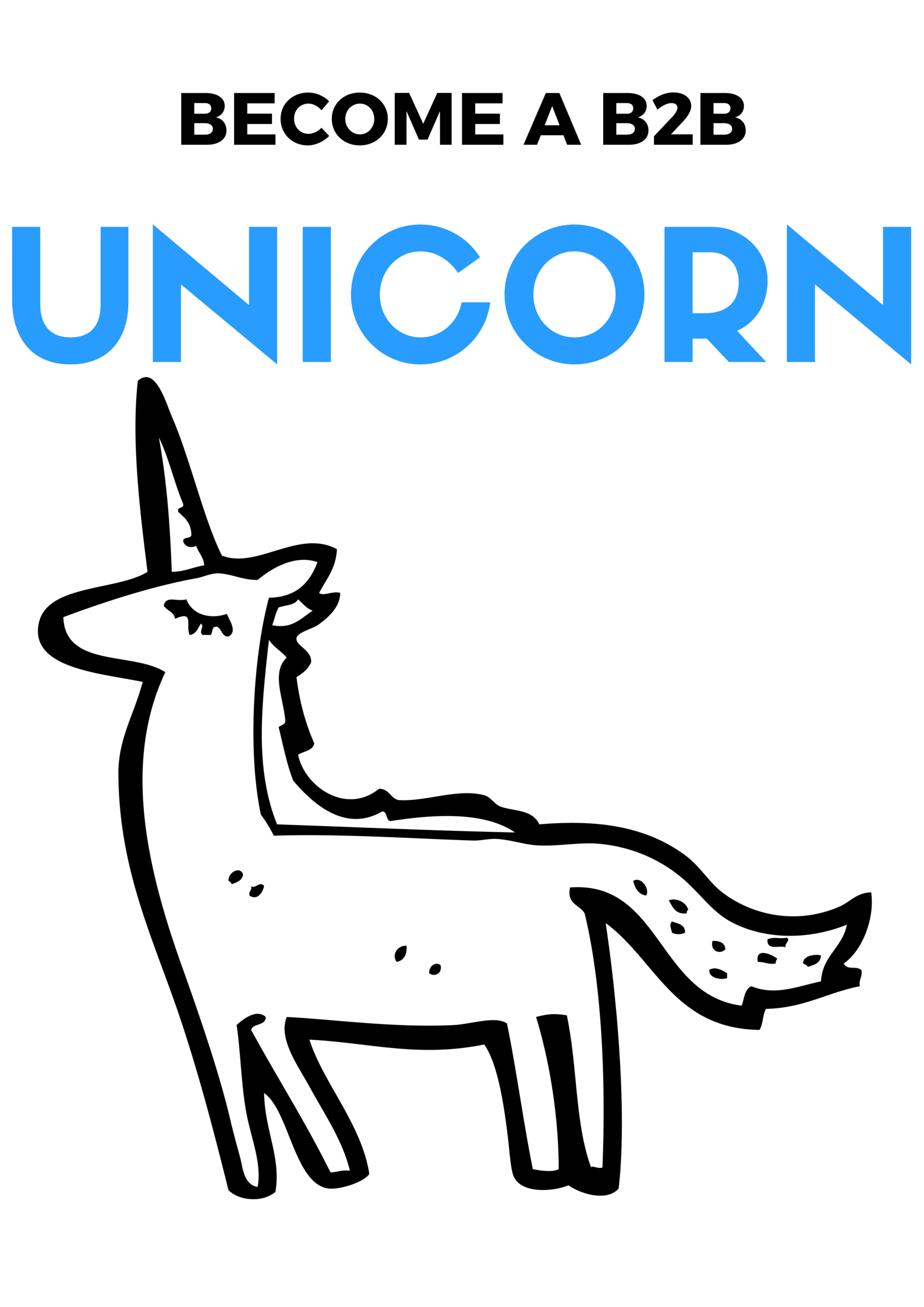 Content marketing can be a bit of a horse race - here's how you can pull ahead, and make your business a B2B unicorn in the process.
Your products and services could be the best in your industry, but if your target audience is getting lost in all the noise from your competitors, they won't land on your site. You need a way to snowball the traction you're currently getting on your marketing site. You need a way to turn your B2B business from a horse into a unicorn!
Content marketing is a powerful way to differentiate yourself in the marketplace. So step outside of the (text) box and get creative with your content! Use these strategies to pull ahead of the B2B race:
Gamify Your Content
Gamification takes game elements and applies them to non-gaming applications. For example, data backup and recovery company
Unitrends
wanted to break away from case studies and other standard B2B offerings. To that end, Unitrends created an interactive horror game that tested players on their preparedness for a global data disaster, tying their interactive content into the Halloween season and their primary product offering.
Giving your prospects a fun way to engage with your content and tying your assets in with relevant current events can help you reach a larger audience. Gamification is one way to accomplish both tasks with one process.
Take a Fresh Look at Thought Leadership
Establishing your B2B business as an industry authority is an important part of positioning yourself, but your audience has seen plenty of e-books and white papers by the time they get to you.
Moz
, a company known for its SEO knowledge, moves thought leadership content from a white paper to a weekly video series called Whiteboard Friday. In the series, industry thought leaders have 10 minutes in front of a whiteboard to delve into any digital marketing topic they choose.
Supplement your existing content with an uncommon format. Podcasts, streaming videos and scheduled social media conversations expand your content reach and set you apart from your competition.
Take Content Marketing Risks
B2C sees plenty of quizzes, games and other interactive content, and the B2B market segment might be ready for the same.
Marketo
took a giant leap outside of the content marketing box with the Big Marketing Activity Coloring Book. This activity book entertains, engages and educates its audience with an entirely unique format.
Don't be afraid to take risks with your B2B content marketing. Marketo took a marketing leap, and it attracted significant attention. Take one of your off-the-wall content ideas to completion instead of assuming B2B audiences are too conservative to engage.
Start Your B2B Content Marketing Adventure
Your business competes with companies from all over the globe, so it's essential that you leverage every advantage, including fresh, creative B2B content marketing. Don't dismiss those outside-the-box ideas! Instead, be bold and be creative; it can really pay off.
Looking for assistance with your content creation process? Learn more about Scripted here, or: