Constant Content vs. Clearvoice
In an age in which more and more companies are focusing on the virtual realm, investing in content marketing is a wise decision. If you are searching for a content agency to work with, here is an overview of two of the top platforms: Constant Content and Clearvoice.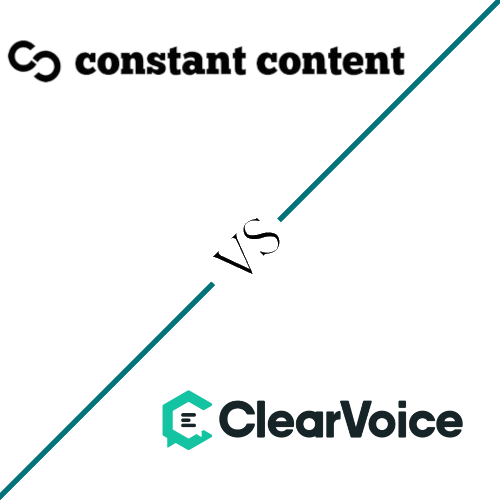 Finding Expert Writers on Constant Content vs Clearvoice
Understanding the writer selection process can help you better understand the types of writers an agency hires and how these writers can help create the content you need.

How Constant Content Chooses Writers
Constant Content offers a relatively straightforward application process. Once the writers have provided personal details, they then take a simple quiz that tests spelling and grammar skills. For writers to move on to the next step, they must score at least a 4/5 on this general quiz. If they pass the quiz, they can then submit a writing sample.
Once the writer submits a sample, Constant Content rates the sample. From there, the writer is either welcomed onto the site and given a rating or they are rejected. According to the Constant Content website, they accept only around 20% of their applicants. This means they are only accepting writers who they believe are relatively skilled and capable.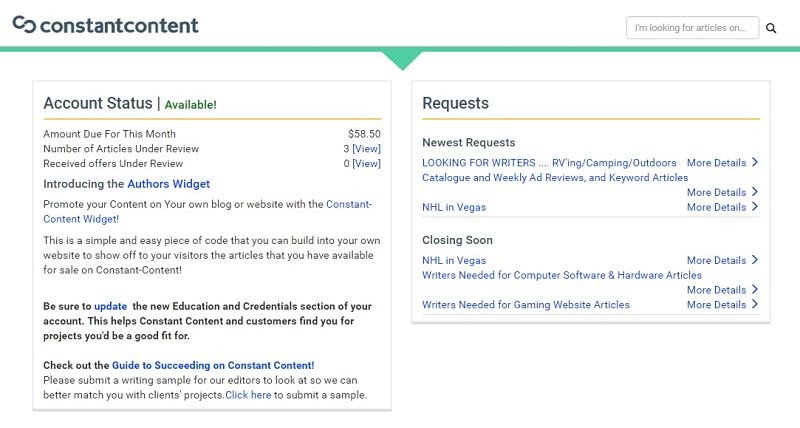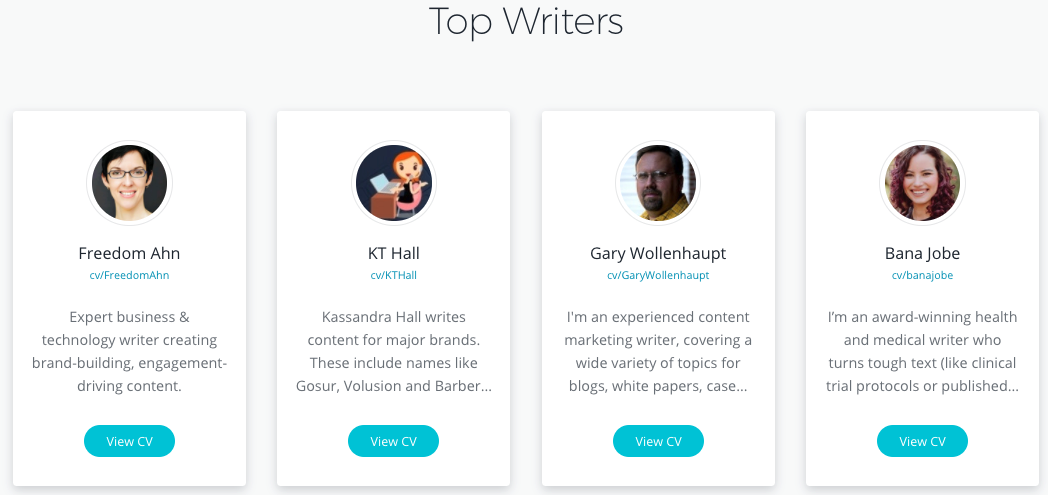 How Clearvoice Chooses Writers
Clearvoice has a somewhat straightforward method of writer selection. As with many other content agencies, their process requires writers to sign up by submitting some simple personal information. Also, another important step they use is requiring all writers to verify their identity via email or social media. This step can help weed out those who may be nonchalant about writing or otherwise have frivolous intentions.
Writers must then write a bio and give more details about themselves on their profile. They can also add up to 10 industries they're experienced in. Once they have uploaded all the relevant details, they submit their profile. If they've provided quality work, they are accepted to the platform and matched with clients and writing opportunities.
Learning About Constant Content Writers for Hire
Constant Content allows users to choose a subject and/or category of content. They also provide users with a list of their top writers, followed by how many articles they have written on their platform. Users can see various details about the writers before choosing them by viewing their profiles:
Headshot
Writer bio
Number of articles written
Number of usage licenses/full-right licenses sold
Sample articles/articles that are for sale
Level of education
Relevant certifications
Constant Content focuses on providing more specialty content. This means their writers have already been tested and vetted to prove their writing skills in the fields they have chosen. This makes it easier for clients to be more confident when they find writers who seem to fit their qualifications.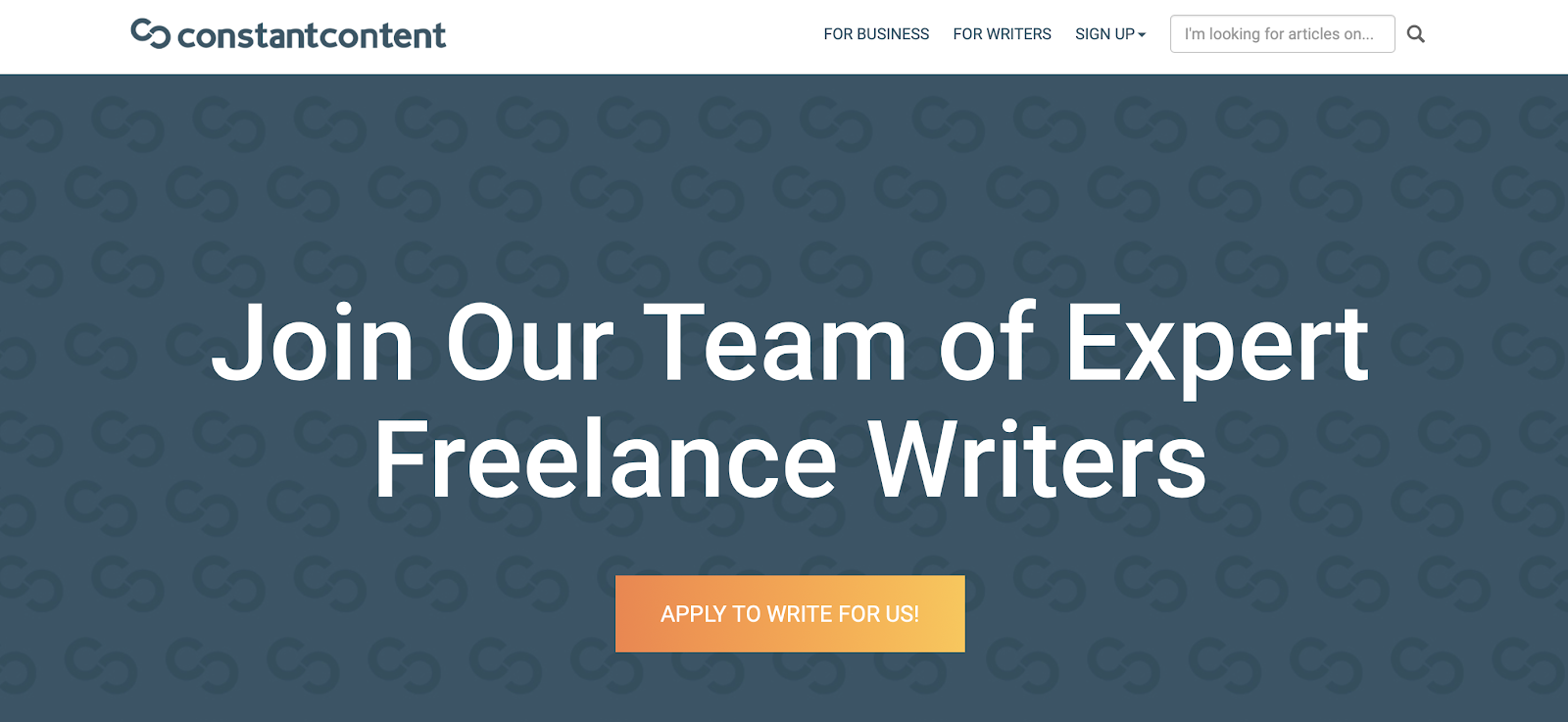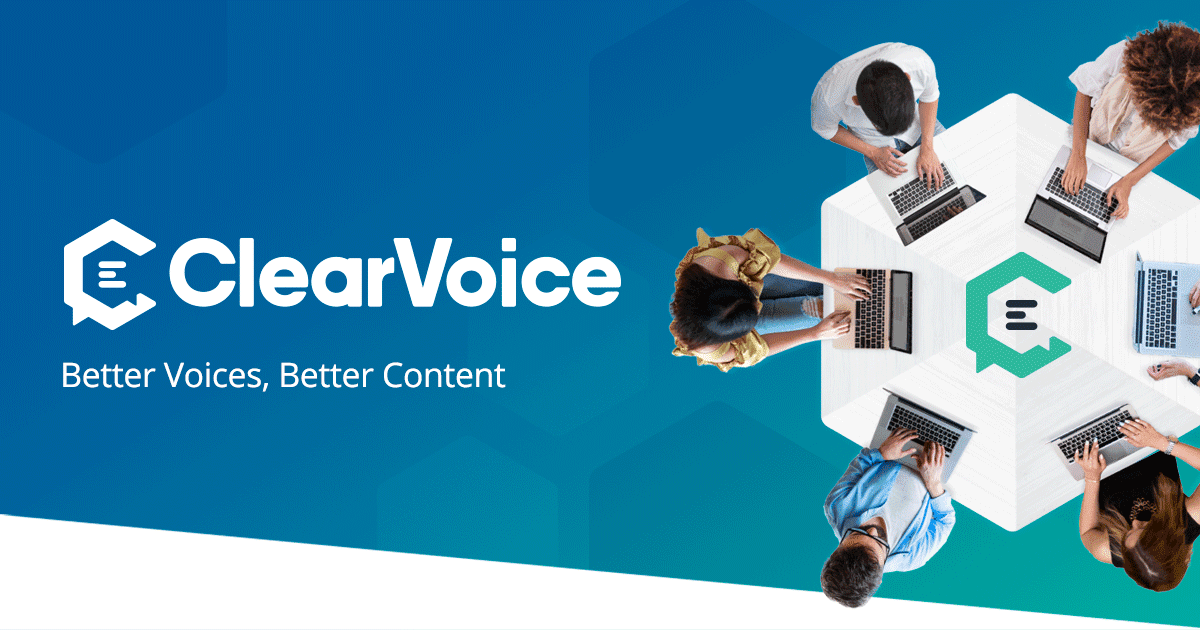 Learning About Clearvoice Writers for Hire
Clearvoice also uses a traditional approach to writer searches. They allow their clients to sift through a variety of profiles to find a writer they feel is most suitable to create the type of content they need.
Profiles on Clearvoice provide the following details:
Headshot
Tagline
Writer websites
Writer bio
Their specialties and categories
Social media pages
Published content
Other relevant writing samples
One very important thing to remember with Clearvoice is that you are in control. Therefore, you need to be actively looking for a writer because the writers on the site are not allowed to communicate with you until you have expressed interest in them.
Constant Content vs Clearvoice Platforms
When it comes to choosing a content agency to work with, there are always benefits and disadvantages. Here's an overview of the pros and cons of each of these platforms.Content agencies can come with many features that make your content marketing tasks easier. Here's a look at the pros and cons of each of these services.
Constant Content
Licensed Content: One reason many clients choose to work with Constant Content is that they offer licensed, pre-written content.

Contract Writers: Since the site allows writers to set their own prices, most of them stay for the long-term. This makes it much easier for customers to find writers to work with for the long-term.

Price Setting: Writers set their own prices on this site. Therefore, there is usually content available in every price range.

Subject Matters: Since writers choose their own topics and specialties, there is a wide variety of subject matters being covered on this site.
Original Content: Creating custom content requires finding the right writer who is also available. Since many writers use the site to sell existing content, it may be hard to find a writer to quickly create original content.

Price Range: Since writers set their own prices, the pricing can vary drastically.
Clearvoice
Ease of use: This site is simple to understand and use.

Client is in control: Clearvoice does not simply allow their writers to pitch to clients until the company has expressed interest in the writer first.

Extensive portfolios: Clients are able to gather quite a bit of information about writers before deciding to work with them.

Customer service: Clients enjoy working with them because they are fast, friendly, and very accommodating.
Upfront payments: Clearvoice requires clients to pay upfront when joining the website. This can be frustrating when you're not sure if you want to use their service.

Pricing: Writers on Clearvoice have a level of control over how much they are paid. This means that you may never know what to expect in terms of how much a writer will request.

Glitches: This platform has the occasional glitch which is usually solved quickly.
Constant Content vs Clearvoice: Pricing
When it comes to pricing, both platforms handle this as follows.
Constant Content Options
Unlike most content agencies, Constant Content doesn't have a set price they charge per word. Rather, they take the time to consider each order in terms of the level of difficulty, word count, etc. before setting the rate. However, according to the website, the average price for a catalog article is $40 and the average price for custom content is $120.
Clearvoice Membership Options
On the other hand, Clearvoice offers the following options for their members. Single-user clients must pay a minimum of $99 to access the marketplace. Larger businesses must use their "pro" edition. This level costs between $250 to $7000+ a month. Their pricing operates on the built-to-order basis. Moreover, for those who need assistance finding writers and organizing content, ClearVoice offers a "managed plan" at a rate of $1449 per month.
Should You Choose Constant Content or Clearvoice?
Constant Content is a great site for anyone who is looking for unique content that they can purchase exclusively, without having to search for writers or negotiate pricing. On the other hand, Clearvoice is great for any company that needs a high volume of content from a crew of high-value writers.
Scripted: Build a Team of Top Writers
If you are interested in working with top-tier writers Scripted is an outstanding option. Scripted also offers a vast amount of writers. As a tried and trusted content agency, Scripted does not simply churn out content to appease clients for the short-term. Rather, Scripted seeks to create long-term relationships that develop and thrive over time. If you need high-quality content created by some of the top writers on the web, Scripted is your best choice.
‍

Sign Up for a 30-day Free Trial