Top Customer Service Sites by Traffic
If you are in the customer service or consumer products industry, you understand the value of your online presence. 96% of Americans use the internet to do their shopping at least once per year, and e-commerce sales worldwide was 653 billion in 2020. An online presence and standout website is no longer a choice for companies looking to find new customers and deliver a superior experience.
SEO Matters for Customer Service Companies
What this means is that ranking in search results and investing in SEO should be the top priority for your company. If customers can't find you online, they aren't likely to find you at all. And while cracking the Google code may feel like an impossible endeavor, there are quite a few things you can do right now to get more eyeballs on your website. To help you figure out what those things are, we've analyzed ten consumer services and product companies that are ranking highest for SEO based on data from similarweb.com. Keep reading to find out how these companies are leveraging content, keywords, and website innovation to rank, and how you can mimic their success.
1) Staples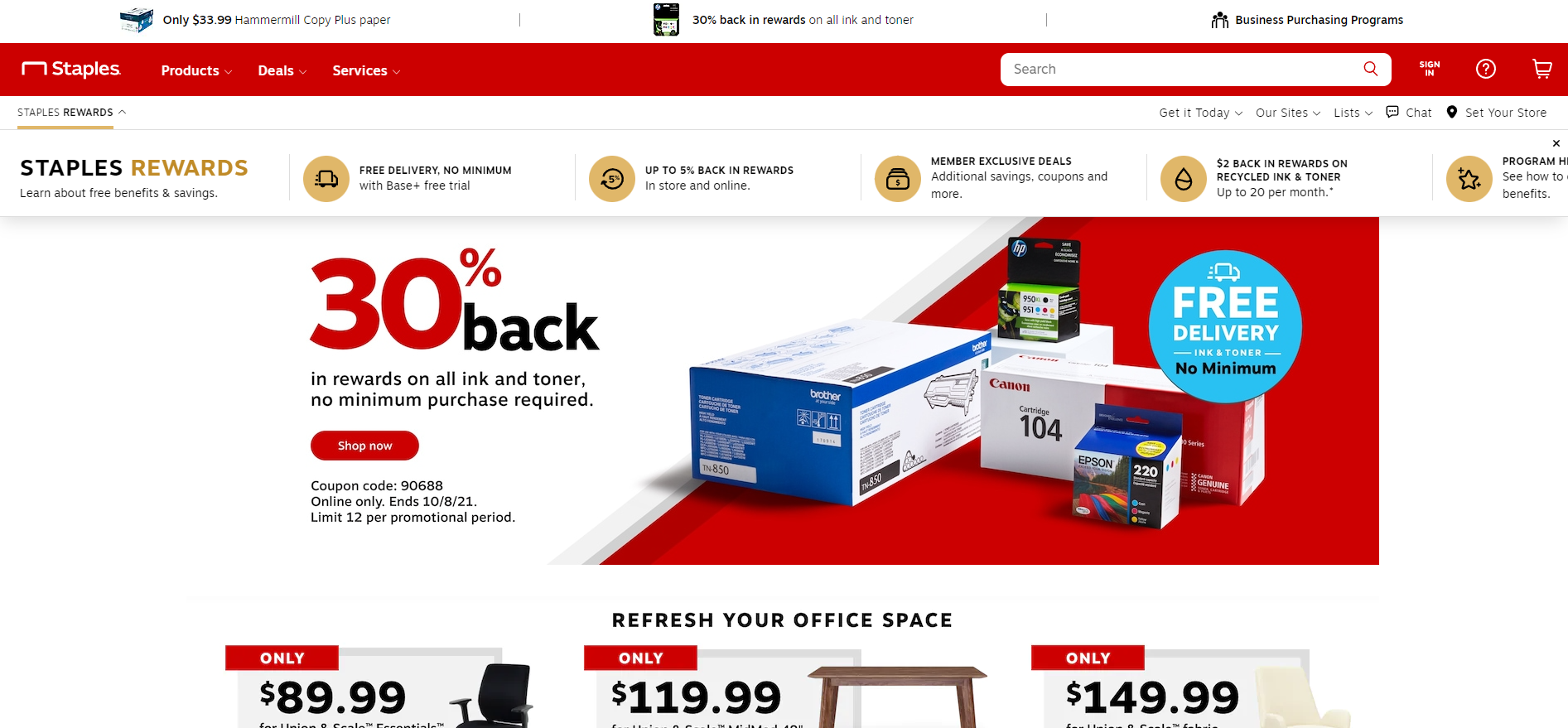 Seeing an office supply company come in first place is surprising. But a brief look at the website statistics for Staples reveals some interesting insights. About 63% of their traffic is organic, primarily from keywords that use their brand name. The other 37% is paid search -- and the second-highest performing keyword is 'office chair.'
It's not difficult to imagine that this term might have gained popularity with the rise of the pandemic and remote work over the past two years. So when you look at your organization and what you provide, be sure to consider the local and global context when choosing your paid search terms. What product or service are your customers in the greatest need of? Even if it's not the offering that provides the greatest ROI, it will still get more visitors to your site, which is the overall goal of paid search.
2) Flexmls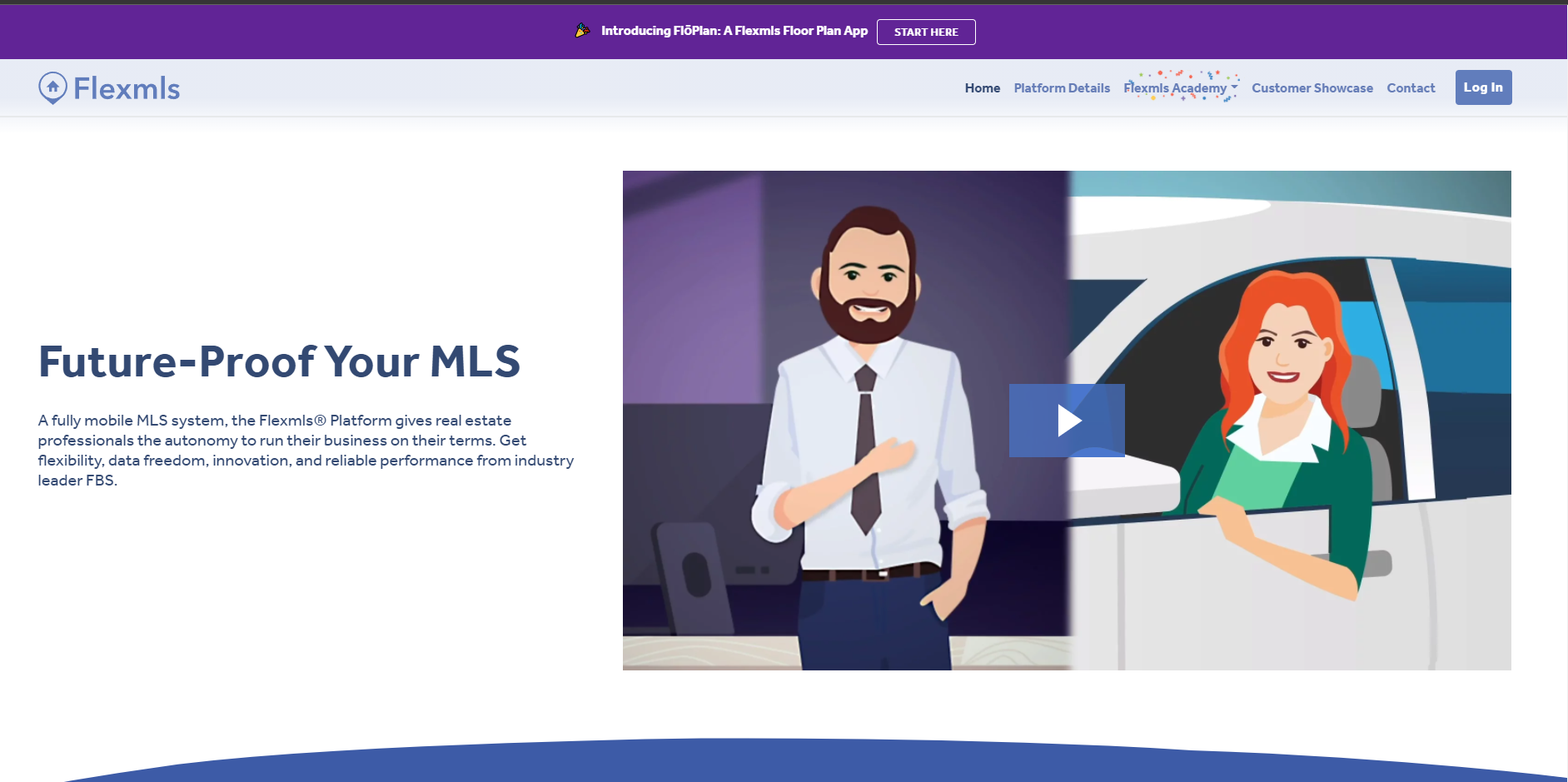 If you're not familiar with Flexmls, it's a platform for real estate professionals that allows them to search, input, and manage listings with ease. It's a niche software product with a limited audience, but the company has achieved almost 18 million website visits at an average of five minutes per visit. Impressive!
What's most fascinating about their search traffic is that a full 16% comes from email; only 9% is from organic search. This is extremely high for any website during an era when spam complaints and unsubscribes are higher than ever. But if you consider their audience -- real estate agents -- this makes sense. These professionals rely on email for client communications, documents, transaction receipts, and much more. The takeaway? Know your customers. Communicate with them using the platform they know best; and then make your communications as personal and clear as possible.
3) iQIYI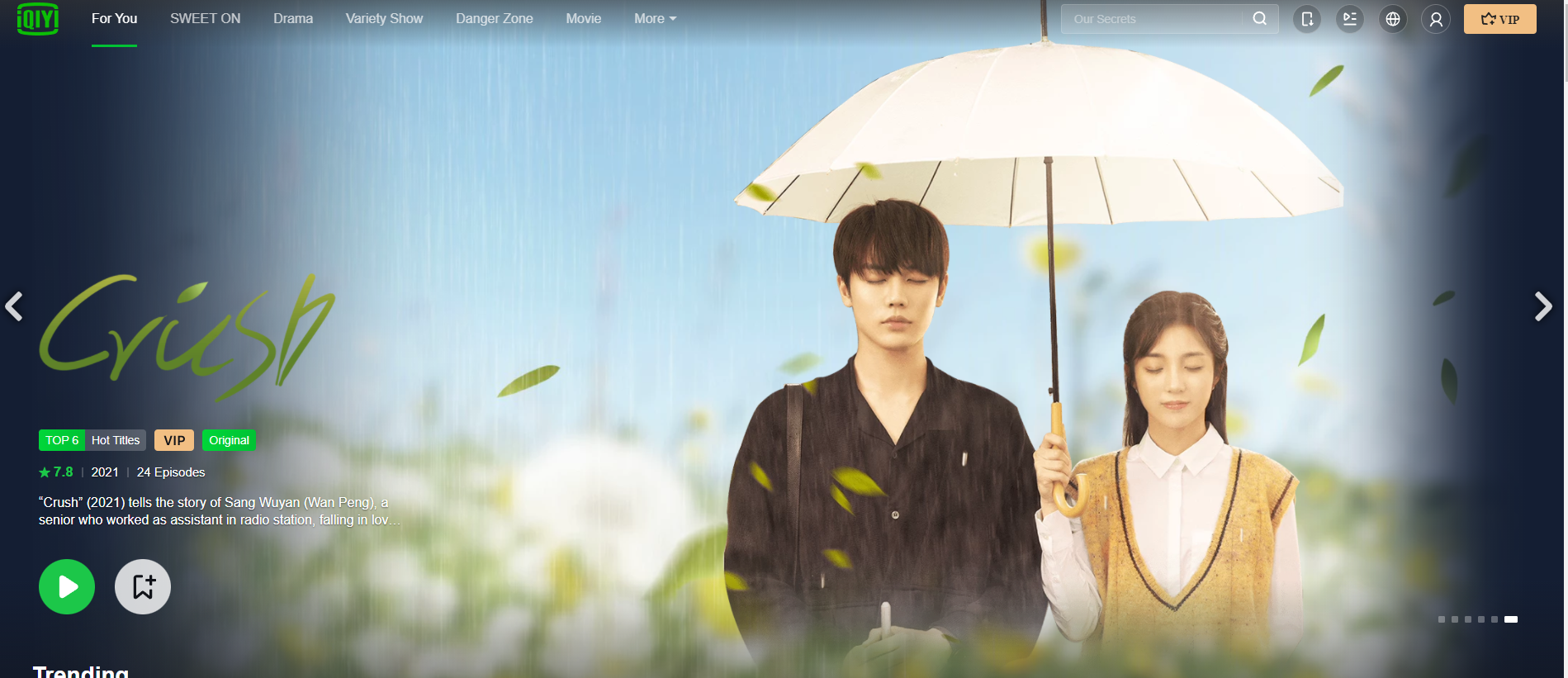 iQIYI is an on-demand video streaming service providing pan-Asian entertainment to international viewers. They are a big deal in Thailand, Taiwan, and Indonesia. Their website has a clean design with an easy-to-navigate list of titles to watch. Most notably, though, they allow you to watch five minutes of any film before requiring you to download the app, and they offer new members a one-month subscription for only 99 cents. 
Put your company's introductory offers front and center on your homepage where visitors can find and share them. If you don't have an introductory offer, now might be the time to create one - most consumers won't engage with a brand until they've had a chance to test drive the product or service.
4) attentive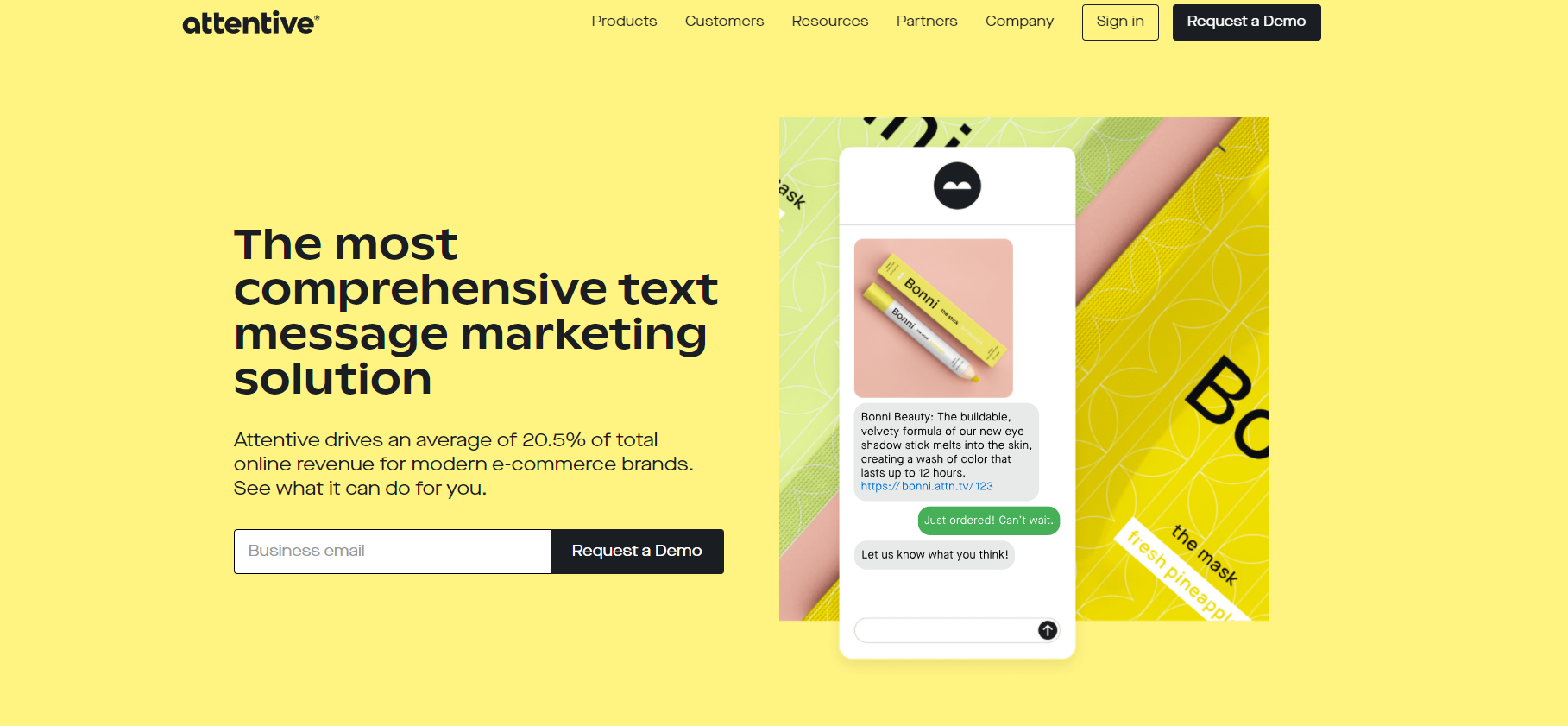 This is the first marketing brand to make the list, a platform called attentive. Attentive offers text message communication solutions to marketers and boasts a strong 17 million visitors, with the bulk of its traffic coming from direct web visits and referrals.
The standout portion of their website is their resource center. They have blogs, events, and research like most reputable brands, but they also have a section called "Texts We Love." This section highlights the effective and creative text message campaigns their clients have sent using their platform. Think about how your brand might showcase the amazing things people do with your product or service. Using content and imagery to showcase something unique to your potential customers is a great way to get their attention - and keep it.
5) Office Depot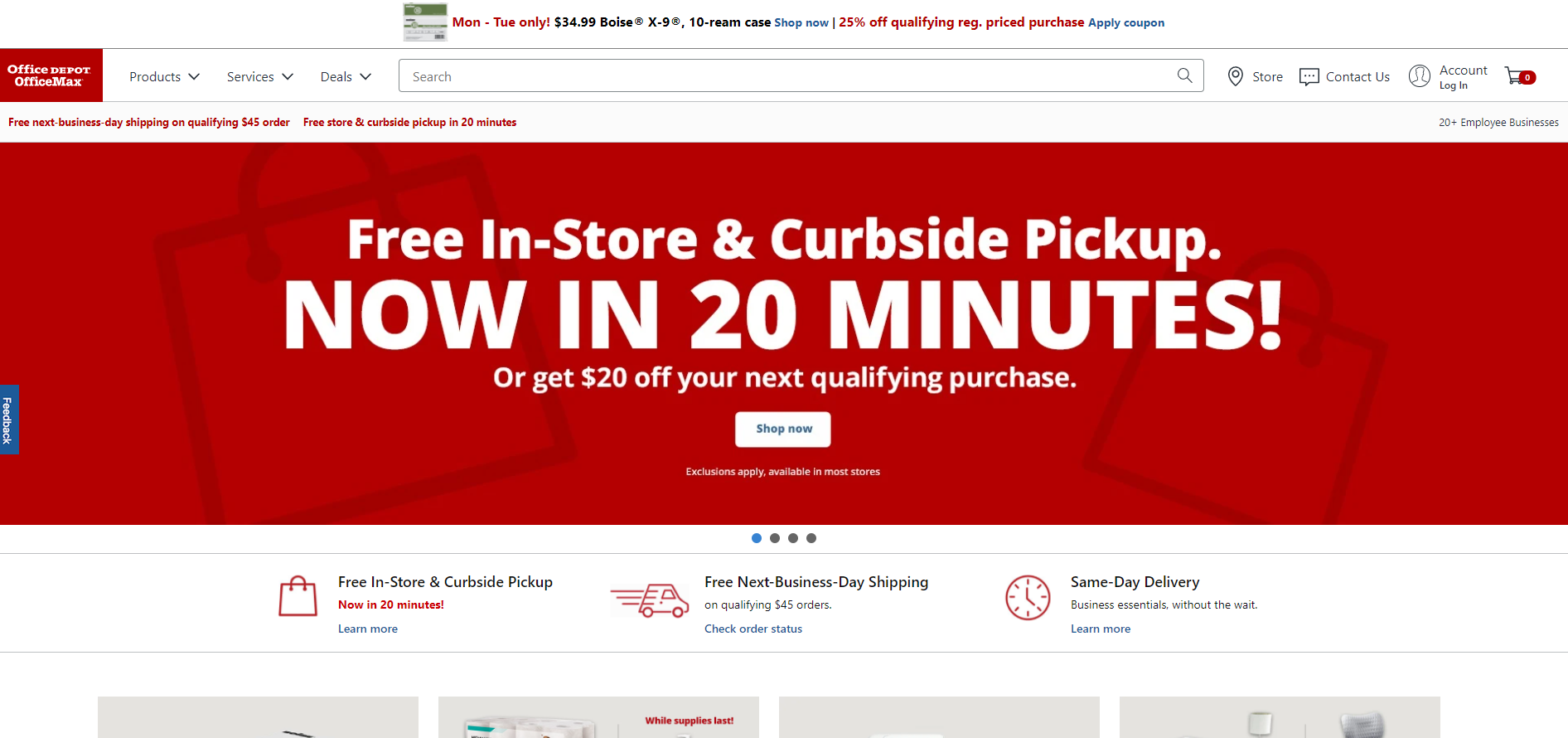 Well, it looks like Staples isn't the only company delivering a great website experience. Office Depot comes in fifth with about 83% organic traffic and 16% paid, with their top paid keyword also being 'office chair.' They also have almost four percent of their traffic coming from social media, and the number one driver is Reddit at 54%.
Reddit may be one of the most undervalued social media tools available to companies in the business of customer service. If you don't currently have a presence on Reddit, it's time to create one. You can not only respond to complaints and reviews, you can build your own threads around topics that your customers might be interested in discussing. It also has paid advertising opportunities that are worth checking out.
6) LiftOff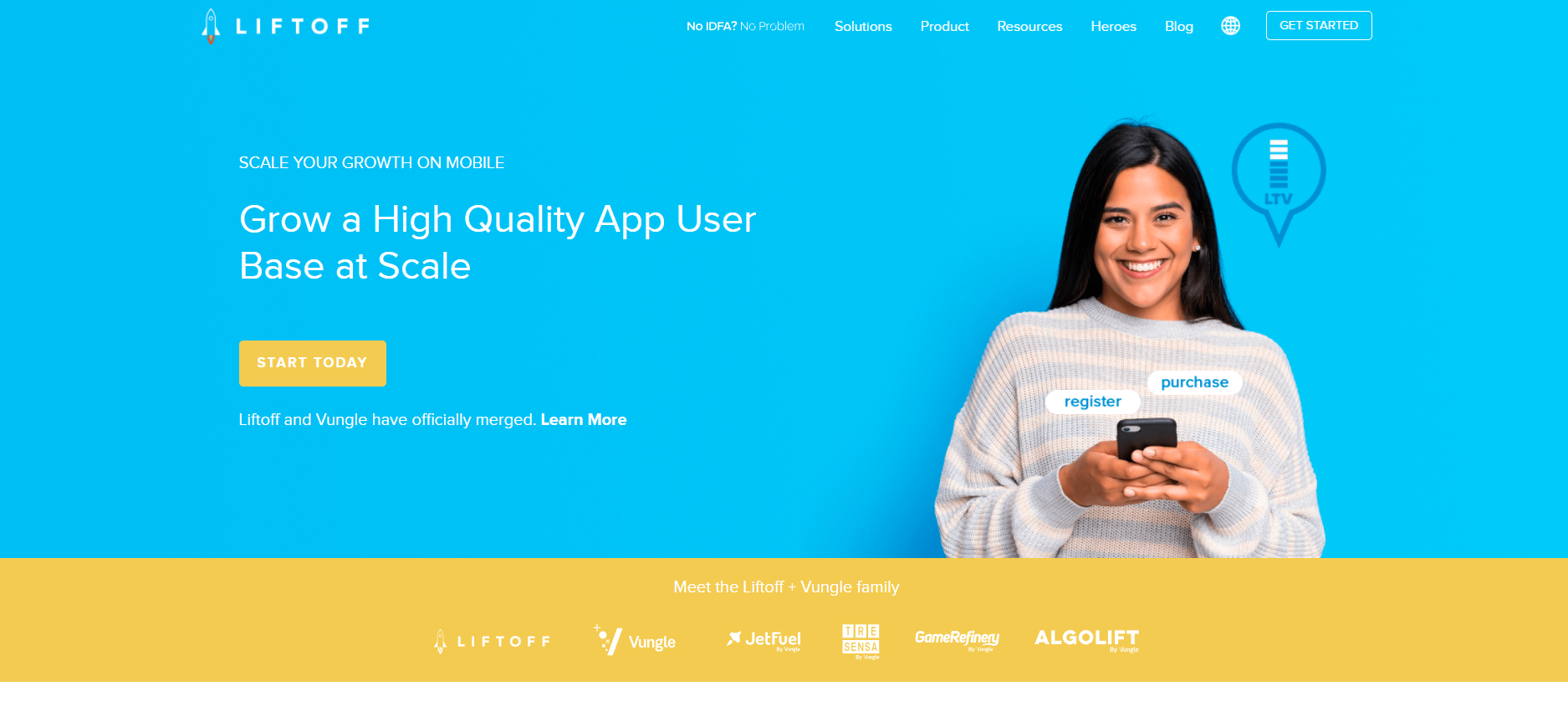 LiftOff is a platform for data-driven marketing for mobile applications. While their traffic statistics are pretty standard, they have two keywords that are performing particularly well: 'liftoff heroes uncensored' and 'mobile heroes uncensored.' With a little research, you'll find that Liftoff not only has a blog, webinars, and a rigorous set of guides and case studies, they also have a podcast called Mobile Heroes Uncensored.
Podcasts are not a marketing tactic to overlook. They require some time and planning, but with 68 million people listening to podcasts on a weekly basis in the US alone (and that number continually growing), your company has a lot to gain by putting in the time. Don't forget their SEO value either - transcripts are keyword rich and platforms like Apple Podcasts, Spotify, and Google will send new visitors your way.
7) Entrepreneur.com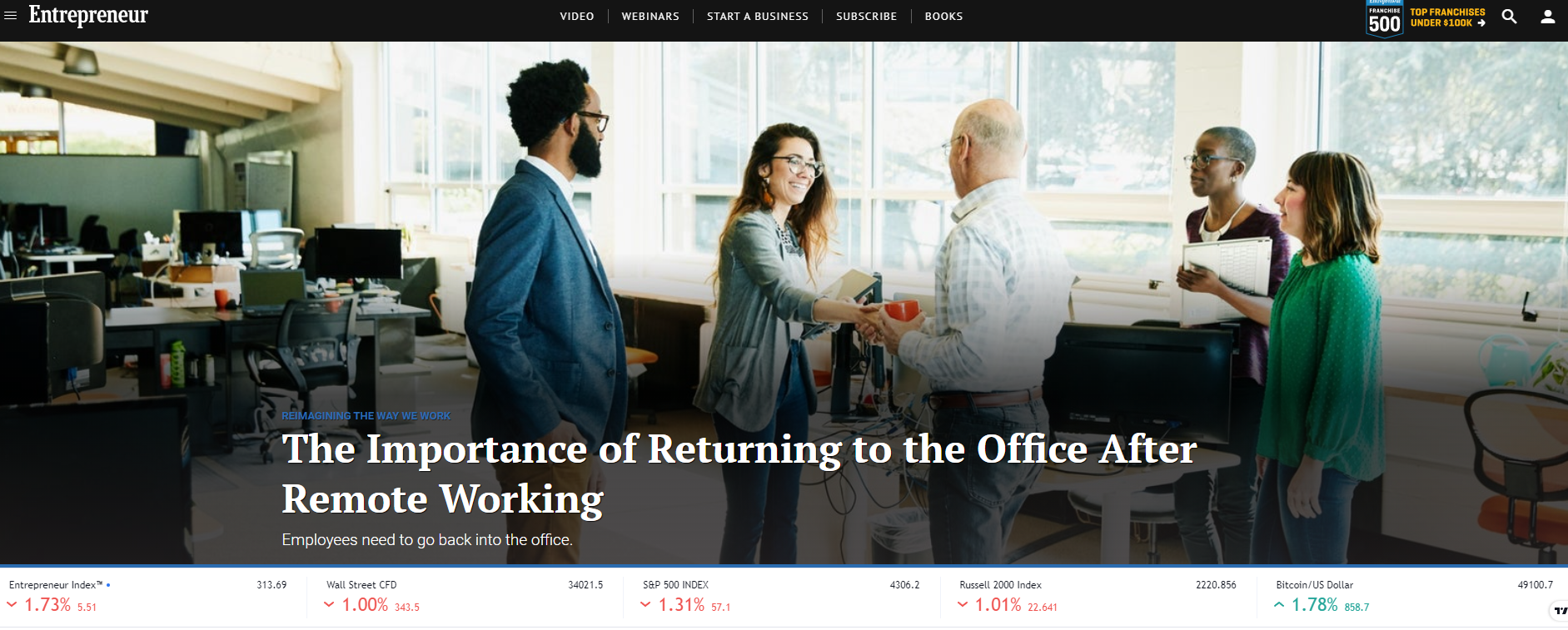 For individuals trying to start a business in countries and industries across the globe, entrepreneur.com is a go-to resource to help them through the process. The entrepreneur.com website has impressive search volume: a full 71% of their website traffic is through internet searches, and 99.9% of that is organic. Wow. What can we attribute that to?
This one is easy: content. Entrepreneur.com is a website of almost nothing but content. While many companies use content marketing as an avenue to business growth, for this site, content is their business. And it's clearly working. So start that blog, work on some white papers, and build more detailed web pages because people care about businesses that have thought leadership to exemplify their expertise.
8) Uline

Uline is a distributor of shipping, industrial and packaging materials to businesses throughout North America. Their search volumes are pretty standard, except that paid search carries the weight of the traffic at 55% of their total search volume and 7,351 paid keywords.
When you look at their website, you can see that they have a huge line of products, a true "everything but the kitchen sink" situation -- perhaps the justification for all the search terms. If you're in the product business, this is a website to emulate. It's clear and easy to read with product categories and a search bar that are easy to navigate and beautiful, bright imagery. Just looking at their homepage stirs excitement in what are otherwise rather boring, non-flashy products.
9) Pirate Ship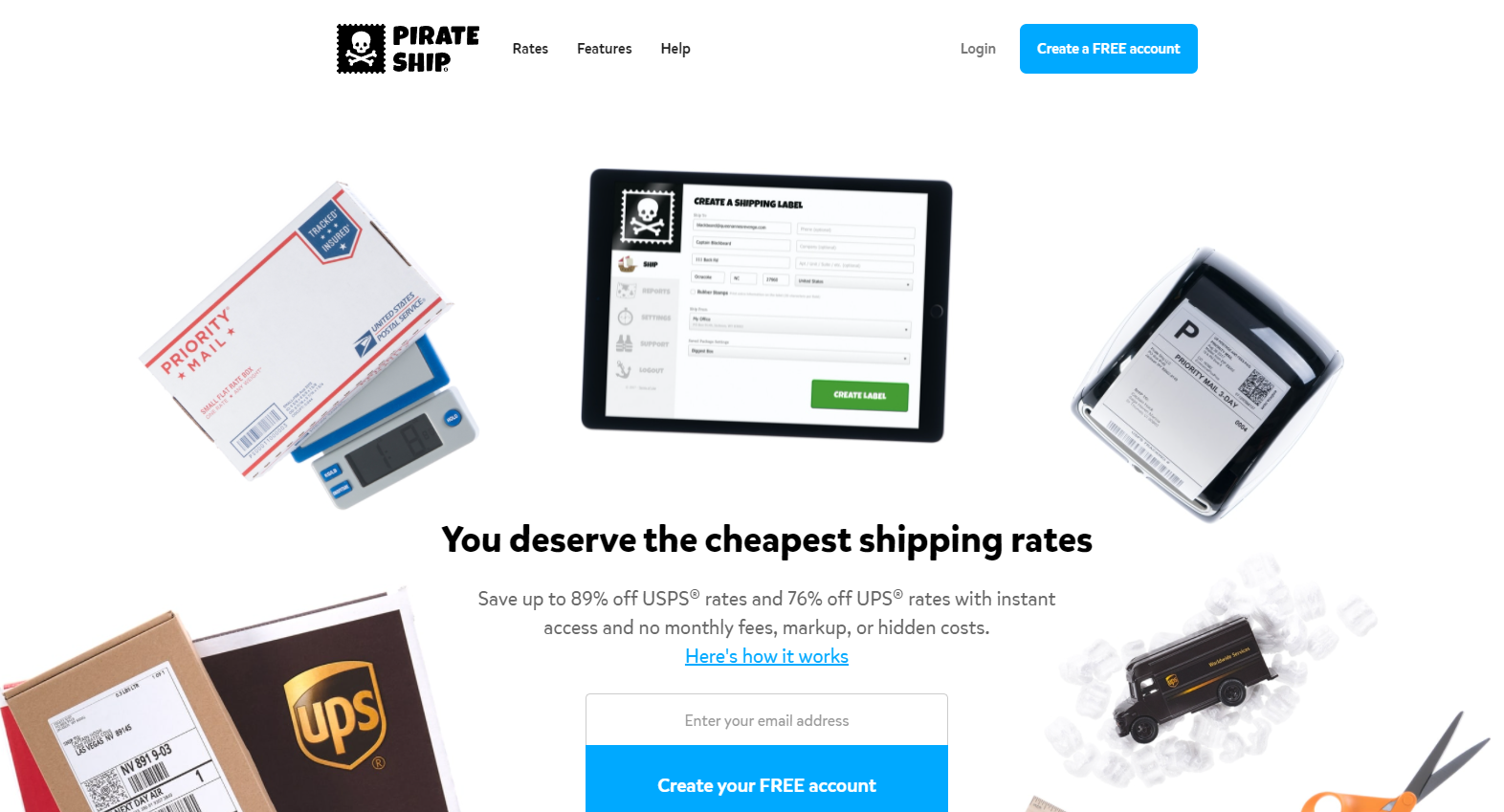 Now this company is doing something right. Pirate Ship provides free USPS shipping software, including bulk shipping labels, and they have an average visit duration of six and half minutes, seven pages per visit, and only a 20% bounce rate.
Their website is simple and their message clear and direct. From the Google search results page to the deepest page in the website, the terms 'free USPS shipping software' and 'save up to 89%' are in the anchor text, meta descriptions, headers, and copy. Take a look at your own website and ask yourself what the clearest, most important message is that you need to communicate. Then follow Pirate Ship's example and incorporate that message across your site in a natural, simplistic way. It will pay dividends in both customer acquisition and SEO.
10) Avery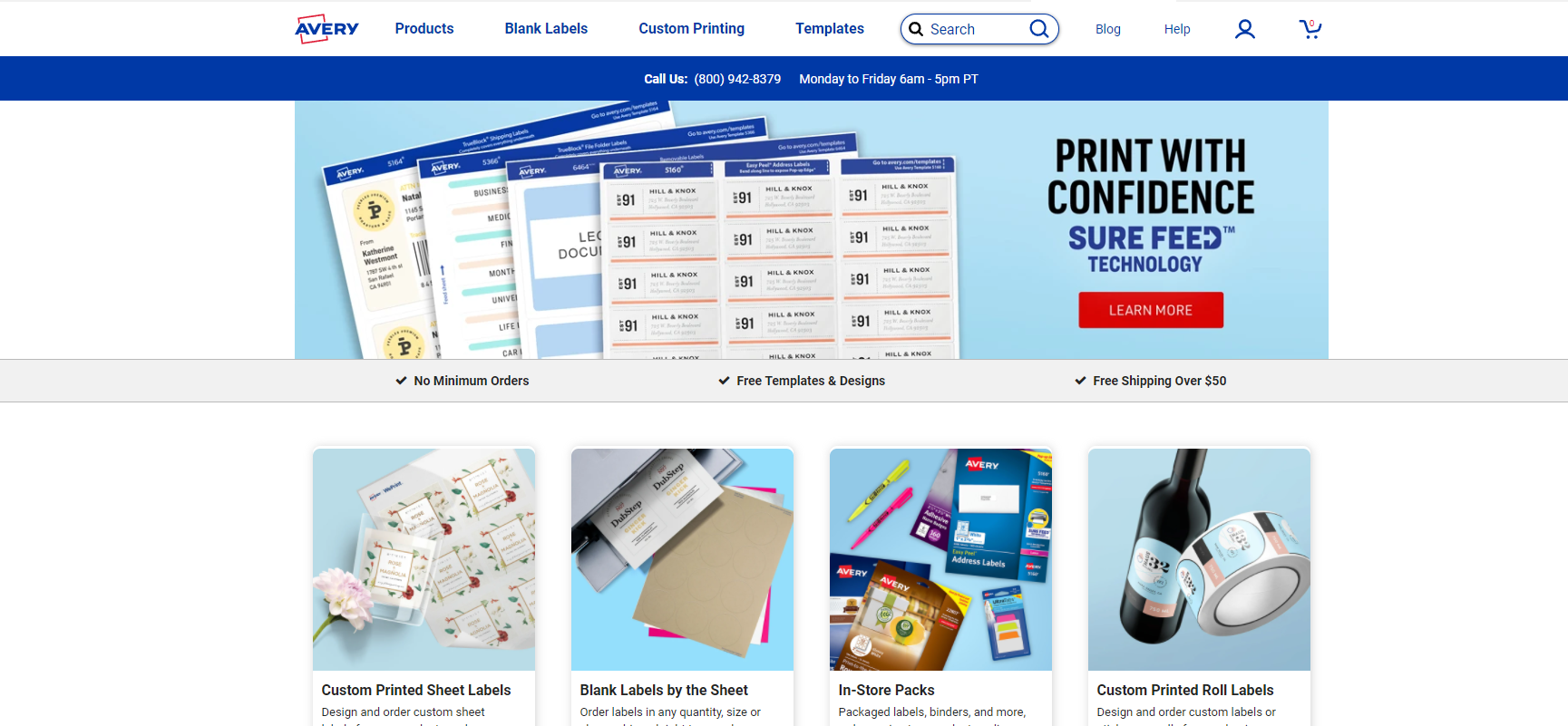 It's interesting how many office supply companies have made the top ten list. Avery is the final website, and they are also chalking up high page visits and page duration with low bounces and a significant global presence. As with the other office supply companies, they have to message and targeting specifically for COVID-19.
On the homepage, one of the menu options highlighted in red is 'COVID-19.' If you click this link, you'll find a host of resources for any in-person customer service business -- healthcare labels, pre-made floor decals for social distancing, hand washing, and mask signs, face masks, and more. Learn from their example and think about how ready-made products that solve crucial problems could make life easier for your customers. Then dedicate space on your website to promote them.
Final Thoughts
For customer services companies to thrive, a standout website experience is crucial. Potential customers need to find your site, navigate it easily, get a clear message of what you offer, and feel confident that you understand your industry inside and out. The keys to delivering this kind of experience are excellent SEO, strong content across your website and blog, and top-notch design. Use these ten examples above to make incremental changes that will get your company where you want to be. If you bring these elements together, your company could be next on this list.
Writing simple, engaging, SEO-friendly website content is not easy, of course. At Scripted, we offer a large talent pool of customer service writers, making the hiring process as simple and efficient as possible. To get started, all you need to do is become a member. Following this process, you will gain access to thousands of skilled writers who are available when you need them. Since only the top two percent of writers are accepted following a rigorous application process, the pool of writers you have the opportunity to work with are the best of the best. Browse all of our customer service writers here.